Baseboard Removal In Modesto, Turlock, Tracy, And More Of CA
Achieve a seamless and precise flooring installation with our top baseboard removal techniques.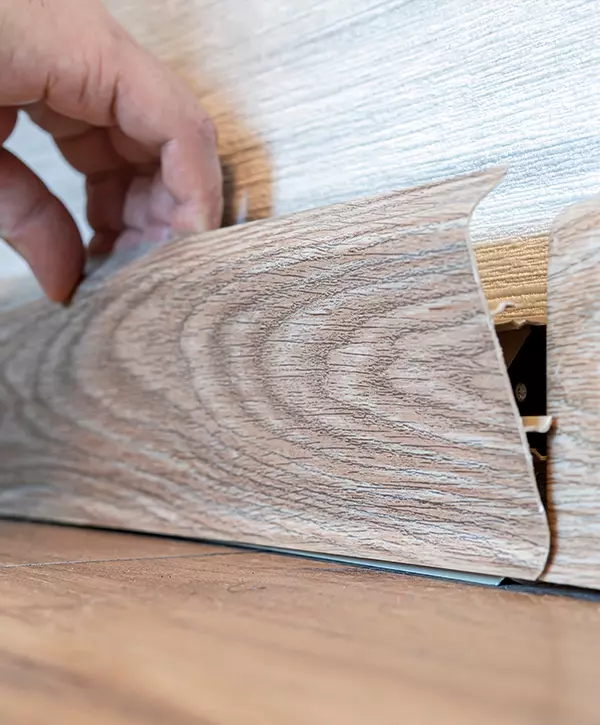 Baseboard removal is a crucial step in flooring renovations, involving the careful extraction of baseboard trims to protect the integrity of your walls and floors.
Our team at KHB Flooring excels in this delicate task, ensuring an error-free process that paves the way for a successful flooring installation. Serving Modesto, Turlock, Tracy, and other CA areas, we bring professional expertise and meticulous attention to detail to every project.
Choose KHB Flooring to enjoy:
Why Baseboard Removal Matters
When it comes to crafting the ideal canvas for your new flooring, baseboard removal plays a pivotal role in achieving a flawless and professional finish. This essential step is more than just an aesthetic detail—it's about ensuring the perfect foundation for your flooring transformation.
Imagine a painter preparing a canvas before creating a masterpiece. In the world of home improvement, baseboard removal serves the same purpose.
By removing the baseboards, we create a clear, unobstructed surface that allows your new floors to seamlessly flow from wall to wall. This not only enhances the overall appearance but also contributes to a polished, cohesive look that elevates the entire space.
Have you ever noticed the slight gaps between the edge of a floor and the baseboards? Proper baseboard removal eradicates this issue entirely. By taking the time to remove the baseboards, we create the room for precise flooring installation.
This means your new floors will fit snugly against the walls, leaving no gaps or awkward spaces. The result? A smooth, uninterrupted expanse of flooring that exudes craftsmanship and attention to detail.
At KHB Flooring, we understand the significance of this process, and we're here to make sure every detail is executed flawlessly. Whether you're envisioning hardwood, tile, or any other type of flooring, our baseboard removal expertise sets the tone for a transformation that is nothing short of remarkable.
Hear From Our Satisfied Customers
There is no better proof of the quality of our work than the testimonials from our satisfied customers. Their experiences with our hardwood floor installation can offer you a real insight into our meticulous work ethic and commitment to delivering results that go beyond expectations.
What a great experience I had with Big Ben's flooring. We replaced all our carpet with new hard floors and the results are fantastic.
Ben and Raechel are delight to work with. They didn't have a problem coming out to multiple locations on more than one occasion and worked with me to ensure I was getting exactly what I wanted.
The installers; CJ, David and Nate were are very professional and worked efficiently, hearing any concerns I had and addressing them accordingly. Cannot recommend this company enough.
Will definitely be working with them again on future projects!
Had to get my kitchen remodeled before a big party and was on a time crunch.
KHB got the job done and I loved the outcome! They did great work and got it done a week before they predicted! They also checked in a lot with me making sure everything was going good!
Ryan Kelly and Bobby Runyan who I do believe are the owners were very helpful and made sure their guys were on the job.
They were great to work with and very understanding.
The Baseboard Removal Process
When it's time to transform your space with new flooring, the first step often involves removing baseboards. Armed with tools like a putty knife, utility knife, pry bar, or even a trim puller, our team performs this task with finesse, ensuring your baseboard trim comes off smoothly, leaving your walls ready for a fresh look.
Step 1: Careful Assessment
Our experts will begin by assessing the current condition of your hardwood flooring. We'll carefully examine each plank for damage and determine the best approach for removal.
To access the edges of the hardwood flooring, we'll gently remove any trim or moldings that might be in the way. This step ensures a clean removal process and prevents damage to these elements.
Step 3: Labeling for Reinstallation
Using specialized tools and equipment, our skilled team will carefully remove the hardwood planks one by one. Circular saws and pry bars are employed to create controlled separation between the planks and the subfloor.
We take pride in responsible waste management. The removed hardwood planks are handled carefully, and we ensure that they are disposed of or reclaimed according to environmentally friendly practices.
Step 5: Trimming the Caulk
With the hardwood removed, our team will inspect the subfloor for any damage or issues that might affect the new flooring installation. Any necessary repairs or leveling will be addressed at this stage to guarantee a stable foundation.
Step 6: Removing Remaining Nails
Our final step involves a thorough cleaning of the subfloor. We'll remove any remaining debris, adhesive residues, or nails, leaving a clean and smooth surface ready for your new flooring installation.
Whether you're replacing carpet with hardwood, refinishing your floors, or completely remodeling your space, our expert baseboard removal process paves the way for a seamless, cost-effective transition. Contact KHB Flooring to skillfully handle this crucial step, leaving your space open for new possibilities.
Contact Us For California's Top Hardwood Floor Installation Services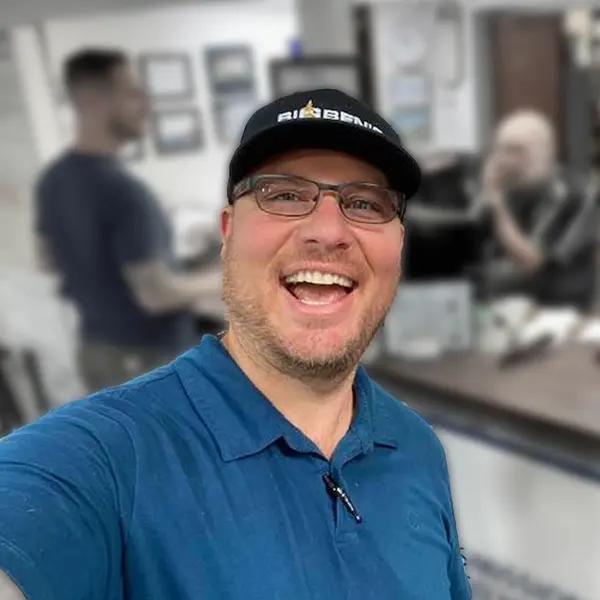 Ready to revamp your home with our professional baseboard removal service? Whether you're on the brink of a small renovation or a complete home makeover, we are here to assist you every step of the way. Don't hesitate to reach out to us.
Call KHB Flooring today at (209) 487-9663, and let's turn your dream space into a reality. Our team is waiting to provide you with our expert advice and quality services. We look forward to hearing from you soon!