Kitchen Flooring Installation In Modesto, Turlock, Tracy, And More Of CA
Contact us today for your free kitchen flooring consultation!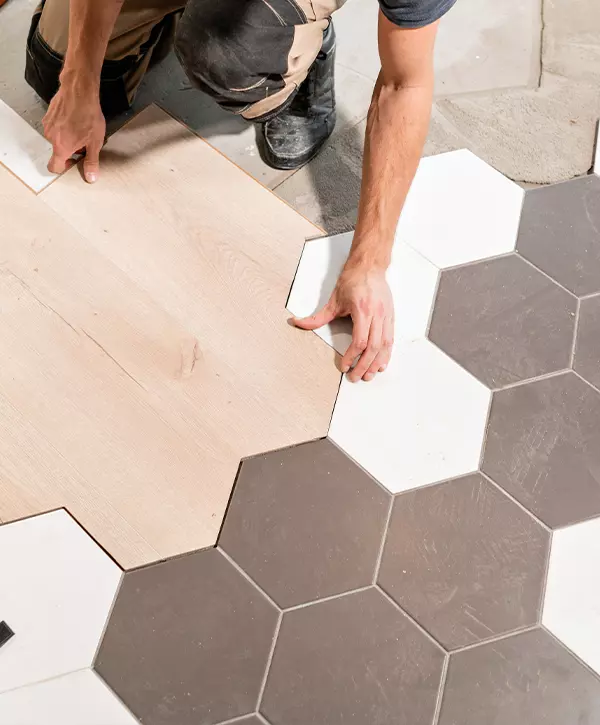 Imagine stepping into your kitchen and feeling the warmth of rich hardwood under your feet or the sleek smoothness of top-grade tiles. With our professional installation, we can turn that vision into reality, elevating the style and comfort of your kitchen.
At KHB Flooring, we specialize in hardwood floor installation, offering a wide range of materials from luxurious hardwood to practical and durable laminate. Serving Modesto, Turlock, Tracy, and surrounding areas in CA, we're committed to delivering top-notch quality and impeccable service.
Contact us for the best flooring installation experience that includes:
Best Floor Options For Your Kitchen
Your kitchen stands as the heart of your home, a space where meals are prepared with love and families gather to share their day. As such, your kitchen deserves a flooring solution that is not only aesthetically pleasing but also durable, able to withstand the daily hustle and bustle.
1. Solid Hardwood Flooring:
6. Engineered Wood Flooring:
We offer a wide range of high-quality flooring options for your kitchen. From rustic hardwood to elegant ceramic tiles, practical vinyl to beautiful stone, we have everything you need, so contact us today for your free quote!
What Makes Us Popular Amongst Californian Homeowners
We are grateful for the positive feedback from our satisfied customers, and we invite you to read their testimonials below.
What a great experience I had with Big Ben's flooring. We replaced all our carpet with new hard floors and the results are fantastic.
Ben and Raechel are delight to work with. They didn't have a problem coming out to multiple locations on more than one occasion and worked with me to ensure I was getting exactly what I wanted.
The installers; CJ, David and Nate were are very professional and worked efficiently, hearing any concerns I had and addressing them accordingly. Cannot recommend this company enough.
Will definitely be working with them again on future projects!
Had to get my kitchen remodeled before a big party and was on a time crunch.
KHB got the job done and I loved the outcome! They did great work and got it done a week before they predicted! They also checked in a lot with me making sure everything was going good!
Ryan Kelly and Bobby Runyan who I do believe are the owners were very helpful and made sure their guys were on the job.
They were great to work with and very understanding.
Benefits Of Investing In Kitchen Flooring Installation
When it comes to kitchen flooring, investing in installation can offer homeowners several compelling benefits. Whether you're replacing existing flooring or taking on a complete flooring project, here are four key advantages to consider:
Upgrade your kitchen flooring with vinyl floors to enhance its style. With a variety of colors, patterns, and textures available, you can easily achieve your desired look. Whether you prefer hardwood or tile, vinyl flooring can replicate these styles, aligning perfectly with your interior design vision.
Vinyl flooring offers outstanding durability and longevity. It's designed to withstand daily kitchen activities like spills, foot traffic, and dropped utensils, keeping it in pristine condition for years. With resistance to stains, moisture, and wear, vinyl is an excellent choice for busy kitchens, ensuring your investment lasts.
Upgrading your kitchen flooring to vinyl floors improves comfort. Unlike harder surfaces like tile, vinyl flooring offers a softer and more forgiving surface, reducing fatigue when standing for extended periods while cooking or working. It enhances kitchen comfort, making daily activities more enjoyable.
Upgrading your kitchen flooring improves its appearance and functionality. Vinyl flooring offers a comfortable and forgiving surface for cooking or cleaning. It's also easy to clean and maintain, ensuring a welcoming and hygienic space for your family and guests.
At KHB Flooring, we have a team of professional installers ready to install flooring of any kind. We're ready to tackle any project, be it hardwood floor installation or carpet cleaning. Get in touch with us for a free quote and experience the services provided by a company that Modesto, Turlock, Tracy, and other CA homeowners recommend.
Kitchen Flooring Installation FAQs
Let's Upgrade Your Kitchen Flooring Without Any Of The Stress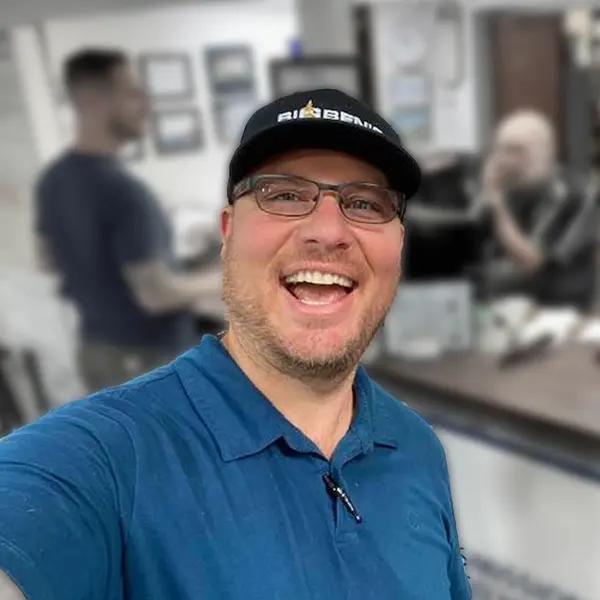 Don't wait any longer to start your kitchen flooring transformation. Give us a call at (209) 487-9663, or click the button below to send us a message. At KHB Flooring, we're ready to bring your vision to life!