Carpet Removal In Modesto, Turlock, Tracy, And More Of CA
Enjoy the zero-hassle carpet removal services in Modesto, Turlock, Tracy, and more of CA.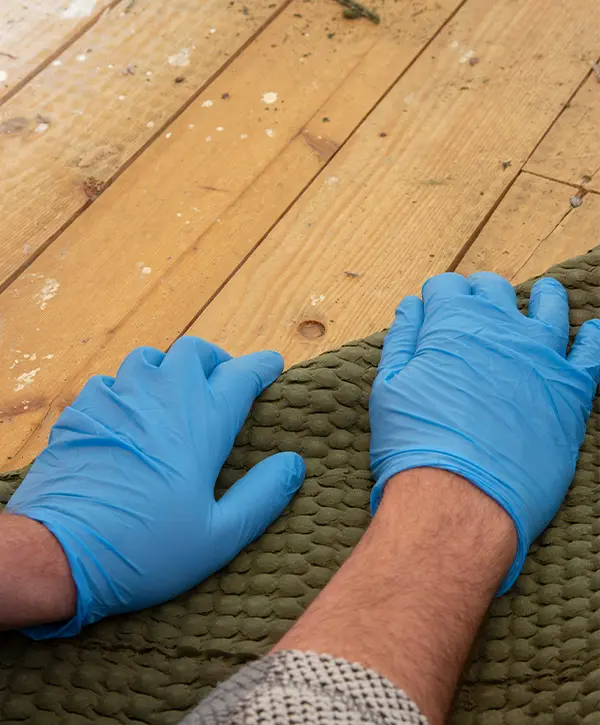 By entrusting KHB Flooring with your carpet removal needs, you gain access to our team of skilled professionals with the knowledge and experience to handle any carpet or flooring material.
With our expertise, you can rest assured that the removal process will be carried out with precision and finesse, minimizing the chances of any mishaps.
With KHB Flooring, you can get:
Importance of Carpet Removal
When it comes to home improvement projects, carpet removal and installation can make a huge difference in the overall look and feel of your California home. Carpeting is essential to any room's design, adding warmth, texture, and color to even the most basic spaces.
But when carpets become worn or outdated, they can detract from the beauty of your space. That's why proper carpet removal is so important – it ensures that you get rid of old carpets without damaging underlying floors or surfaces.
Removing the old carpet is essential for preparing the surface for new flooring. This process creates a clean and even foundation, enabling the proper installation of new carpets or other flooring materials. A stable foundation ensures that your new flooring lasts longer and performs better.
Hygiene and Indoor Air Quality
Over time, carpets gather dust, pet dander, allergens, and other harmful contaminants. These pollutants can impact your indoor air quality and lead to respiratory issues. Removing your old carpet can help you get rid of these trapped pollutants and create a safer living environment for you and your family. It's a proactive way to enhance your indoor air quality.
Over time, carpets can get damaged from foot traffic, spills, and stains. When this happens, the carpet will lose its aesthetic appeal and functionality. Removing the old carpet allows you to address any areas that show signs of wear and tear, such as discolored or worn out spots.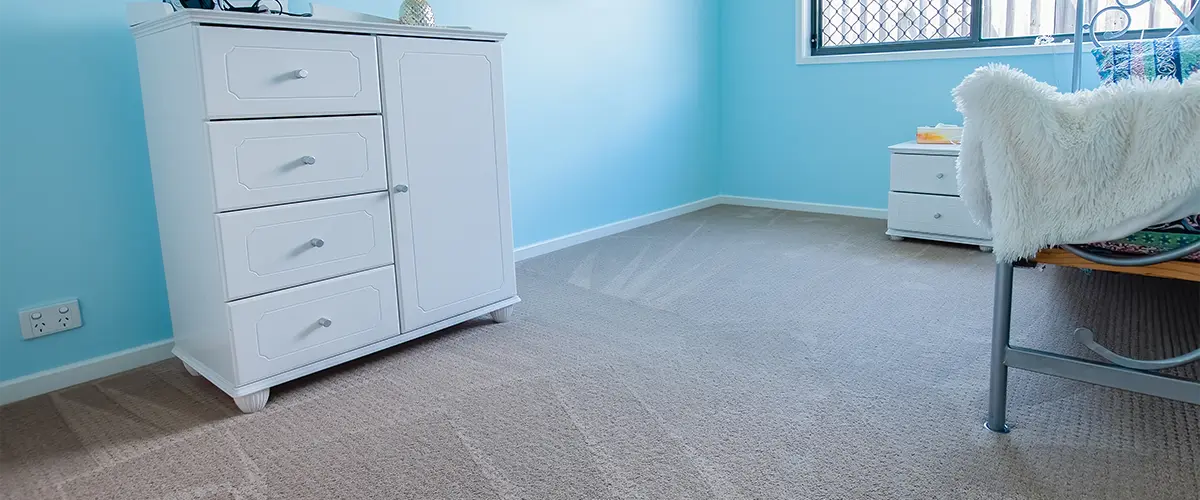 Discovering Hidden Issues
By removing the carpet, you can carefully examine the flooring and subfloor beneath it. This will help you to discover any concealed problems, such as water damage, mold growth, or structural issues. Identifying these problems early on gives you the chance to deal with them before laying down new flooring.
Personalization and Design
Removing the old carpet allows you to redefine your space and explore new design possibilities. Whether you opt for a different type of carpet or switch to alternative flooring options like hardwood or tile, carpet removal allows you to personalize your home's aesthetic and create a space that aligns with your style preferences.
If you have spills, pets, or use your carpets frequently, they can hold onto bad smells. The odors might stick around in the carpet fibers even if you clean them. By taking out your old carpets, you can get rid of those stubborn smells and have a fresh and odorless home.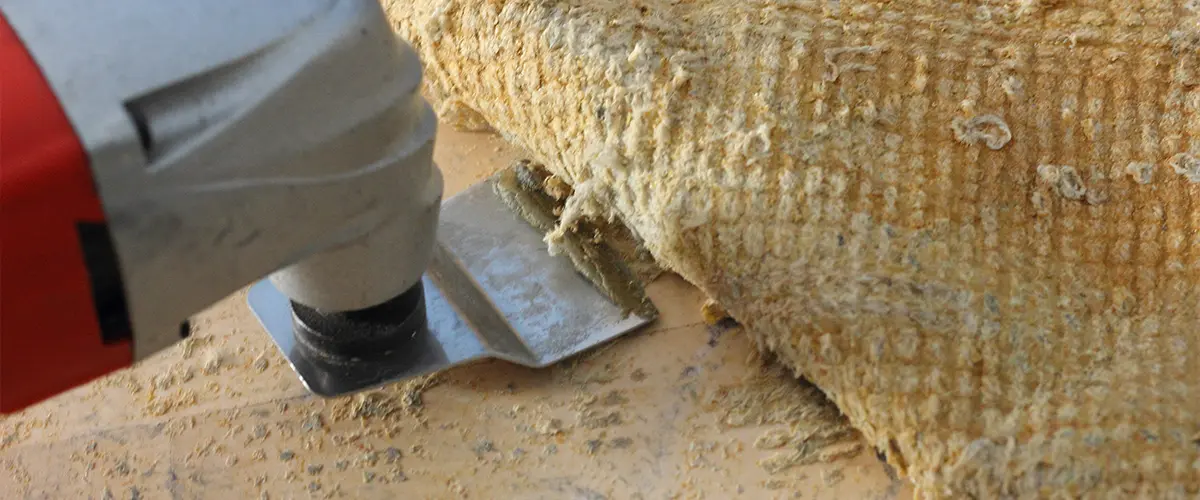 At KHB Flooring, these important aspects are addressed with expertise and precision, setting the stage for a successful flooring upgrade in your home.
Why Homeowners Like You Love KHB Flooring
Our experience was very pleasant as well as a pleasant atmosphere. They (Ben and wife) showed us exactly what we wanted. We will soon be having measurements done. Can't wait for our next visit. His wife set us up for an appointment right away. Very nice experience.
They came and did an estimate at our house after our bathroom flooded to replace the tile and hallway carpet.
We got several estimates and Big Bens were the only ones on time.
They were slightly less too than the other company! After the job was finished everything looked great and the installers were friendly and professional.
I highly recommend them and they earned all 5 stars for sure!!
Why Choose Professional Carpet Removal?
Carpet removal and installation is an important part of any home renovation or upgrade project. Not only does it help to improve the look and feel of a room, but it can also protect the flooring underneath from dust, dirt, and other debris.
Professional carpet removal services are often recommended for those looking to get rid of existing carpets because they have the necessary tools, experience, and know-how to do so safely and efficiently.
By opting for professional carpet removal, you can benefit from the experience and skills of a team of experts. 
They have extensive knowledge about various types of carpets, flooring materials, and removal methods. 
Their expertise guarantees a swift and efficient removal process, leaving your floors in the ideal condition for the next stage.
Removing your own carpet can be risky if you lack the proper tools and knowledge. 
This could result in damage to your flooring or subfloor. 
Our skilled technicians take great care to protect your floors during removal, reducing the risk of costly damage.
Removing an old carpet is difficult and time-consuming, including moving furniture, removing tack strips, and dealing with adhesives.
Professionals handle all the hard work, so you can concentrate on other essential aspects of your home renovation project.
Disposing of old carpet can be troublesome and not something you want to handle alone. 
Professional carpet removal services take care of the removal and proper disposal of the carpet and any related waste materials. 
This means you won't have to stress about finding the right way to dispose of it on your own.
If you remove an old carpet without proper precautions, it can release dust, allergens, and mold into the air, affecting indoor air quality. 
Therefore, professional carpet removal is recommended as it includes proper containment and disposal methods to prioritize your health and safety throughout the process.
To ensure a smooth and seamless transition during carpet installation, it's important to have a professional remove the old carpet. 
This will minimize any damage and ensure that no remnants remain which could negatively impact the installation of your new flooring. 
This careful process guarantees a visually pleasing and flawless result.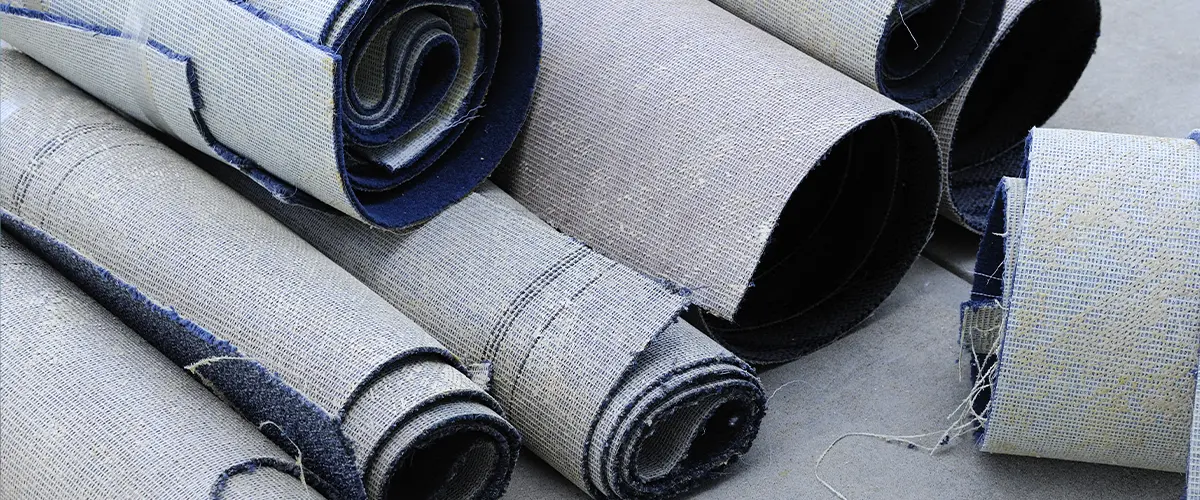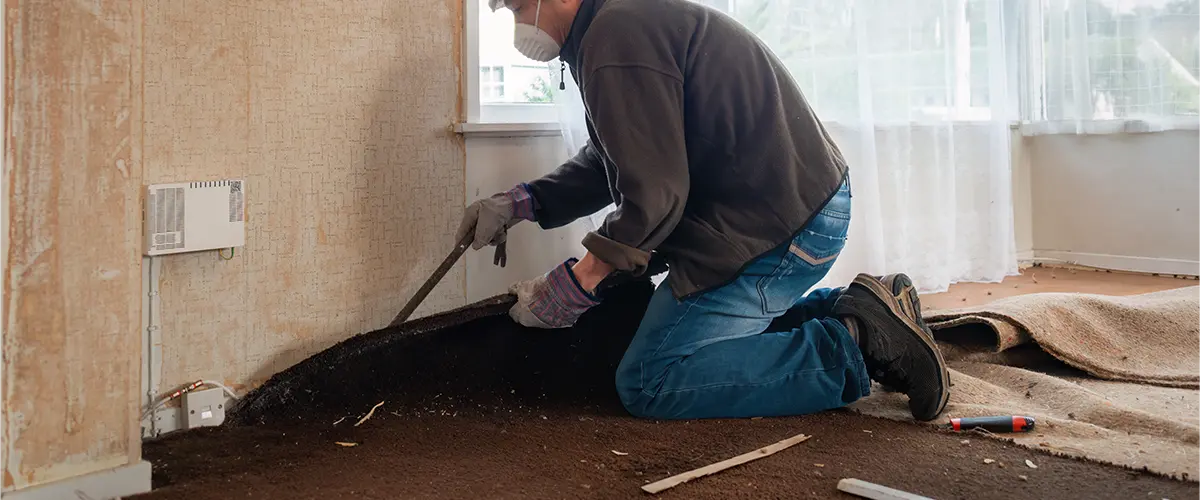 Get Your Old carpet Removed and your new one installed by your local pros!
Take the first step towards transforming your home with exceptional carpet removal and flooring installation services.
Here at KHB Flooring, we take immense pride in being the go-to flooring expert for many homeowners in Modesto, CA, and surrounding areas. 
With us, you're getting not just top-notch quality, but a complete service that ensures you're fully satisfied with our work!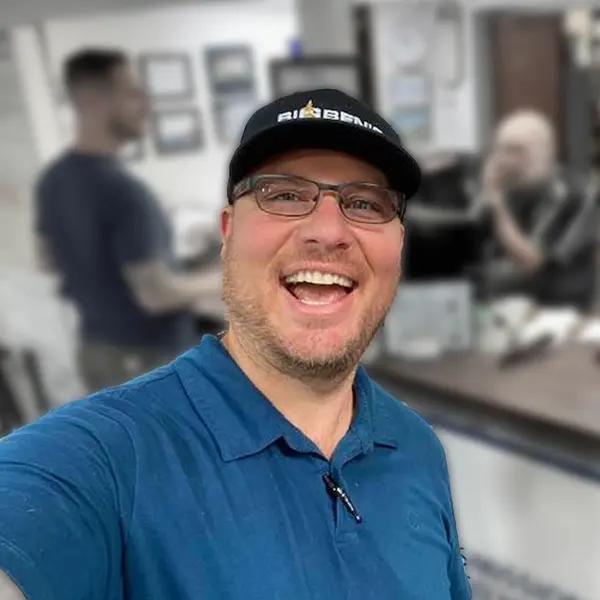 Get rid of your old carpet without stressing over anything! Get in touch with us now to discover the difference. You can even call us at (209) 487-9663.