Baseboard Replacement In Modesto, Turlock, Tracy, And More Of CA
Upgrade your baseboards now for enhanced energy efficiency in your home.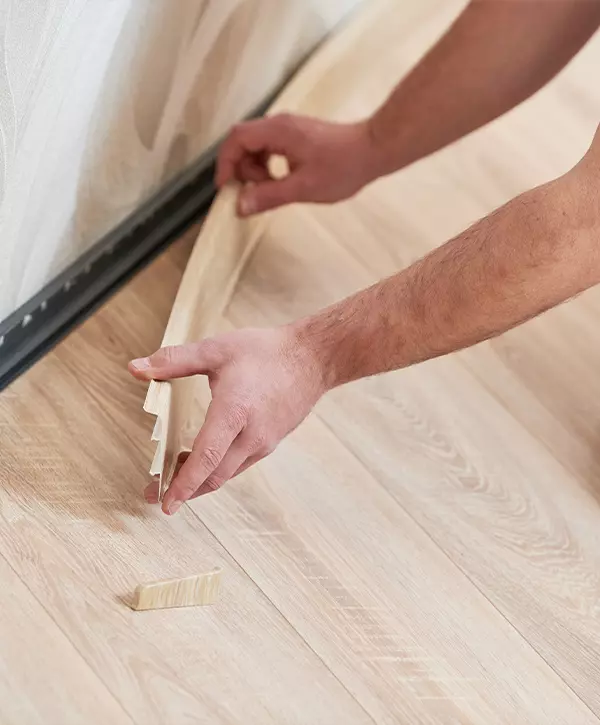 Baseboard replacement is an essential undertaking for any homeowner who values not just the aesthetic appeal of their home but also its energy efficiency. The process involves removing the old baseboards and installing new ones, which can significantly contribute to temperature regulation in your rooms.
At KHB Flooring, we pride ourselves on delivering top-notch baseboard replacement services in Modesto, Turlock, Tracy, and other parts of CA. Our team of highly skilled and experienced professionals uses cutting-edge tools and follows the best practices to ensure that the job is done efficiently and effectively.
Trust KHB Flooring to provide:
Why Consider Baseboard Replacement?
Baseboard replacement might just be the finishing touch your space needs to reach new heights of elegance and sophistication. Beyond being a functional element, your baseboards contribute significantly to the overall visual appeal of your interiors. Here's why contemplating replacing baseboards is a great idea:
Enhancing Your Interior Aesthetics
Baseboards may seem like a subtle detail, but they play a crucial role in tying together your room's design elements. If your current baseboards have seen better days, their worn appearance can detract from the overall beauty of your space. Baseboard replacement offers the opportunity to select fresh, clean, and precisely crafted baseboards that align with your interior design vision.
Elevating Flooring Installations
When you're investing in new flooring, replacing baseboards is a natural next step. Crisp and well-finished baseboards not only complement your flooring but also create a harmonious transition between the floor and the walls. This attention to detail provides a polished and professional look that enhances the overall impact of your flooring project.
Tailored Solutions for Your Space
The beauty of baseboard replacement lies in the customization it offers. You have the freedom to choose the baseboard material, style, and finish that best suit your home's character. Whether you're aiming for classic elegance with traditional baseboard trim, a modern touch with sleek lines, or a unique combination of elements, the possibilities are endless.
Seamless Integration with Trim Work
If you're also considering other trim work or even crown molding, replacing baseboards allows you to ensure a cohesive and consistent look throughout your space. This coordinated approach ties all the elements together, creating a unified and harmonious aesthetic.
Whether you're looking to update your interiors with hardwood floor installation, enhance your flooring project, or add a touch of elegance, KHB Flooring is here to guide you through the process with expertise and dedication.
Hear From Our Satisfied Customers
At KHB Flooring, customer satisfaction is our top priority. But don't just take our word for it – here's what our clientele have to say about their experience with our flooring services.
What a great experience I had with Big Ben's flooring. We replaced all our carpet with new hard floors and the results are fantastic.
Ben and Raechel are delight to work with. They didn't have a problem coming out to multiple locations on more than one occasion and worked with me to ensure I was getting exactly what I wanted.
The installers; CJ, David and Nate were are very professional and worked efficiently, hearing any concerns I had and addressing them accordingly. Cannot recommend this company enough.
Will definitely be working with them again on future projects!
Had to get my kitchen remodeled before a big party and was on a time crunch.
KHB got the job done and I loved the outcome! They did great work and got it done a week before they predicted! They also checked in a lot with me making sure everything was going good!
Ryan Kelly and Bobby Runyan who I do believe are the owners were very helpful and made sure their guys were on the job.
They were great to work with and very understanding.
The Baseboard Replacement Process: Elevate Your Space Step by Step
At KHB Flooring, we're committed to transforming your space with meticulous baseboard replacement. Here's a breakdown of the steps we follow to ensure your new baseboards fit seamlessly and enhance your interiors.
Step 1: Evaluate Your Space
We start by assessing the existing baseboards, taking note of any specific features like baseboard trim, inside corners, or outside corners.
Step 2: Select the Right Materials
Based on your preferences and the existing design elements, we help you choose the appropriate baseboard material that complements your style.
Step 3: Safe Baseboard Removal
Our team uses tools like a pry bar and utility knife to carefully detach old baseboards, minimizing damage to the wall and trim.
Step 4: Attention to Nail Holes
We meticulously remove the old baseboards, paying special attention to filling and sanding any visible nail holes for a smooth finish.
We measure, cut, and fit the new baseboards precisely to ensure they match the dimensions and angles of your space, including any odd angles or corners.
Step 6: Fine-Tune and Secure
Using techniques like coped joints or miter cuts, we ensure a seamless fit around inside and outside corners. With a finish nailer, we secure the new baseboards to the wall.
To achieve a polished look, we caulk along the edges of the baseboards and the wall to eliminate gaps. We then meticulously paint baseboards to match the overall color scheme.
Step 8: Finishing Touches
Our experts ensure that the baseboards are aligned with the floor and wall, creating a harmonious connection between your flooring and trim.
Installing baseboards isn't always easy. Contact our team of flooring experts to install baseboards and take care of all your other flooring installation needs.
Baseboard Replacement FAQs
Elevate Your Home's Interior With A Baseboard Replacement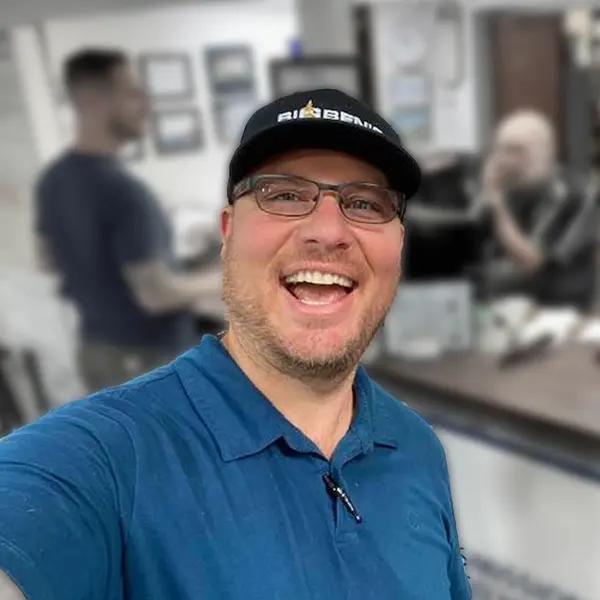 Don't wait to enhance the appeal and value of your home with a baseboard replacement. Our team at KHB Flooring is ready and eager to assist you. Elevate your interiors with our high-quality baseboard replacements.
Give us a call today at (209) 487-9663, and let's start transforming your space together.