Hardwood Floor Refinishing
Keep the beauty of your floors with hardwood floor refinishing in Modesto, Turlock, Tracy, and More of Central-Valley & Tri-Valley, California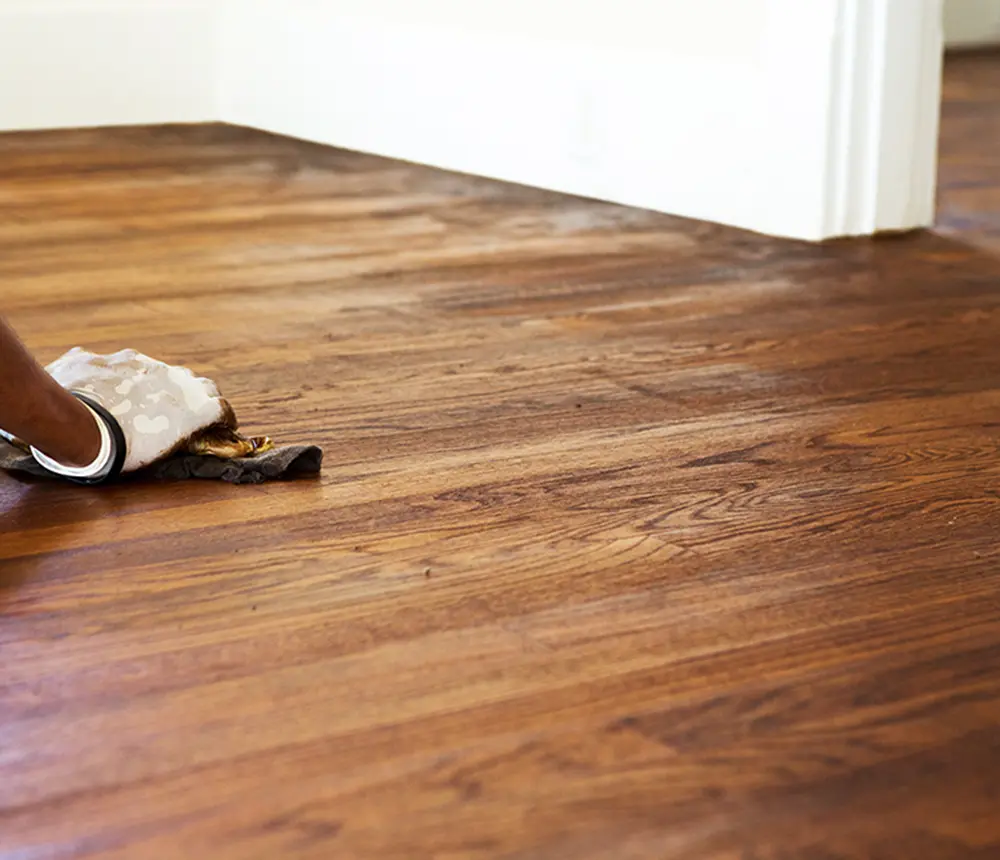 Scroll down to discover hardwood floor refinishing options, process, and pricing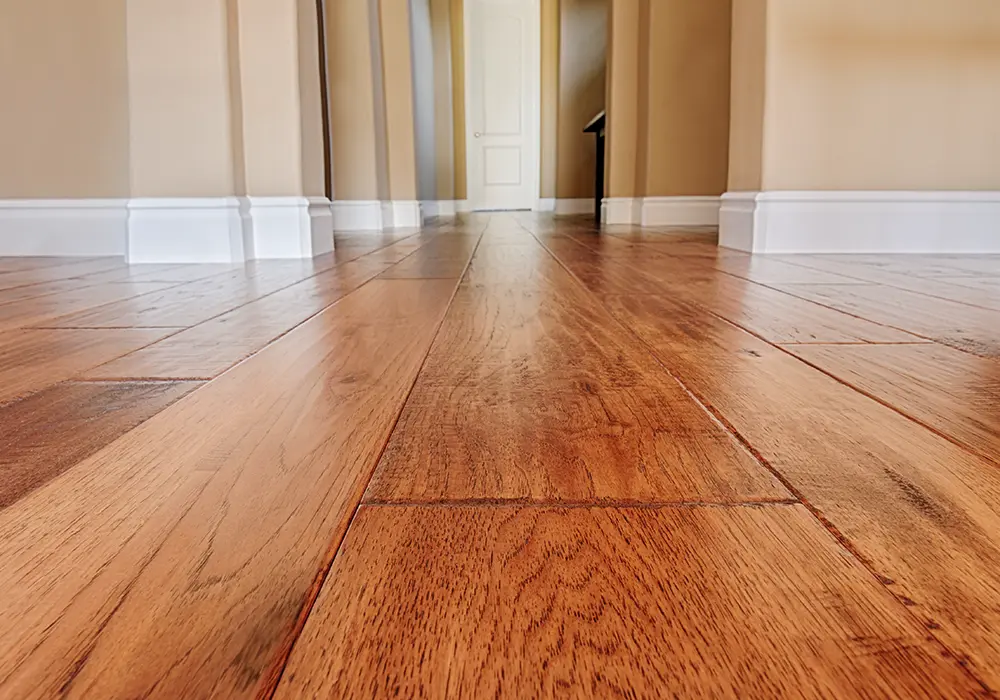 New Life For Your Old Floors
Over time, hardwood floors can lose their shine and develop scratches, scuffs, and other signs of wear and tear. Refinishing your hardwood floors can bring back their original beauty and luster, making them look brand new again.
Unlike modern types of floors that can quickly lose their appeal and value, hardwood floors only become more valuable over time.
With proper care and maintenance, your newly refinished hardwood floors will continue to provide warmth, elegance, and character to your home for generations to come.
Refinishing Adds Value To Your Floors and Life. Here's How.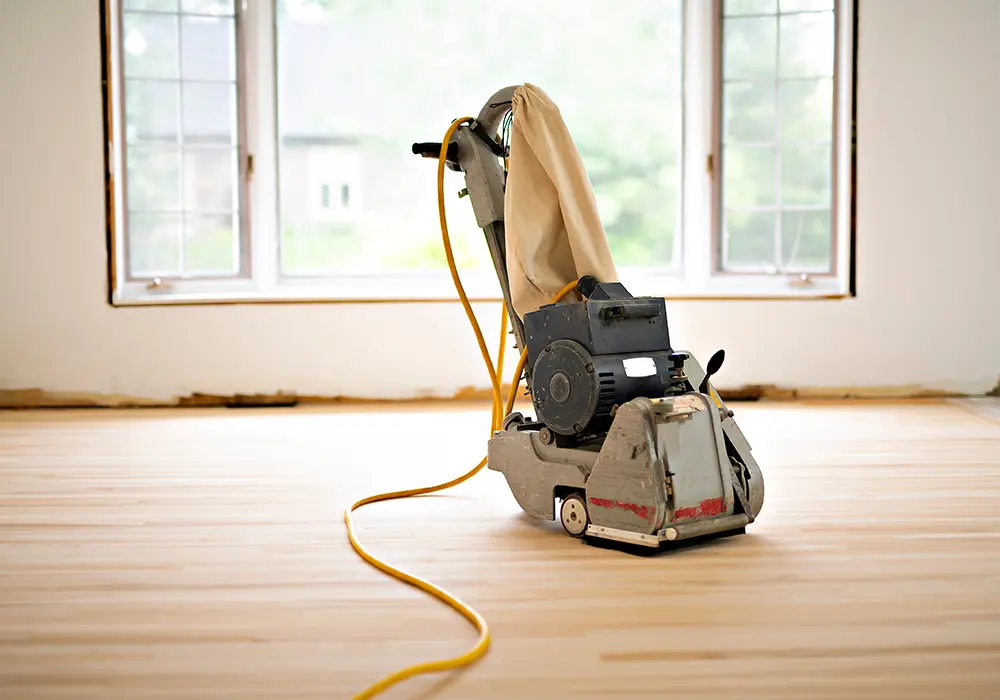 This Is How Your Old Floors Can Come Back To Life
Hardwood Floor Refinishing FAQ
Replacing hardwood floors involves the removal of the existing floors, which can be labor-intensive and time-consuming. New hardwood flooring can be expensive, especially if you choose high-quality wood species or custom finishes.
In contrast, refinishing hardwood floors involves sanding and applying a new finish to the existing wood surface, which is a less labor-intensive process and generally requires fewer materials.
On average, we can sand and finish a three-bedroom, two-bath home in 5-7 days.
The price of professional hardwood floor refinishing in California ranges between $6.00 – $12.00 per square foot, depending on the condition of the floor, the type of wood, and the type of finish you choose.
The best way to refinish hardwood floors is to sand them down to bare wood using appropriate large drum sanders. This is the most effective way to remove the old finish and prepare the wood surface for a new finish. A buffer tool can be used to maintain the finish on the floors, but it's ineffective at removing the old finish. A professional flooring contractor will have the appropriate equipment and experience to sand and refinish your hardwood floors properly.
Yes, it is possible to refinish hardwood floors without sanding, but it depends on the condition of the floors. If your floors have minimal scratches or wear, and the existing finish is still intact, you may be able to apply a new coat of finish without sanding down to bare wood.
However, it's important to note that this process, also known as "screen and recoat," will not be as effective at removing deep scratches, stains, or other imperfections in the wood surface.
A Pricing Guideline For Refinishing Your Hardwood Floor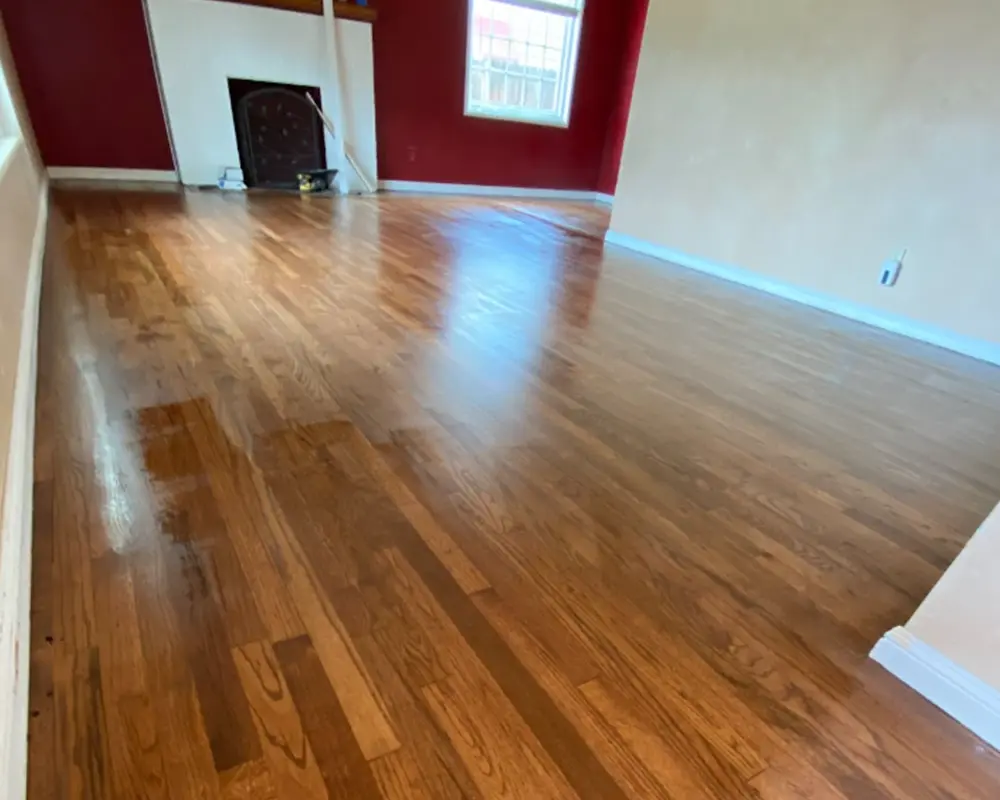 Basic Hardwood Floor Sand And Finish
This 280 sq. ft. living room floor refinishing included:
The project was quoted at $2,240.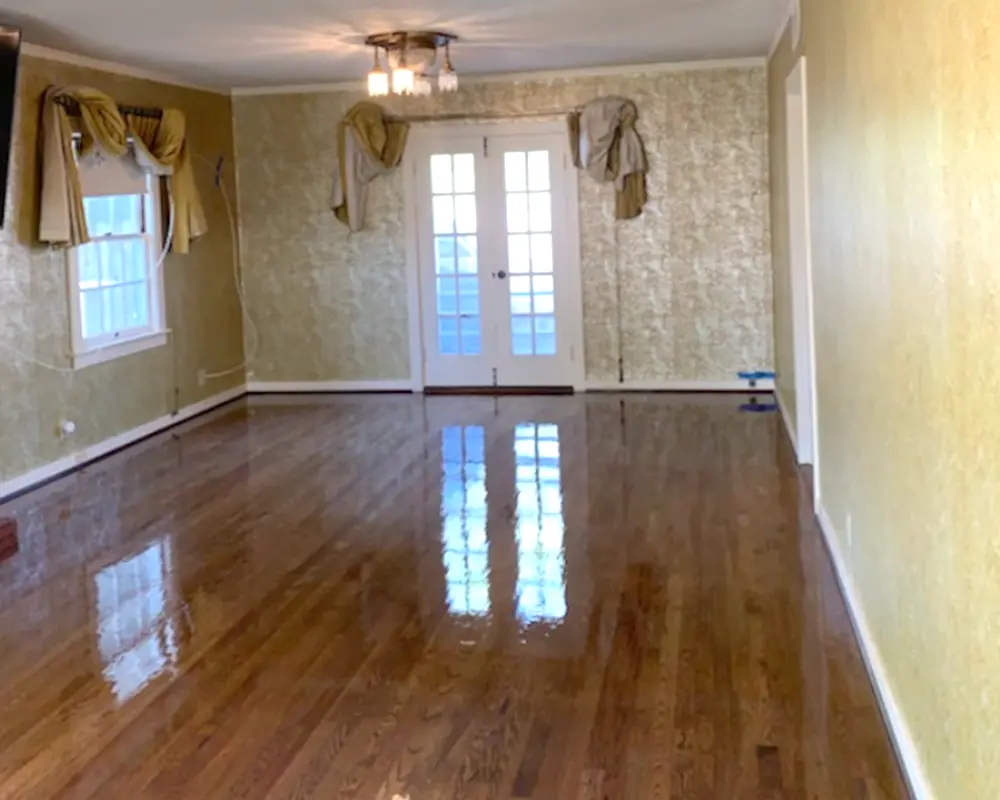 Average Sand, Repair, And Finish
This 280 sq. ft. living room floor refinishing included:
The project was quoted at $3,155.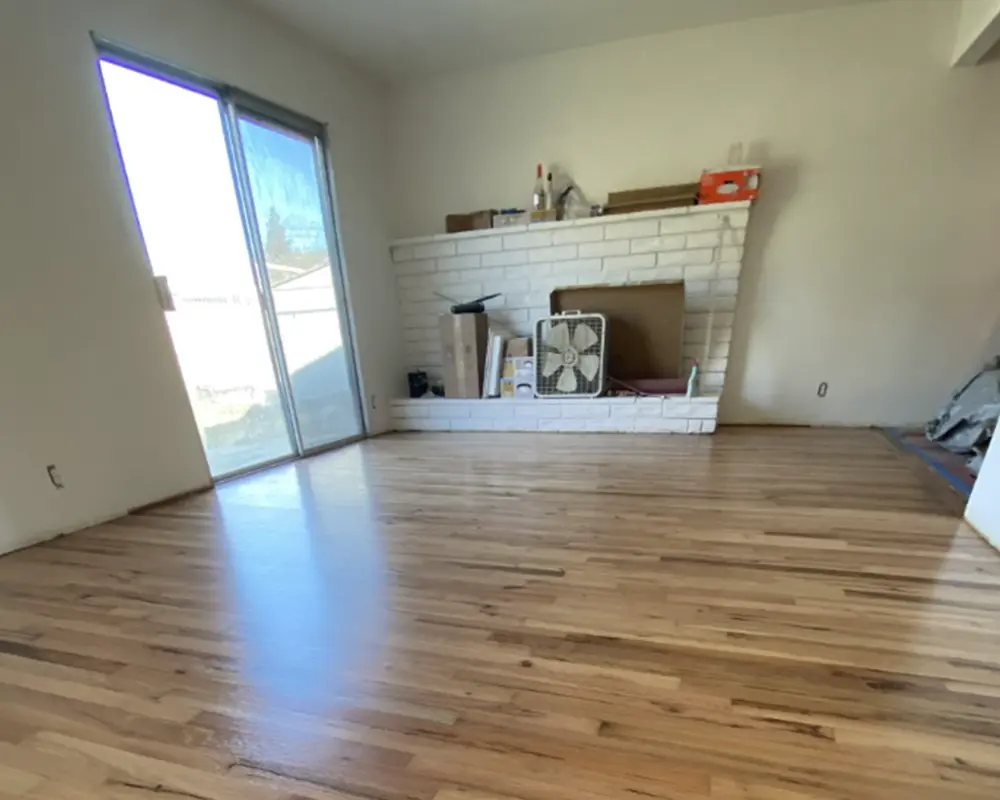 High-End Living Room Sand and Finish
This 280 sq. ft. living room floor refinishing included:
The project was quoted at $4,088.
Your New Hardwood Floor In 3 Easy Steps
Not all hardwood floors are created equal. Our in-home consultation makes it easy for you to find the hardwood floor that perfectly meets your needs and falls within your budget.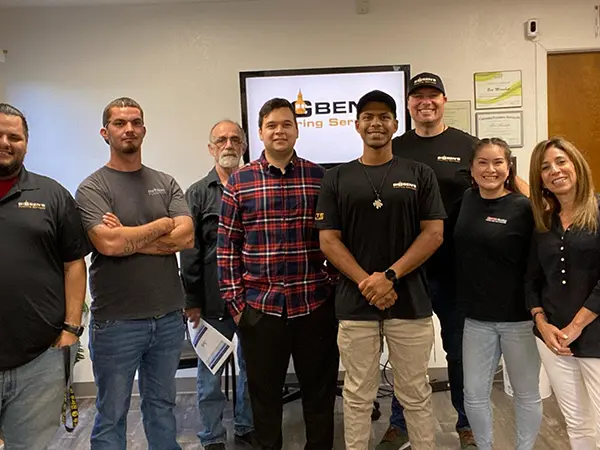 We help you define your vision for your floors.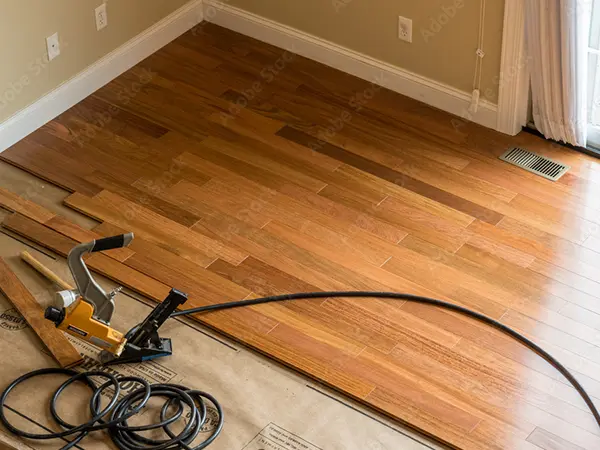 We bring your floors back to life with a professional refinish.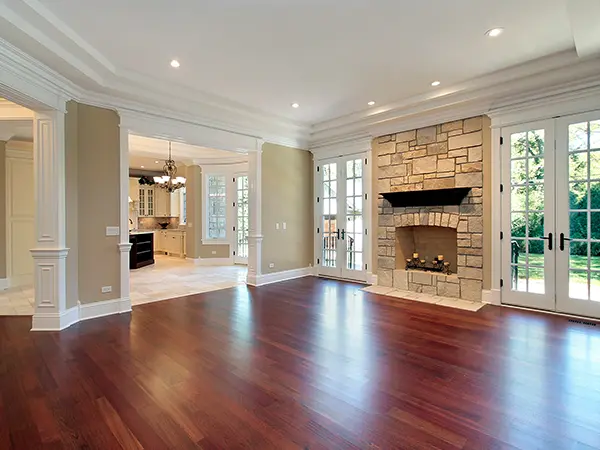 Enjoy floors that will make you smile with every step.
We are proud that our dedication and efforts have been recognized along the way
A 5-Star Experience You'll Love
Big Ben and his friendly staff really get the job done! Excellent service and quality product.
They are friendly and very knowledgeable in all things flooring!
Big Bens always put their customers first! If you use their service you will not be disappointed!
You'll Love Every Step On Your New Hardwood Floors
You'll Love Every Step On Your New Hardwood Floors​
With KHB Flooring, new floors are within reach in a matter of days.
We Go The Extra Mile For You:
Give your floors a new chance to shine with professional hardwood floor refinish
We guarantee a 5-star experience that will leave you delighted.