Hardwood Flooring Restoration In Modesto, Turlock, Tracy, And More Of CA
Make your old hardwood floors look brand new with a complete restoration and refinishing service.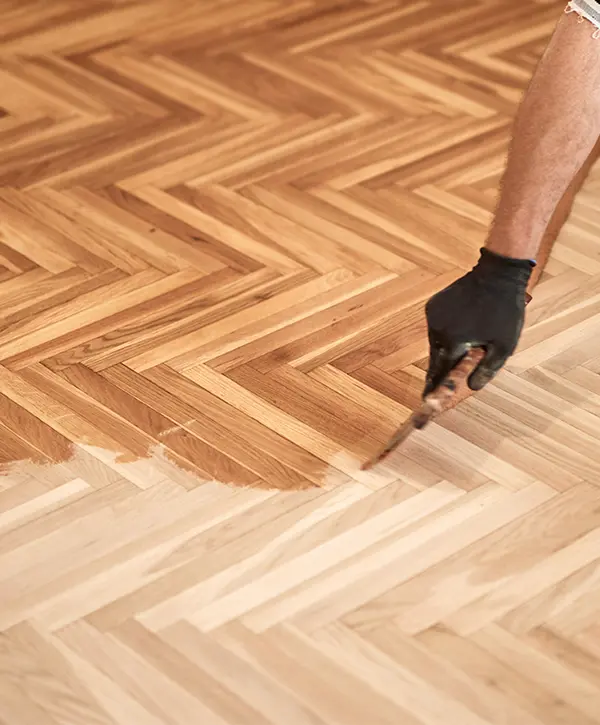 Are your hardwood floors showing signs of time and use? Do you long to restore their natural charm and beauty? Look no further than KHB Flooring.
We are your trusted partner in hardwood flooring restoration, dedicated to reviving the heart of your home. With decades of experience and a commitment to quality, we bring expertise and passion to every restoration project.
Work with us if you want to benefit from:
Understanding Hardwood Flooring Restoration
When it comes to your beloved hardwood floors, time can leave its marks, showing signs of wear, scratches, and fading. But fear not! Hardwood flooring restoration is here to bring back the natural beauty and elegance of your floors. Let's delve into what this process entails and how it can transform your living space.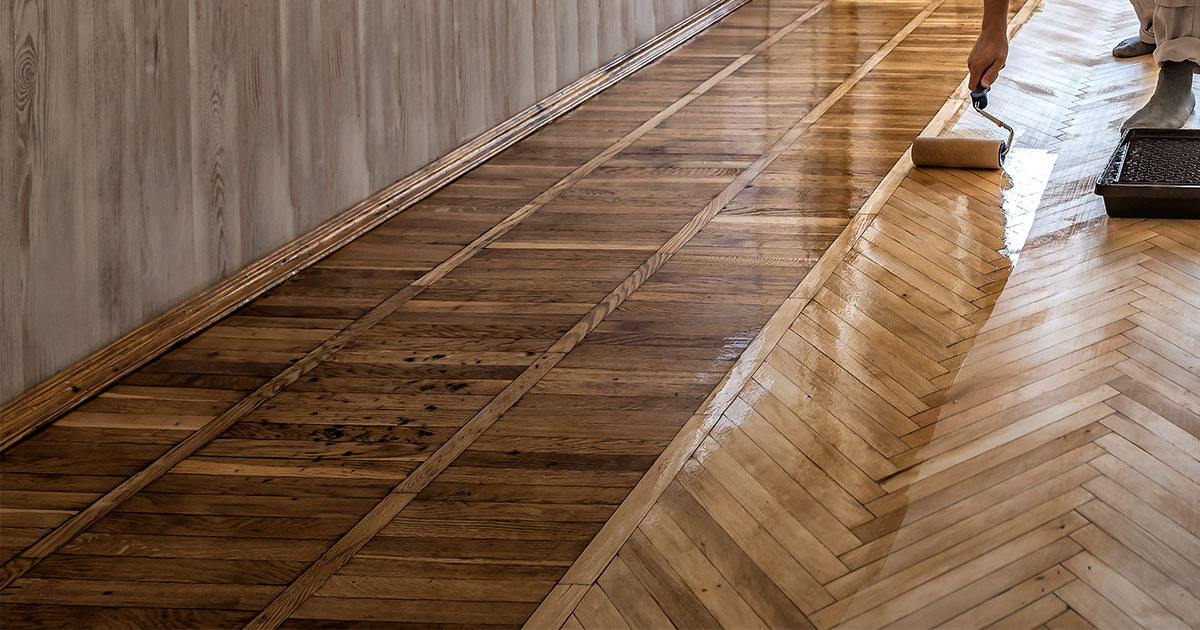 Refinishing hardwood floors is like giving your floors a new lease on life. Over time, exposure to foot traffic, spills, and sunlight can cause the wood to lose its luster and develop imperfections. Hardwood flooring restoration involves refinishing the surface to repair these issues and restore the floor's original charm.
Signs Your Floors Need Restoration
Have you noticed deep scratches, faded spots, or uneven patches on your wood floors? These are indicators that your floors might be ready for a revival. Don't worry if your floors have seen better days – that's where hardwood floor restoration shines.
The Process in a Nutshell
The restoration journey begins with a thorough assessment of your floors. Our experts examine the entire floor to identify areas that need attention. The process typically involves sanding away the old finish, revealing the bare wood beneath. This allows us to address deep gouges, scratches, and other imperfections.
After sanding, a clean slate emerges. But we're not done yet. We carefully apply wood stain to add depth and remove the natural wood grain. This process revives the richness of the wood's color while allowing you to choose the shade that suits your style.
We apply a protective layer to ensure your newly refinished floor's longevity. This can be a polyurethane finish that comes in various finishes, from glossy to satin. The finish enhances the appearance and safeguards against daily wear and tear.
DIY vs. Professional Restoration
While DIY may seem tempting, hardwood floor restoration is a craft that requires experience and skill. Our team is equipped with the right tools and expertise to deliver exceptional results. Home improvement projects can be enjoyable, but trust the professionals when it comes to your floors.
If you're looking to refinish hardwood floors in your home, we offer a complete service that brings shine and safety back to your home.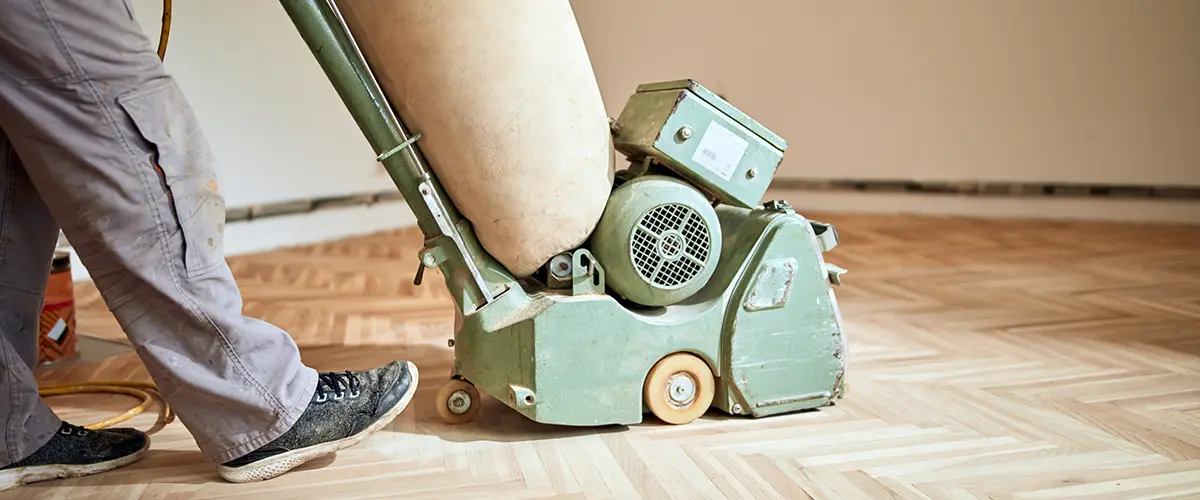 We've helped a lot of homeowners just like you restore shine to their old floorboards or completely change them with new, durable flooring. Here is what some of them had to say.
What a great experience I had with Big Ben's flooring. We replaced all our carpet with new hard floors and the results are fantastic.
Ben and Raechel are delight to work with. They didn't have a problem coming out to multiple locations on more than one occasion and worked with me to ensure I was getting exactly what I wanted.
The installers; CJ, David and Nate were are very professional and worked efficiently, hearing any concerns I had and addressing them accordingly. Cannot recommend this company enough.
Will definitely be working with them again on future projects!
Had to get my kitchen remodeled before a big party and was on a time crunch.
KHB got the job done and I loved the outcome! They did great work and got it done a week before they predicted! They also checked in a lot with me making sure everything was going good!
Ryan Kelly and Bobby Runyan who I do believe are the owners were very helpful and made sure their guys were on the job.
They were great to work with and very understanding.
Signs Your Hardwood Floors Need Restoration
Your hardwood floors have been a foundation for memories and footprints, but they can show signs of aging and wear over time. Recognizing these telltale signs that indicate your hardwood floors need restoration is essential. Addressing these signs promptly can save you from more extensive repairs and bring back the luster your floors once had.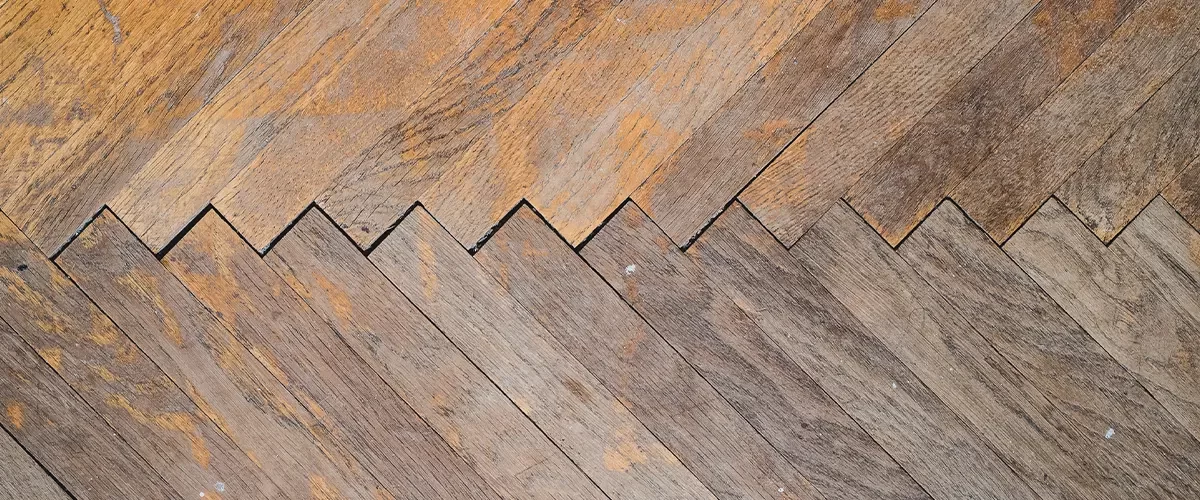 Visible Scratches and Gouges
Every scratch tells a story, but it might be time for restoration when your floors are covered in deep scratches and gouges. These imperfections not only affect the visual appeal of your floors but also compromise their integrity.
Exposure to sunlight can lead to fading and uneven color distribution on your hardwood floors. If you notice significantly lighter or darker patches than the rest of the floor, restoration can help restore uniformity. fety hazards. If you notice significant warping, especially in areas prone to moisture, like kitchens or bathrooms, it might be time to consider removal to prevent further damage to your subfloor and potential mold growth.
The finish on your hardwood floors acts as a protective barrier. Over time, heavy foot traffic, spills, and cleaning agents can wear down this finish, leaving your floors vulnerable to damage. If the finish appears dull and worn, it's a sign that restoration is needed.
Moisture and humidity can cause hardwood planks to warp or cup, creating an uneven surface. If your floorboards have developed a noticeable curve or cupping effect, restoration can help address these issues and bring your floors back to a flat and even state.
Deep Stains and Discolorations
Stains from spills or water damage can mar the appearance of your hardwood floors. When these stains become deep-seated and cleaning efforts prove ineffective, restoration can involve sanding away these blemishes and refinishing the surface.
If walking across your floors elicits a symphony of creaks and squeaks, it indicates that the floorboards might have become loose or detached. Restoration can involve securing loose boards and restoring the floor's stability.
When it's time to give your wood floor some tender loving care, KHB Flooring's team of professionals is here to assist every step of the way. Contact us today for a free quote!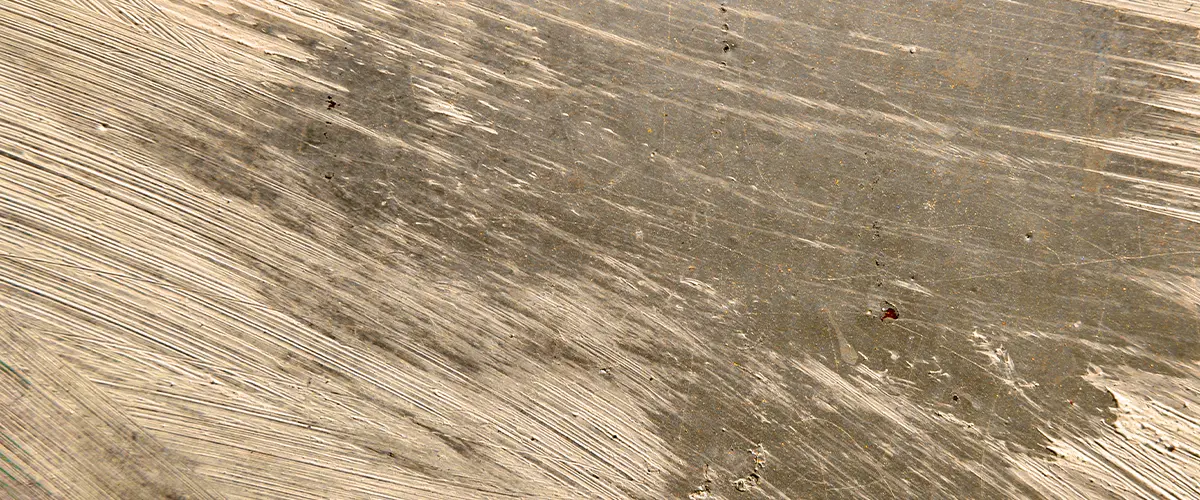 Embarking on a hardwood flooring restoration journey with KHB Flooring is an exciting step towards renewing the beauty of your home. Our expert team is committed to guiding you through the restoration process, ensuring each step is carried out with precision and care.
Step 1: Assessment and Preparation
Our journey begins with a thorough assessment of your hardwood floors. We evaluate the condition of the floor, identifying areas that require special attention, such as deep scratches, stains, or unevenness. This assessment guides us in creating a tailored restoration plan for your specific needs.
Step 2: Sanding and Removal of Old Finish
Once the assessment is complete, we proceed to sanding your floors to remove the old finish and reveal the bare wood beneath. Our state-of-the-art equipment ensures even sanding, eliminating imperfections and creating a smooth canvas for the refinishing process.
Step 3: Staining for Depth and Character
After sanding, we apply wood stain to infuse your floors with renewed color and character. You have the opportunity to choose a shade that complements your décor and style preferences. The stain enhances the natural wood grain, adding depth and richness to the overall appearance.
Step 4: Applying the Protective Finish
To safeguard your restored floors against future wear and tear, we apply a protective finish. This finish, whether a satin or glossy option, acts as a barrier against daily use, moisture, and spills. The result is a floor that looks rejuvenated and well-prepared to withstand the demands of your lifestyle.
Step 5: Quality Assurance and Inspection
Before wrapping up the restoration process, our meticulous team conducts a comprehensive quality assurance check. We ensure every inch of your floor meets our high standards of excellence. If any areas require touch-ups or adjustments, we address them to guarantee a flawless result.
Step 6: Final Reveal and Maintenance Tips
With your floors fully restored and protected, we unveil the transformation you've been waiting for. Our team takes pride in presenting you with a renewed hardwood floor that exudes beauty and elegance. To help you maintain this stunning result, we provide you with expert tips on cleaning, maintaining, and preserving the longevity of your restored floors.
At KHB Flooring, our commitment to excellence drives every step of the restoration process. From the initial assessment to the final reveal, our goal is to leave you with floors that radiate natural beauty and charm.
Contact us today to embark on your hardwood flooring restoration journey, and let us restore the heart of your home to its former glory.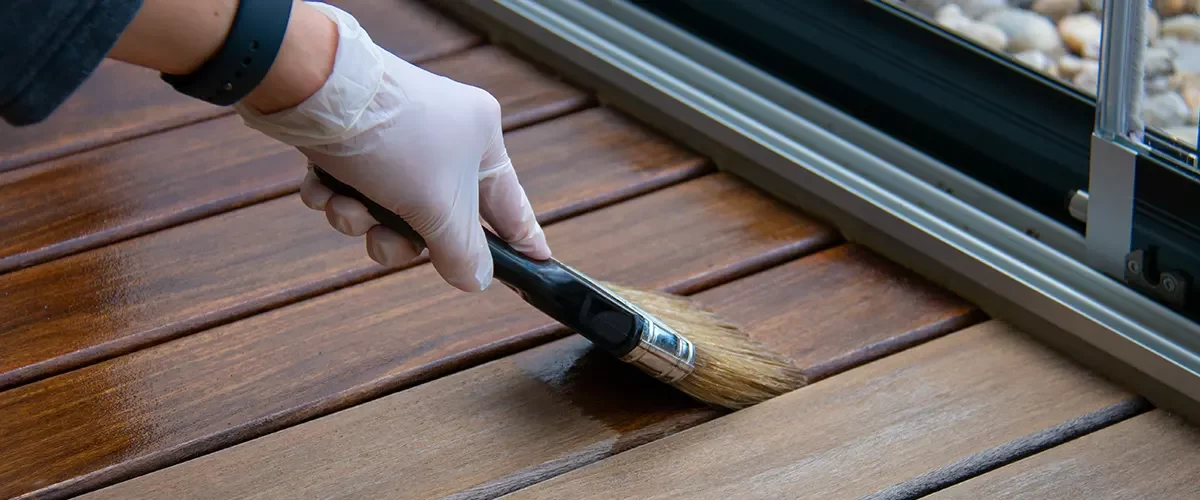 Tips for Successful Hardwood Flooring Restoration
Achieving a successful hardwood flooring restoration involves more than just the technical steps – it's about understanding the process and caring for your floors afterward. Here, we've gathered valuable insights and tips to ensure your restoration project with KHB Flooring goes smoothly and leaves you with beautifully renewed hardwood floors that stand the test of time.
1. Assessing the Scope of Work
Before diving into restoration, take a moment to assess the scope of work needed. Consider factors such as the extent of damage, the size of the area, and any specific preferences you have for the final result. This assessment will help our team tailor the restoration process to your unique requirements.
Choosing the right wood stain color is a creative step in the restoration journey. Think about the ambiance you want to create and how the stain will complement your interior design. Our experts can guide you in selecting a wood stain that enhances the natural beauty of your floors.
Prepare the space by removing furniture, rugs, and any items that might obstruct restoration. Clearing the area ensures our team can work efficiently and effectively, giving your floors the attention they deserve.
4. Communicate Your Expectations
Open communication is key to a successful restoration. Share your expectations, concerns, and any specific goals you have for the project with our team. This helps us tailor our approach to meet your vision and ensure your satisfaction.
5. Trust the Professionals
While DIY projects can be fun, hardwood flooring restoration requires skill and expertise. Our team at KHB Flooring is equipped with the knowledge and tools to handle each step meticulously, from sanding to finishing. Trusting professionals ensures a high-quality result.
6. Preparing for Sanding Dust
During the sanding process, some dust is inevitable. To minimize its spread, consider sealing off adjacent rooms with plastic sheeting and covering furniture with protective materials. You might also want to temporarily relocate family members and pets to a dust-free area.
7. Aftercare and Maintenance
Once your floors are beautifully restored, it's essential to maintain their splendor. Use felt pads under furniture to prevent scratching, and regularly sweep or vacuum to remove debris. Use a damp cloth or a hardwood-specific cleaner to ensure your floors remain as stunning as the day they were restored.
Periodically inspect your restored floors for any signs of wear or damage. Catching minor issues early can prevent them from becoming major problems. If you have questions or concerns, don't hesitate to contact our team for guidance.
Whether choosing the right stain or meeting your expectations, we're committed to making your restoration journey exceptional.
Contact us today for your hardwood floor refinishing needs, and we'll see your project through without any effort on your behalf.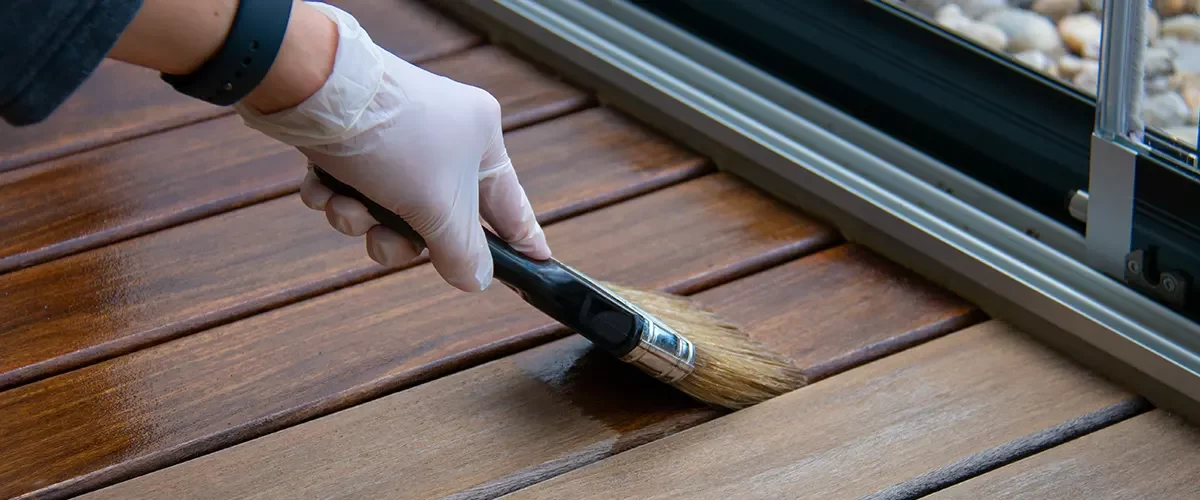 Hardwood Flooring Restoration FAQs
Ready to Renew Your Floors?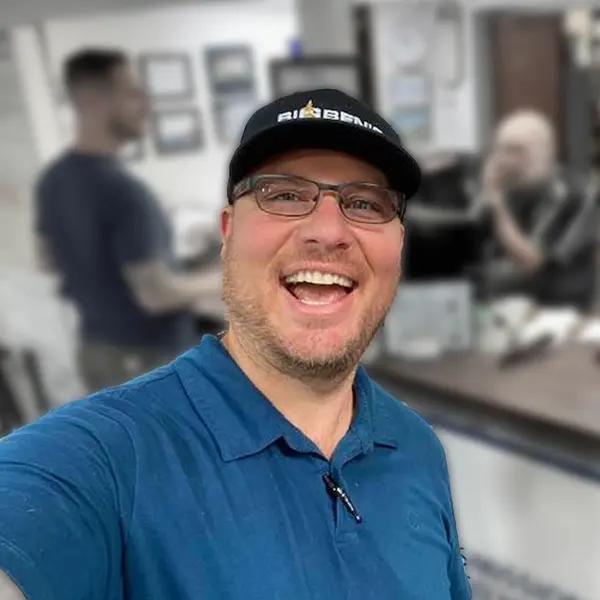 Your hardwood floors deserve a second chance to shine, and KHB Flooring is here to make it happen. With our unwavering commitment to excellence, expert craftsmanship, and a passion for restoration, we're prepared to breathe new life into your cherished living space.
Contact us now at (209) 487-9663 or message us to take the first step towards the hardwood flooring restoration of your dreams. Let's bring your vision to life and renew the heart of your home together.