Parquet Floor Refinishing In Modesto, Turlock, Tracy, And More Of CA
We bring dull floors back to live with our extensive parquet floor refinishing services.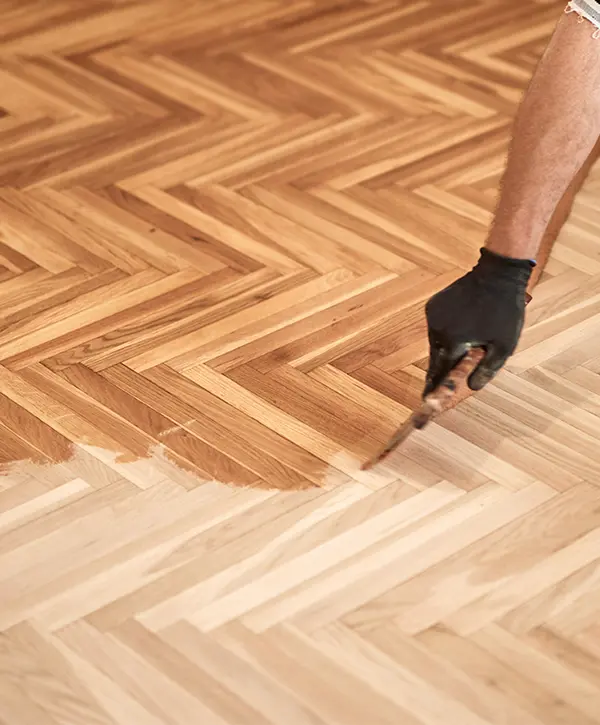 At KHB Flooring, we are dedicated to helping you achieve stunning and revitalized parquet floors. Our professional refinishing process brings out the beauty of your wood floors, ensuring they stand the test of time. Whether your parquet tiles are worn, dull, or in need of a refresh, our experienced team is here to provide exceptional service and deliver remarkable results.
When you choose us to work on your parquet floors, you benefit from:
Choose KHB Flooring for the ultimate choice in parquet floor refinishing in Modesto and beyond, offering unmatched expertise and exceptional results throughout California.
Common Types of Parquet Flooring
When it comes to parquet flooring, there are several popular patterns to choose from, each adding its own unique charm and character to your living space. From basic to complex patterns, let's explore your design options.
The herringbone pattern is one of the most timeless and widely recognized parquet designs. It features rectangular wooden blocks arranged diagonally to create a distinctive "V" or zigzag pattern. 
This classic pattern adds a sense of elegance and sophistication to any room, making it a popular choice for both traditional and contemporary homes. The herringbone pattern is versatile and can be installed with different wood species and finishes to complement various interior styles.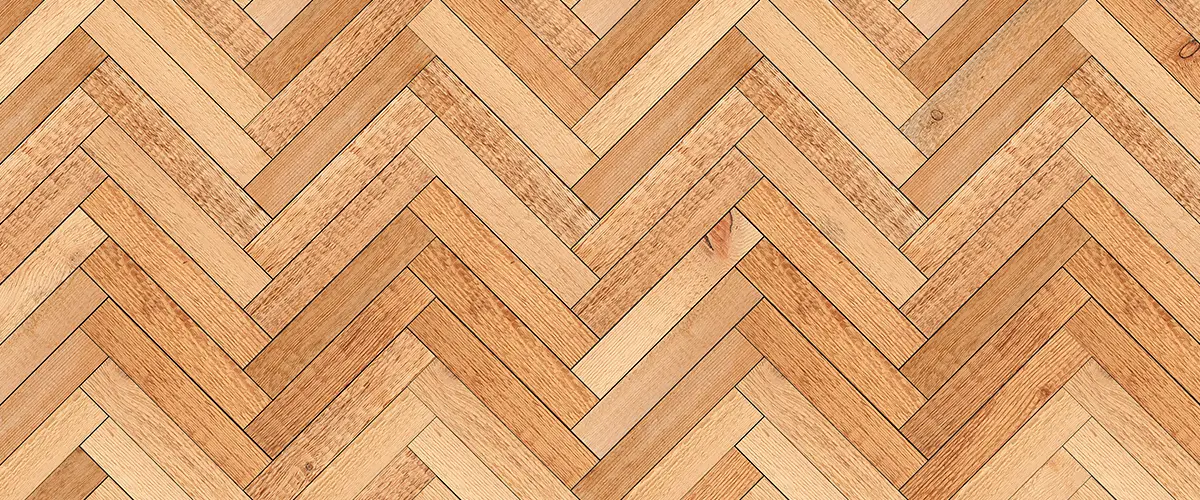 Similar to the herringbone pattern, the chevron pattern showcases wooden blocks arranged diagonally. However, unlike the herringbone, the chevron pattern creates a continuous, arrow-like effect, with the ends of each block meeting at a 45-degree angle. 
This pattern offers a sleek and modern look that can bring a touch of visual drama to your space. The chevron pattern works particularly well in large rooms or as a striking focal point in smaller areas.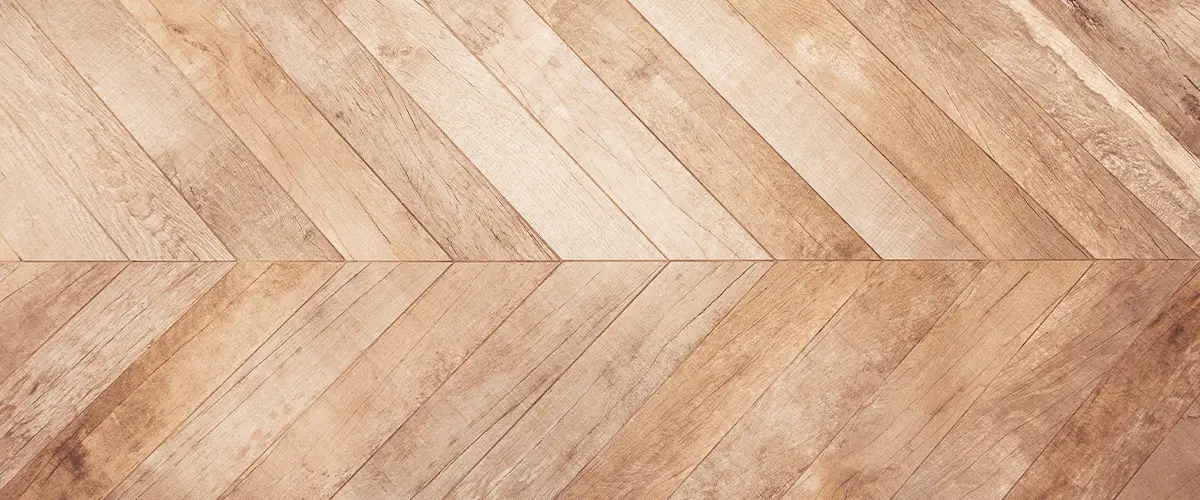 The basket weave pattern is characterized by wooden blocks arranged in a crisscrossing pattern, resembling the traditional weaving technique used to create baskets. This pattern creates a sense of texture and depth, adding visual interest to your flooring. The basket weave design is often chosen to create a cozy and rustic ambiance in homes, providing a warm and inviting atmosphere.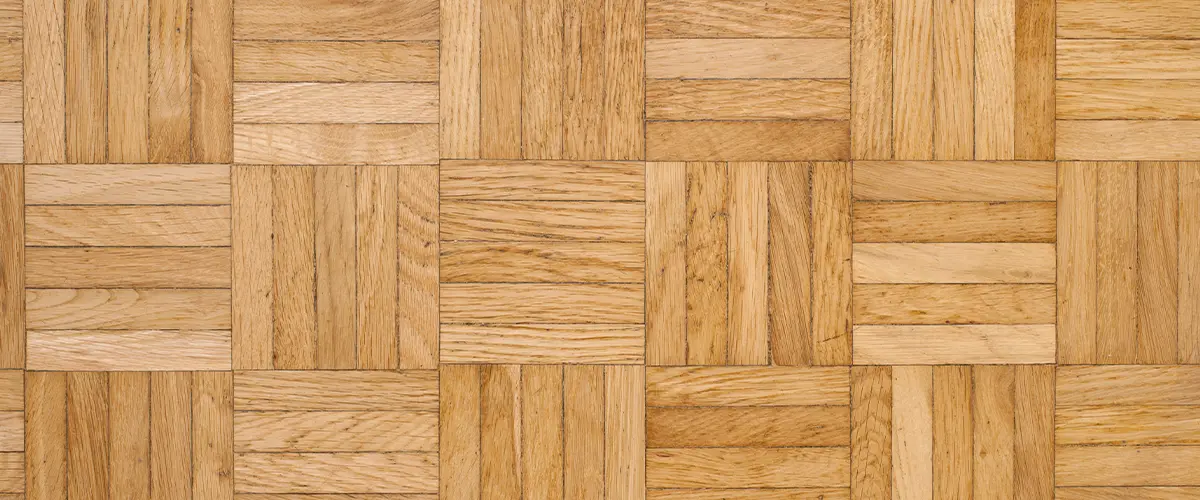 The mosaic pattern is a captivating option that allows for endless creativity and customization. It involves using small wooden pieces to form intricate geometric designs, such as squares, rectangles, or even more complex shapes. Mosaic parquet flooring can be tailored to match your unique style and preferences, allowing you to create a truly one-of-a-kind flooring masterpiece. This pattern works well in areas where you want to make a bold statement or add an artistic touch.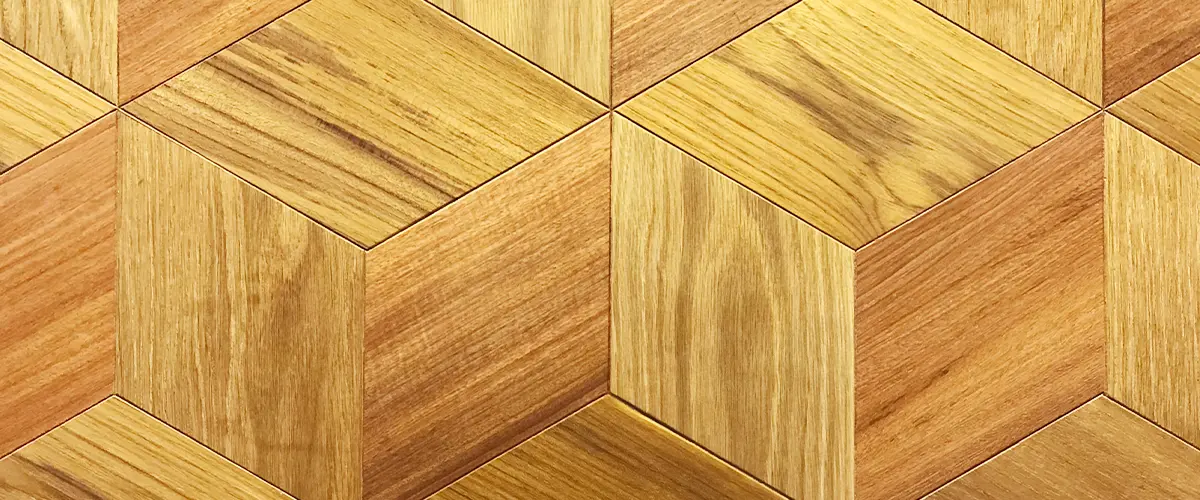 At KHB Flooring, our team of hardwood floor refinishing experts can guide you through the selection process, helping you choose the perfect parquet flooring pattern that aligns with your aesthetic vision and enhances your living space.
Signs Your Parquet Floors Need Refinishing
Over time, your parquet floors may start to show signs of wear and tear, losing their luster and beauty. Here are four key signs that indicate your parquet floors are due for refinishing:
Dull and Faded Appearance
If your once vibrant and glossy parquet floors have lost their shine and appear dull and lifeless, it's a clear indication that they need refinishing. Daily wear, foot traffic, and exposure to sunlight can gradually wear down the protective finish, causing the wood to lose its natural luster. Refinishing will restore the beauty of your floors, bringing back their original sheen and vibrancy.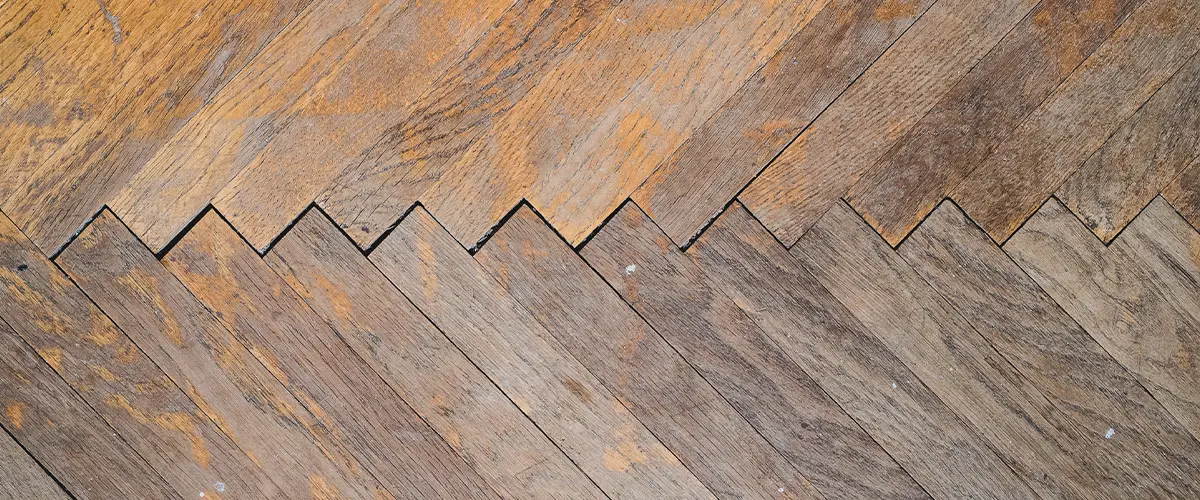 Visible Scratches and Gouges
Parquet floors are susceptible to scratches from furniture, pets' claws, and regular foot traffic. If you notice deep scratches or gouges on the surface of your parquet floors, it's a sign that the protective layer has worn down, leaving the wood vulnerable to further damage. Refinishing involves sanding the surface to remove scratches and imperfections and applying a fresh coat of protective finish to restore the floor's smoothness and integrity.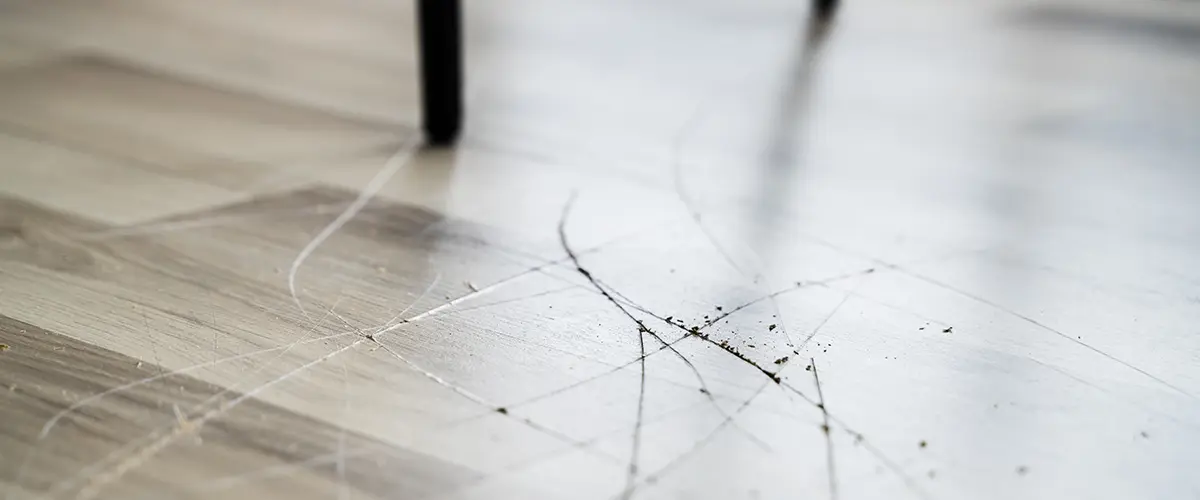 Worn-out Finish and Discoloration
As time goes by, the protective finish on your parquet floors may wear off, leading to discoloration and an uneven appearance. You may notice patches of lighter or darker areas where the finish has faded or worn away. Refinishing your parquet floors will eliminate these uneven patches and provide a consistent, uniform look throughout your space.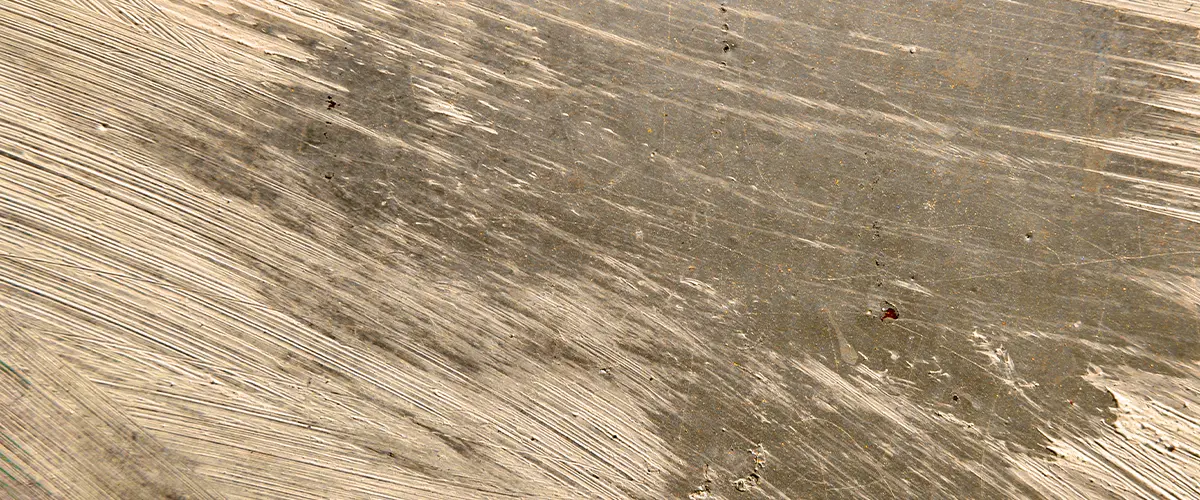 Exposure to moisture, spills, and water damage can significantly impact parquet floors. If you notice water stains, warping, or cupping on your floors, it's crucial to address the issue promptly. Refinishing not only repairs the visible damage but also helps prevent further water absorption, ensuring your parquet floors' long-term durability and stability.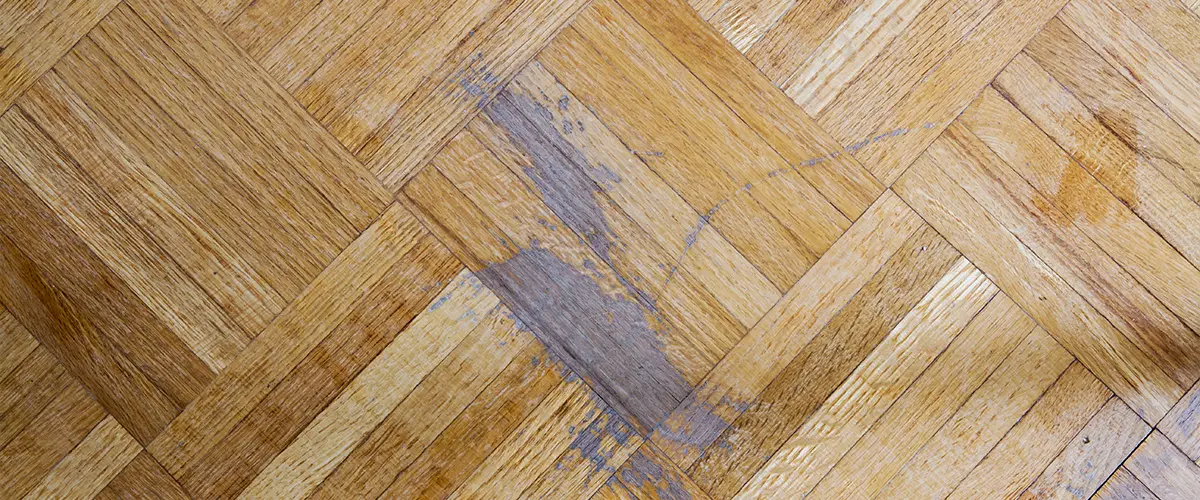 Contact us today and let our skilled professionals assess the condition of your floors and provide you with the best refinishing solutions, ensuring that your parquet floors regain their beauty and longevity.
Hear from Our Satisfied Customers
Discover what homeowners like you have to say about their experience with KHB Flooring. We take pride in delivering exceptional results and providing outstanding customer service. Read through these testimonials to see how we've transformed parquet floors and exceeded our clients' expectations.
What a great experience I had with Big Ben's flooring. We replaced all our carpet with new hard floors and the results are fantastic.
Ben and Raechel are delight to work with. They didn't have a problem coming out to multiple locations on more than one occasion and worked with me to ensure I was getting exactly what I wanted.
The installers; CJ, David and Nate were are very professional and worked efficiently, hearing any concerns I had and addressing them accordingly. Cannot recommend this company enough.
Will definitely be working with them again on future projects!
Had to get my kitchen remodeled before a big party and was on a time crunch.
KHB got the job done and I loved the outcome! They did great work and got it done a week before they predicted! They also checked in a lot with me making sure everything was going good!
Ryan Kelly and Bobby Runyan who I do believe are the owners were very helpful and made sure their guys were on the job.
They were great to work with and very understanding.
Refinishing Parquet Floors The KHB Flooring Way
When you choose KHB Flooring for your parquet floor refinishing needs, you can expect a meticulous and professional approach to transforming your floors. Our refinishing process consists of four essential steps:
Inspection and Preparation
Our experienced professionals thoroughly inspect your parquet floors, assessing their condition and identifying necessary repairs. We discuss refinishing options with you, ensuring clarity on the process and expected outcomes. Furniture is carefully removed, and measures are taken to protect surrounding areas from dust and debris.
Using advanced equipment and techniques, we sand the surface of your parquet floors. This process eliminates the old finish, smooths imperfections, and readies the wood for a fresh application. Sanding restores the natural beauty of the wood, creating a clean and even surface for refinishing.
Stain Selection and Application
Choose from our wide range of stain options to enhance your parquet floors. After sanding, we guide you in selecting the ideal stain color to match your vision and home's aesthetic. Our skilled professionals apply the chosen stain carefully, ensuring even coverage and a consistent finish.
We apply high-quality finishes to protect and enhance your parquet floors. Multiple coats provide durability, depth, and a radiant sheen. Our meticulous attention to detail ensures a flawless finish that enhances the aesthetic appeal and offers long-lasting protection against wear and tear.
Get in touch with us and trust that your parquet floors will be transformed into a stunning focal point in your home, reflecting your style and creating a warm and inviting atmosphere.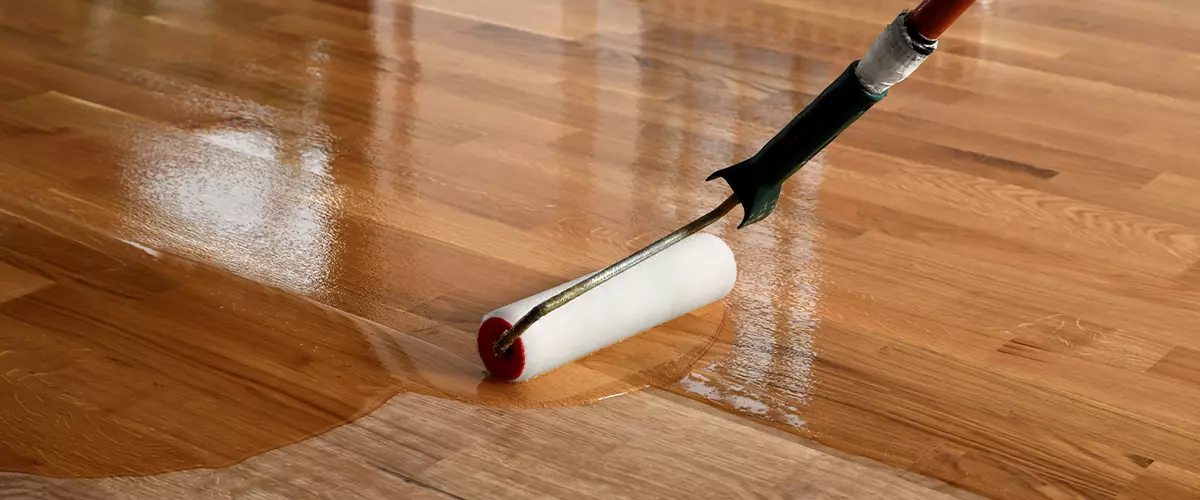 Parquet Floor Refinishing FAQs
Transform Your Parquet Floors with KHB Flooring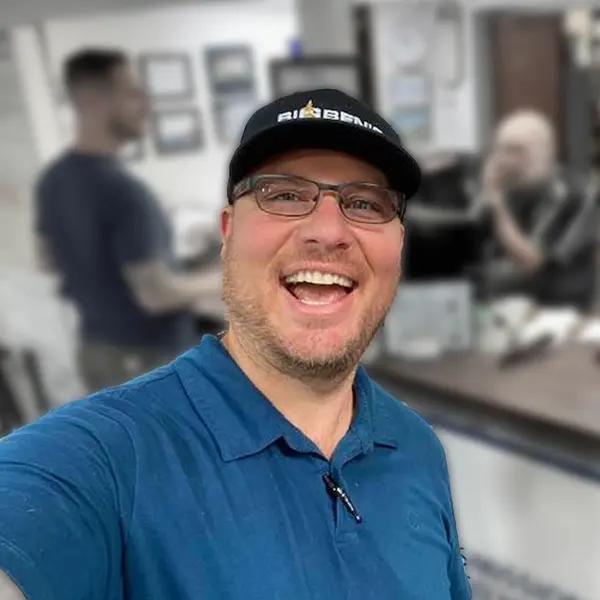 Contact us today to schedule a consultation and discover how we can transform your parquet floors into a true centerpiece of your home.
Don't wait any longer to enjoy the elegance and charm of freshly refinished parquet flooring. Let KHB Flooring be your trusted partner in creating your ideal living space.