Subfloor Prep In Modesto, Turlock, Tracy, And More Of CA
Give your new floors a solid foundation with our complete subfloor prep services for California homes.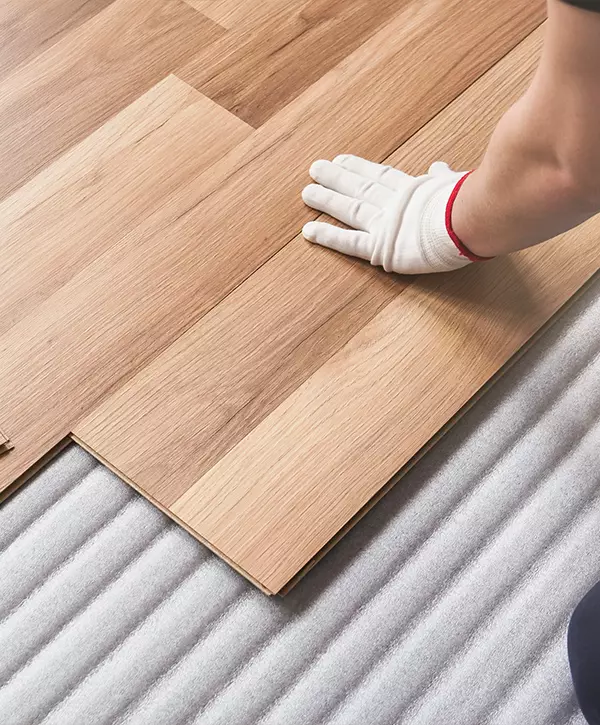 Before your hardwood dreams become a reality, there's a crucial first step: subfloor prep. It's like creating a sturdy canvas for a masterpiece.
Our subfloor preparation expertise ensures your hardwood floors have a rock-solid foundation, setting the stage for lasting beauty and seamless installation. Dive into the details and discover how we pave the way for perfect flooring.
Trust KHB Flooring to ensure:
Why Subfloor Prep Matters
When it comes to the longevity and beauty of your new hardwood floor, there's one behind-the-scenes hero that plays a starring role: subfloor prep. A well-prepared subfloor is like a strong foundation for a sturdy house—it sets the stage for a successful installation and a finished product that stands the test of time.
Ensuring Structural Integrity
Subfloor preparation starts with assessing the structural soundness of your existing floor. We inspect floor joists and the plywood subfloor to ensure they are level and capable of supporting your beautiful new hardwood flooring. This step ensures that your wood subfloors provide a reliable base for the weight and activity they'll experience.
Battling the Moisture Monster
Moisture is the nemesis of wood. Our team uses a moisture meter to gauge the moisture content of your subfloor. This is vital because excessive moisture can lead to warping, cupping, and other problems in your new hardwood floor. We make sure the moisture readings are within the guidelines set by flooring manufacturers, ensuring your floors remain structurally sound.
Achieving a Level Playing Field
Before your new hardwood floor is even considered, we work to eliminate any imperfections in your subfloor. Low spots and high spots can lead to uneven installation, so we use a straight edge and a chalk line to identify and correct these irregularities. This meticulous process ensures a flat, level surface, making the installation of your new flooring easier and more precise.
Creating a Moisture Barrier
To safeguard your hardwood investment, we sometimes use a moisture barrier to prevent moisture from seeping into your flooring from below. This is especially important when installing over-concrete subfloors. Following the flooring manufacturer's instructions, we lay down the appropriate moisture barrier to protect your new hardwood floor from potential moisture-related issues.
Paving the Way for Installation
A well-prepped subfloor isn't just about preventing problems—it's about setting the stage for a successful hardwood floor installation. By addressing potential issues beforehand and following the manufacturer's guidelines, we ensure that your new hardwood floors will be laid on a solid foundation, leading to a stunning finished product that you can enjoy for years to come.
Our commitment to a thorough and well-executed subfloor preparation ensures that your hardwood floor installation journey starts on the right foot, or rather, on the right subfloor.
KHB Flooring, As Seen By California Homeowners
Don't just take our word for it, see what our valued customers have to say about our hardwood floor installation services. Their trust and satisfaction drive our commitment to delivering top-notch flooring solutions.
What a great experience I had with Big Ben's flooring. We replaced all our carpet with new hard floors and the results are fantastic.
Ben and Raechel are delight to work with. They didn't have a problem coming out to multiple locations on more than one occasion and worked with me to ensure I was getting exactly what I wanted.
The installers; CJ, David and Nate were are very professional and worked efficiently, hearing any concerns I had and addressing them accordingly. Cannot recommend this company enough.
Will definitely be working with them again on future projects!
Had to get my kitchen remodeled before a big party and was on a time crunch.
KHB got the job done and I loved the outcome! They did great work and got it done a week before they predicted! They also checked in a lot with me making sure everything was going good!
Ryan Kelly and Bobby Runyan who I do believe are the owners were very helpful and made sure their guys were on the job.
They were great to work with and very understanding.
The Steps We Take for Subfloor Perfection
At KHB Flooring, subfloor preparation is a meticulous process that ensures your wood sub floors are ready to provide the sturdy foundation your wood flooring deserves.
Assessing the Existing Subfloor
Before anything else, we thoroughly examine your wood sub floor to identify any uneven areas, low spots, or high spots. This initial assessment allows us to create a clear picture of what needs to be addressed to achieve a level surface for your new wood floor.
Leveling the Playing Field
To eliminate any discrepancies and create a seamless base, we use leveling compounds. These compounds help us correct uneven areas, ensuring that your wood sub floors are flat and ready for the next stage. This step is particularly important when installing a floating floor to avoid any movement or instability.
Smoothing Out Imperfections
Even minor irregularities can impact the final result. We take the time to address any dips or bumps in your subfloor surface, ensuring that the transition to your new wood flooring is smooth and free of surprises.
Applying Leveling Compound
Our skilled team applies a high-quality leveling compound to even out the surface further. This compound not only corrects imperfections but also ensures that the wood sub floors are perfectly level, setting the stage for a problem-free installation.
Confirming Subfloor Stability
A well-prepped subfloor is a stable one. We ensure that every inch of your wood sub floors is solid and ready to support your new wood floor. This step is crucial for avoiding any future problems that might arise due to an unstable base.
Following Manufacturer's Guidelines
Each type of wood flooring and floating floor has specific requirements for subfloor preparation. Our experts meticulously follow the manufacturer's guidelines to ensure that your subfloor meets the necessary criteria, making your installation smooth and successful.
We understand that a well-prepared subfloor sets the tone for the entire project, and we take pride in the precision and expertise we bring to this vital step. When you choose KHB Flooring, you're choosing subfloor preparation that goes beyond the surface to deliver exceptional results. Contact us today for all your hardwood floor installation needs.
Give Your New Floors A Solid Foundation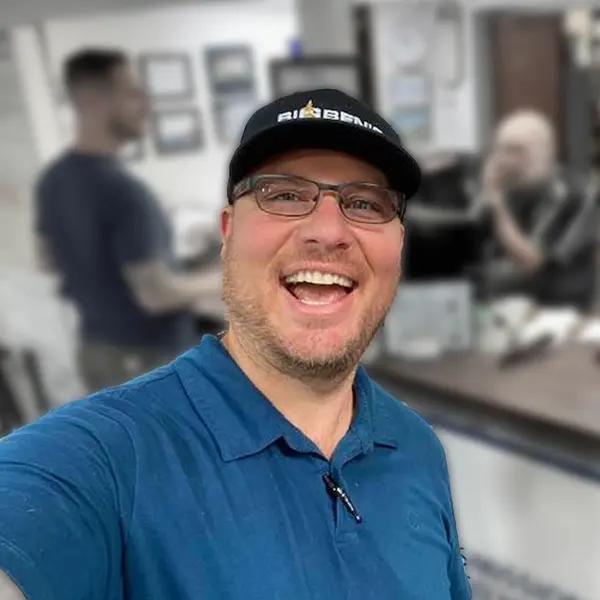 If you'd like to discuss your flooring projects or have any queries about our subfloor preparation, don't hesitate to reach out to us. We're always ready to provide the guidance you need.
Give us a call at (209) 487-9663. We look forward to hearing from you!