Hardwood Floor Screening In Modesto, Turlock, and more of CA
Bring new life to old floors with top hardwood floor screening services in Modesto, Turlock, Tracy, and more of CA.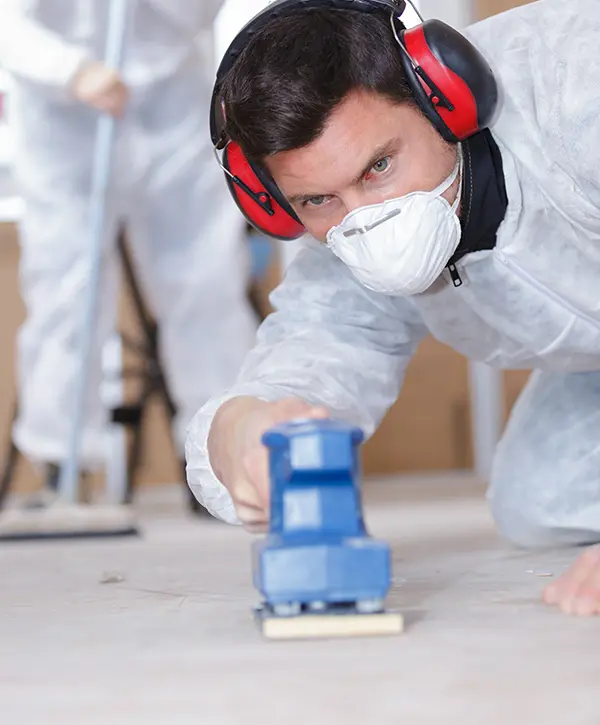 At KHB Flooring, we understand that your home is your sanctuary, and you deserve nothing less than stunning, flawless floors.
If your hardwood floors have lost their luster over time, our hardwood floor screening service is the perfect solution to restore their beauty.
With our expertise and advanced techniques, we can revitalize your hardwood floors, bringing back their original elegance and charm.
Our hardwood floor screening service always delivers:
Screening vs. Sanding: Which is Right for Your Hardwood Floors?
When it comes to restoring the beauty of your hardwood floors, understanding the difference between screening and sanding is essential.
While both processes aim to improve the appearance of your floors, they involve different levels of intervention.
Let's explore the distinctions between hardwood floor screening and sanding to help you make an informed decision.
Hardwood floor sanding is a more extensive refinishing technique that involves removing multiple layers of the wood's surface. It is typically used for floors with deeper scratches, severe wear, or unevenness.
Sanding involves using heavy-duty sanding equipment to strip off the top layers of the hardwood floors, including any previous finish. It is a more aggressive method that addresses both surface-level and deeper flaws.
Sanding removes a significant amount of wood from the floors. This process can help eliminate deep scratches, stains, and unevenness by exposing fresh layers of wood.
Sanding requires more time and preparation compared to screening. It involves a thorough cleaning, furniture removal, and a longer drying time for the newly applied finish.
If your hardwood floors have extensive damage or require major refinishing, sanding may be necessary to achieve the desired results. It can transform heavily worn floors into beautifully restored surfaces.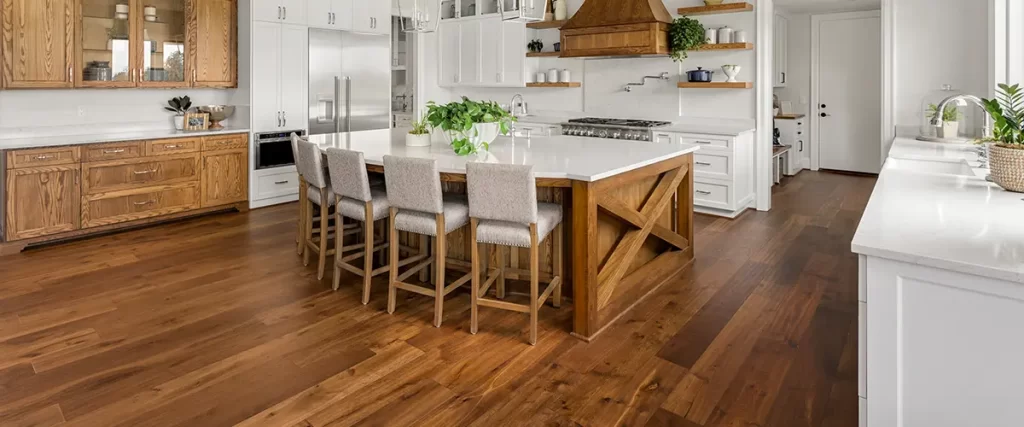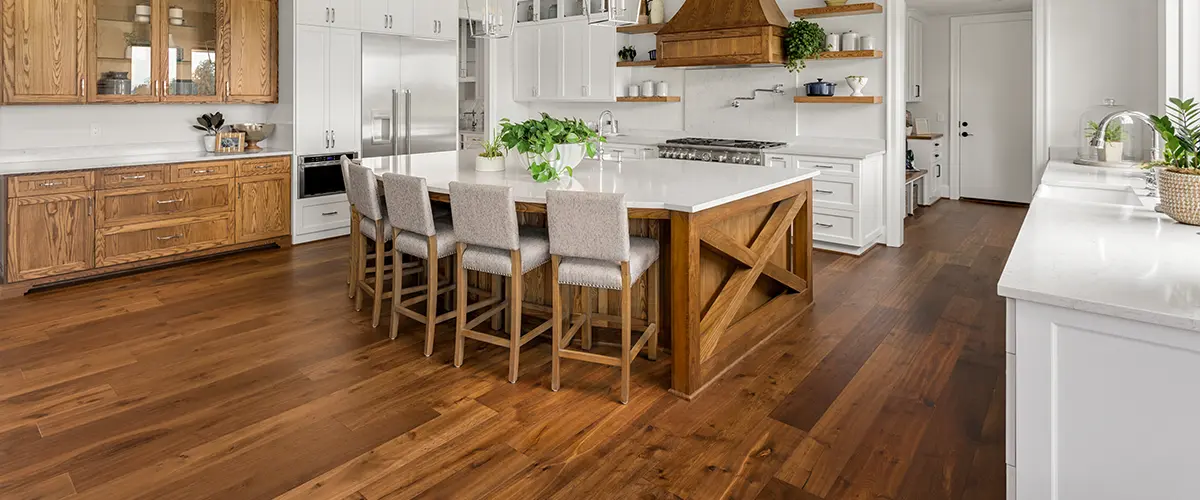 Hardwood floor screening is a surface-level refinishing method that focuses on removing minor imperfections from the top layer of your floors. It suits floors with light scratches, scuffs, and dullness.
During the screening, a specialized machine is used to lightly abrade the surface of the hardwood floors. This process removes surface-level flaws, preparing the floor for a fresh finish coat.
Screening involves minimal wood removal and is designed to preserve the overall thickness of your hardwood floors. It is a gentle process that focuses on enhancing the appearance of the existing wood.
Compared to sanding, hardwood floor screening is a quicker process. It requires less downtime and is an excellent option to refresh your floors without significant disruption to your daily routine.
Screening is most effective when your hardwood floors are in relatively good condition with surface-level imperfections. It is not recommended for floors with deep gouges, extensive wear, or severe damage.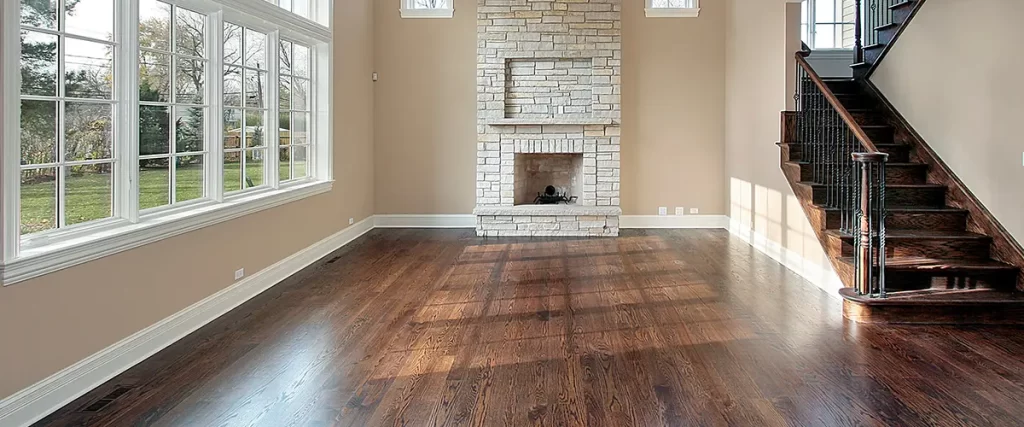 Choosing the Right Approach
The choice between hardwood floor screening and sanding depends on your floors' condition, the damage's extent, and your desired outcome.
Our experienced professionals at KHB Flooring can assess your hardwood floors and provide expert advice on the most suitable option for your specific needs.
We are committed to delivering exceptional results and ensuring your complete service satisfaction.
Contact us today to schedule a consultation and let us guide you towards making the right choice for your Modesto home's hardwood floors.
Why Homeowners Recommend Us
Our experience was very pleasant as well as a pleasant atmosphere. They (Ben and wife) showed us exactly what we wanted.
We will soon be having measurements done. Can't wait for our next visit. His wife set us up for an appointment right away. Very nice experience.
Bobby and Ryan were super helpful with getting my floors redone. 
They helped me from start to finish, from picking out the new floor to demo to installation. 
The crew was on time, the quality is great and I really enjoyed working with them.
Benefits of Hardwood Floor Screening
Hardwood floor screening is a refinishing process designed to rejuvenate worn-out or dull hardwood floors.
It involves lightly sanding the top layer of the floor to remove imperfections, scratches, and blemishes while preserving the integrity of the wood beneath.
Restores the Natural Beauty
Over time, hardwood floors may accumulate scratches, scuffs, and stains that can diminish their appearance. With hardwood floor screening, we can eliminate these surface imperfections, revealing the natural beauty of the wood beneath.
If your floors have a dull or faded finish, screening can breathe new life into them. By lightly abrading the top layer, we prepare the surface for a fresh finish coat, leaving your hardwood floors looking vibrant and polished.
Hardwood floor screening is relatively faster than full sanding and refinishing. It requires minimal downtime, allowing you to enjoy your revitalized floors sooner without disrupting your daily routine.
If your hardwood floors are in good condition overall but have surface-level flaws, screening is a cost-effective alternative to a complete refinishing project. It provides a significant improvement in appearance while being gentler on your budget.
Our 6-Step Hardwood Floor Screening Process
When you choose KHB Flooring for your hardwood floor screening needs, you can trust that we follow a meticulous 6-step process to deliver exceptional results.
Our experienced team of hardwood flooring professionals will guide you through each stage, ensuring that your wood floors receive the care and attention they deserve. Here's what you can expect when you hire us.
We assess your wood floor, identifying areas needing attention. Whether you have solid hardwood or engineered floors, our experts evaluate the feasibility of screening. Next, we prepare the area by removing furniture and rugs, creating an unobstructed workspace for the transformation.
We lightly screen the top layer of your hardwood floors using a sanding screen. This process removes surface imperfections like scratches and scuffs while preserving the integrity of the wood. Our attention to detail ensures consistent sanding across the entire floor.
After screening, we meticulously clean the floors to remove any dust, debris, or residue. Our team employs industry-standard methods and equipment to ensure thorough cleaning, priming your wood floors for the next steps.
After cleaning the area, we also recoat hardwood floors. We determine the ideal finish based on your preferences and the needs of your wood floors. Our expertise in floor finishes ensures we recommend the most suitable product to enhance your floors' beauty.
After the finish is applied, we allow ample time for it to dry and cure. This critical step ensures that the finish adheres properly to the wood surface, forming a strong and resilient barrier. We take care to follow the manufacturer's recommendations and industry best practices to achieve optimal drying and curing times.
Once the finish has dried and cured, our hardwood flooring professionals meticulously inspect your newly screened floors. Every inch is examined to ensure it meets our high-quality standards. We pay close attention to detail, resulting in a smooth and flawless appearance that will leave you delighted with the transformation.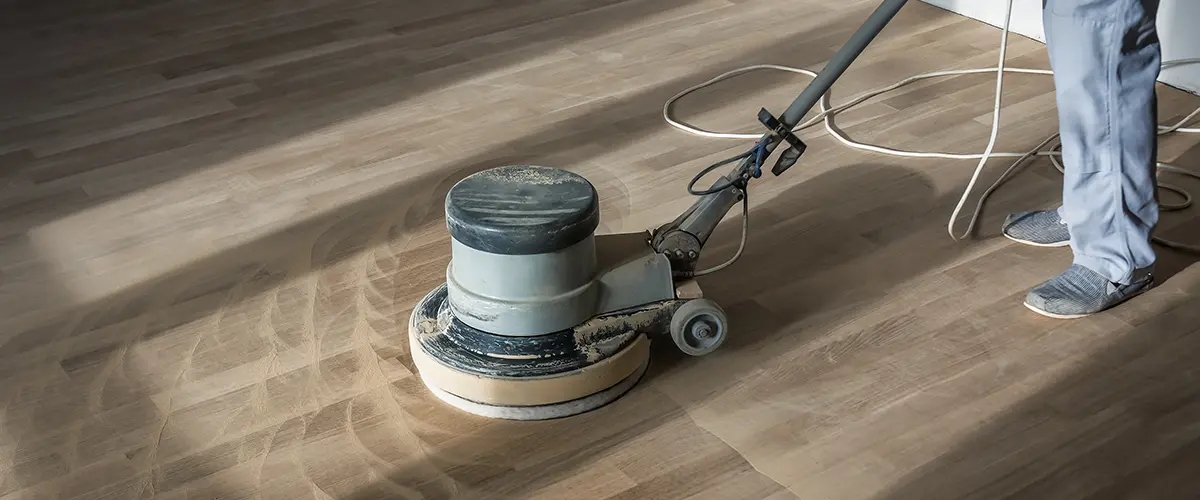 Contact us today to schedule a consultation for screening hardwood floors and experience the difference when working with a trusted flooring professional.
Common Screening Questions, Answered
The Modesto Flooring Company That Never Lets You Down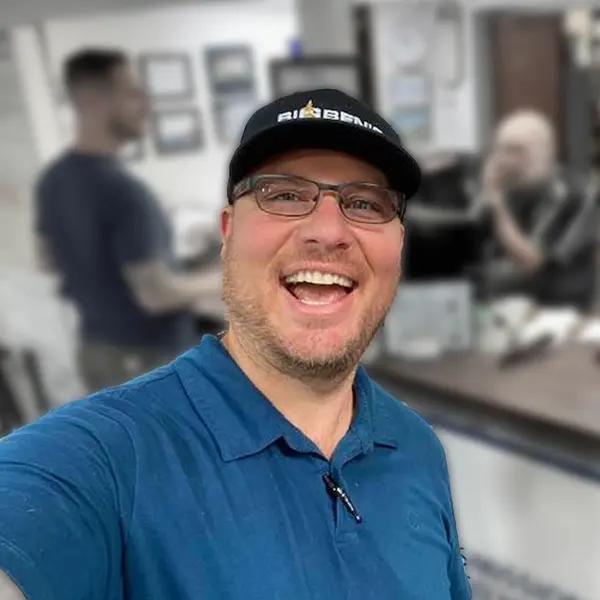 Transform your hardwood floors today with our expert hardwood refinishing services! Contact us now to schedule a consultation with our skilled professionals and experience the beauty of your home's refreshed and revitalized wood floors.