Laminate Floor Installation
Transform your home with affordable and beautiful laminate flooring in Modesto, Turlock, Tracy, and More of Central-Valley & Tri-Valley, California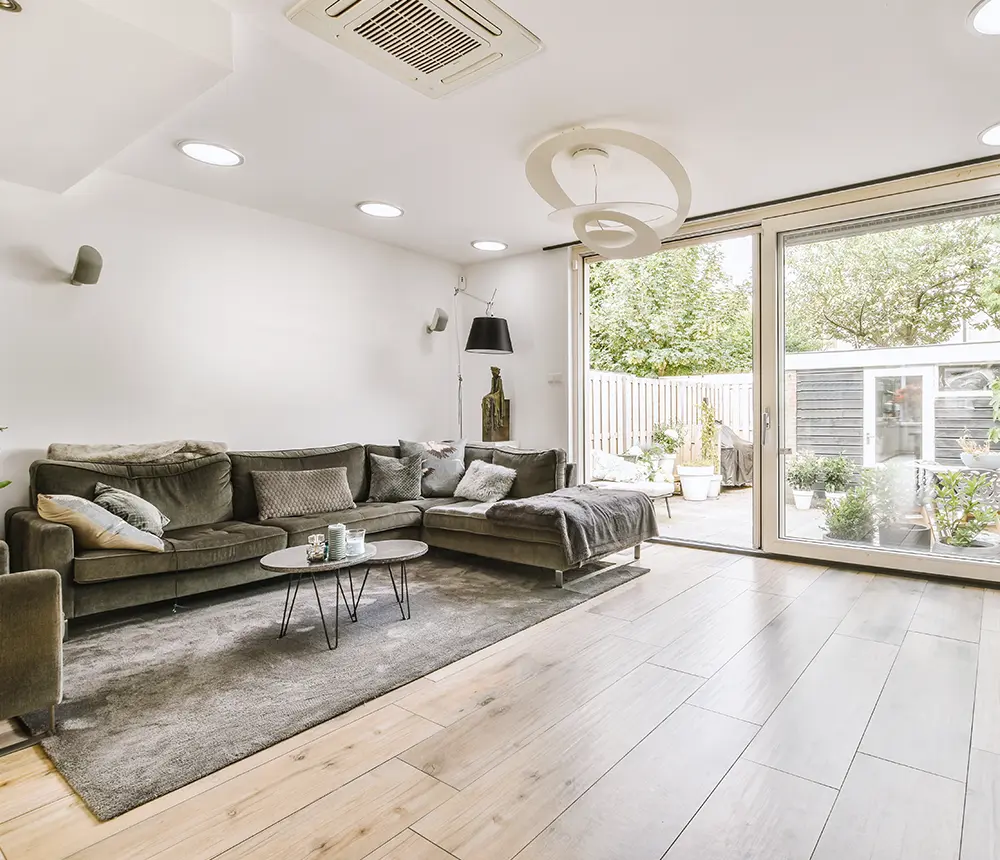 Scroll down to discover laminate flooring options, process, and pricing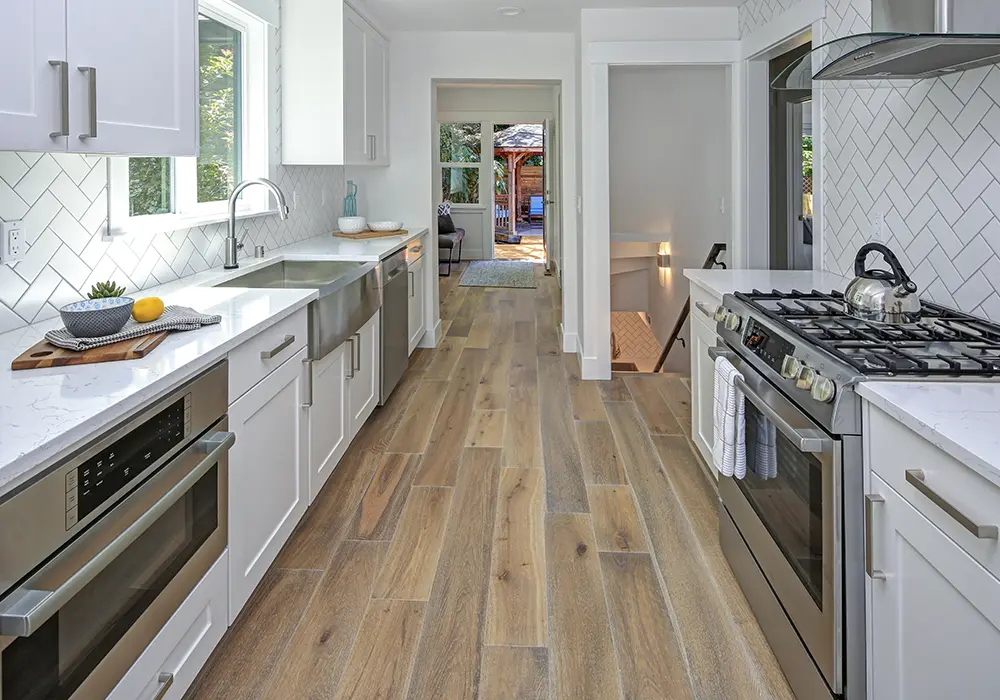 A New Look For Your Entire Home With The Versatility Of Laminate Flooring
Laminate is an excellent choice if you want to upgrade your flooring without breaking the bank.
While it's generally more affordable than other flooring options like hardwood or LVP, laminate can still offer a high-quality look and durability. A laminate floor can last for decades if installed and maintained correctly.
Laminate flooring also offers a wide range of design options, from realistic wood and stone to more abstract patterns and colors, making it easy to find a style that complements your decor.
This Is How Laminate Flooring Can Enhance Your Space
Stay Informed With These Laminate Flooring FAQs
The cost for professionally installing laminate flooring in California can vary based on the size and scope of the project, as well as the specific installation needs. On average, professional laminate flooring installation can range between $2.55 – $3.99 per square foot.
While it is possible to install laminate flooring yourself, we recommend that the installation is performed by a professional to ensure the best possible results. We have found that we are frequently called to fix or replace floors that have been incorrectly installed by homeowners.
We have completed over 2,000 laminate flooring projects.
Yes, we offer a one-year labor warranty for all laminate floor installations. The warranty on materials can vary by manufacturer, ranging from 5 years to a conditional lifetime, depending on the specific product.
The speed of a laminate floor installation can depend on the size of the project, the level of preparation required, and the specific installation requirements. On average, we are able to install between 300-500 square feet of laminate flooring per day. A typical three-bedroom, two-bathroom home can take between 5-7 days to complete.
Before laying laminate flooring, we typically put down a vapor barrier plastic underlayment pad. This helps to prevent moisture from penetrating the flooring, which can lead to warping or damage over time. The underlayment pad also helps to reduce noise and provides additional cushioning for the laminate flooring.
A Pricing Guideline For Your Laminate Floor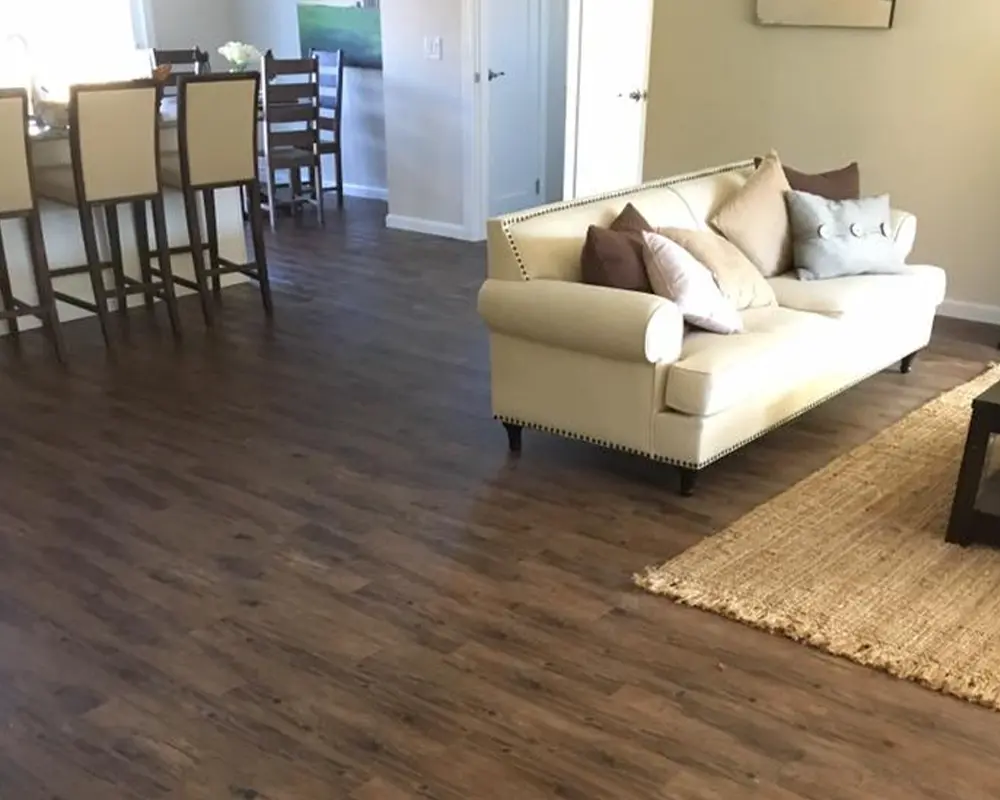 Entry-Level Laminate Living Room Flooring
This 280 sq. ft laminate flooring project included:
The project was quoted at $1,950.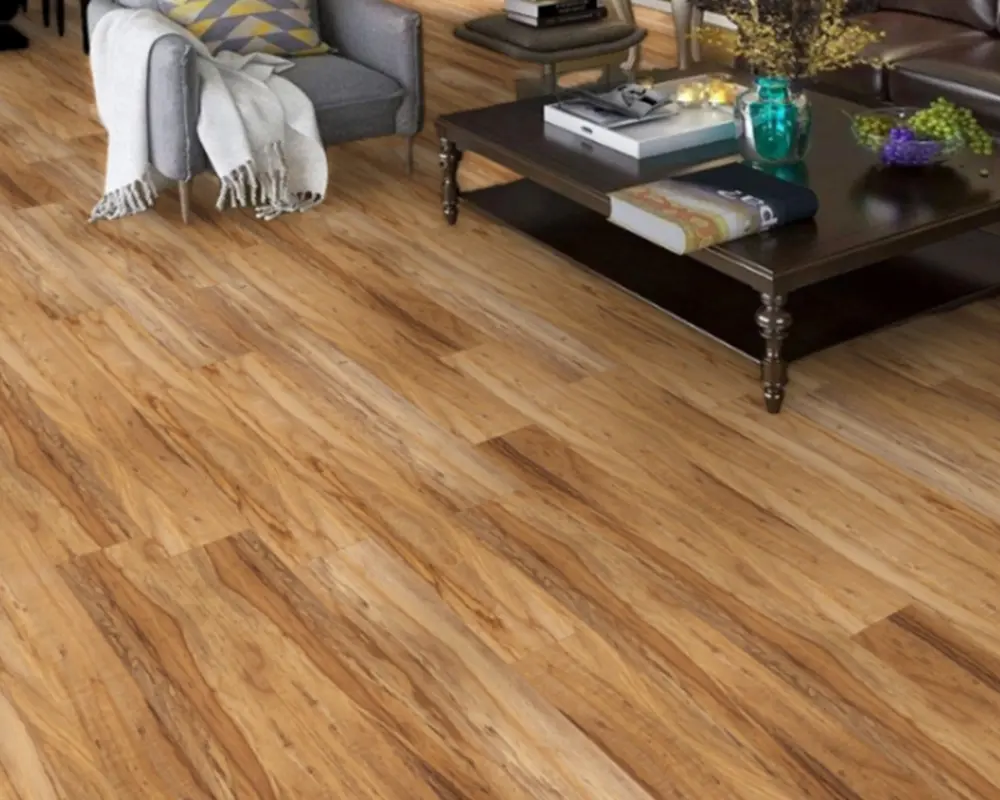 Mid-Level Laminate Living Room Flooring
This 280 sq. ft laminate flooring project included:
The project was quoted at $2,453.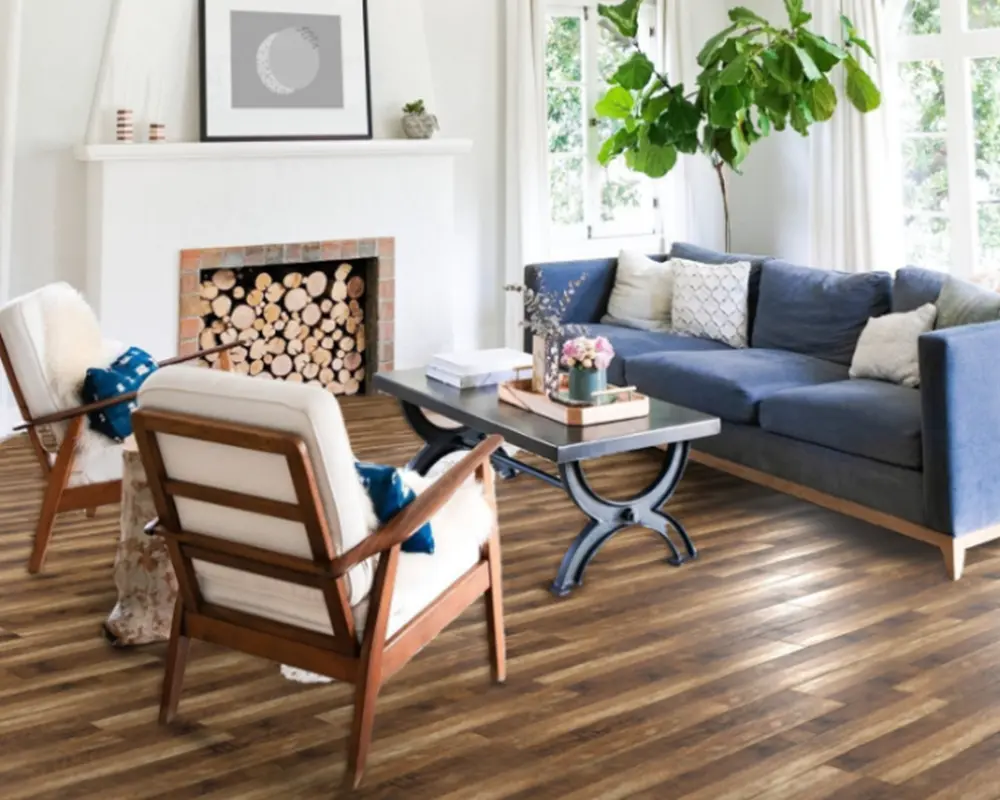 Premium Laminate Living Room Flooring
This 280 sq. ft laminate flooring project included:
The project was quoted at $3,920.
A Beautiful And Affordable Laminate Floor In 3 Easy Steps
Laminate floors come in different qualities, styles, and price points. We're here to guide you with an in-home consultation that helps you make the best decision based on your needs and budget.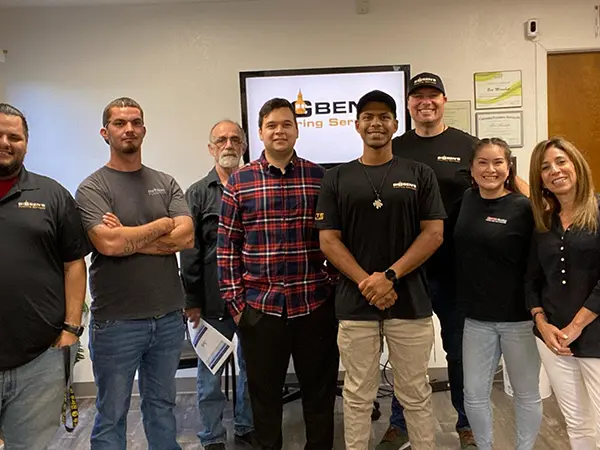 We help you define your vision for your floors.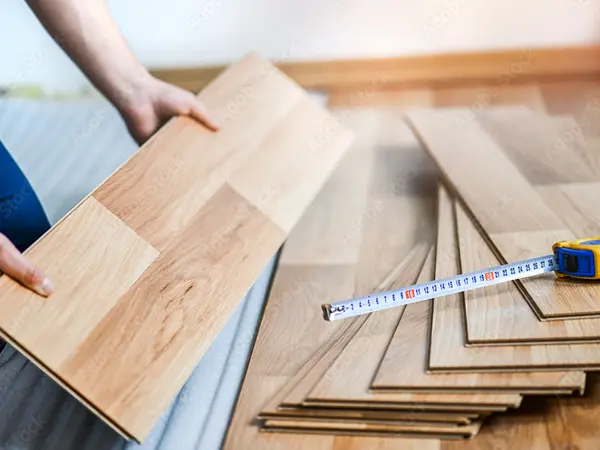 We bring your floors back to life with a professional refinish.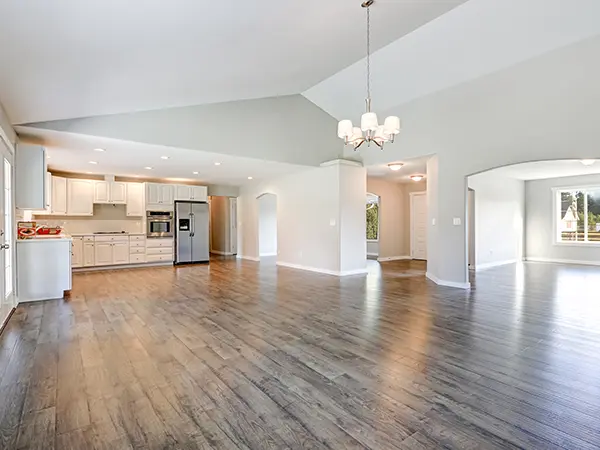 Enjoy floors that will make you smile with every step.
We are proud that our dedication and efforts have been recognized along the way.
A 5-Star Experience You'll Love
Friendly, personable, and affordable. Big Ben's Flooring is the place to contact and buy for your flooring needs.
I love Big Bens Flooring! They came and did an estimate at our house after our bathroom flooded to replace the tile and hallway carpet. We got several estimates and Big Bebs were the only ones on time.
They were slightly less too than the other company!
After the job was finished everything looked great and the installers were friendly and professional.
I highly recommend them and they earned all 5 stars for sure!!
Excellent service! Big Ben's Flooring is your one stop shop from selection all the way to installation. I'm more than happy with our new flooring throughout my home 🙂
Enjoy Each Step You Take On Your New Laminate Floor
A 5-Star Flooring Service From Start To Finish
With KHB Flooring, new floors are within reach in a matter of days.
When you choose to work with us, You Can expect:
Get the look of hardwood floors for less with laminate flooring
We guarantee a 5-star experience that will leave you delighted.