Hardwood Floor Installation
The best hardwood floor for your home in Modesto, Turlock, Tracy, and More of Central-Valley & Tri-Valley, California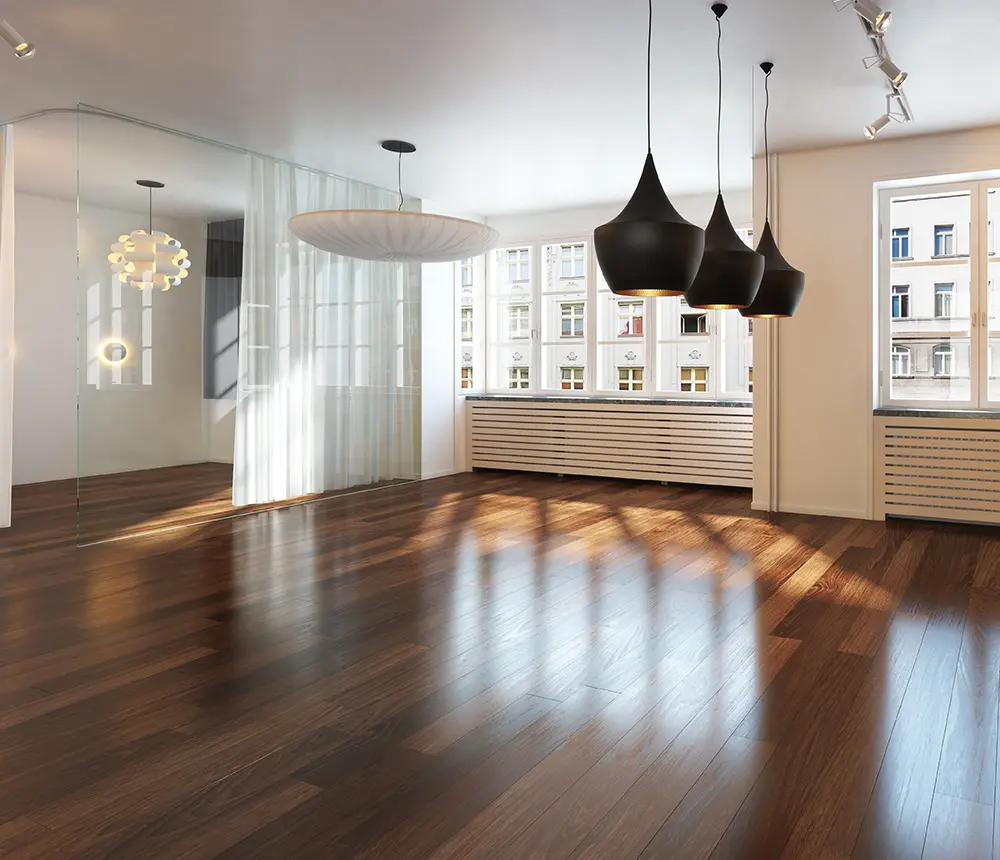 Scroll down to discover hardwood flooring options, process, and pricing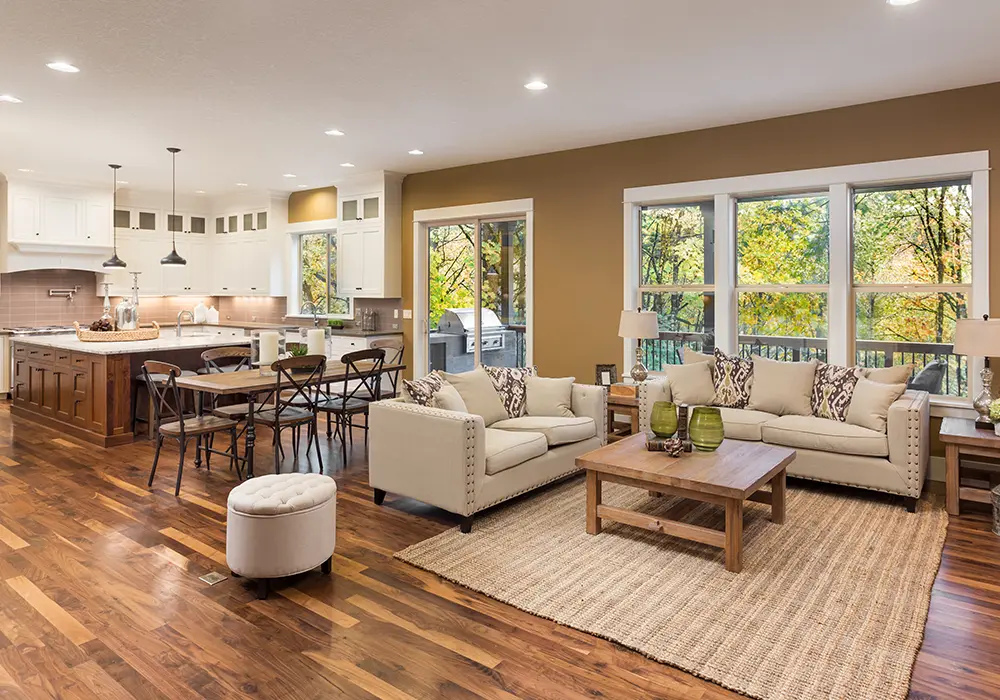 The Timeless Beauty Of Real Wood Floors
Real hardwood floors are a timeless classic that add warmth, beauty, and value to any home. The natural grain patterns and color variations in real hardwood create a unique and elegant look that cannot be replicated with any other flooring material.
From rich and dark to light and airy, there is a hardwood species to match any design preference.
While they may cost more upfront, with proper maintenance and care, your hardwood floors can last for decades and even centuries, making them a worthwhile investment.
This Is How Hardwood Floors Can Enrich Your Home
Stay In The Know With Your Hardwood Flooring Project
In our experience, we have determined that the best type of hardwood flooring is one with an aluminum oxide finish obtained from a trustworthy supplier (never buy overstock discounted hardwood). Buying from a reputable supplier ensures that you receive high-quality material that is backed by a warranty, which is not always the case with discounted overstock hardwood.
To professionally install hardwood floors in California, you're looking to spend from $4.99/sq. Ft. up to $25/sq. ft, depending on the installation complexity (inserts, herringbone, borders, medallions, etc) and product selection.
Hardwood flooring can last for several decades with proper care and maintenance, whereas laminate flooring has a shorter lifespan of around 10-25 years. This is because hardwood flooring is made of real wood and can be refinished multiple times to restore its original beauty and durability, while laminate flooring is made of synthetic materials that cannot be sanded or refinished.
Engineered prefinished hardwood flooring is the most popular flooring option in 2023 due to its price point. In terms of colors, gray tones, whitewashes, and light brown tones are the most popular.
Yes, our installation warranty on hardwood floors is 3 years. Product warranties on the wood floor can go from 25 years to lifetime warranty, depending on the manufacturer.
Hardwood flooring installation averages 10 to 20 square feet per hour.
A Pricing Guideline For Your Hardwood Floor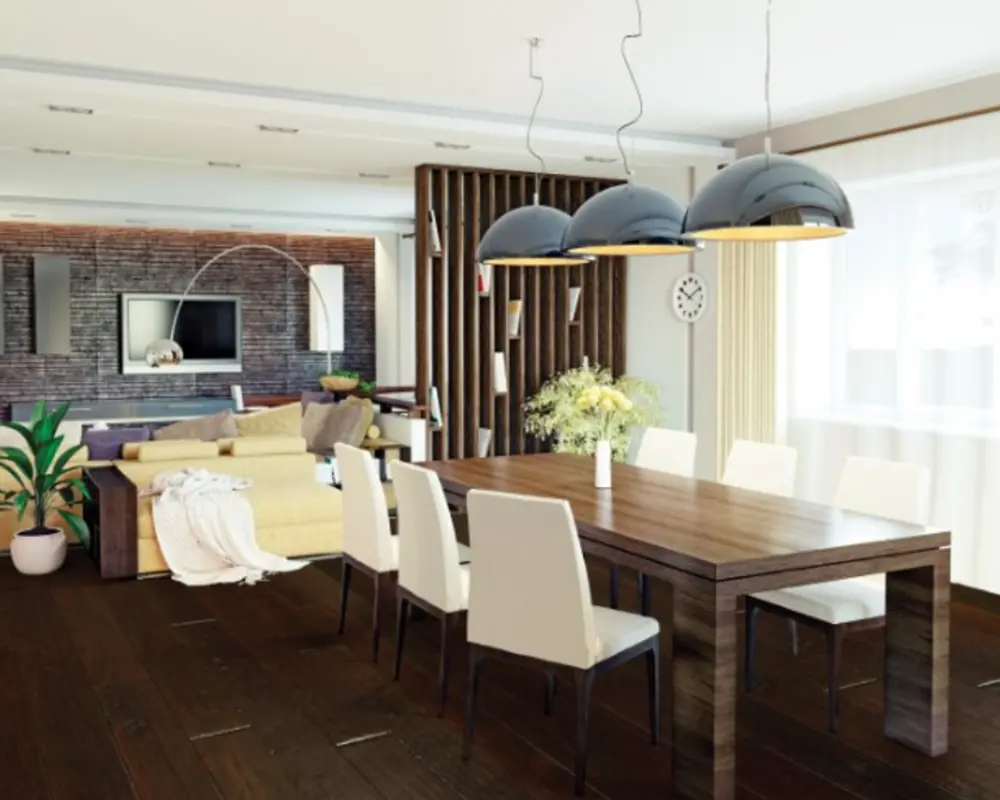 Entry-Level Hardwood Floor In Living Room
This 280 sq. ft. living room hardwood floor included:
The project was quoted at $$4,270, where the glue-down installation alone was $1,397.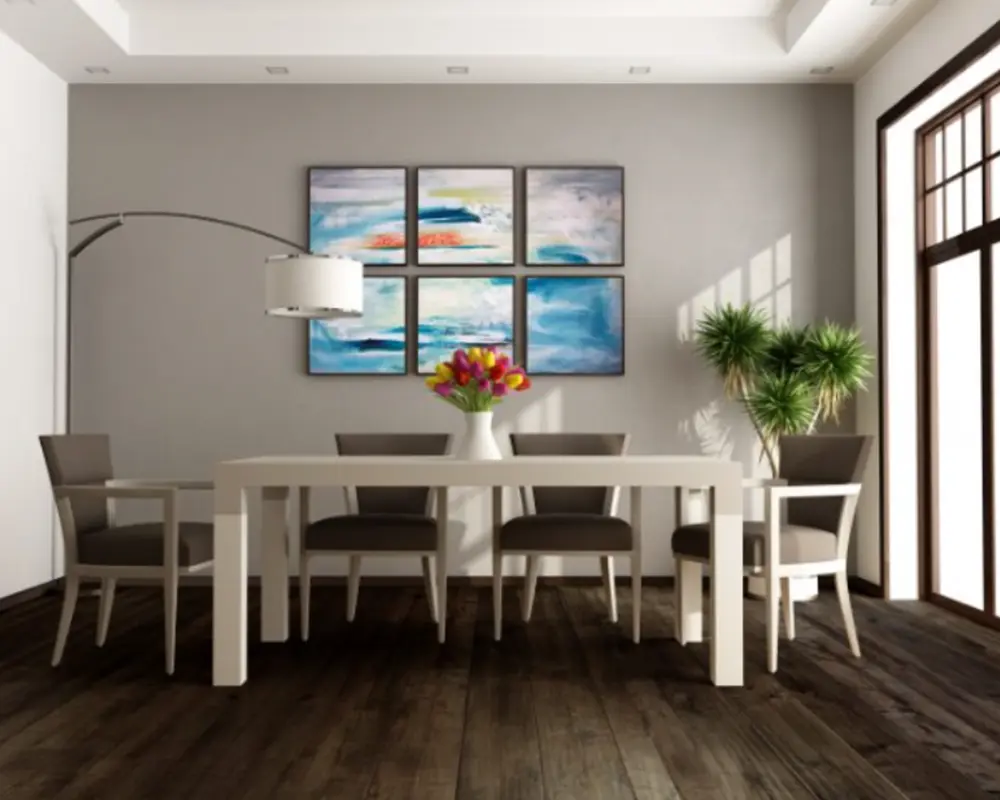 Engineered Upgraded Hardwood Floor In Living Room
This 280 sq. ft. living room hardwood floor included:
The project was quoted at $$5,880, where the engineered upgraded hardwood supply was $1,957.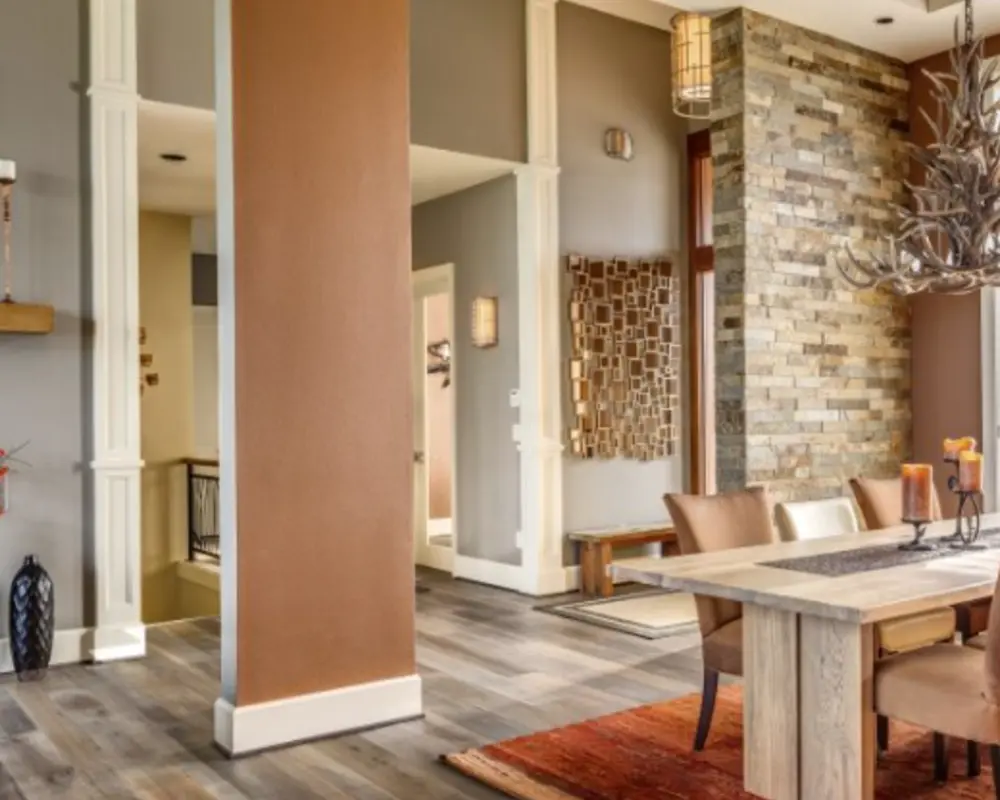 Upgraded Top Tier Premium Engineered Hardwood In Living Room
This 280 sq. ft. living room hardwood floor included:
The project was quoted at $10,208, where the premium custom engineered hardwood material alone was $2,797
Your New Hardwood Floor In 3 Easy Steps
Not all hardwood floors are created equal. Our in-home consultation makes it easy for you to find the hardwood floor that perfectly meets your needs and falls within your budget.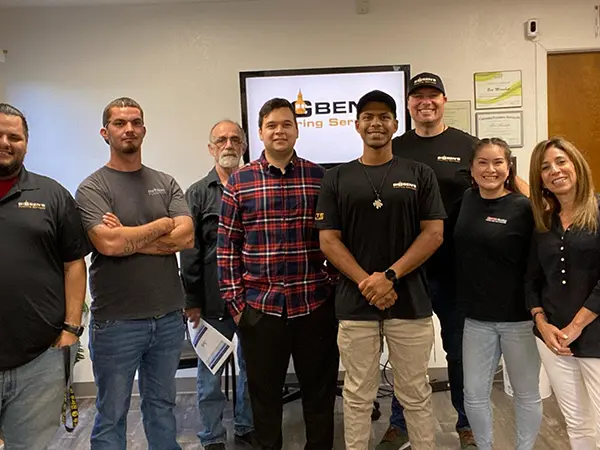 We help you define your vision for your home.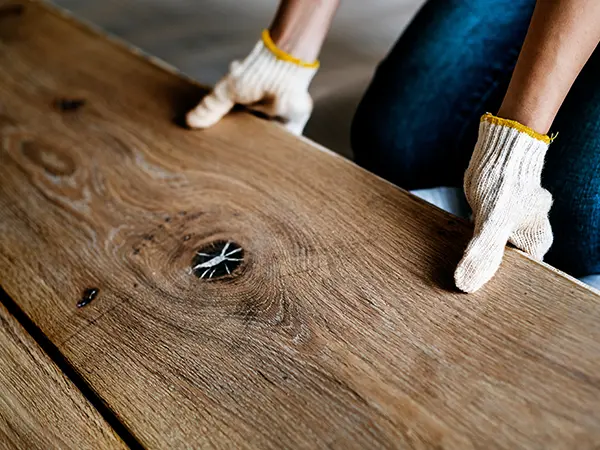 We bring your vision to life with a professional installation.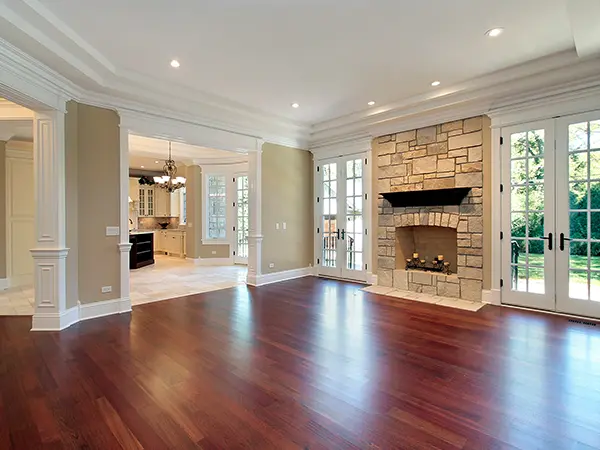 Enjoy floors that will make you smile with every step.
We are proud that our dedication and efforts have been recognized along the way
A 5-Star Experience You'll Love
Big Ben's is top notch! They use very high quality products, at affordable prices. If you are looking to replace flooring or carpet, you can't go wrong using Big Ben's! 👍
I love Big Bens Flooring! They came and did an estimate at our house after our bathroom flooded to replace the tile and hallway carpet. We got several estimates and Big Bebs were the only ones on time.
They were slightly less too than the other company!
After the job was finished everything looked great and the installers were friendly and professional.
I highly recommend them and they earned all 5 stars for sure!!
Patient with this little old couple, highly efficient, professional, and friendly. Great work! Love our floor! Hoping to get more of our floors done.
Expect the best for your hardwood floors
Start Loving Every Step On Your New Hardwood Floors
With KHB Flooring, you're all set for a hassle-free journey.
When you choose to work with us, You can expect:
Enjoy beautiful floors that will see your children and grandchildren grow
We guarantee a 5-star experience that will leave you delighted.