Floor Replacement In Modesto, Turlock, Tracy, And More Of CA
We breathe life into old floors for a more beautiful home.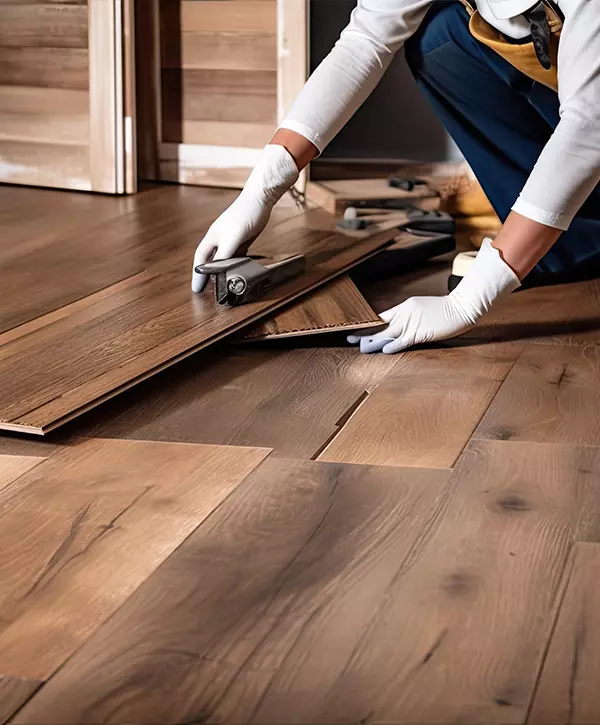 Imagine stepping into your entryway, greeted by the warmth of rich hardwood flooring that sets the perfect tone for your interior décor. Picture your kitchen adorned with waterproof laminate flooring, effortlessly combining style and practicality to withstand the busiest of days.
Envision your living room boasting luxury vinyl plank flooring that mimics the luxurious look of real wood, all while being incredibly durable and easy to maintain.
At KHB Flooring, we specialize in hardwood floor installation and floor replacement services that breathe life into your living spaces and elevate the beauty of your home to new heights.
Choose KHB Flooring for floor replacement services that offer:
Choose KHB Flooring for the ultimate choice in parquet floor refinishing in Modesto and beyond, offering unmatched expertise and exceptional results throughout California.
Signs It's Time For Floor Replacement
When it comes to your home's flooring, wear and tear are inevitable. Over time, even the sturdiest of floors can start showing signs of aging, and that's where our floor replacement service comes to the rescue! If you're unsure whether it's time to replace your old flooring, keep an eye out for these telltale signs:
1. Worn-Out Appearance That Won't Bounce Back
Has your once gleaming hardwood floor lost its luster, or does your carpet look matted and lifeless despite all your efforts to revive it? If your flooring has been through countless refinishing or cleaning attempts, but the charm is nowhere to be found, it's time to seriously consider a floor replacement. We'll help you choose a new floor that not only brings back that fresh, inviting look but also stands up to your daily hustle and bustle.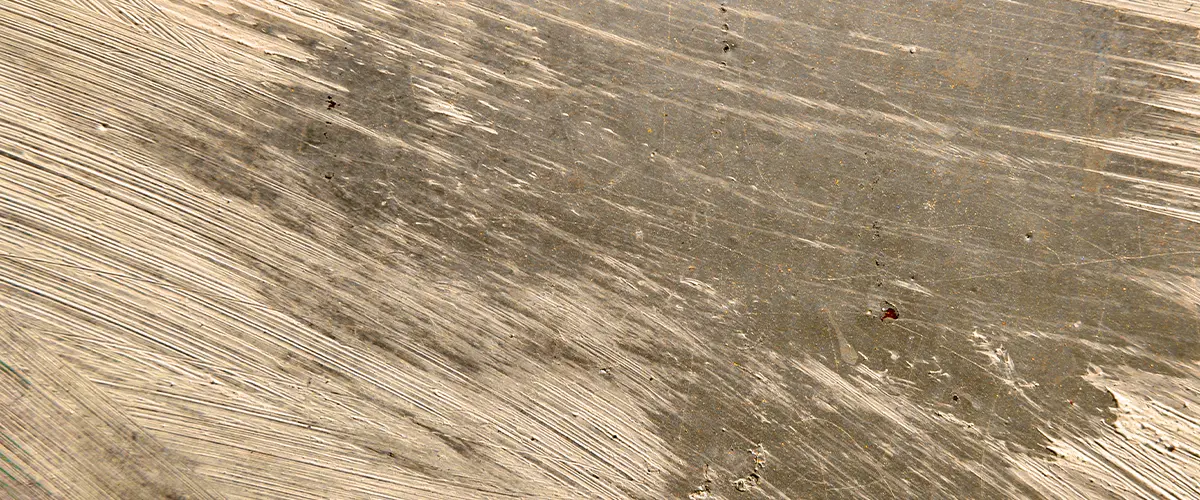 2. Persistent Damage and Structural Issues
Do you find yourself stumbling over uneven boards or tripping on loose tiles? Safety is a top priority, and damaged flooring can pose a risk to you and your family. If you notice extensive structural issues, such as rotting wood, water damage, or cracked tiles. Our floor replacement service will enhance the aesthetics and ensure your new flooring provides a sturdy and safe foundation for your home.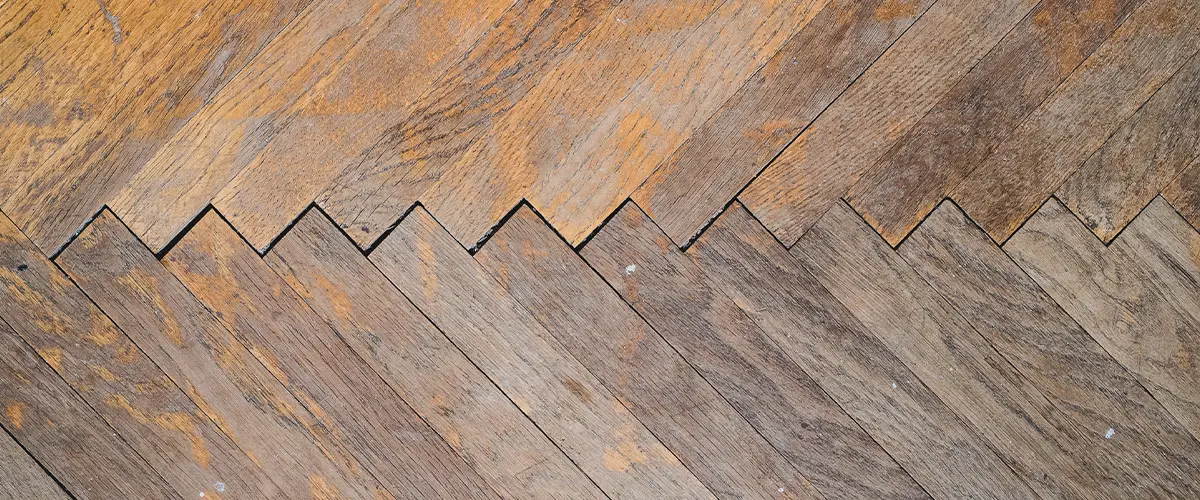 3. Outdated Style and Design
Trends change, and so do personal preferences. If your current flooring looks like a relic from a bygone era or doesn't align with your interior design vision, it's time for an upgrade. Our wide range of flooring options, including elegant hardwood, modern luxury vinyl, and versatile laminate, will cater to your unique taste and bring a fresh, contemporary vibe to your home.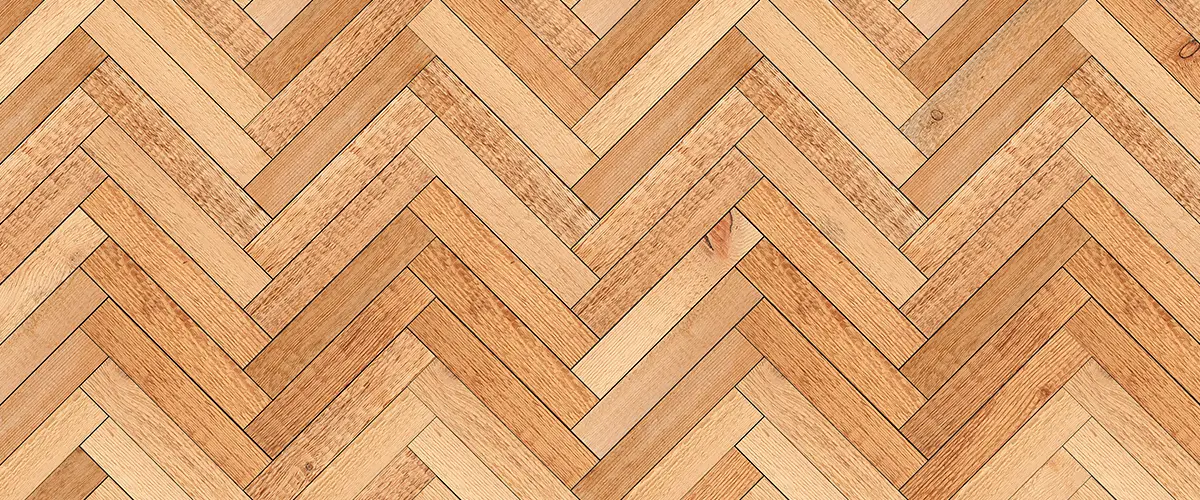 4. Excessive Maintenance and Costly Repairs
Are you constantly shelling out money for frequent repairs and maintenance, only to see your flooring problems resurface? This recurring expense can quickly add up, and investing in a floor replacement is often more cost-effective. With our expert installation and high-quality materials, you can bid farewell to constant repairs and enjoy long-term durability and peace of mind.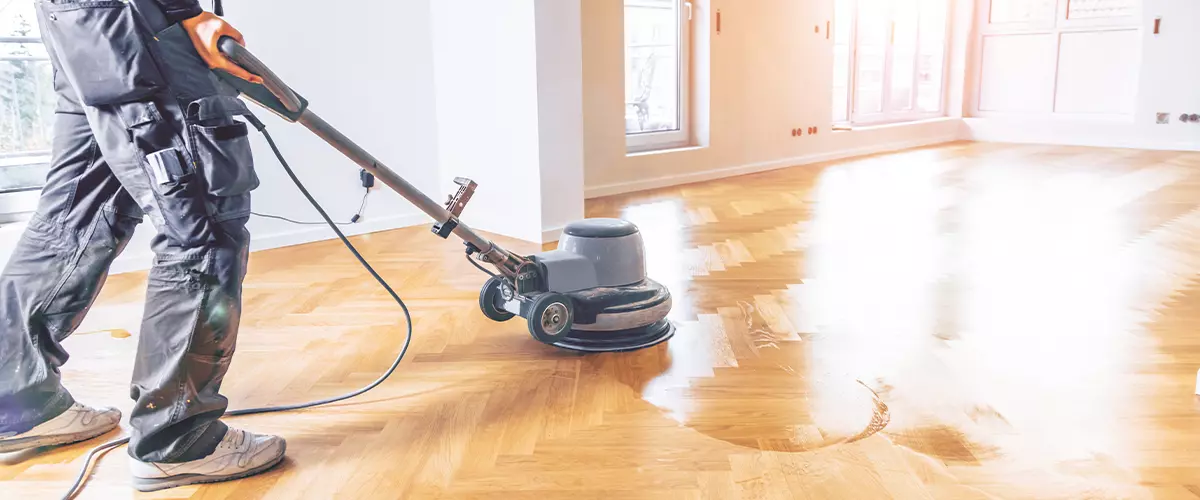 5. Allergies and Health Concerns
Old carpets can be a breeding ground for allergens, dust mites, and other irritants that impact indoor air quality and aggravate allergies or respiratory issues. If you or your family members suffer from unexplained allergies or respiratory problems, replacing your carpet with hypoallergenic options like vinyl or laminate might be a game-changer.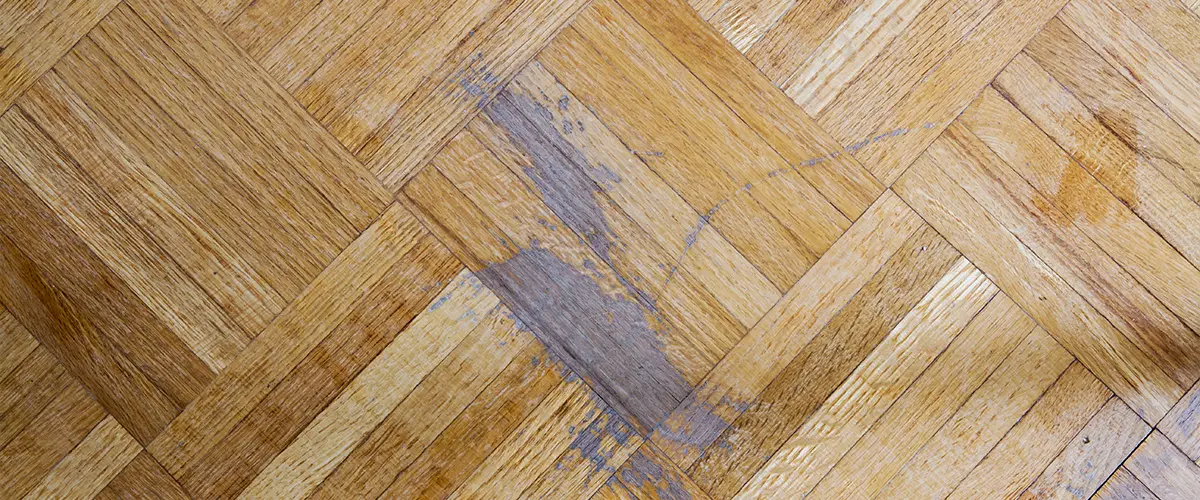 At KHB Flooring, we're here to provide you with top-notch floor installation services that breathe new life into your home and transform it into the comfortable and stylish sanctuary you deserve.
The KHB Flooring Experience, As Told By Our Customers
Read the stories of real homeowners across California who worked with KHB Flooring.
What a great experience I had with Big Ben's flooring. We replaced all our carpet with new hard floors and the results are fantastic.
Ben and Raechel are delight to work with. They didn't have a problem coming out to multiple locations on more than one occasion and worked with me to ensure I was getting exactly what I wanted.
The installers; CJ, David and Nate were are very professional and worked efficiently, hearing any concerns I had and addressing them accordingly. Cannot recommend this company enough.
Will definitely be working with them again on future projects!
Had to get my kitchen remodeled before a big party and was on a time crunch.
KHB got the job done and I loved the outcome! They did great work and got it done a week before they predicted! They also checked in a lot with me making sure everything was going good!
Ryan Kelly and Bobby Runyan who I do believe are the owners were very helpful and made sure their guys were on the job.
They were great to work with and very understanding.
Types Of Flooring Replacement We Provide
At KHB Flooring, we take great pride in offering a wide range of flooring replacement options that cater to your unique preferences and lifestyle. Our expert team is well-versed in handling various flooring materials, ensuring a seamless and hassle-free installation process. Here are the top flooring options we provide for replacement:
Timeless and elegant, hardwood floors add a touch of sophistication to any home. If your existing hardwood floors have lost their charm due to scratches, dents, or fading, it's time for an upgrade.
Our hardwood floor replacement service offers a plethora of wood species, stains, and finishes to choose from, allowing you to revitalize your space with a floor that complements your interior style.
Whether you prefer the classic beauty of oak or the warm tones of cherry, we have the perfect hardwood flooring solution for you.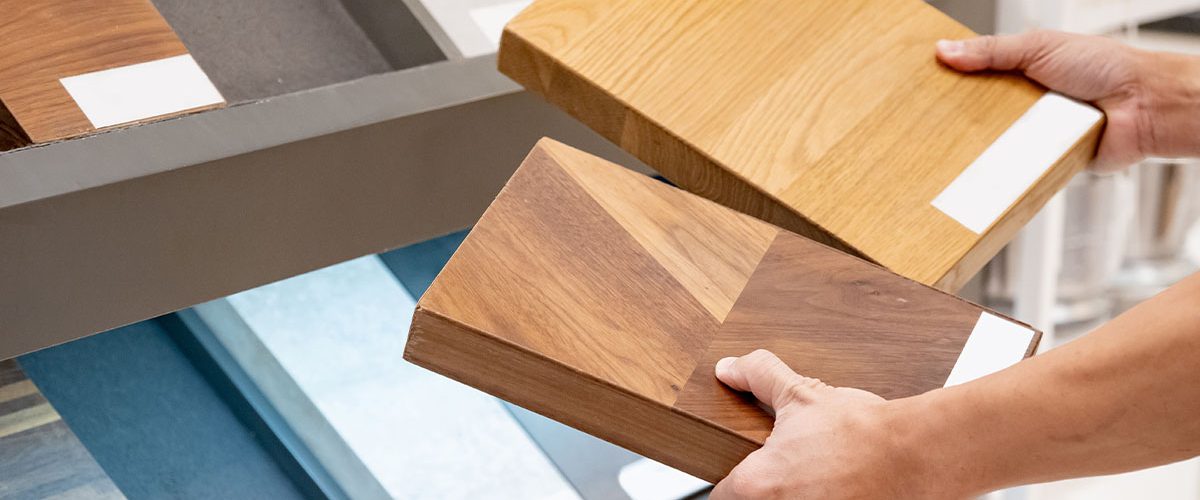 2. Luxury Vinyl Plank Flooring
Luxury Vinyl Plank (LVP) flooring has become a favorite among homeowners for its remarkable durability and stunning resemblance to real hardwood.
If you're looking for a cost-effective alternative to hardwood floor replacement, LVP is an excellent choice. LVP is highly resistant to moisture, scratches, and stains, making it ideal for high-traffic areas and households with pets and kids.
With our extensive selection of LVP designs and textures, you can achieve the look of hardwood or stone without compromising on performance.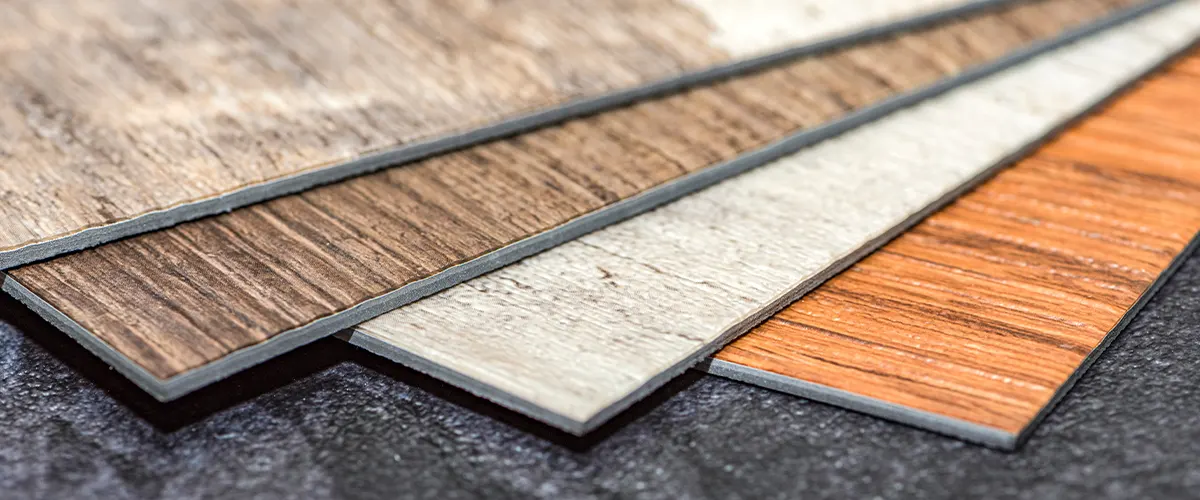 Vinyl flooring has evolved over the years and earned its reputation as a resilient and budget-friendly option. If your current vinyl floors are showing signs of wear or outdated designs, our vinyl flooring replacement service can breathe new life into your space.
Vinyl flooring comes in a wide array of patterns and colors, including designs that mimic natural materials like wood and stone. Our team will assist you in selecting the perfect vinyl flooring to match your decor and lifestyle, ensuring a seamless installation that lasts for years to come.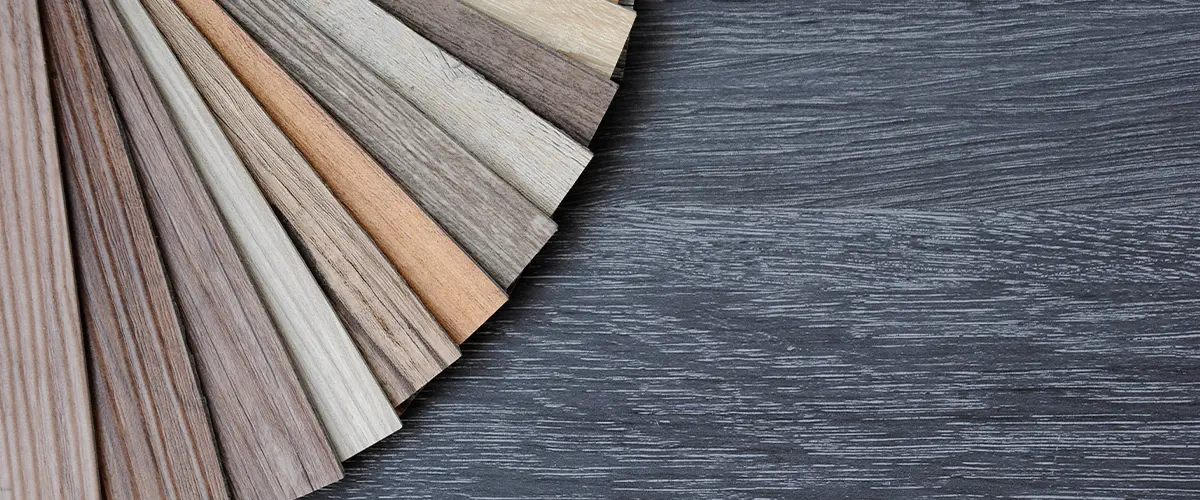 If you love the look of hardwood but seek a more economical choice, laminate flooring is an excellent solution for your floor replacement needs. Laminate is designed to withstand daily wear and tear, making it an ideal option for active households.
Our laminate flooring replacement service offers a diverse selection of styles, including realistic wood and tile visuals. The installation process is efficient and straightforward, allowing you to enjoy your new laminate floors in no time.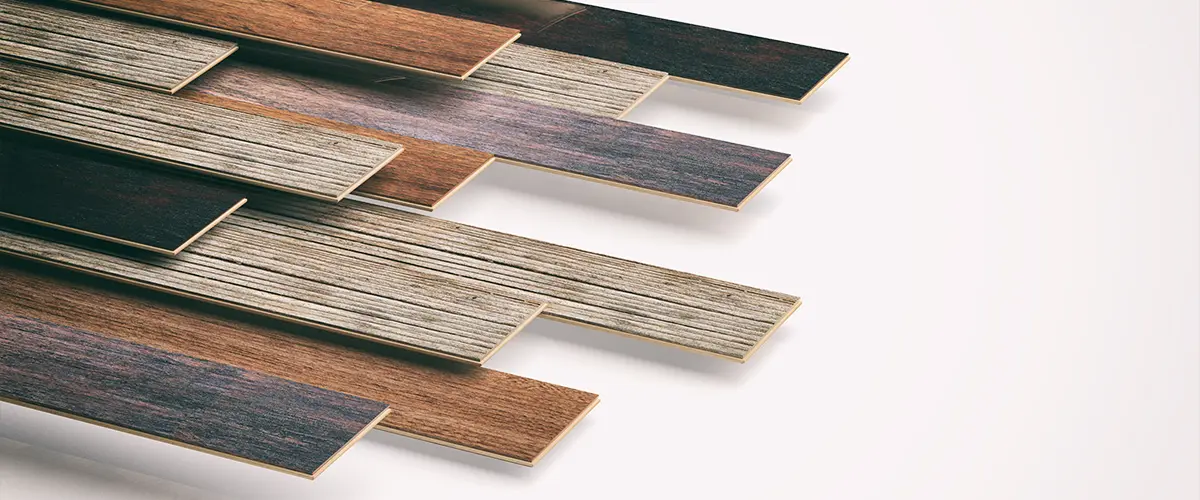 Don't wait any longer to upgrade your home's flooring – contact us today for a consultation, and let's get started on transforming your living spaces into a haven of beauty and functionality!
Our Floor Replacement Process
At KHB Flooring, we strive to make the floor replacement process as smooth and stress-free as possible for our valued customers. While the specific steps may vary depending on the type of flooring you choose, here's a general outline of our floor replacement process:
Step 1: Initial Consultation
The journey begins with a personalized consultation with our flooring experts. We'll discuss your preferences, lifestyle, and budget, as well as assess the condition of your current flooring. This allows us to recommend suitable replacement options tailored to your needs.
Step 2: Selecting the Perfect Flooring
With a wide selection of flooring materials available, our team will guide you through the various options, explaining the benefits and features of each. Whether you're leaning towards classic hardwood, versatile LVP, resilient vinyl, or budget-friendly laminate, we'll help you make an informed decision that aligns with your style and requirements.
Step 3: Professional Measurement
Accurate measurements are essential to ensure a precise and efficient floor replacement. Our skilled technicians will carefully measure your space to determine the exact amount of flooring needed, minimizing waste and optimizing the installation process.
Step 4: Preparing the Area
Before installation, we'll prepare the area by removing any existing flooring, furniture, or obstacles. This step ensures a clean slate for the new flooring installation and helps us maintain a clutter-free and safe work environment.
Step 5: Expert Installation
Our highly experienced installation team will handle the floor replacement with precision and skill. Whether it's hardwood, LVP, vinyl, or laminate, rest assured that your new floors will be installed according to industry best practices and manufacturer guidelines. Our goal is to achieve a flawless and long-lasting result that enhances the beauty and functionality of your home.
Step 6: Final Inspection and Cleanup
Once the installation is complete, we conduct a thorough inspection to ensure everything meets our stringent quality standards. Any necessary adjustments or finishing touches are made at this stage. Afterward, we'll clean up the work area, leaving your home in pristine condition for you to enjoy your brand-new floors.
Ready to upgrade your floors? Contact us today to schedule your consultation and take the first step towards transforming your home with our premium floor replacement services.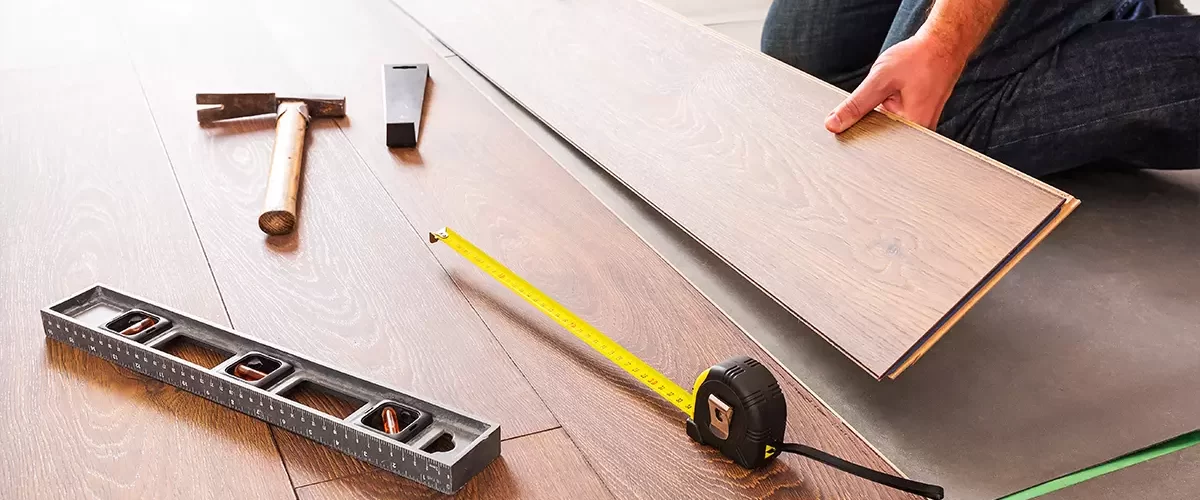 Contact Your Local Flooring Contractor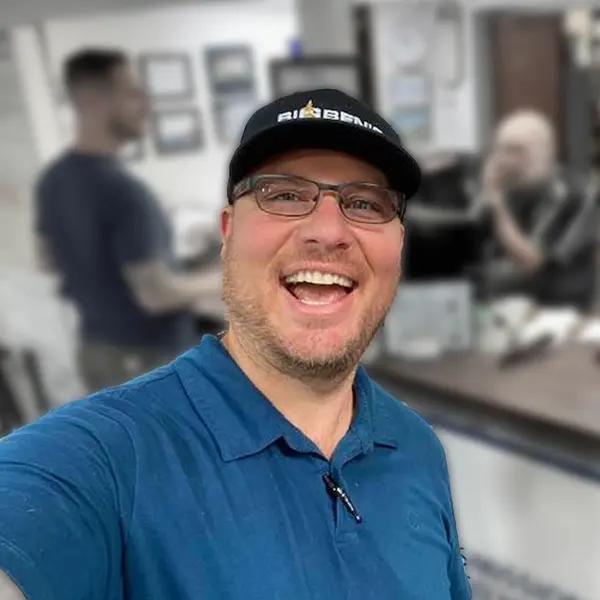 Our experienced team of flooring contractors is here to assist you every step of the way. From selecting the right flooring type to ensuring a flawless floor installation, we're committed to delivering top-notch services that leave you with beautiful, durable, and functional new floors for your home.
If you have any more questions or are ready to start your floor replacement project, contact us today for a personalized consultation!