Custom flooring in Modesto, Turlock, Tracy, and more of CA
High-quality custom flooring materials and installation in Modesto, Turlock, Tracy, and more of CA.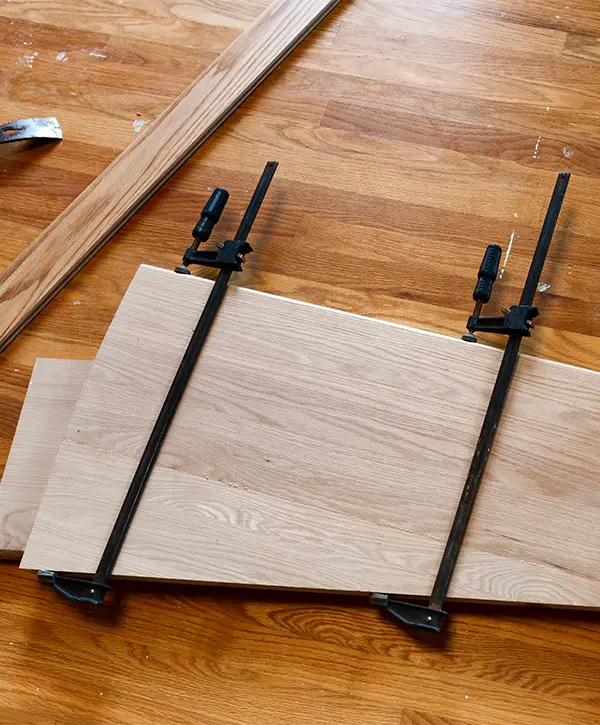 From hardwood, vinyl, and laminate to tile – we're about to help satisfy your interior design goals. 
From expert advice on which materials are right for you to professional installation services, our KHB Flooring specialists are dedicated to ensuring California's residents have the best floors in their homes!
If you're interested in getting custom flooring for your home and create a unique mood, tailored to your lifestyle, this is it! 
Best Materials For Custom Floors
The most popular custom flooring material options include hardwood, vinyl, laminate, and tile.
Hardwood floors have been popular among homeowners for many years due to their classic and timeless appeal. Hardwood flooring typically comes in two main varieties – solid hardwoods or engineered hardwoods – with each type offering different advantages.
Solid hardwood is usually made of one piece (plank) of wood from top to bottom, making it great for durability and classic aesthetics. On the other hand, engineered wood is made of several pieces bonded together, making it stable and ideal for areas prone to moisture changes or shifting foundations.
Different types of woods can offer unique characteristics such as grain patterns or color variations that can fit into any style of home decorating scheme. Hardwood floors also come prefinished, meaning you might be able to skip sanding and sealing, depending on the manufacturer's recommendation.
In addition, they are easy to maintain over time during regular dust mopping and cleaning—resulting in less long-term costs than other flooring options like tile or carpet installation.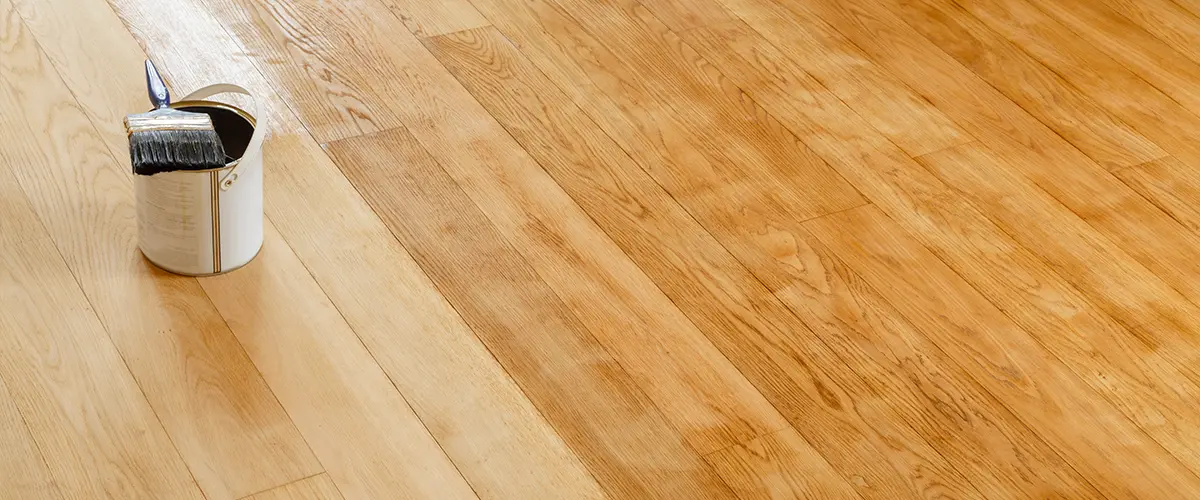 Vinyl flooring is one of the best materials available when it comes to custom floors. 
Known for its durability, affordability, and versatile styles, vinyl has been able to step out of its comfort zone and mimic looks like hardwood planks that are difficult to distinguish from their natural counterparts.
This makes vinyl a popular choice for those looking for the look of real hardwood without the maintenance or cost associated with it. 
Vinyl is also highly durable against incidental drops and spills, making it an ideal solution for families who want floors that can handle heavy foot traffic without showing signs of wear and tear quickly.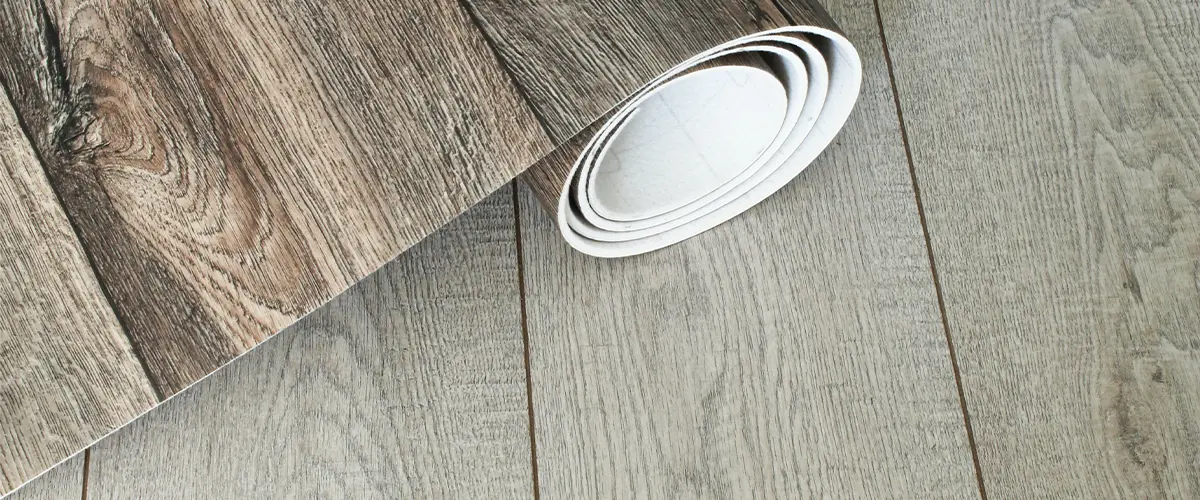 Laminate floor tiles offer an affordable alternative to materials like hardwood or stone, allowing you to achieve a high-end look without breaking the bank. They are generally less expensive to purchase and install than other flooring options.
These tiles are highly durable and designed to withstand heavy foot traffic, making them ideal for high-activity areas such as entryways, hallways, and living spaces. They resist scratches, dents, and stains, ensuring they maintain their appearance over time.
Laminate floor tiles come in various styles, colors, and patterns, allowing you to find the perfect fit for your home's aesthetic. Whether you prefer a classic wood look, a modern tile design, or a unique pattern, numerous options are available to suit your taste.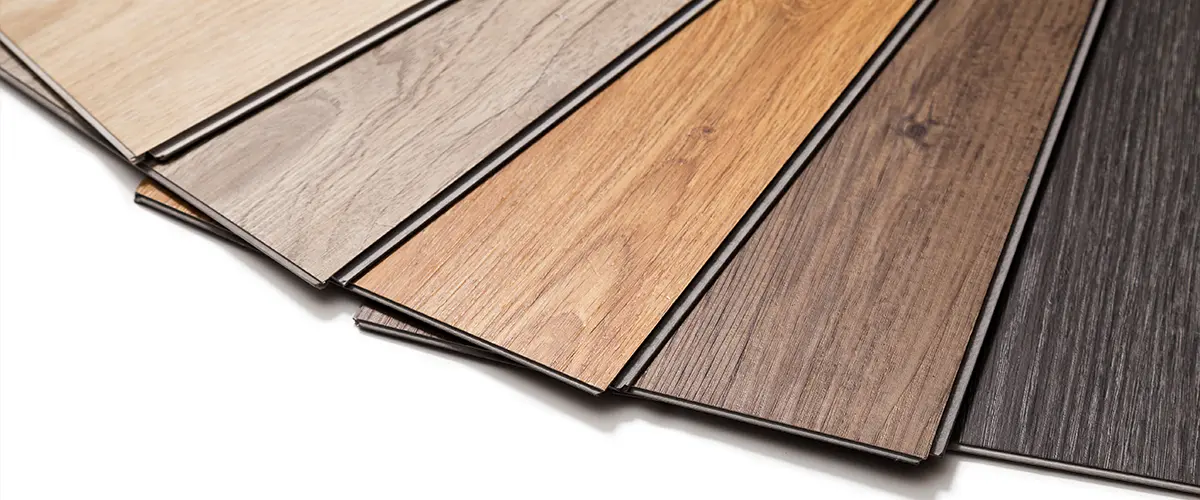 Thanks to its stylish, durable, and customizable properties, tile flooring is a common choice for many homes. Regarding tile flooring material, numerous options are available such as slate, stone, porcelain, or ceramic.
To create a unique look and feel within the home, utilizing tile flooring can involve further customization with cut and glaze of the chosen tiles, depending on your desired design.
Tile also has distinct advantages over other types of flooring like laminate or hardwood due its natural resistance against moisture- making it an ideal option for bathrooms and kitchens.
We help you choose the best flooring materials for your home, meant to fit your exact home lifestyle and tailored to your budget.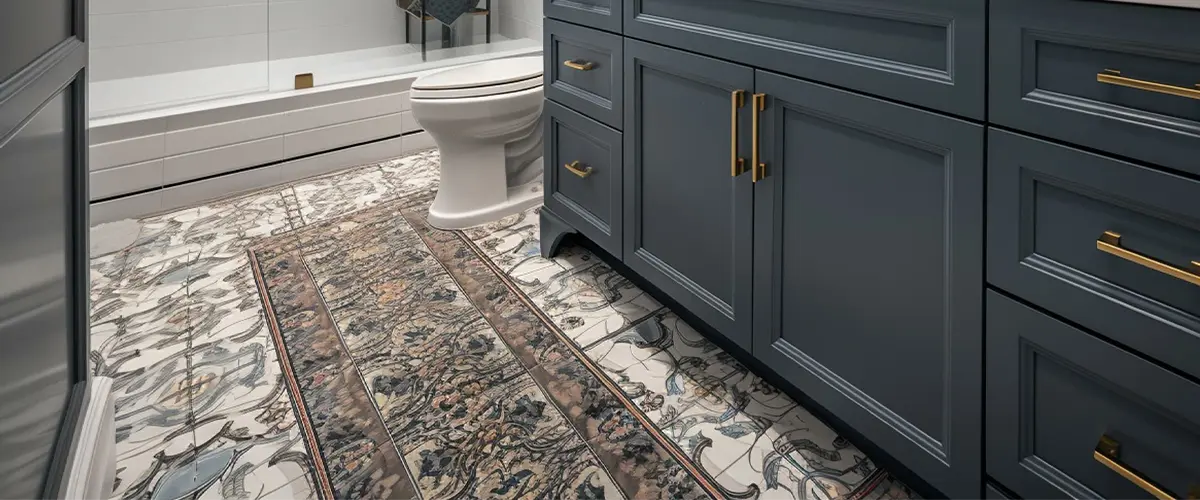 Why Homeowners Like You Love KHB Flooring
Our experience was very pleasant as well as a pleasant atmosphere. They (Ben and wife) showed us exactly what we wanted. We will soon be having measurements done. Can't wait for our next visit. His wife set us up for an appointment right away. Very nice experience.
They came and did an estimate at our house after our bathroom flooded to replace the tile and hallway carpet.
We got several estimates and Big Bens were the only ones on time.
They were slightly less too than the other company! After the job was finished everything looked great and the installers were friendly and professional.
I highly recommend them and they earned all 5 stars for sure!!
Why Choose Custom Flooring?
Custom flooring offers several benefits, such as a unique look and easy maintenance.
Custom flooring allows you to express your unique style and preferences, particularly when it comes to wood floors and luxury vinyl. 
You can select the specific type of wood or luxury vinyl material, choose the stain or finish, and even opt for intricate patterns or designs. This level of personalization ensures that your flooring perfectly complements your house and reflects your individual taste.
Custom flooring can transform a room and elevate the overall aesthetic appeal of your house. 
Whether you're looking to create a warm and inviting atmosphere with rich wood floors or achieve a sleek and modern look with luxury vinyl, the right custom flooring can significantly enhance the beauty and ambiance of your residential space.
When choosing custom flooring, you'll benefit from experienced installers' personalized service. 
These professionals will work closely with you to understand your vision, provide expert advice, and ensure that every aspect of the flooring installation is executed to your satisfaction. 
This tailored service guarantees a seamless and high-quality flooring experience.
Investing in custom flooring can boost the value of your house. 
High-quality wood floors or luxury vinyl are highly desirable features for homebuyers in California, as they add elegance and sophistication to residential properties. 
By choosing custom flooring, you're making a long-term investment that can potentially increase the resale value of your home.
Custom flooring can be tailored to suit the specific needs of each room in your house. 
Whether you're looking for hardwood floors for your living room, luxury vinyl for your kitchen and bathroom, or a combination of different flooring materials throughout your home, custom options provide the versatility to create the perfect flooring solution for every room.
When you opt for custom flooring, you can rely on a professional installer specializing in creating bespoke flooring solutions. 
Working with an experienced installer ensures that the installation process is carried out with precision and attention to detail, resulting in flawless results. 
They will have the expertise and knowledge to handle any challenges during the installation process, giving you peace of mind.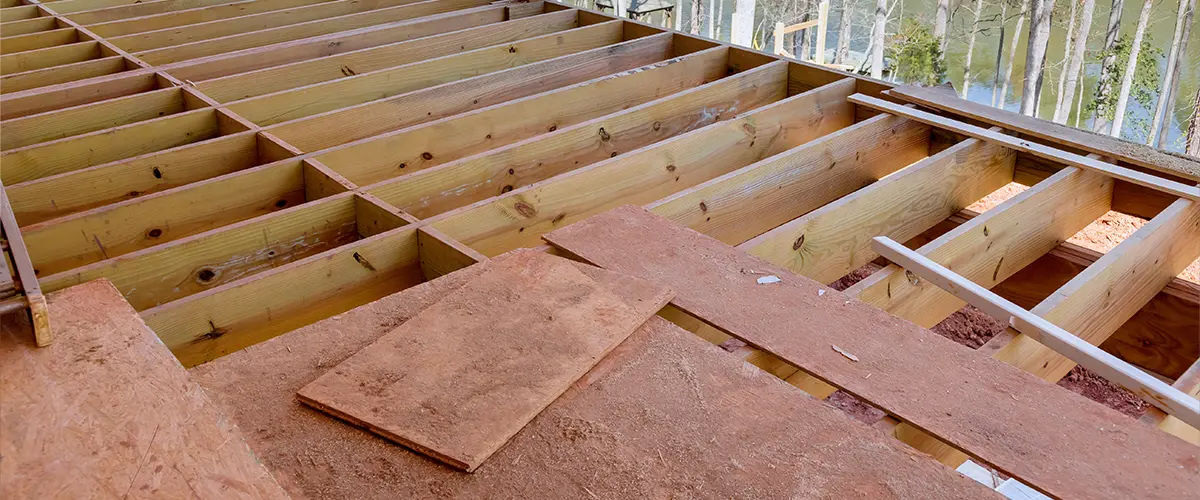 Get The Best Custom Flooring Company In Modesto
Considering a home renovation? Revamping your floors is an easy way to add style and warmth to any space. Look no further than the experts at KHB Flooring for top-notch custom flooring services.
We specialize in vinyl and hardwood floor installation projects, as well as refinishing existing floors if needed. Send us a message or contact us by phone to see what your floor needs and how we can best serve your home!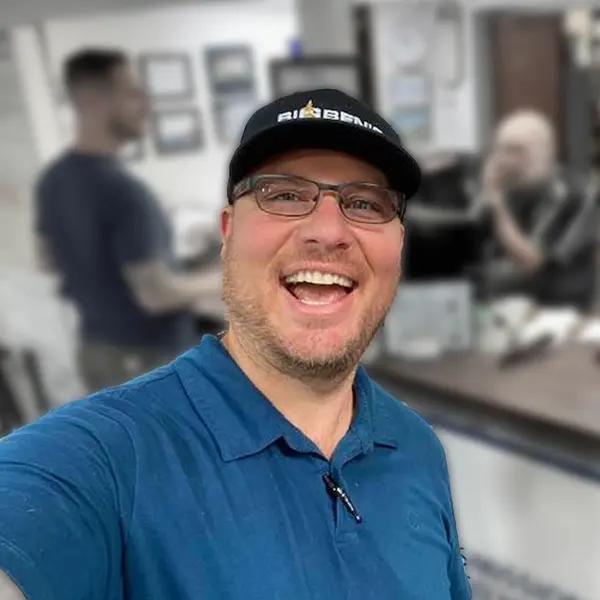 Don't miss out on the chance to transform your home with custom flooring. Get in touch with us now to discover the difference. You can even call us at (209) 487-9663.