Personalize Your Interiors while saving money with vinyl flooring in Modesto, Turlock, Tracy, and More of Central-Valley & Tri-Valley, California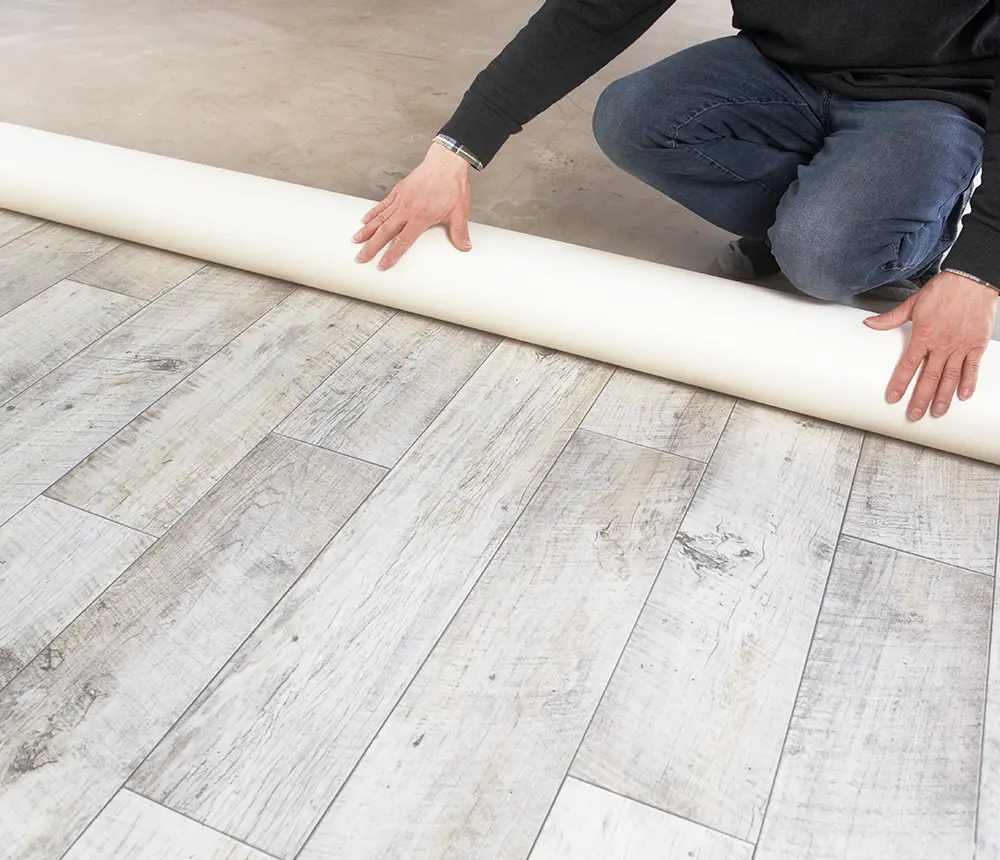 Scroll down to discover vinyl flooring options, process, and pricing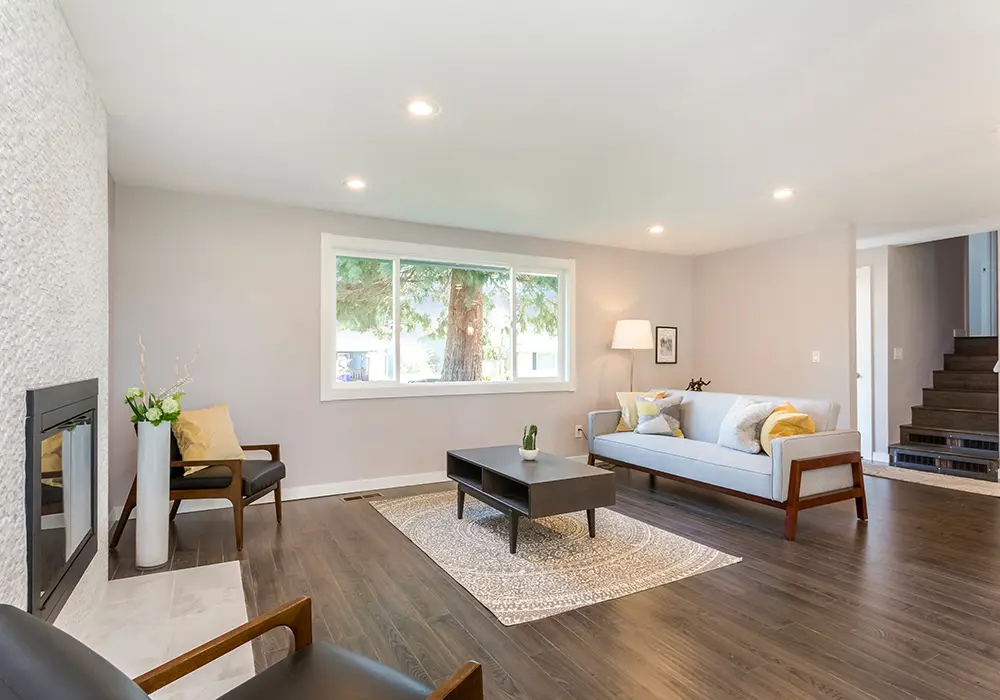 A Beautiful And Budget-Friendly Floor
Vinyl flooring is an excellent flooring option that brings some of the benefits of LVP, but with a smaller price tag. Easy to install, durable, and versatile in style, vinyl flooring can withstand heavy foot traffic, spills, and daily wear and tear.
Vinyl flooring can be used in any room, including high-traffic areas like entryways, kitchens, and bathrooms, as well as more low-traffic spaces like bedrooms and living rooms.
If you're looking for a reliable and stylish flooring option that won't break the bank, vinyl flooring is an excellent investment.
This Is How Vinyl Flooring Helps You Refresh Your Space
Stay In The Know With Your Vinyl Floor With These FAQs
The cost of vinyl floor installation can vary depending on factors such as the type of vinyl flooring, the size of the project, and the complexity of the installation. On average, you can expect to pay between $1.66 to $2.22 per square foot for vinyl floor installation.
While vinyl and LVP (Luxury Vinyl Plank) are both types of vinyl flooring, there are some key differences between the two. Vinyl is a sheet good that is typically glued directly to the subfloor, while LVP can be either glued or floated. LVP is more durable than traditional vinyl, and is often designed to mimic the look of hardwood or tile.
Vinyl flooring can tear, discolor, and come apart from the glue, especially in high-traffic areas. It is not as durable as LVP and is not recommended for areas where longevity is a concern. Additionally, some people may prefer the look and feel of natural materials such as hardwood or stone, which vinyl cannot replicate.
Yes, we offer a one-year labor warranty for all vinyl floor installations. The warranty on materials varies by manufacturer, with warranties ranging from five years to fifty years depending on the selected material.
The time it takes to install a vinyl floor can vary depending on the size of the project and the complexity of the installation. Typically, a two-bathroom and kitchen project will take around two days.
At KHB Flooring, we have trusted and trained in-house installers. Depending on the size and scope of your project, you may have between one to three installers on site.
A Pricing Guideline For Your Vinyl Floor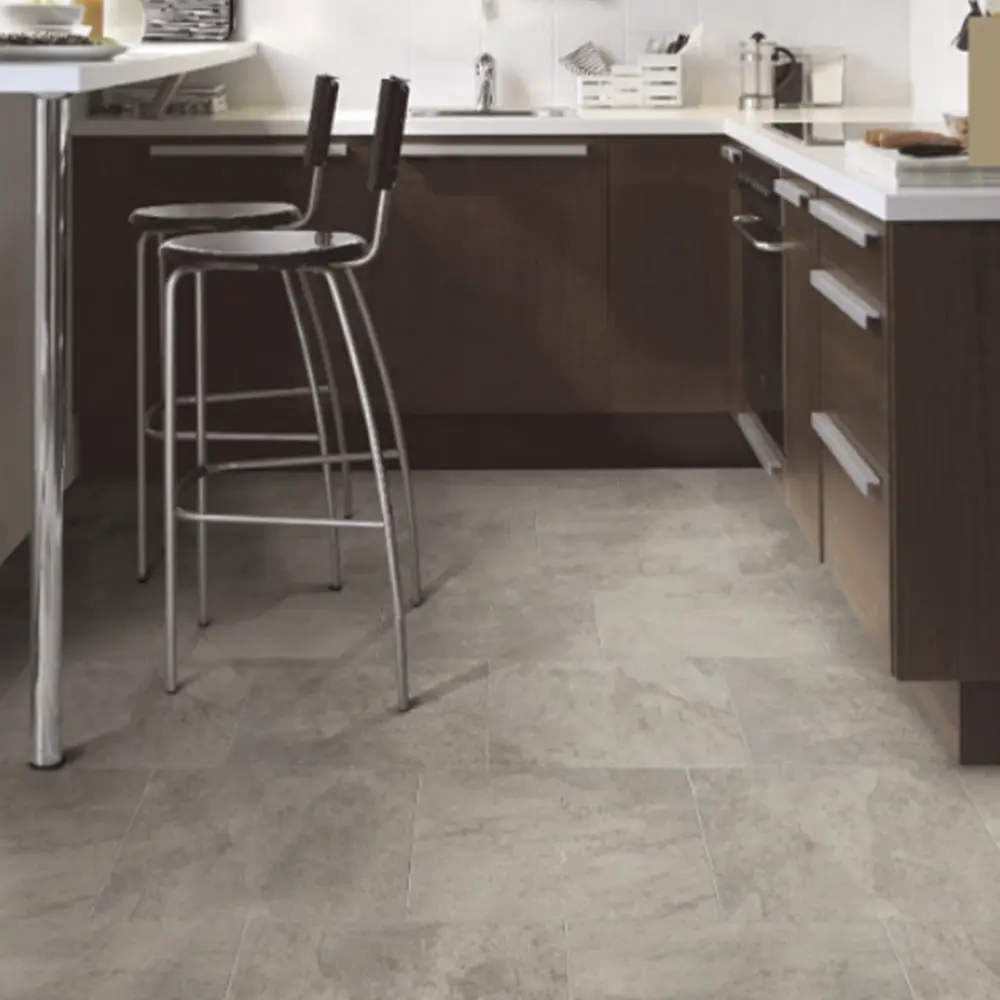 Entry-Level Vinyl Kitchen Flooring
This 120 sq. ft. kitchen vinyl flooring included:
The project was quoted at $1,136.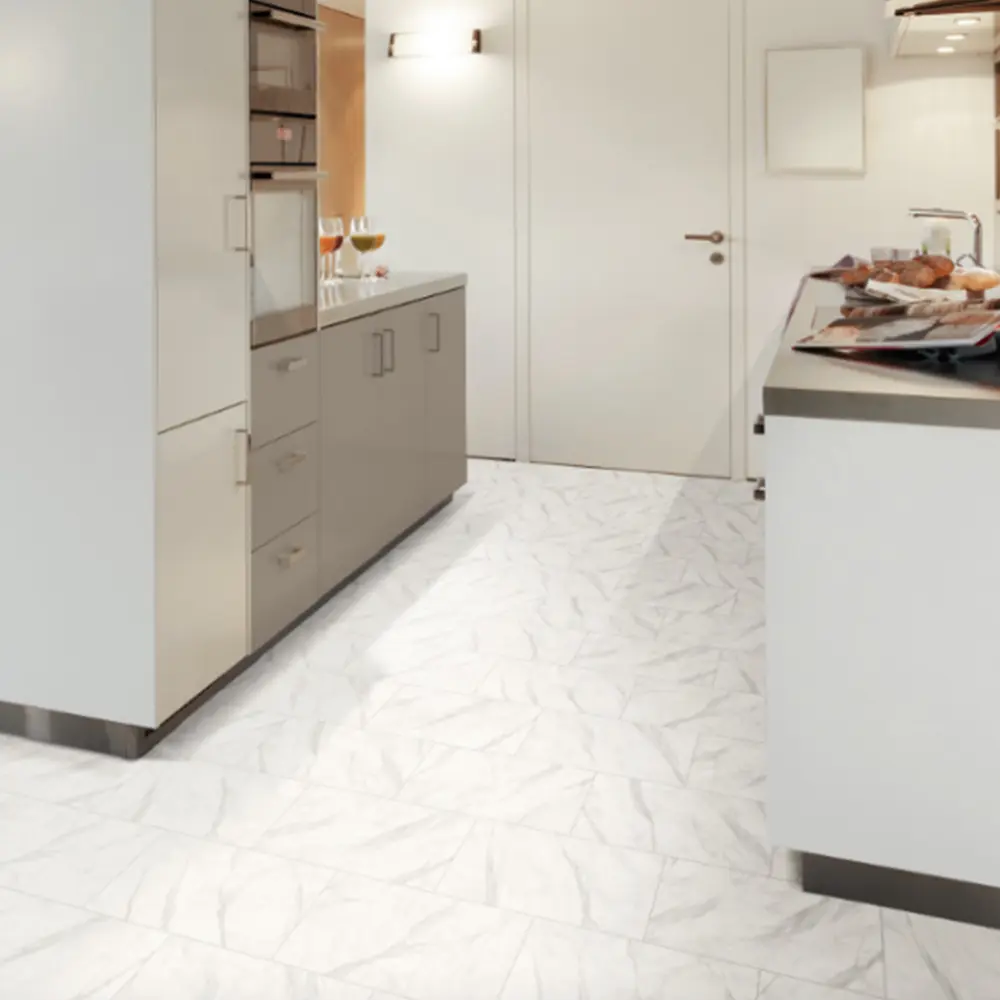 Average Vinyl Kitchen Flooring
This 120 sq. ft. kitchen vinyl flooring included:
The project was quoted at $1,567.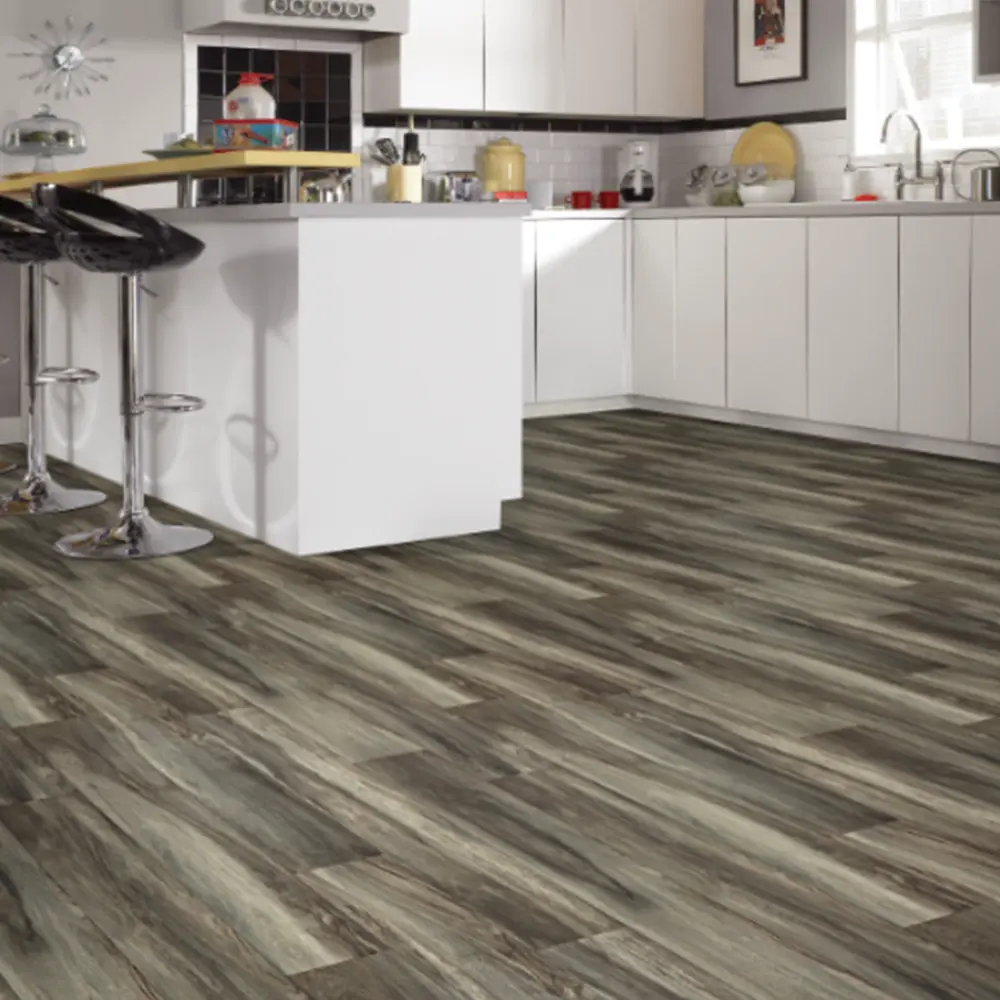 Premium Vinyl Kitchen Flooring
This 120 sq. ft. kitchen vinyl flooring included:
The project was quoted at $1,980.
A Quick And Easy Process For Your New Vinyl Floor
With KHB Flooring, you can enjoy a hassle-free process from start to finish. Our service includes a consultation in the comfort of your home and digital measurements to ensure accurate quantity ordering and flawless installation.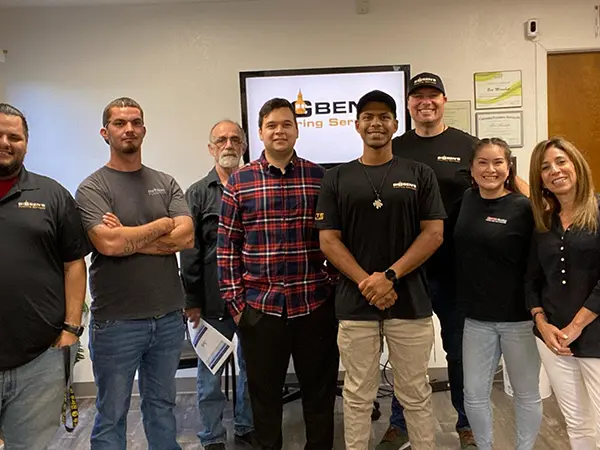 We help you define your vision for your floors.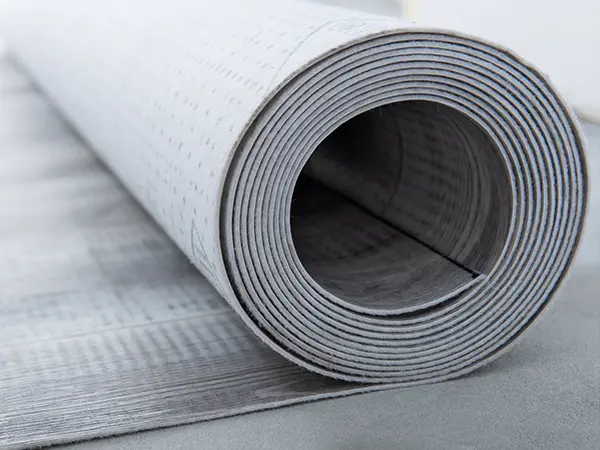 We install your vinyl floors fast, often within the same day.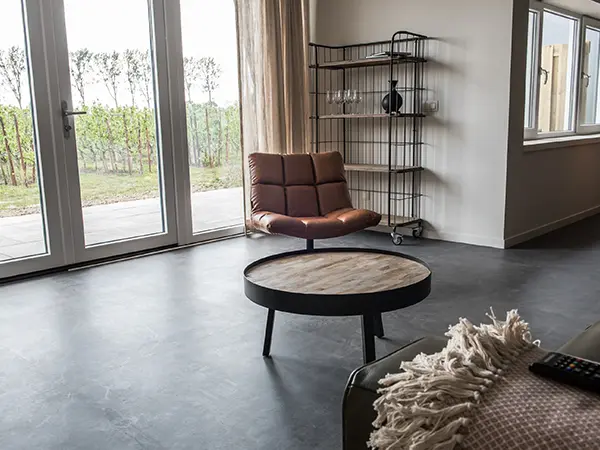 Enjoy practical, beautiful floors that don't break the bank.
We are proud that our dedication and efforts have been recognized
Learn About Us From Our Happy Customers
Big Bens always put their customers first! If you use their service you will not be disappointed!
Patient with this little old couple, highly efficient, professional, and friendly. Great work! Love our floor! Hoping to get more of our floors done.
Big Ben's is top notch! They use very high quality products, at affordable prices. If you are looking to replace flooring or carpet, you can't go wrong using Big Ben's! 👍
Leave Every Detail Of Your Flooring Job To Us:
With KHB Flooring, new floors are within reach in a matter of days or even hours
Leave every detail of your flooring job to us:
Bring beauty and practicality to your space with vinyl flooring
We guarantee a 5-star experience that will leave you delighted.