A durable, low-maintenance, and beautiful floor in Modesto, Turlock, Tracy, and More of Central-Valley & Tri-Valley, California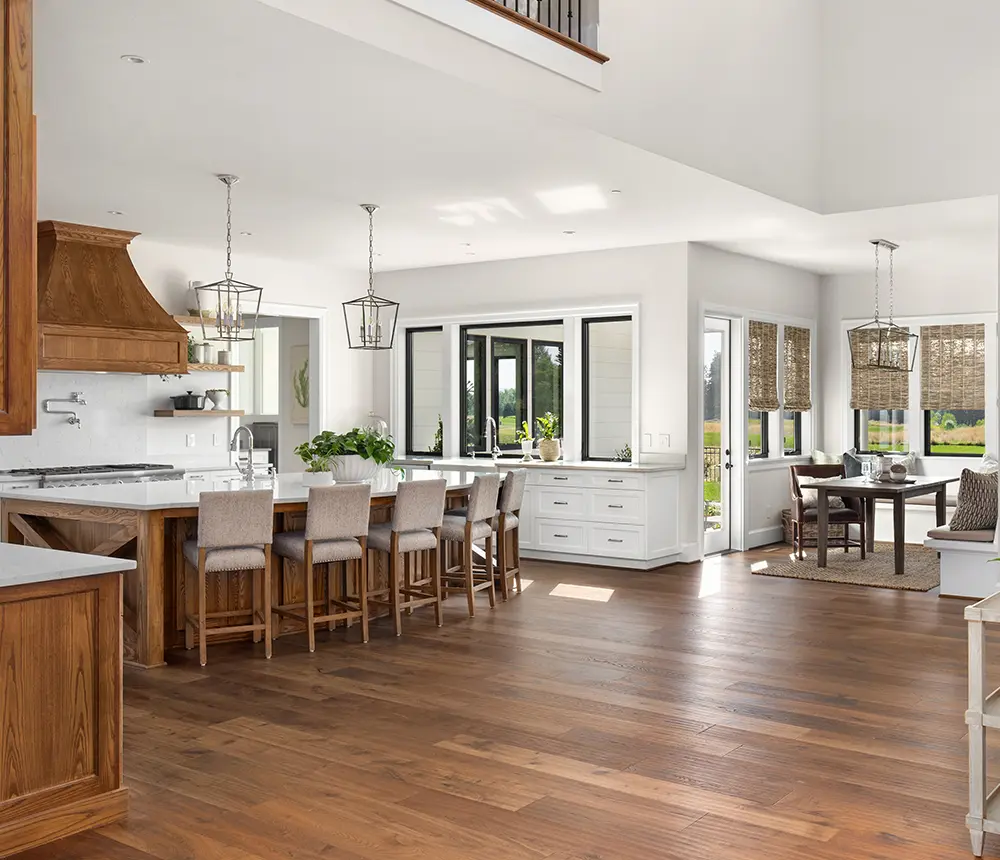 Scroll down to discover LVP flooring options, process, and pricing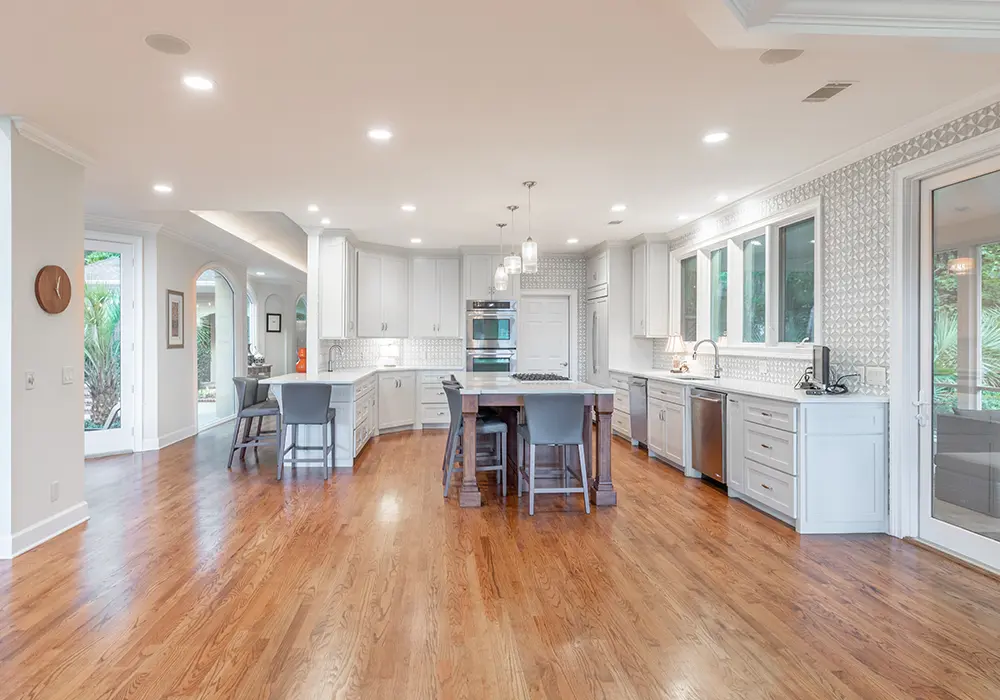 Get The Timeless Look Of Hardwood Without The Maintenance
Luxury Vinyl Plank (LVP) flooring is a great choice if you're looking for both modern style and low maintenance in your home. Waterproof, scratch resistant, LVP provides the look of hardwood flooring with minimal upkeep.
With LVP, you won't have to worry about refinishing or staining. Its construction makes it well-equipped to withstand heavy foot traffic and wear and tear.
LVP flooring also comes in an array of colors and textures that allow you to mix-and-match different looks based on your taste.
This Is How LVP Floors Can Enhance Your Space
Stay In The Know With Your LVP Floor With These FAQs
LVT and LVP are both types of Luxury Vinyl Flooring (LVF), but they differ in their shape and appearance.
LVT stands for Luxury Vinyl Tile and is typically square or rectangular in shape. LVT is designed to mimic the look of natural materials like stone or ceramic tile, and it can come in various colors and patterns.
LVP, on the other hand, stands for Luxury Vinyl Plank and is designed to mimic the look of hardwood flooring. It comes in long, narrow planks that are typically 6 inches or wider, and it can be made to resemble various wood species, including oak, maple, and cherry. LVP is a popular choice for homeowners who want the look of hardwood flooring without the maintenance or cost.
Both LVT and LVP are highly durable, waterproof, and easy to maintain, making them an excellent option for high-traffic areas or households with children or pets. Because they may differ in thickness, wear layer, and installation method, it's important to consult with a flooring professional to determine which type of LVF is best for your needs.
Yes, we offer a labor warranty for one calendar year. Warranty on the product varies by manufacturer, ranging from 10 years to a lifetime warranty.
The installation time for an LVP (Luxury Vinyl Plank) floor can vary depending on a number of factors, such as the size of the space, the complexity of the layout, and the condition of the subfloor. However, on average, we can install 300 to 600 sq. ft. per day. A three-bedroom, 2-bathroom house can be installed on an average of 5 to 7 days.
The installation cost for LVP flooring in California varies according to the project's size and material style. On average, the price ranges from $2.55 to $3.99 per square foot.
Yes, in most cases, LVP can be installed over tile flooring. However, it's important to ensure that the tile floor is in good condition, with no loose or damaged tiles, and that the surface is clean and level. Installing LVP over tile with an irregular thickness of grout joints or irregularities between tiles is not possible.
We have completed between 1,500 to 2,000 LVP flooring installs.
A Pricing Guideline For Your LVP Floor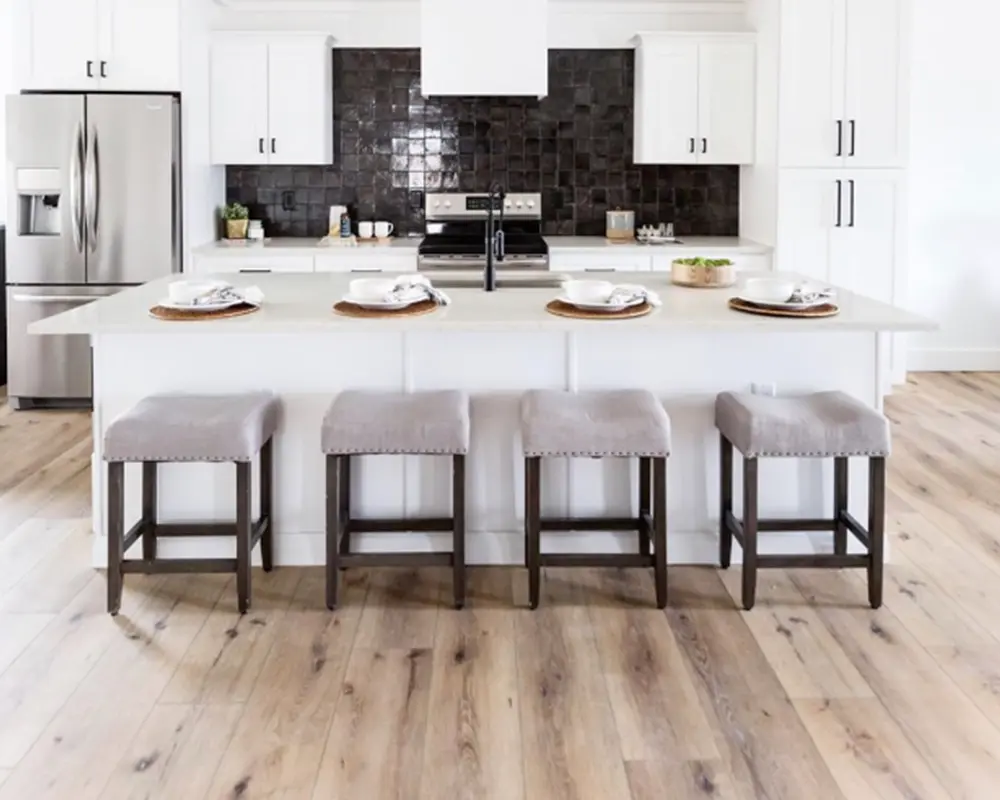 Kitchen LVP Flooring, Entry-Level Option
This 120 sq. ft. LVP flooring project included:
The project was quoted at $1,200.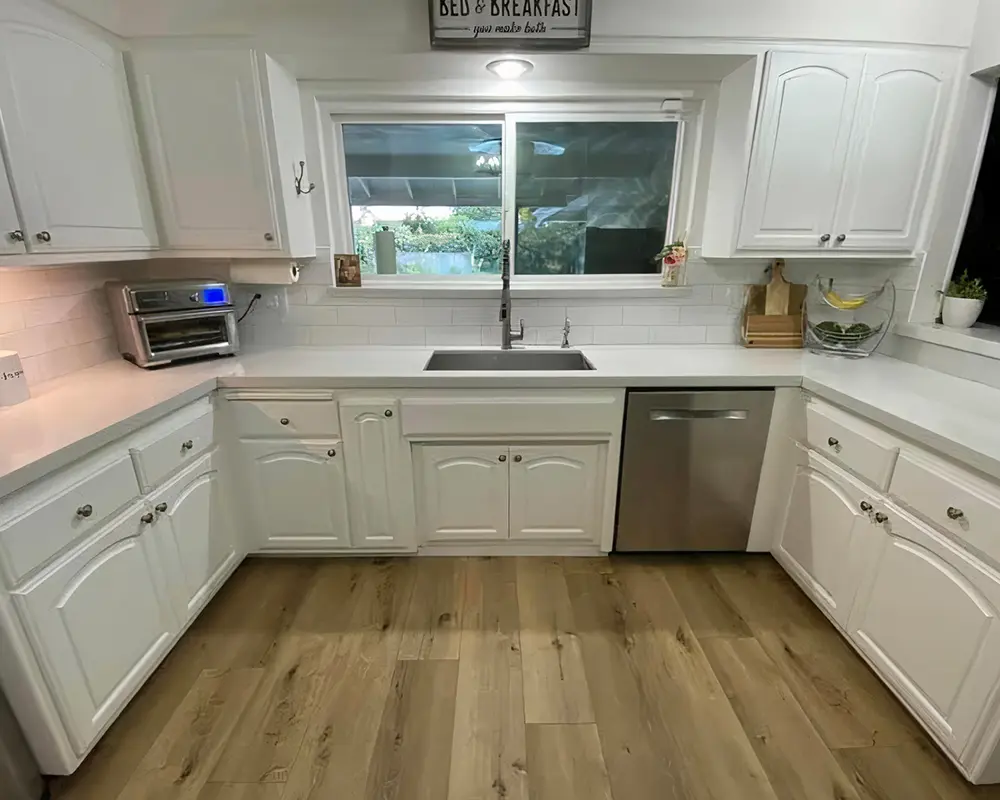 Kitchen LVP Flooring, Medium-Level Option
This 120 sq. ft. LVP flooring project included:
The project was quoted at $1,650.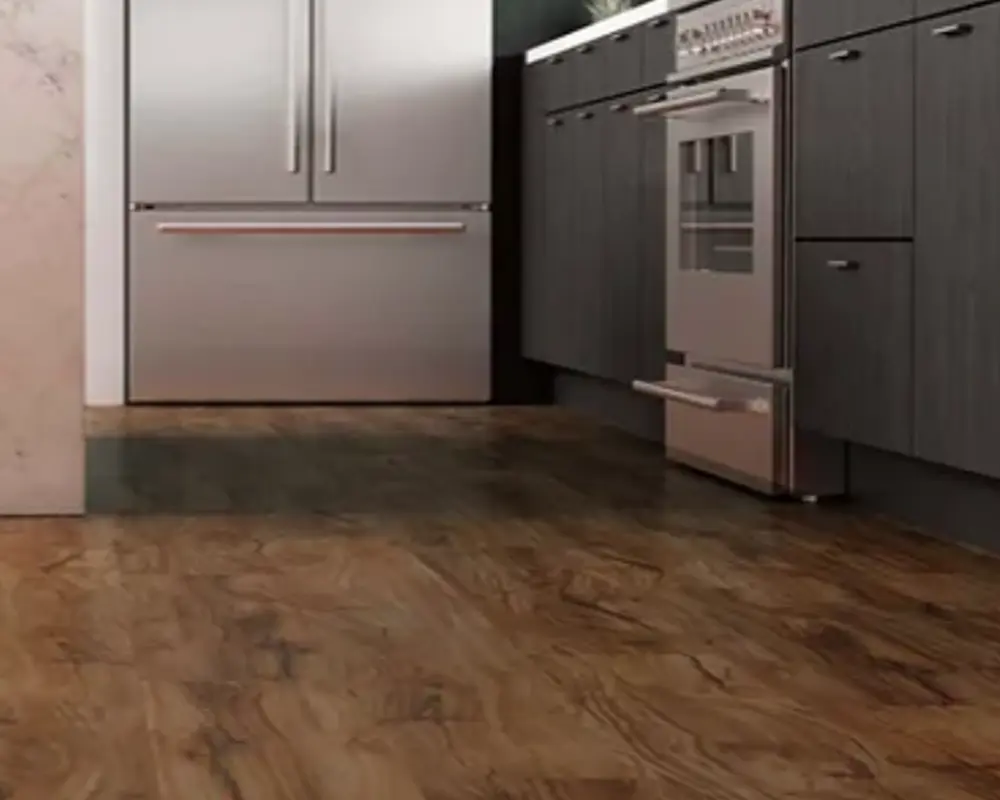 Kitchen LVP Flooring, Best Option
This 120 sq. ft. LVP flooring project included:
The project was quoted at $3,146.
Your New LVP Floor In 3 Easy Steps
Enjoy a hassle-free process of upgrading your floors. Your service with KHB Flooring includes in-home consultation and digital measurements for precise quantity ordering and impeccable installation.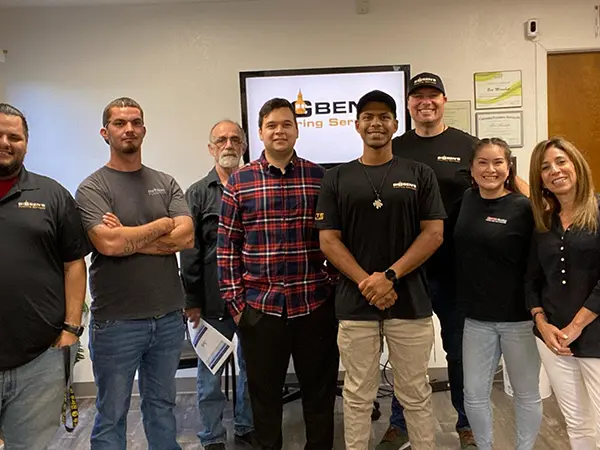 We help you define your vision for your LVP floors.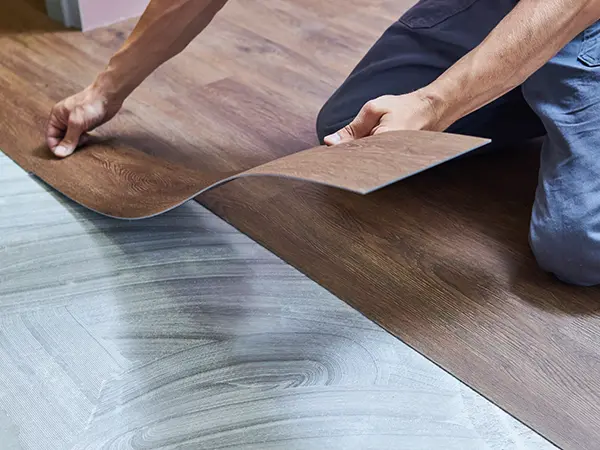 We install your LVP floors fast, often within the same day.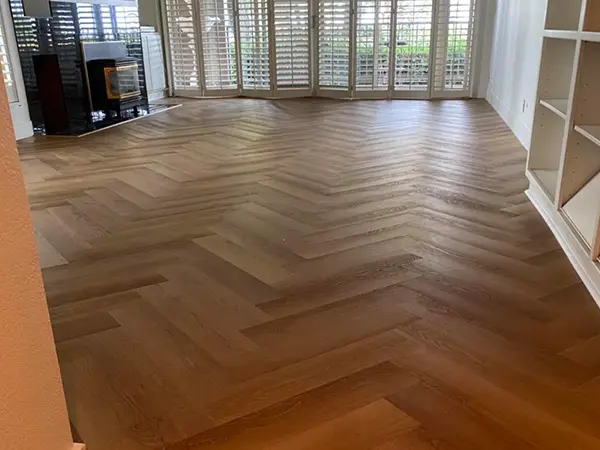 Enjoy floors that will make you smile with every step.
We are proud that our dedication and efforts have been recognized
Here's What Homeowners Like You Say
Absolutely love our new LVP flooring. Owners and the installers were so polite and professional.
Highly recommend Big Ben's Flooring.
Our experience was very pleasant as well as a pleasant atmosphere. They (Ben and wife) showed us exactly what we wanted. We will soon be having measurements done.
Can't wait for our next visit. His wife set us up for an appointment right away. Very nice experience.
Excellent service! Big Ben's Flooring is your one stop shop from selection all the way to installation.
I'm more than happy with our new flooring throughout my home 🙂
You Deserve A Contracting Experience That Focuses On Your Needs
With KHB Flooring, new floors are within reach in a matter of days
We Go The Extra Mile For You:
Enjoy a maintenance-free, durable, and gorgeous floor with LVP flooring
We guarantee a 5-star experience that will leave you delighted.