Cabinet Toe Kicks In Modesto, Turlock, Tracy, And More Of CA
Enhance your kitchen with our high-quality cabinet toe kicks and superior flooring installation.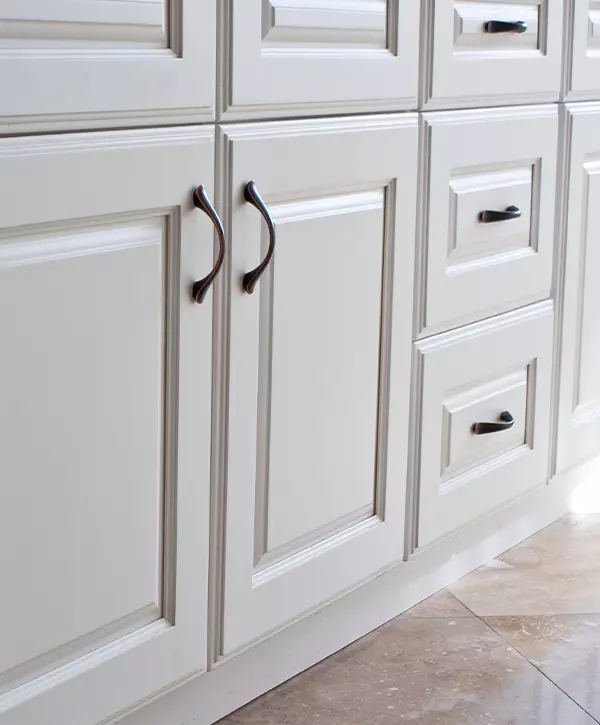 Cabinet toe kicks are an essential component in your kitchen, not just for aesthetics but also for ergonomics. They provide a recess for your feet, allowing you to stand closer to the countertop, reducing stress on your back while cooking or cleaning.
At KHB Flooring, we understand the importance of this feature and offer custom cabinet toe kick installation in Modesto and surrounding areas. Our skilled team meticulously tailors the toe kicks to fit your kitchen design, ensuring they blend seamlessly with your cabinets.
Partner with us to benefit from:
Benefits of Cabinet Toe Kicks in Your Kitchen
Cabinet toe kicks are more than just a decorative element. They offer considerable benefits that enhance the functionality and comfort of your kitchen.
Contact us at KHB Flooring for superior installation services. One of our specialties is tailored cabinet toe kicks, individually designed to complement your kitchen's unique aesthetic. Enhance your kitchen's functionality and beauty with our expertly crafted and installed toe kicks.
Real-life Experiences: Transforming Homes with KHB Flooring
Let's take a look at what other homeowners just like you are saying about floor installation services.
What a great experience I had with Big Ben's flooring. We replaced all our carpet with new hard floors and the results are fantastic.
Ben and Raechel are delight to work with. They didn't have a problem coming out to multiple locations on more than one occasion and worked with me to ensure I was getting exactly what I wanted.
The installers; CJ, David and Nate were are very professional and worked efficiently, hearing any concerns I had and addressing them accordingly. Cannot recommend this company enough.
Will definitely be working with them again on future projects!
Had to get my kitchen remodeled before a big party and was on a time crunch.
KHB got the job done and I loved the outcome! They did great work and got it done a week before they predicted! They also checked in a lot with me making sure everything was going good!
Ryan Kelly and Bobby Runyan who I do believe are the owners were very helpful and made sure their guys were on the job.
They were great to work with and very understanding.
Types of Cabinet Toe Kicks
Vinyl tiles offer a multitude of benefits that make them a popular choice for flooring, especially in areas like Modesto, Turlock, and Tracy:
These are level with the front of the cabinet, creating a clean and modern look. They are straightforward to clean due to the absence of crevices and are an excellent choice for streamlined, minimalist designs.
These are set back from the front of the cabinet, offering more foot room and making standing at the counter more comfortable. They are a practical choice for those who spend substantial time cooking or cleaning in the kitchen.
These toe kicks feature unique designs or embellishments for aesthetic appeal. They can add a touch of elegance and character to your kitchen, matching the cabinet design or providing a contrasting element.
Furniture Style Toe Kicks
These toe kicks are designed to make your cabinets look like standalone pieces of furniture. They are perfect for kitchens that aim for a traditional or vintage ambiance.
At KHB Flooring, we can guide you in selecting the best type of toe kick for your kitchen, considering your specific needs and design preferences. We help install custom cabinet toe kicks as part of our LVP flooring installation service, so you can enjoy comfortable cooking that's easy on the feet.
Features To Look Out For In Cabinet Toe Kicks
When choosing cabinet toe kicks for your kitchen, there are several features you should keep in mind to ensure you receive the maximum benefits from this essential design element:
Remember, at KHB Flooring, our experts can assist you in all these matters. We provide comprehensive guidance and superior installation services for cabinet toe kicks, ensuring you get a product that enhances your kitchen's aesthetics, function, and comfort. Contact us today for your complimentary LVP flooring installation quote.
Experience the Difference Of Superior Flooring Installation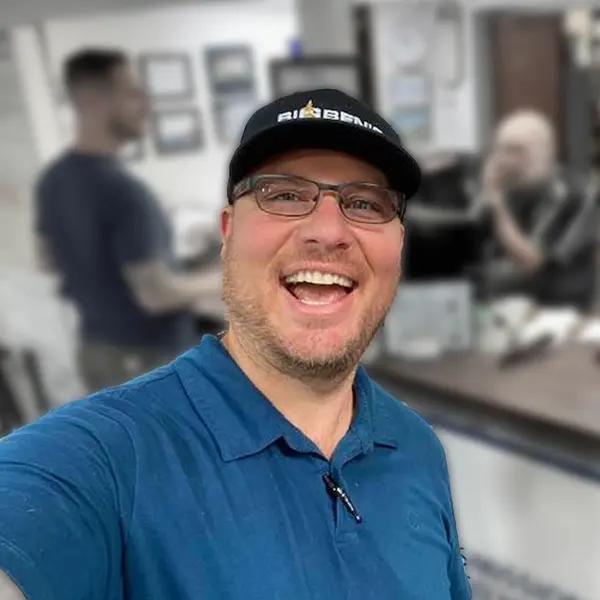 Transform your living spaces with our expert LVP flooring installation services. At KHB Flooring, we don't just install floors; we curate experiences designed to uplift your home's aesthetic, enhance functionality, and increase overall property value.
We're dedicated to providing you with quality services that meet your needs and exceed your expectations. Contact us today at (209) 487-9663 and let us elevate your home with our exceptional flooring solutions.