The Best Hardwood Floor Installation In Ceres, CA
Experience the transformative power of new hardwood floors with KHB Flooring.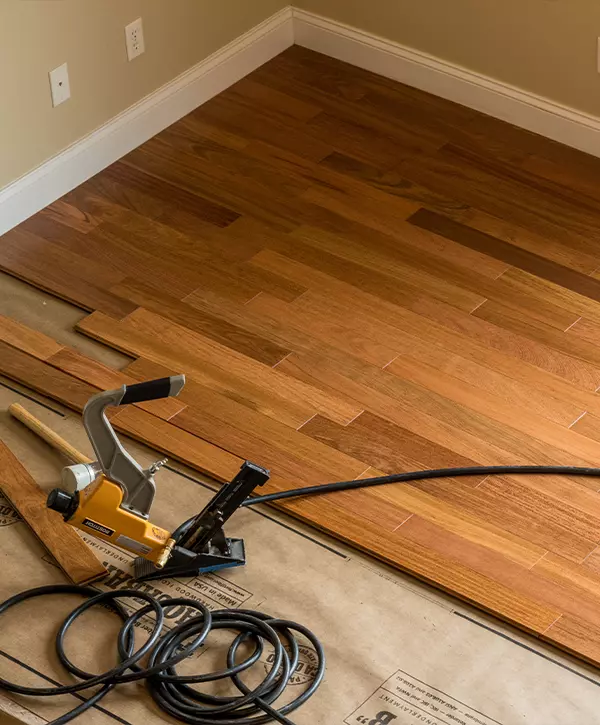 If you're seeking unrivaled hardwood floor installation in Ceres, CA, you've landed in the right spot. KHB Flooring is renowned for its exemplary service and craftsmanship.
Our team of professional installers has in-depth knowledge and a wealth of experience in the industry, ensuring that every project we undertake is executed to perfection. We're committed to providing superior-quality hardwood floors that not only enhance the aesthetic appeal of your space but also stand the test of time.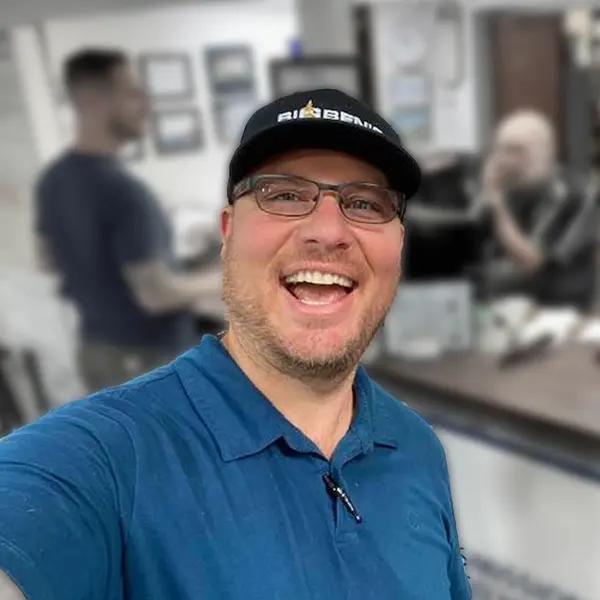 Ben Manship – One of the three owners of KHB Flooring
Hi, I'm Ben, one of the three owners of KHB Flooring. I have had a passion for carpentry and wooden floors since I can remember. I've completed over 5,000 flooring projects and have seen every major issue that wood floors can have. I partnered with Bobby and Ryan to offer you an even better flooring service and raise the bar for every other flooring company in Tracy, CA.
Hardwood Flooring Installation - Now With Extra Perks
Our meticulous attention to detail and unwavering dedication to customer satisfaction set us apart. At KHB Flooring, we transform your space while providing you with a seamless installation experience. Choose us for your hardwood floor installation needs and discover why we're the best in Ceres, CA.
Partner with us to get:
Our Past Hardwood Flooring Projects
Explore our portfolio below to see examples of our exceptional hardwood floor installation projects in Ceres, CA. Each image represents our commitment to quality and craftsmanship.
For more information, or to discuss your hardwood floor installation needs, please don't hesitate to contact us. We're here to answer your questions and provide the guidance you need. Reach out to us at (209) 487-9663.
Your Neighbors Loved Working With KHB Flooring
Browse through our client reviews below to discover why KHB Flooring is the preferred choice for hardwood floor installation in Ceres, CA.
Patient with this little old couple, highly efficient, professional, and friendly. Great work! Love our floor! Hoping to get more of our floors done.
Big Ben's is top notch! They use very high quality products, at affordable prices. If you are looking to replace flooring or carpet, you can't go wrong using Big Ben's!
Hardwood Flooring Installation Cost In Ceres, CA
When considering hardwood flooring installation in Ceres, CA, it's important to take into account the cost. The price can vary significantly depending on several factors, including the type of wood selected, the total square footage of the project, and the complexity of the installation. On average, you should be prepared to spend anywhere from $4.99 per square foot up to $25 per square foot.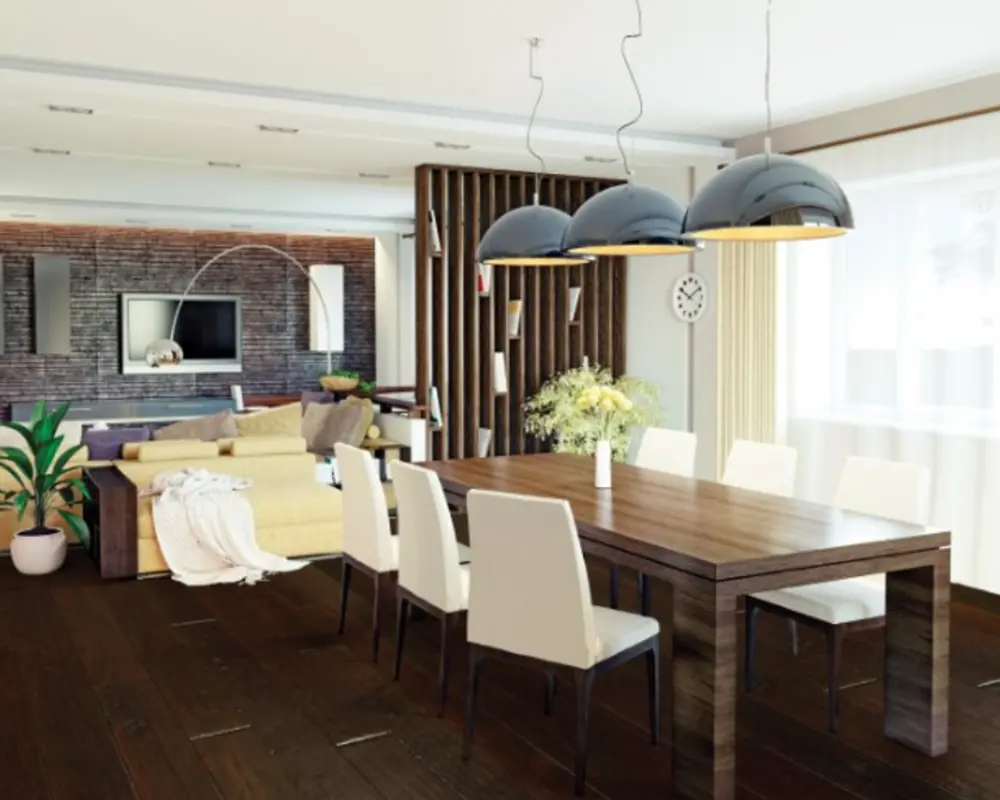 Entry-Level Hardwood Floor In Living Room
This 280 sq. ft. living room hardwood floor included:
The project was quoted at $$4,270, where the glue-down installation alone was $1,397.
| MATERIAL | INSTALLATION COST | MATERIAL COST | AVERAGE TOTAL COST PER SQUARE FOOT |
| --- | --- | --- | --- |
| Engineered Hardwood | $3 - $10 | $3 - $11 | $6 - $21 |
| Solid Hardwood | $3 - $10 | $8 - $15 | $11 - $25 |
| Prefinished Hardwood | $3 - $8 | $3 - $10 | $6 - $18 |
| Faux Parquet | $3 - $5 | $4 - $10 | $7 - $15 |
| Genuine Parquet | $7 - $20 | $8 - $20 | $15 - $40 |
Hardwood Flooring Materials Price Per Sq. Ft
| Hardwood Type | Cost Per Square Foot |
| --- | --- |
| Pine | $2 - $4 |
| Bamboo | $2 - $4 |
| Red Oak | $2 - $6 |
| Maple | $3 - $6 |
| Hickory | $3 - $6 |
| White Ash | $5 - $6 |
| Brazilian Walnut | $5 - $9 |
*Please note that the prices mentioned above are subject to change based on market conditions and material availability. For the most accurate and up-to-date pricing, we recommend contacting us directly. Our team is always ready to discuss your specific needs and provide a comprehensive quote for your hardwood flooring installation project in Ceres, CA.
Factors Influencing Hardwood Flooring Installation Cost in Ceres, CA
While the cost of installing hardwood floors in your Ceres, CA home can vary, it's important to know the factors that can influence the final price. Here are some key elements you should consider:
Remember, while it's important to be mindful of costs, choosing a professional, experienced installer like KHB Flooring ensures a quality job that will add long-term value to your home. Contact us for a tailored quote and let's you new flooring throughout your entire home!
No Missed Deadlines, No Budget Overruns
At KHB Flooring, we understand your concerns about time and money. Therefore, we guarantee no missed deadlines or budget overruns, ensuring a hassle-free hardwood floor installation experience.
Investing in new hardwood floors can significantly enhance your home's aesthetic appeal, giving it a timeless and elegant look. The durability of hardwood also ensures long-term value, making it a cost-effective choice. Furthermore, hardwood floors can contribute to a healthier living environment by improving indoor air quality.
At KHB Flooring, we deeply respect your time and home. Our team adheres strictly to the project timeline, ensuring the work is completed within the agreed-upon deadline. We're committed to minimizing disruption to your daily routine, making your hardwood floor installation in Ceres, CA, a smooth and enjoyable experience.
Our Three-Step Hardwood Floor Installation Process
At KHB Flooring, we simplify hardwood floor installation in Ceres, CA with our easy three-step process. Here's how it works.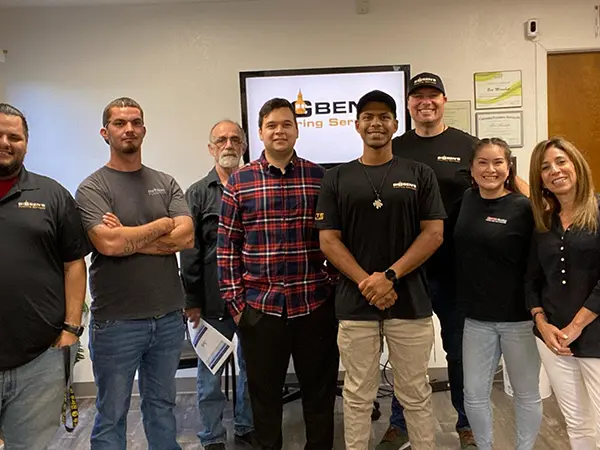 We work closely with you, understanding your needs, and crafting a personalized installation plan.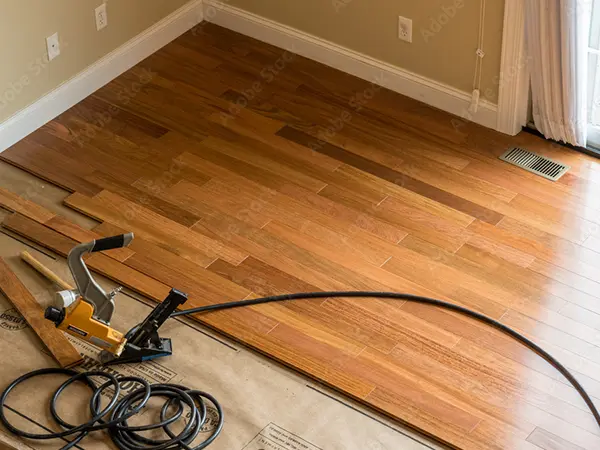 Our expert team executes the plan meticulously, ensuring flawless hardwood floor installation.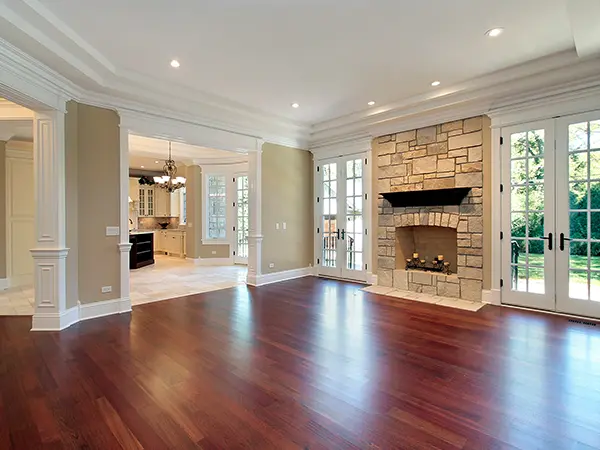 With your new hardwood floor installed, enjoy the elevated aesthetics and increased home value.
Hardwood Floor Installation FAQs
The best type of hardwood flooring depends on your specific needs and tastes. For durability, consider oak, maple, or cherry. Exotic woods like mahogany or Brazilian cherry offer unique aesthetics. For moisture-prone areas, engineered hardwood can be a good choice. Always consider the room's usage, your budget, and home's style when selecting hardwood flooring.
Hardwood flooring, generally, lasts longer than laminate. With proper care, hardwood can last for decades, and it can be refinished multiple times to restore its beauty. On the other hand, while laminate flooring is durable, it can't be refinished. Once it's worn out, it needs to be replaced.
The lifespan of both materials also depends on the quality of installation, which is why choosing a professional installer like KHB Flooring is crucial.
The installation method for wood flooring depends on the type of hardwood and the subfloor. Solid hardwood is typically nailed down, especially for tongue and groove boards. Engineered wood, however, can be glued, especially when installing over concrete. At KHB Flooring, we use the most appropriate method for your specific project to ensure optimal results.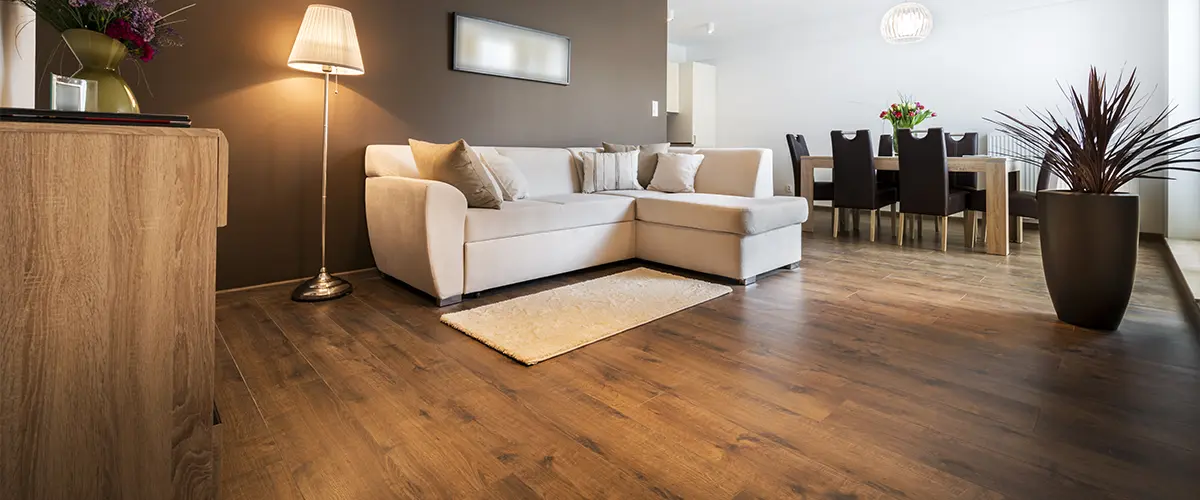 Ready for Your Hardwood Floor Installation in Ceres, CA? Contact KHB Flooring Today!
Our premium hardwood floors will elevate the beauty of your space. Contact us at (209) 487-9663 or click the button below to request a free estimate.
Our dedicated team of experts is here to answer all your questions and guide you through the process of selecting and installing your new hardwood floors. Don't miss out on this opportunity to enhance your home's allure!
Excellent service! Big Ben's Flooring is your one stop shop from selection all the way to installation. I'm more than happy with our new flooring throughout my home 🙂
Big Ben and his friendly staff really get the job done! Excellent service and quality product.
Other services you might be interested in:
Ceres, CA, nestled in the heart of California's Central Valley, is a charming city known for its small-town atmosphere and vast agricultural landscapes. Notable landmarks include the Whitmore Mansion, an elegant example of Victorian architecture, and the Ceres Street Faire, a lively annual event showcasing local artisans and culinary delights. Visitors and residents alike appreciate the Ceres River Bluff Regional Park, a 76-acre recreational area offering walking trails, playgrounds, and beautiful views of the Tuolumne River. With its rich agricultural heritage and a strong sense of community, Ceres provides an idyllic setting for those seeking a laid-back lifestyle.