The Best LVP Flooring Installation In Ceres, CA
Choose KHB Flooring for top-quality, long-lasting LVP flooring installation in Ceres.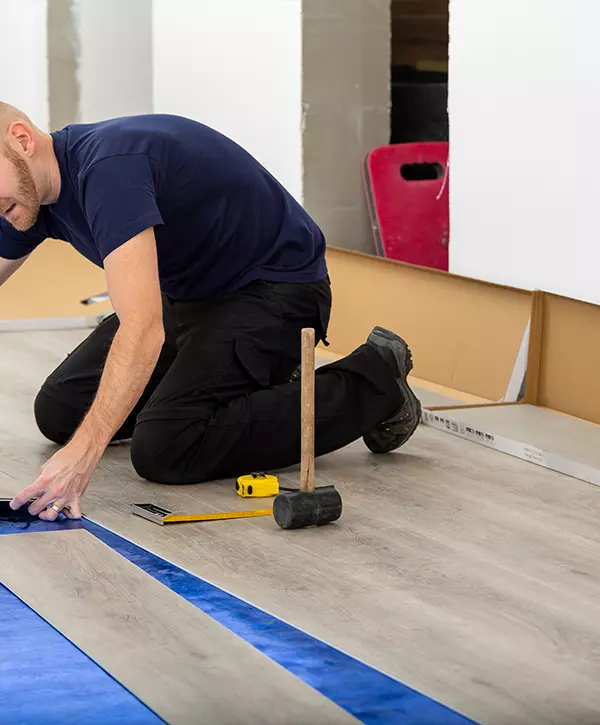 When it comes to top-notch LVP flooring installation in Ceres, CA, you're in the right place with KHB Flooring. We excel at providing superior workmanship tailored to your specific needs. Whether it's a small residential project or a large commercial property, we can help by offering durable, stylish, and cost-effective flooring solutions. Trust us for an unmatched flooring experience.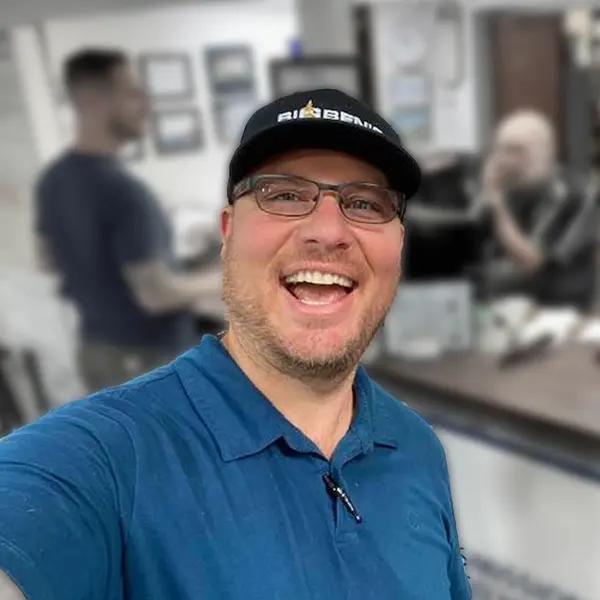 Ben Manship – One of the three owners of KHB Flooring
Hi, I'm Ben, one of the three owners of KHB Flooring. I have had a passion for carpentry and wooden floors since I can remember. I've completed over 5,000 flooring projects and have seen every major issue that wood floors can have. I partnered with Bobby and Ryan to offer you an even better flooring service and raise the bar for every other flooring company in Tracy, CA.
Why We Offer The Best LVP Flooring Installation In Ceres, CA
Choose KHB Flooring for excellence in service. Get expert advice, meticulous installation, and a wide range of quality LVP flooring options. With attention to detail, efficiency, and outstanding results, we exceed expectations for all your LVP flooring needs in Ceres, CA.
We bring a lot to the table, including:
Quality LVP Flooring Installation For Your Ceres, CA, Home
Explore our gallery to see the stunning transformations we've achieved with our LVP flooring installations in numerous Ceres, CA homes. Let our work inspire your next project.
At KHB Flooring, we understand that selecting the right flooring for your home or business is a significant decision. That's why we're here to answer your questions and help you choose the best option for your needs. Contact us today at (209) 487-9663. We're happy to discuss your LVP flooring installation requirements and provide a free quote.
Why Ceres Homeowners Are Raving About Our Services
Below are some of our customer testimonials, offering an insight into why homeowners in Ceres prefer our LVP flooring installation services.
Patient with this little old couple, highly efficient, professional, and friendly. Great work! Love our floor! Hoping to get more of our floors done.
Big Bens always put their customers first! If you use their service you will not be disappointed!
LVP Flooring Installation Cost In Ceres, CA
When it comes to the cost of LVP flooring installation in Ceres, CA, it's important to understand that prices can vary based on multiple factors, including the quality of the materials and the size of the area to be floored.
On average, the price for LVP materials alone in Ceres, CA, ranges from $2.5 to $5 per square foot. This estimate does not include other costs such as installation labor and additional supplies. But rest assured, at KHB Flooring, we offer competitive pricing and ensure you get value for your money with our superior installation service.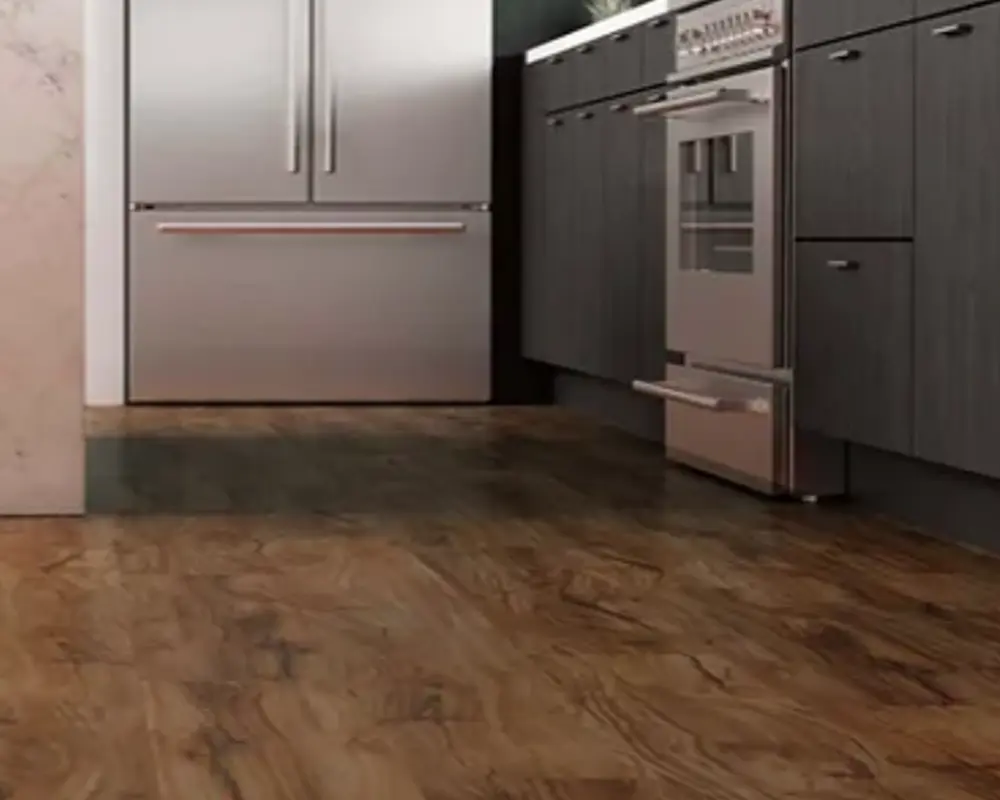 Kitchen LVP Flooring, Best Option
The project was quoted at $3,146.
| Type | Installation Cost per Square Foot | Material Cost | Average Total Cost per Square Foot |
| --- | --- | --- | --- |
| Rigid Vinyl Planks | $2 - $7 | $1 - $4 | $3 - $11 |
| Luxury Vinyl Plank | $2 - $7 | $2 - $5 | $4 - $13 |
| Luxury Vinyl Tile | $2 - $7 | $1 - $5 | $3 - $13 |
| Sheet Vinyl | $2 - $7 | $0.50 - $1.50 | $2.50 - $8.50 |
*The prices above are estimates and may vary based on the specifics of your project. For a personalized quote tailored to your LVP flooring needs in Ceres, CA, please contact us at KHB Flooring.
Factors That Can Increase LVP Flooring Installation Costs in Ceres, CA
Several factors can potentially increase the cost of your LVP flooring installation in Ceres, CA. Understanding these factors can help you plan your budget accordingly. Here are a few key aspects to consider:
Remember, while these factors can influence the cost, the quality of your LVP flooring installation should always be a priority. At KHB Flooring, we ensure a perfect balance between cost and quality, delivering the best value for your investment.
Reach out to us today to discuss your needs and get a tailored quote that fits your budget. We are ready to transform your space with beautiful, durable LVP flooring that will last for years to come. You can call us at (209) 487-9663 or email us for a free consultation and quote.
We Solve Time And Money Concerns
At KHB Flooring, we understand your concerns about time and money. We guarantee efficient service and affordable prices for exceptional LVP flooring installation in Ceres, CA.
LVP floors are cost-effective, offering long-lasting durability and minimal maintenance requirements. Their resistance to damage and ease of repair also prevent frequent replacements, saving you significant costs over time.
Our experienced team ensures swift, hassle-free LVP flooring installations, minimizing disruption to your home life. We're committed to transforming your space efficiently without compromising on quality or detail.
An Efficient Process For New LVP Flooring
To provide clarity on our process, here are the steps we follow for our LVP flooring installation.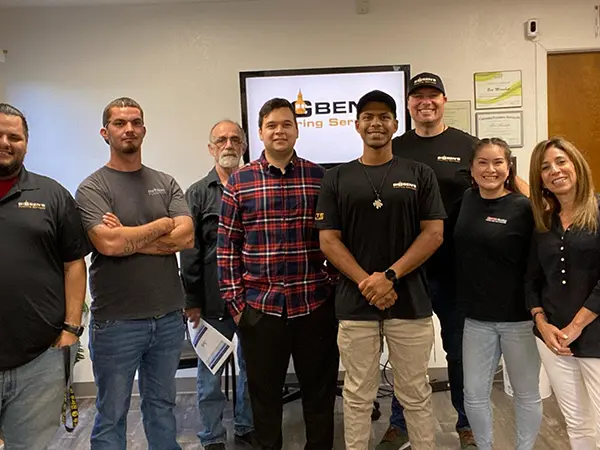 We work together with you, understanding your desires and offering expert advice to plan your new LVP flooring.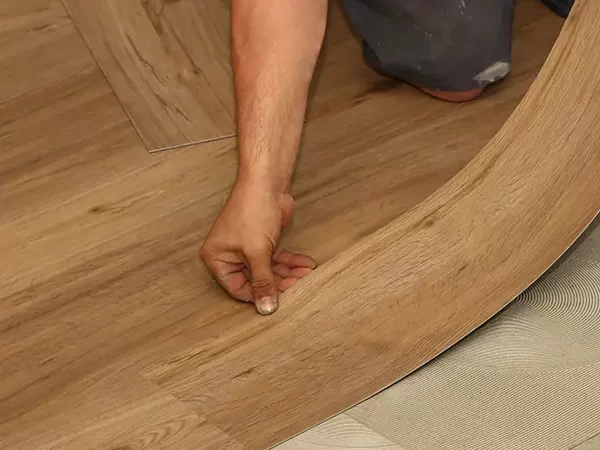 Our team executes precise installation, utilizing quality materials and ensuring impeccable results for your LVP flooring needs.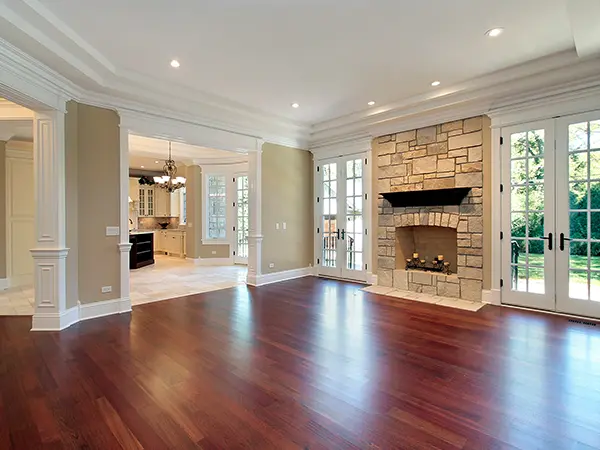 Once installed, simply enjoy the beauty and durability of your new LVP floors, enhancing your home for years.
LVP Flooring Installation FAQs
LVP flooring is installed by first preparing and leveling the subfloor. Afterward, the LVP planks, which are designed with a click-and-lock system, are laid down starting from one wall and moving across the room.
They are carefully positioned and locked into place, creating a smooth and seamless appearance. Our skilled team at KHB Flooring ensures precision and attention to detail in every step of the installation process.
No, LVP flooring does not always need to be glued down. It largely depends on the product and the specific requirements of your space. Some types feature a click-and-lock design that floats over the subfloor, while others might require a glue-down installation for added stability.
At KHB Flooring, we assess your space and recommend the best installation method to ensure optimal performance and longevity of your LVP flooring.
Yes, you certainly can install LVP flooring directly on concrete. Before the installation, we ensure the concrete subfloor is clean, dry, and level. This preparation is crucial to prevent any moisture damage and ensure the LVP flooring adheres properly.
At KHB Flooring, our team takes great care in every step of the process to guarantee a smooth, durable LVP floor installation.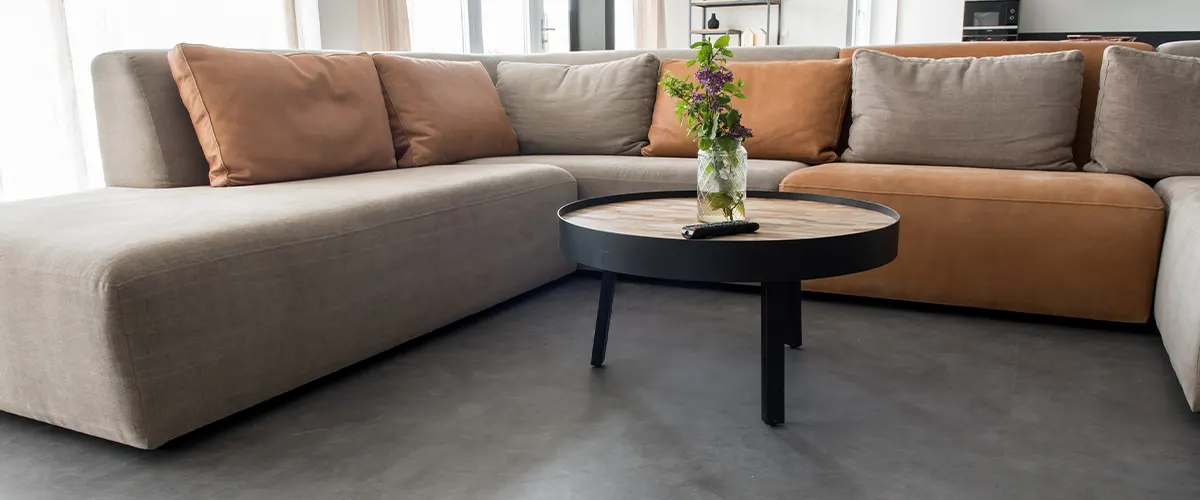 Contact Us for LVP Flooring Installation in Ceres, CA
Don't delay your home transformation any longer! Contact KHB Flooring today and let our experts provide a seamless, high-quality LVP flooring installation tailored to your desires and budget. Whether you're starting a new construction project or updating your existing home, we're ready to help you make the perfect flooring choice.
Reach us at (209) 487-9663 or drop us a line by clicking the button below for a free consultation and quote. Let us bring your vision to life with the beauty and durability of LVP flooring.
Very professional, clean, and attention to details is outstanding. Great crew to have around!
Excellent service! Big Ben's Flooring is your one stop shop from selection all the way to installation.
I'm more than happy with our new flooring throughout my home 🙂
Other services you might be interested in:
Nestled in the heart of California's Central Valley, Ceres is a vibrant, family-friendly city known for its agricultural heritage and small-town charm. The city is home to several community parks, including Whitmore Park and Ceres River Bluff Regional Park, offering ample recreational opportunities. The famed Tuolumne River Trail, an excellent spot for hiking, biking, or a leisurely stroll, adds to its appeal. With its rich history reflected in landmarks like the Ceres Historical Society and Museum and a thriving local economy, Ceres offers an inviting blend of old-world charm and modern amenities.