Professional Vinyl Flooring Installation In Ceres, CA
Partner with a flooring company that delivers exceptional results while respecting your home.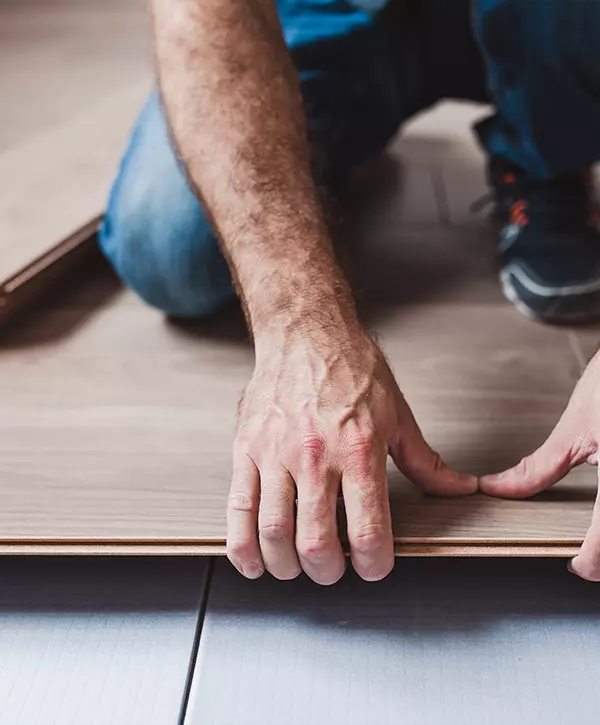 At KHB Flooring, we understand your need for flawless vinyl flooring installation in Ceres, CA. Whether you're renovating a single room or an entire home, the right flooring makes all the difference.
We bring years of expertise, top-quality materials, and unparalleled attention to detail on every project. Trust us, when it comes to vinyl flooring installation in Ceres, CA, there's no better solution than KHB Flooring.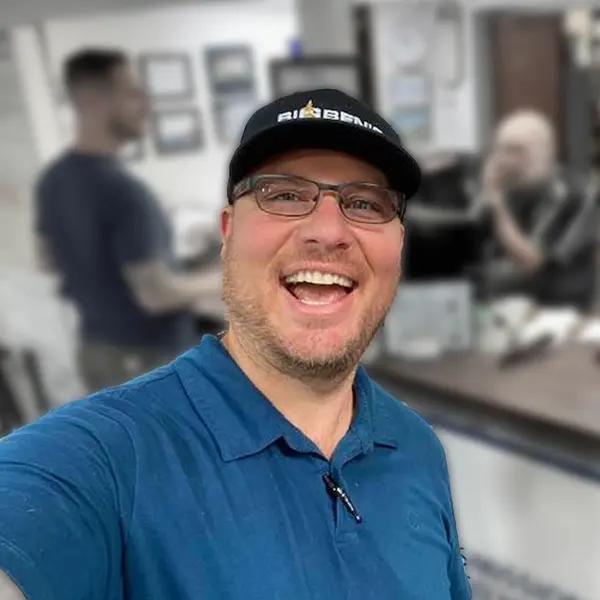 Ben Manship – One of the three owners of KHB Flooring
Hi, I'm Ben, one of the three owners of KHB Flooring. I have had a passion for carpentry and wooden floors since I can remember. I've completed over 5,000 flooring projects and have seen every major issue that wood floors can have. I partnered with Bobby and Ryan to offer you an even better flooring service and raise the bar for every other flooring company in Tracy, CA.
Elevate Your Home with Our Expert Vinyl Flooring Installation
At KHB Flooring, we transform your spaces into stunning masterpieces. Choosing us for your vinyl flooring installation means receiving top-notch service, flawless execution, and phenomenal results. Our commitment to quality and your satisfaction make us the ultimate flooring partner in Ceres, CA.
Team up with KHB Flooring to benefit from:
Discover Your Dream Floors Through Our Past Projects
Get inspired by exploring our extensive project portfolio. You'll find examples of transformations that we've brought to life, helping you envision the potential that our vinyl flooring installation services can unlock for your Ceres home.
Don't hesitate to reach out to us at KHB Flooring. Call us today at (209) 487-9663 or fill out our contact form. Our team is prepared to answer all your questions, provide further information, and offer a complimentary quote based on your project details. We're looking forward to hearing from you and starting on your dream flooring project.
Experience The Confidence Our Clients Feel When Partnering With Us
Hear directly from our satisfied clients and discover the difference we make. Reading these testimonials gives you a firsthand account of the remarkable transformations we've achieved with our vinyl flooring installation in Ceres, CA.
Absolutely love our new LVP flooring. Owners and the installers were so polite and professional.
Highly recommend Big Ben's Flooring.
Big Bens always put their customers first! If you use their service you will not be disappointed!
Vinyl Flooring Installation Cost In Ceres, CA
When it comes to vinyl flooring installation cost in Ceres, CA, we believe in transparency and affordability. We take pride in offering services that not only meet the highest quality standards but also respect your budget.
The cost of our vinyl flooring installation ranges between $1.5 to $3.5 per square foot, a competitive pricing model that reflects our commitment to providing the best value for our customers. Remember, investing in quality installation now means less maintenance costs down the line.
| Square Footage | Average Cost |
| --- | --- |
| 100 | $200 – $900 |
| 200 | $400 – $1,800 |
| 300 | $600 – $2,700 |
| 400 | $800 – $3,600 |
| 500 | $1,000 – $4,500 |
| 600 | $1,200 – $5,400 |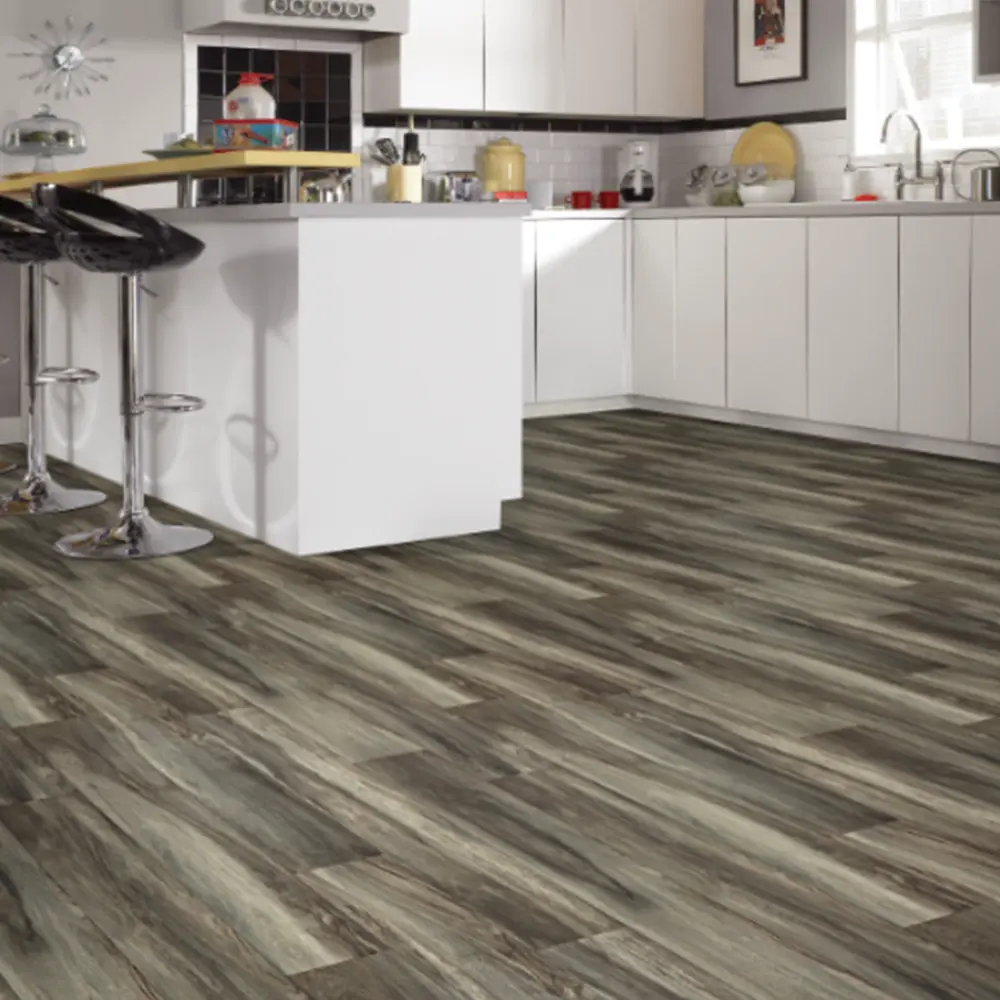 Premium Vinyl Kitchen Flooring
This 120 sq. ft. kitchen vinyl flooring included:
This project was quoted at $1,980.
*Given the variability in project specifics and unique customer preferences, actual pricing can vary. For the most accurate estimate, we strongly recommend contacting us directly to discuss your flooring project details.
Vinyl Flooring Installation Cost In Ceres, CA
Our team is happy to discuss these factors and provide a detailed estimate tailored to your unique needs. Contact us today with your project details, and we'll give you an accurate cost estimate that's unique to your project.
Enjoy Transparency, Reliability, And Cost-Efficiency
We understand that you might be concerned about costs and deadlines when considering vinyl flooring installation. At KHB Flooring, we prioritize affordability, efficiency, and transparency in all our projects.
Investing in vinyl flooring installation from KHB Flooring is similar to buying a quality cup of coffee each day. With an average lifespan of 15-20 years, the cost per day of our flooring installation—priced between $1.5 to $3.5 per square foot—translates to mere cents. It's an affordable investment that significantly enhances your home's value and appeal.
At KHB Flooring, we understand that your time is precious and respect your home. We adhere strictly to our timelines, ensuring no delays in project delivery. Moreover, we leave your space spotless post-installation, making certain you can immediately enjoy the beauty of your new floors without any hassle.
Unfold the Magic of Our 3-Step Vinyl Flooring Installation Process
At KHB Flooring, we follow a simple yet effective three-step process for vinyl flooring installation in Ceres, CA. This encapsulates collaboration, installation, and enjoyment.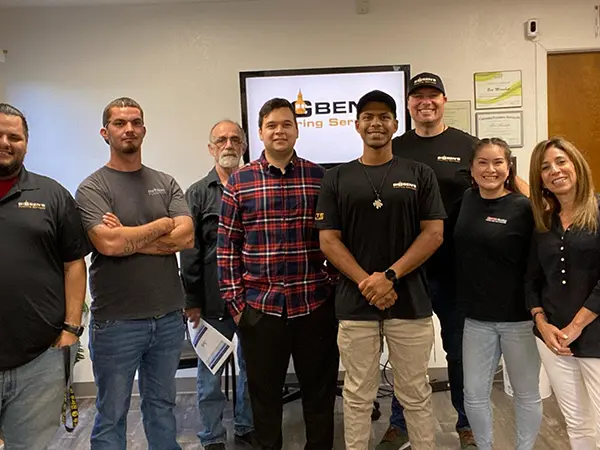 We begin by understanding your specific needs, preferences, and budget to create a customized flooring solution.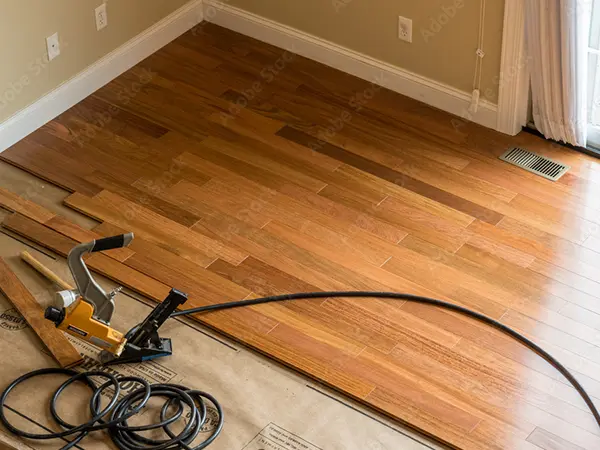 Our skilled and experienced professionals then execute the installation process with utmost precision and care.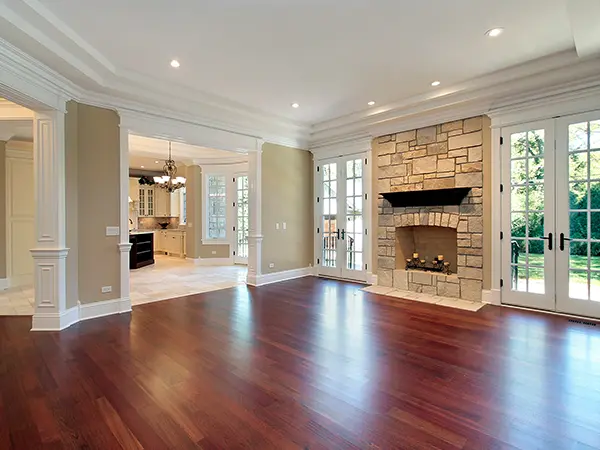 Finally, you relish the sight of your transformed space, boasting a stunning new vinyl floor.
Vinyl Flooring Installation FAQs
Underlayment is not always necessary for vinyl flooring. However, in some cases, such as installing on concrete, underlayment can provide additional cushioning and help with sound absorption.
Under vinyl flooring, a layer of underlayment can be installed depending on the circumstances. The underlayment serves as a cushioning layer that can offer sound insulation, warmth, and a smoother surface for the vinyl floor. Particularly when installing vinyl flooring over concrete or other hard surfaces, an underlayment can help to prevent feeling the hardness underfoot.
However, it's important to consult with a flooring professional, like our team at KHB Flooring, to determine whether an underlayment is necessary for your specific installation.
Vinyl floors are renowned for their durability, often lasting between 10 to 20 years with proper maintenance. However, the lifespan can extend up to 25 years or more when installed and cared for by professionals like our team at KHB Flooring.
Factors such as the quality of the vinyl, the traffic it endures, and how well it's maintained can all influence its longevity. Investing in professional vinyl flooring installation in Ceres, CA, from KHB Flooring ensures you get the most out of your vinyl floors.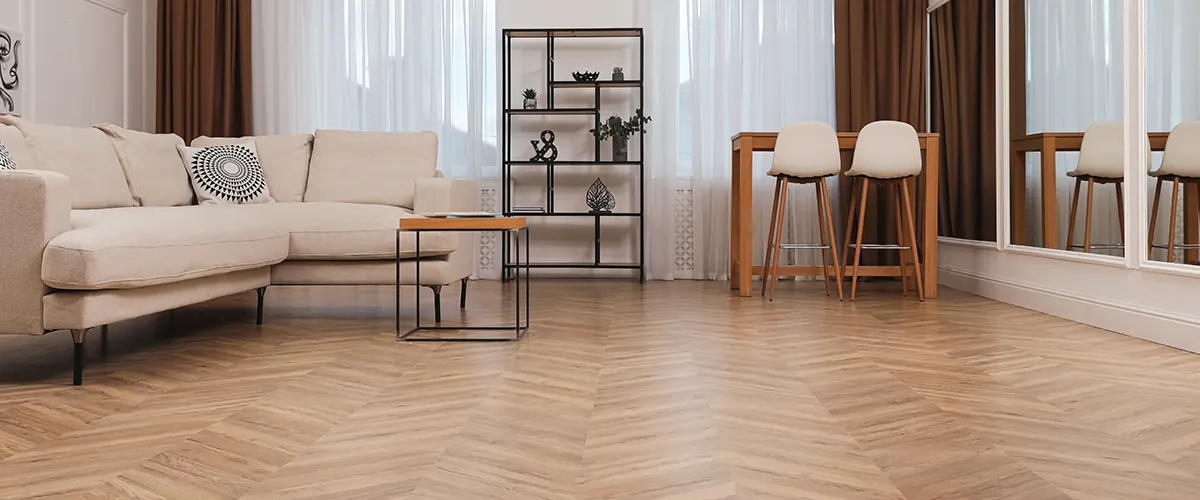 Talk To Ceres' Vinyl Flooring Experts
Don't hesitate to reach out to our team of experts for your vinyl flooring installation in Ceres, CA. Call us at (209) 487-9663 or click the button below to send us a message. We look forward to transforming your space with our top-quality vinyl floors.
Very professional, clean, and attention to details is outstanding. Great crew to have around!
Excellent service! Big Ben's Flooring is your one stop shop from selection all the way to installation.
I'm more than happy with our new flooring throughout my home 🙂
Other services you might be interested in:
Nestled in California's Central Valley, Ceres is a charming city renowned for its rich agricultural heritage and tight-knit community. The city is home to the awe-inspiring Whitmore Park, famous for its annual "Ceres Street Faire". The nearby Tuolumne River offers abundant recreational opportunities, and the Ceres Flea Market is a local favorite for unique finds. Visitors and residents alike enjoy the Ceres Gateway Center, a key shopping destination. Richly steeped in history and culture, Ceres promises a harmonious blend of small-town charm and the luxuries of modern living.