The Best Hardwood Floor Installation In Lathrop, CA
Interested in getting hardwood floors for your home in Lathrop, CA? We've got you covered!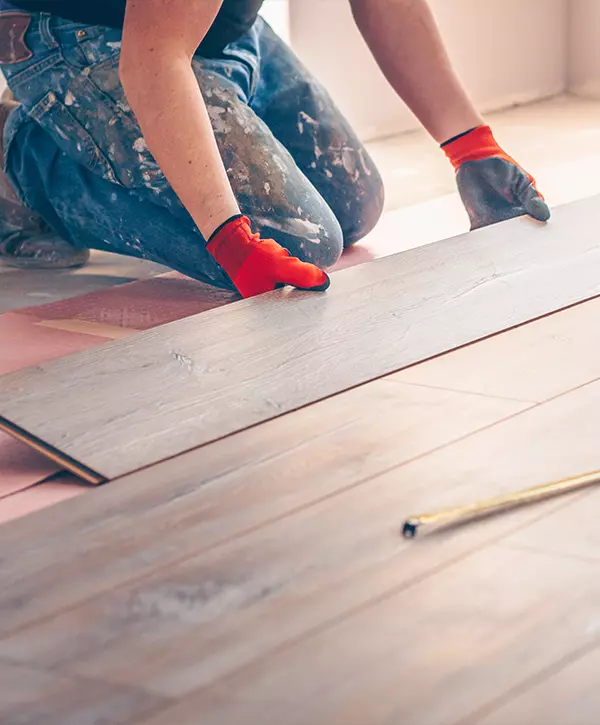 Hardwood floors are guaranteed to boost your home's value and vibe, making it a cozy and comfortable place. You'll enjoy a floor that doesn't require a lot of maintenance or repairs and, at the same time, a floor that significantly increases your home's curb appeal.
At KHB Flooring, we've installed over 100 hardwood floors for homeowners in Lathrop, CA, or surrounding areas, and we're ready to install yours!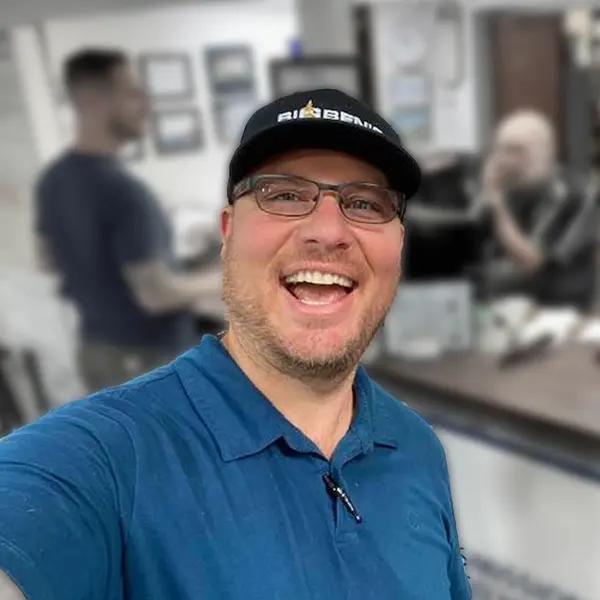 Ben Manship – One of the three owners of KHB Flooring
Hi, I'm Ben, one of the three owners of KHB Flooring. I have had a passion for carpentry and wooden floors since I can remember. I've completed over 5,000 flooring projects and have seen every major issue that wood floors can have. I partnered with Bobby and Ryan to offer you an even better flooring service and raise the bar for every other flooring company in Tracy, CA.
Hardwood Flooring Installation - Now With Extra Perks
Our goal is to provide you with a high-quality hardwood flooring installation service that gives you more than any other contractor in Lathrop will ever have to offer. You'll enjoy top-tier contractors that will reassure you that this investment is 100% worth it.
Get ready to enjoy:
Some Of Our Hardwood Flooring Installation Projects
Our commitment is to offer you an outstanding hardwood floor that's flawless and guarantees you complete satisfaction. We're detailed-oriented tradesmen that want everything to turn out perfectly, and we're ready to give above and beyond for that to happen. Our projects are proof of that!
Determined to get your new hardwood flooring installed in Lathrop? Fill out this short form or call us directly at (209) 487-9663 to get started. We're looking forward to learning more about your project and helping you make it happen!
Your Neighbors Loved Working With Professionals
Our hardwood floor installation in Lathrop has helped numerous homeowners see their vision through. People love working with us because we make their journey simple, stressfree, and fast. Here's what your neighbors say about working with KHB Flooring!
Patient with this little old couple, highly efficient, professional, and friendly. Great work! Love our floor! Hoping to get more of our floors done.
Big Ben's is top notch! They use very high quality products, at affordable prices. If you are looking to replace flooring or carpet, you can't go wrong using Big Ben's!
Hardwood Flooring Installation Cost In Lathrop, CA
To professionally install hardwood floors in California, you're looking to spend from $4.99/sq. Ft. up to $25/sq. ft, depending on the installation complexity (inserts, herringbone, borders, medallions, etc) and product selection.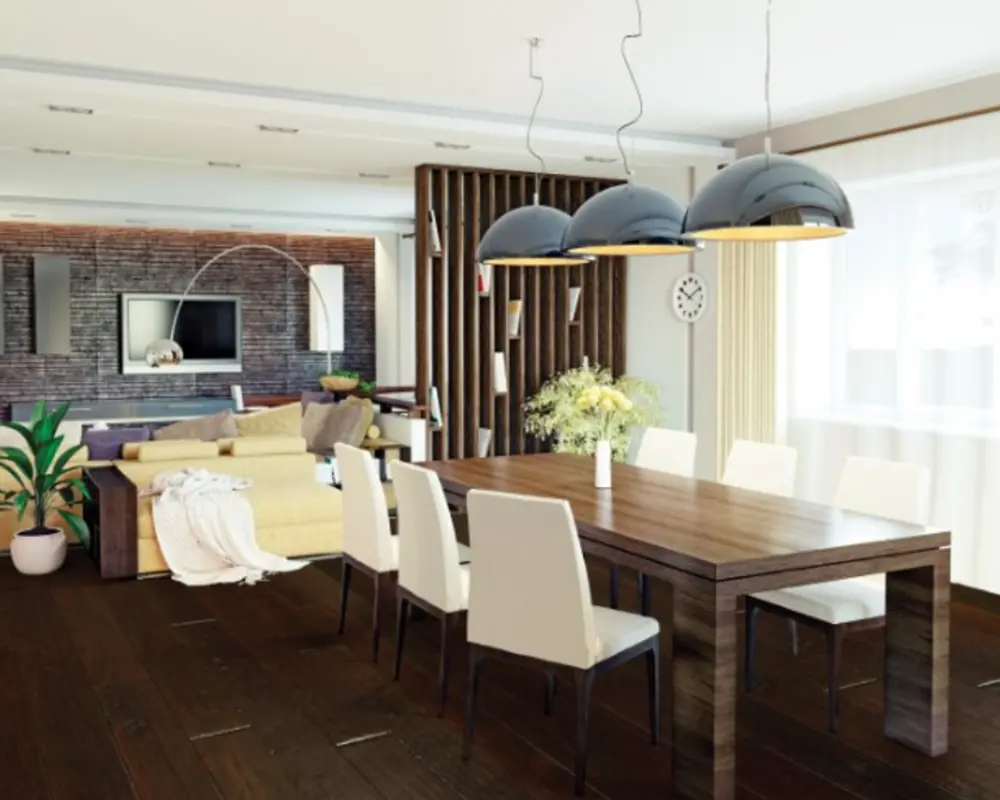 Entry-Level Hardwood Floor In Living Room
This 280 sq. ft. living room hardwood floor included:
The project was quoted at $$4,270, where the glue-down installation alone was $1,397.
| MATERIAL | INSTALLATION COST | MATERIAL COST | AVERAGE TOTAL COST PER SQUARE FOOT |
| --- | --- | --- | --- |
| Engineered Hardwood | $3 - $10 | $3 - $11 | $6 - $21 |
| Solid Hardwood | $3 - $10 | $8 - $15 | $11 - $25 |
| Prefinished Hardwood | $3 - $8 | $3 - $10 | $6 - $18 |
| Faux Parquet | $3 - $5 | $4 - $10 | $7 - $15 |
| Genuine Parquet | $7 - $20 | $8 - $20 | $15 - $40 |
Hardwood Flooring Materials Price Per Sq. Ft
| Hardwood Type | Cost Per Square Foot |
| --- | --- |
| Pine | $2 - $4 |
| Bamboo | $2 - $4 |
| Red Oak | $2 - $6 |
| Maple | $3 - $6 |
| Hickory | $3 - $6 |
| White Ash | $5 - $6 |
| Brazilian Walnut | $5 - $9 |
*Keep in mind that the numbers above are mere estimates and do not reflect the prices you'll see on your quote. For example, these are just average prices for materials only, and it doesn't include installation fees.
Once we finish our on-site consultation, we will send you a detailed quote that covers all aspects of your hardwood flooring project. Our aim is to stay within your budget and give you a spectacular floor without sacrificing anything from its quality.
We're Taking Care Of Everything For You!
There are two very common concerns for people installing a hardwood floor. We've tackled them both to give you a hassle-free experience with your new floor.
We work within your budget to ensure you're getting a quality floor without breaking the bank or digging into your savings. We guarantee no changes in cost, regardless of the fluctuating market. Our quote is final, and you'll pay no more than we agreed on.
Naturally, you want your new floor up and running as soon as possible. We don't just understand that, but we want the same. We'll finish your hardwood flooring installation on time so we can honor our next appointments – a benefit we can both enjoy.
Hardwood Floor Installation Done Right And Fast
KHB Flooring's top priority is to make sure you feel comfortable and well taken care of at all times during your project. We want you to be excited and enjoy the experience fully, hence a simple process that helps us achieve that!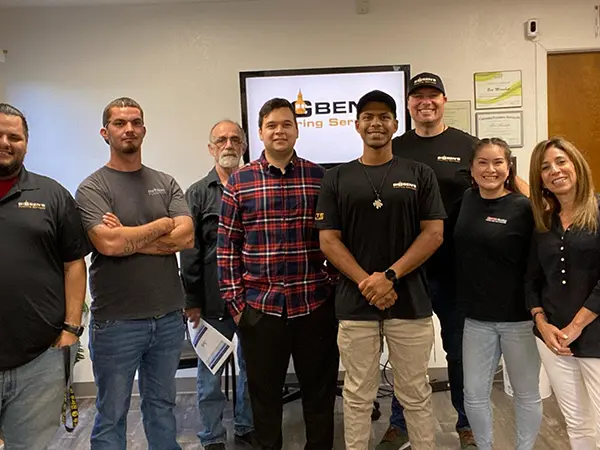 Share your vision with us, and we'll help you choose the best hardwood floor for your home.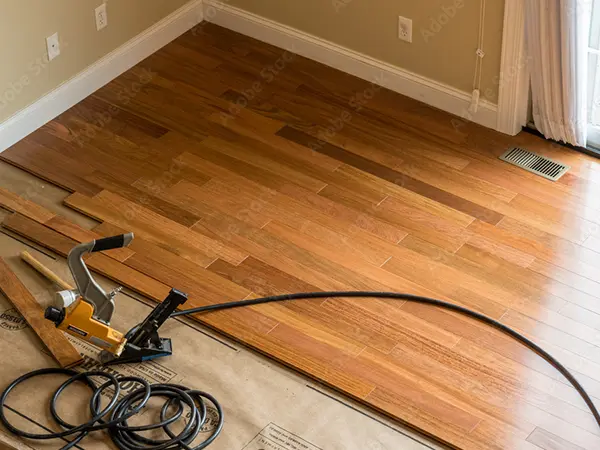 After you've decided on the materials, sit back, relax, and watch us see your vision through.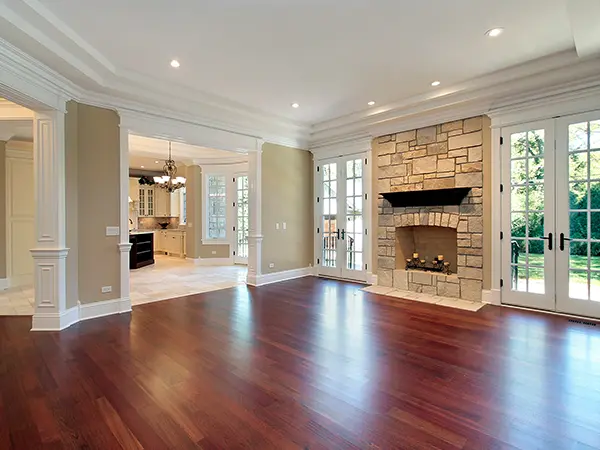 After a final walkthrough and some insights about your new floor, you can start enjoying it!
Frequently Asked Questions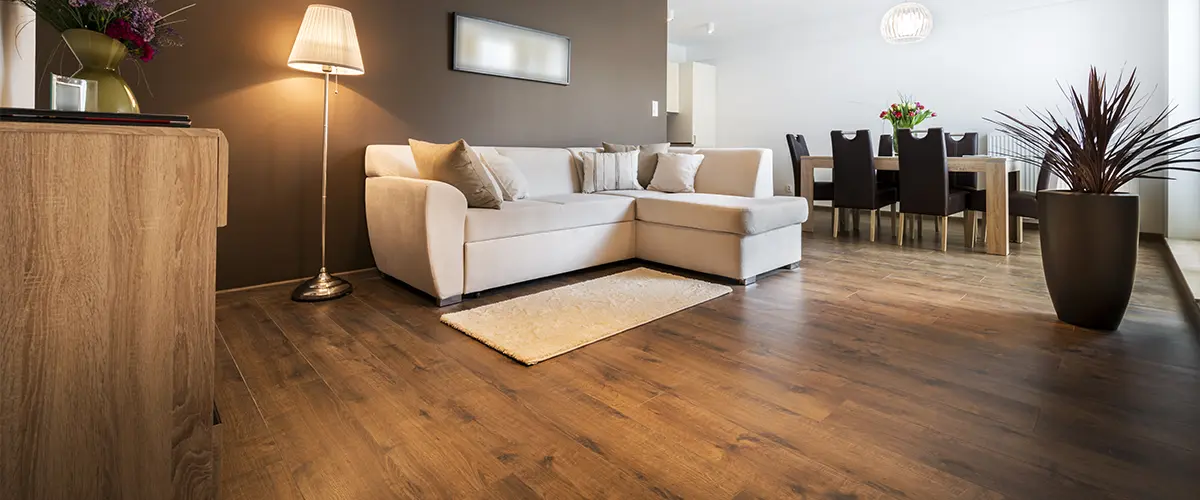 A Hardwood Flooring Service You Can Fully Trust!
Whether you want to install a new hardwood floor throughout your home or in just several rooms, working with us guarantees a superior end product in a time-efficient manner. You'll get a top-tier flooring expert that knows every secret to make your project flow seamlessly and stick to your budget and timeline.
Get KHB Flooring on your upcoming hardwood installation project and enjoy the perks that no other contractor in Tracy, CA, will ever give you! Get in touch with us at (209) 487-9663 or click the button below to request a free estimate.
Excellent service! Big Ben's Flooring is your one stop shop from selection all the way to installation. I'm more than happy with our new flooring throughout my home 🙂
Big Ben and his friendly staff really get the job done! Excellent service and quality product.
Other services you might be interested in:
Lathrop is a vibrant city with plenty of attractions to explore. From the picturesque River Islands at Lathrop Regional Park to the historic Mossdale Crossing Bridge and the lush greenspaces of Central Valley Community Park, there are plenty of landmarks that make this city special. Whether you're looking for outdoor activities or just a place to relax and enjoy nature, Lathrop has something for everyone. Here at KHB Flooring, Lathrop is actually one of our favorite cities to work in!