The Best Hardwood Floor Refinishing In Lathrop, CA
Give your hardwood floor a brand new look with a thorough and high-quality refinish in Lathrop, CA!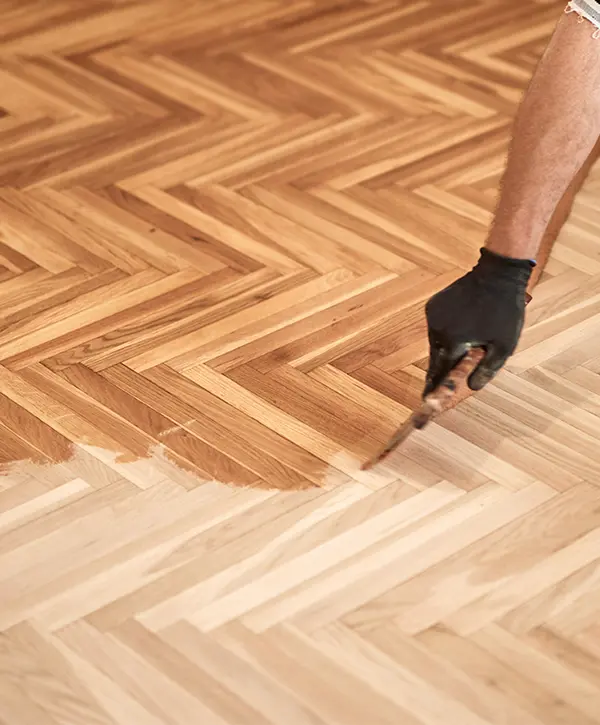 The moment your hardwood floors start to squeak and lose their color, that's when you know they need to be worked on a bit. A quality hardwood floor refinishing service in Lathrop, CA, can restore them to their former beauty at a fair price that brings back the most ROI possible.
With KHB Flooring, you're ensured a superior end product and a complete refinishing service that makes this project an investment!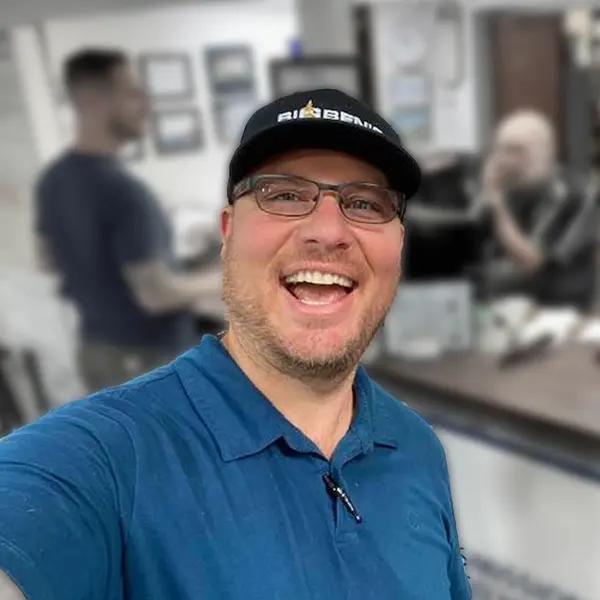 Ben Manship – One of the three owners of KHB Flooring
Hi, I'm Ben, one of the three owners of KHB Flooring. I have had a passion for carpentry and wooden floors since I can remember. I've completed over 5,000 flooring projects and have seen every major issue that wood floors can have. I partnered with Bobby and Ryan to offer you an even better flooring service and raise the bar for every other flooring company in Tracy, CA.
Take Advantage Of A Hardwood Finishing Service That Brings More To The Table
At KHB Flooring, we recognize the enduring popularity of wood floors among homeowners. That's why we're dedicated to enhancing their quality even further and willing to take your project the extra mile to achieve that goal.
Check Out Our Portfolio And Get Some Inspiration!
Here's what your hardwood floor can look like with a quality refinish…
If you're intrigued and want to learn more about what your hardwood floor refinishing process will look like, simply give us a call at (209) 487-9663 or request your free quote by clicking the button below. We'll reach back within a business day so we can discuss your plans.
Your Neighbors Loved Working With Professionals
We've assisted countless homeowners in Lathrop, CA, with their hardwood floors that we've lost count. See what your neighbors have to say about a reliable contractor who consistently provides top-notch work!
They are friendly and very knowledgeable in all things flooring!
Big Bens always put their customers first! If you use their service you will not be disappointed!
Hardwood Floor Refinishing Cost In Lathrop, CA
Professional hardwood floor refinishing cost in California ranges between $6.00 – $12.00 per square foot, depending on the condition of the floor, the type of wood, and the type of finish you choose.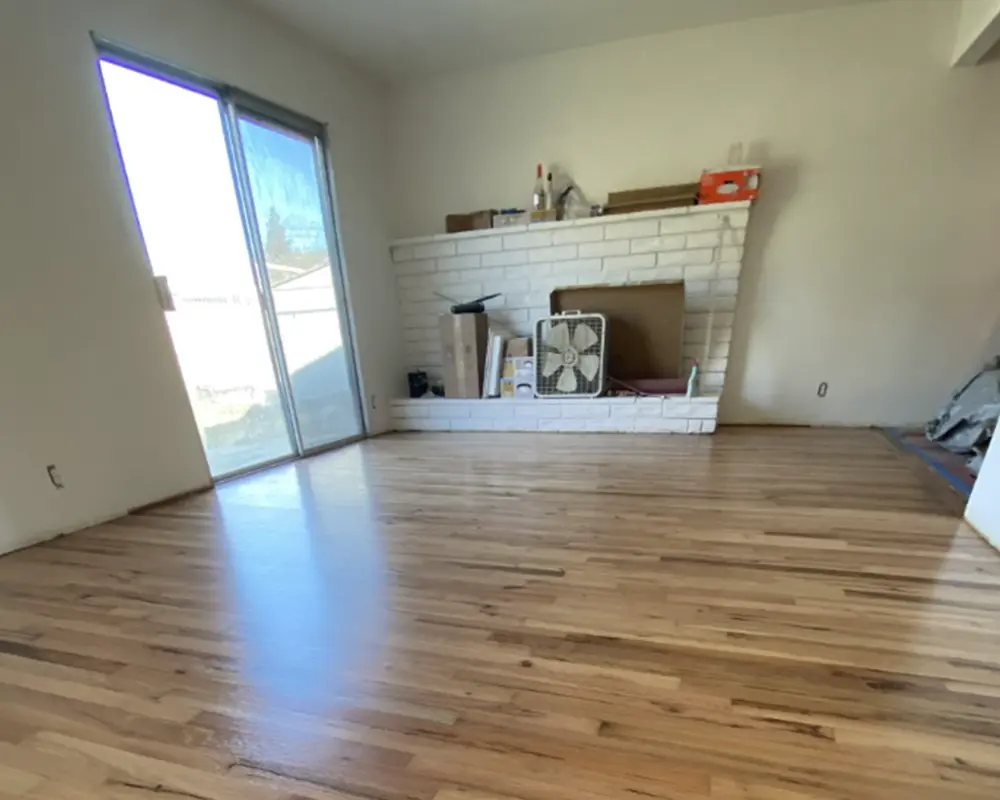 High-End Living Room Sand and Finish
The project was quoted at $4,088.
| Room Size | Square Feet | Average Cost |
| --- | --- | --- |
| 4x10 | 40 | $300 - $500 |
| 10x10 | 100 | $400 - $600 |
| 12x12 | 144 | $500 - $900 |
| 16x16 | 256 | $700 - $1,500 |
| 20x20 | 400 | $1,000 - $2,000 |
| 24x24 | 576 | $1,200 - $1,800 |
| Stairs (12 to 17 steps) | --- | $300 - $1,200 |
| Whole house | 1,000 | $2,000 - $4,000 |
| Whole house | 1,500 | $2,800 - $6,000 |
| Whole house | 2,000 | $3,400 - $8,000 |
* Please note that prices may be affected by changes in labor or material costs. If you want to know the exact price for your hardwood floor refinishing project, please contact us.
At KHB Flooring, we prioritize your satisfaction and strive to make working with us effortless and accessible. You can trust us to prioritize your time and financial investment, allowing you to enjoy a high-quality new floor while staying within budget.
We're Taking Care Of Everything For You!
Not everyone is prepared for the commitment involved in refinishing their floors. Fortunately, we have already handled your most pressing concerns!
We can collaborate to develop a plan that satisfies your requirements and fits your budget at the same time. Our cost-effective flooring solutions will guarantee you can still get your upgrade without digging into your savings.
We strive to be as efficient and timely as possible. Our aim is to finish the job within the agreed timeframe, so you can enjoy your refinished floors as planned and so we can move on to helping our next client. We're in this together, so there's no reason for us to drag on forever.
A Simple, Quick, And Effortless Hardwood Refinishing Process
This process has been designed to prioritize your comfort and well-being while getting the upgrade you've been dreaming of. Your hardwood floor refinishing process will be fast, efficient, and successful!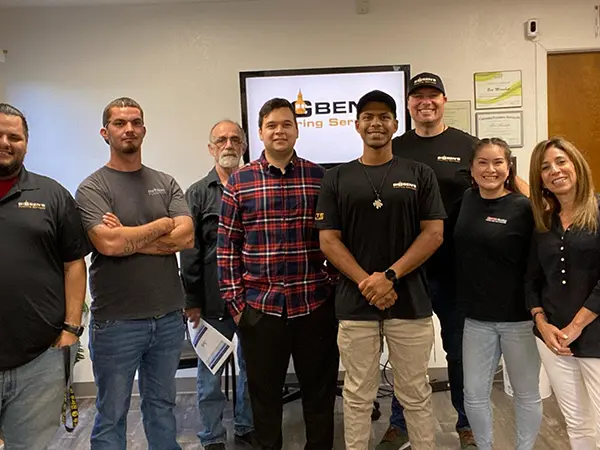 Get in touch with us, and we'll tell you exactly what your hardwood floor needs.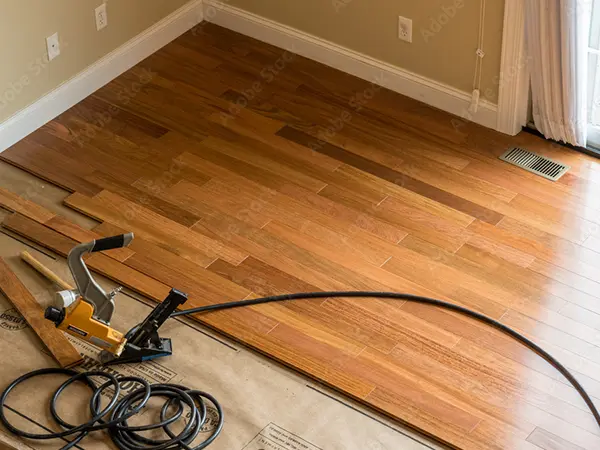 When all the details are in place, sit back and watch us work on your floors.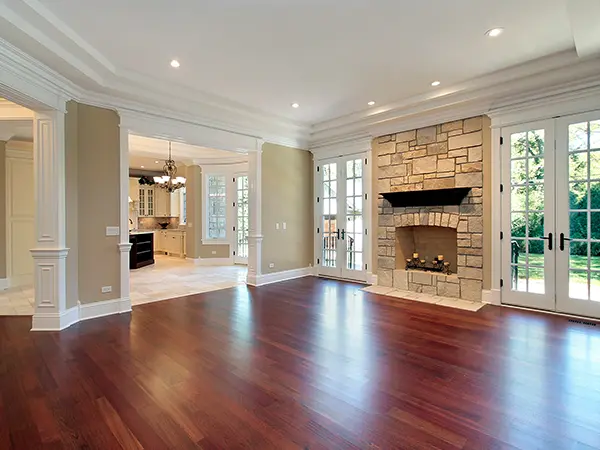 Your hardwood floors are now finished! Enjoy them like they're brand new!
Frequently Asked Questions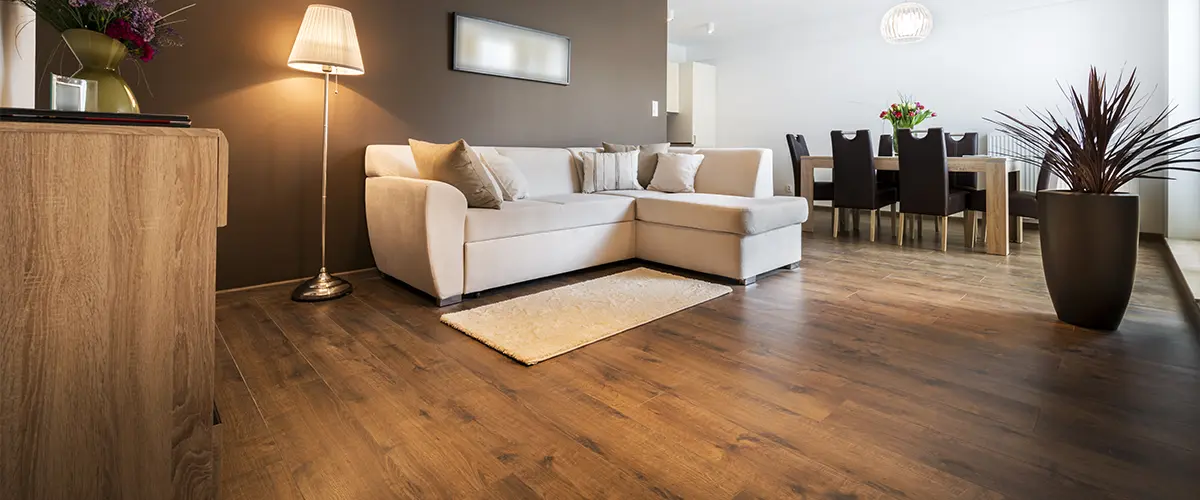 Refinish Your Hardwood Floors And Start Enjoying Them Like You Used To!
Finishing hardwood floors in Lathrop, CA, is a home improvement project that adds value to your property and gives you a sense of pride in your home. Although it is not a lengthy project, it is still worth the investment for the long-term benefits it provides. Every single dollar spent on it is definitely worthwhile.
If you're determined to work with an expert on your hardwood floor refinishing project, get in touch with us at (209) 487-9663 or request your free estimate from the button below. We'll circle back within a business day!
Very professional, clean, and attention to details is outstanding. Great crew to have around!
Big Ben and his friendly staff really get the job done! Excellent service and quality product.
Other services you might be interested in:
Lathrop is a vibrant city with plenty of attractions to explore. From the picturesque River Islands at Lathrop Regional Park to the historic Mossdale Crossing Bridge and the lush greenspaces of Central Valley Community Park, there are plenty of landmarks that make this city special. Whether you're looking for outdoor activities or just a place to relax and enjoy nature, Lathrop has something for everyone. Here at KHB Flooring, Lathrop is actually one of our favorite cities to work in!