The Best Laminate Flooring Installation In Lathrop, CA
Want to install a lasting laminate floor in your home? Leave it to the pros and make it happen!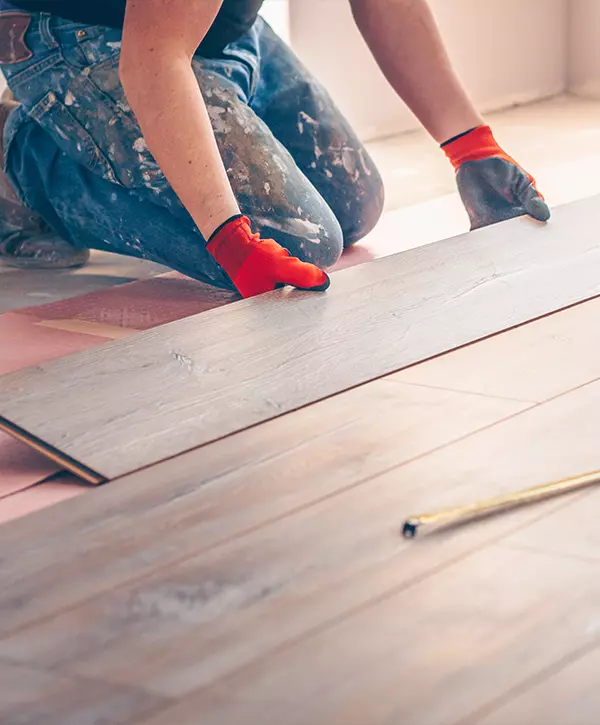 At KHB Flooring, we've installed over 2,000 laminate floors in Lathrop, CA, and the surrounding areas. We're experts in our craft, and we promise you a truly amazing and long-lasting product that will transform your space and give it an incredible vibe everyone in your home will love!
Our complete laminate flooring installation is one of the most popular services for homeowners in Lathrop, CA, and for good reason. Enjoy all the perks of working with top-tier contractors and get a professional on your upcoming laminate flooring installation.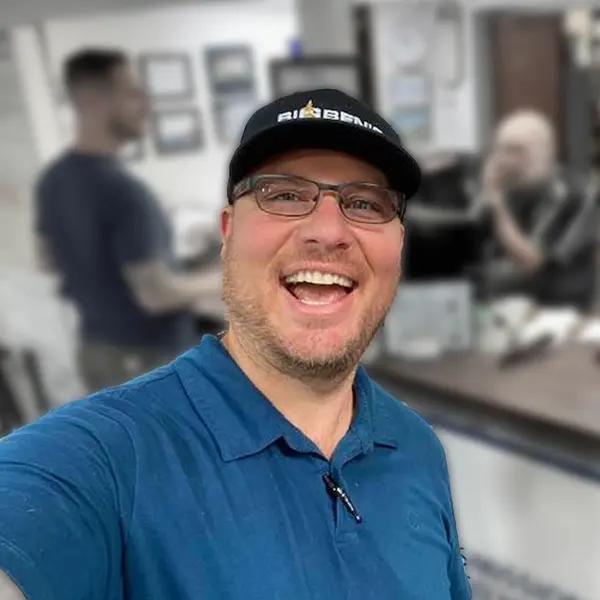 Ben Manship – One of the three owners of KHB Flooring
Hi, I'm Ben, one of the three owners of KHB Flooring. I have had a passion for carpentry and wooden floors since I can remember. I've completed over 5,000 flooring projects and have seen every major issue that wood floors can have. I partnered with Bobby and Ryan to offer you an even better flooring service and raise the bar for every other flooring company in Tracy, CA.
Laminate Flooring Installation - Now With Extra Perks
Experience the assurance of a smart investment with our laminate flooring installation in Lathrop, CA. Our mission is to redefine the flooring industry in Lathrop by providing homeowners like you with an exceptional service that you simply can't get anywhere else.
Get ready to enjoy:
Check Out Our Portfolio And Get Some Inspiration!
We are committed to delivering outstanding laminate flooring installations, carefully attending to every detail. Explore our collection of finished projects and envision the transformative possibilities for your space with our world-class flooring service!
Ready to enjoy a laminate flooring installation that's up to the highest standards? Fill out this short form or call us directly at (209) 487-9663 to get started. We're looking forward to learning more about your project and helping you make it happen!
Your Neighbors Loved Working With Professionals
We've assisted countless homeowners in Lathrop with their new laminate floor installation projects. We've proved our reliability and professionalism time and again, and people loved every second of it. This is what they say about us…
Big Bens always put their customers first! If you use their service you will not be disappointed!
Big Ben's is top notch! They use very high quality products, at affordable prices. If you are looking to replace flooring or carpet, you can't go wrong using Big Ben's!
Vinyl Flooring Installation Cost In Lathrop, CA
On average, you can expect the cost of professional laminate flooring installation to range between $5 and $10 per square foot, while the flooring materials themselves will typically range from $1 to $5 per square foot.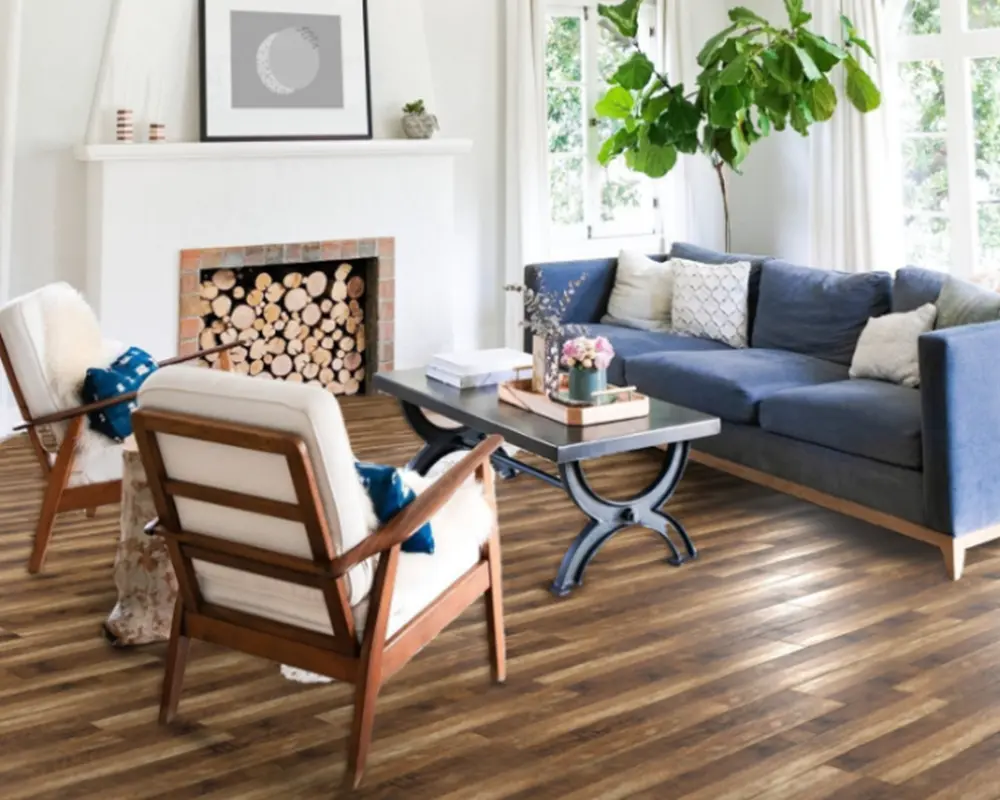 Premium Laminate Living Room Flooring
This 280 sq. ft laminate flooring project included:
The project was quoted at $3,920.
| Project Size (sq. ft.) | Average (Materials Only) | Average (Material & Labor) |
| --- | --- | --- |
| 100 | $80 - $250 | $300 - $900 |
| 200 | $160 - $500 | $600 - $1,800 |
| 300 | $240 - $750 | $900 - $2,700 |
| 400 | $320 - $1,000 | $1,200 - $3,600 |
| 500 | $400 - $1,250 | $1,500 - $4,500 |
| 600 | $480 - $1,500 | $1,800 - $5,400 |
*The cost of laminate flooring installation may vary depending on labor and material expenses. For a more precise price estimate, please reach out to us for your free pricing quote.
Once we're done with our on-site consultation, we'll send you a detailed quote covering all aspects of your project and its corresponding costs. Our goal is to stay within your budget while delivering top-notch service to make sure you're completely satisfied
We're Taking Care Of Everything For You!
When it comes to any home improvement project, including installing new laminate flooring, homeowners worry mainly about two things. Below, we're debunking both of them and showing you that you can start your project no matter what!
Laminate flooring is one of the most affordable flooring materials, so there's no point in worrying about the total cost of the job. Our laminate flooring installation focuses on making your investment worth every single penny, hence our quick, seamless, and stress-free process.
Our goal is to get your new laminate flooring installed within the agreed timeframe without any major delays or setbacks. We want to be efficient and prompt, so you can start enjoying your new floor as soon as possible. This approach benefits both you and us, as it allows us to move on and assist our next clients with their flooring installations.
Minimizes The Stress And Anxieties With A Quality Laminate Floor Installation
You'll go through a seamless and beautiful experience where everything we do is focused on your needs, wants, and preferences. This 3-step process ensures efficiency and quality, so you can minimize the stress and anxieties of any project!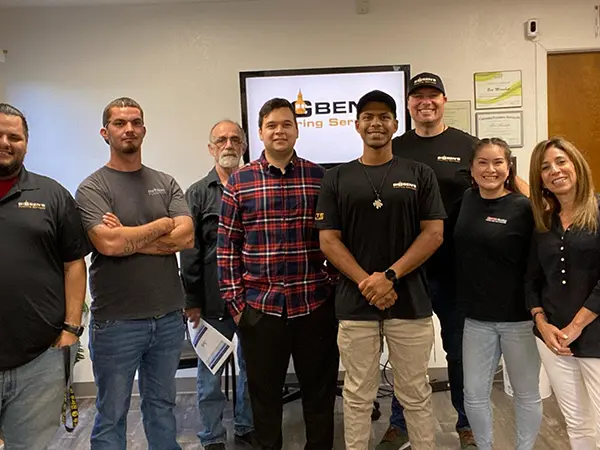 Share your vision, and we'll help you choose the best laminate floor for your home.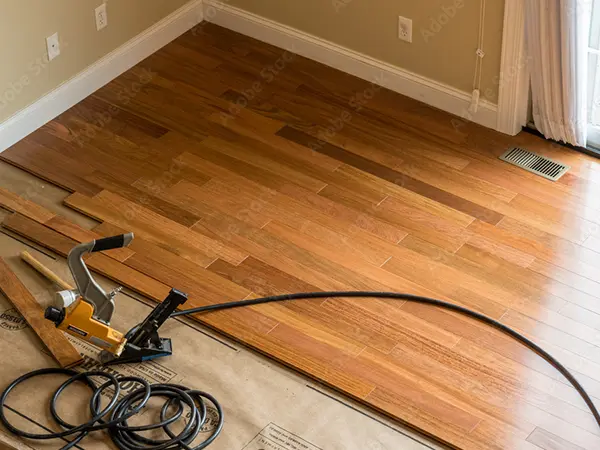 When you've decided on the materials, we get to work according to our schedule.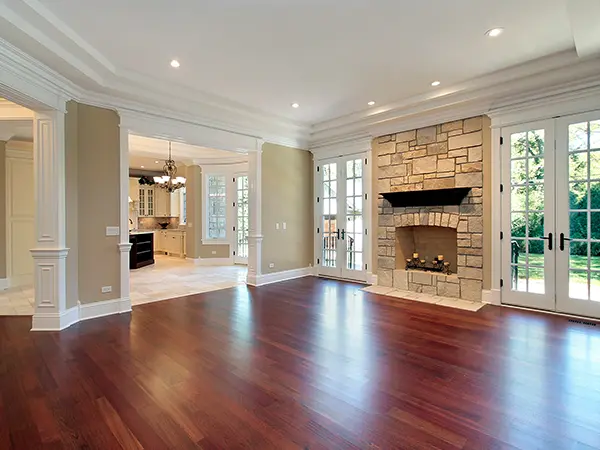 After a final walkthrough and some insights about your new floor, you can start enjoying it!
Frequently Asked Questions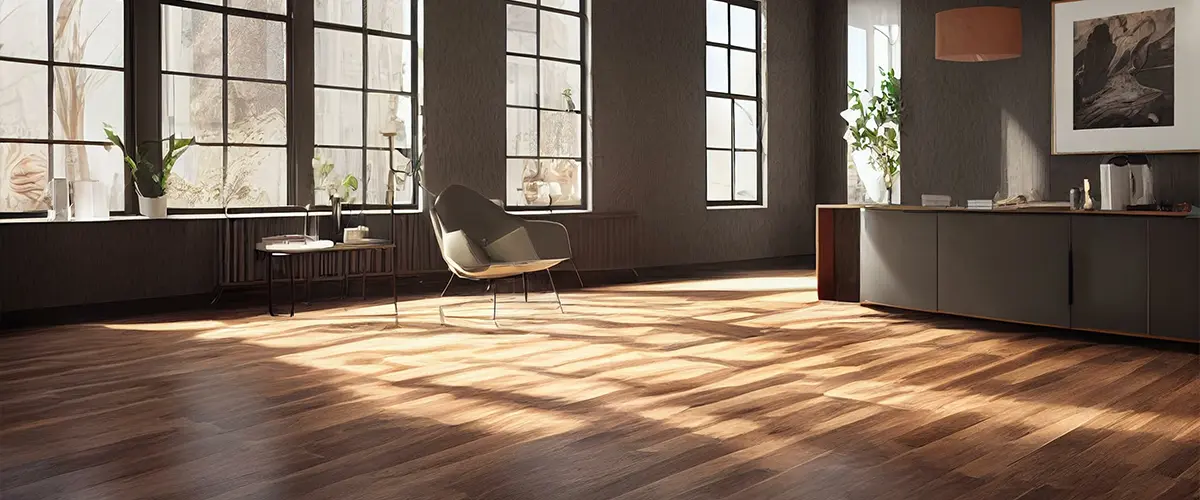 A Laminate Flooring Service You Can Fully Trust!
Properly installing laminate flooring is crucial to ensure it complements your home and offers all its benefits, like being affordable, easy to maintain, and relatively durable. This floor will make your space look amazing in ways you never even imagined – especially when you have a pro handle the installation.
Get in touch with us at (209) 487-9663 or click the button below to request a free estimate for your upcoming laminate flooring installation in Lathrop, CA.
Very professional, clean, and attention to details is outstanding. Great crew to have around!
Big Ben and his friendly staff really get the job done! Excellent service and quality product.
Other services you might be interested in:
Lathrop, CA, is a vibrant city situated in the heart of San Joaquin County. Known for its beautiful parks, strong community spirit, and strategic location being part of the greater metropolitan area of Stockton. Its rapidly growing residential areas and thriving businesses contribute to its reputation as a great place to live, work, and play. As the city continues to grow, so does its commitment to maintaining the quality of life for all residents, making it a highly sought-after place for homeowners.