Loop Carpeting In Modesto, Turlock, Tracy, And More Of CA
Step into the world of comfort and style with our premium quality loop carpeting installation.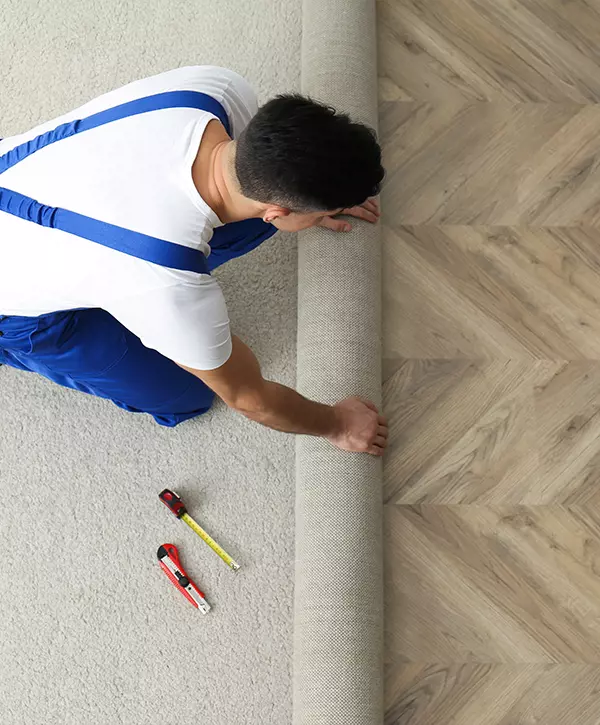 Imagine your home or office adorned with a luxurious, yet durable carpet that enhances the ambiance while being practical and easy to maintain. Our loop carpeting fits perfectly into this vision!
Made from durable materials, these carpets are designed to withstand high foot traffic while maintaining their elegance for years. They provide excellent insulation, helping to reduce energy costs, and their easy-to-clean nature makes them a practical choice for busy households and bustling offices.
When you choose KHB Flooring for your carpet installation needs, you can enjoy:
Benefits of Loop Carpeting
Loop carpeting, also known as loop pile carpet, offers a range of advantages that make it a great choice for both residential and commercial spaces:
Loop carpeting is renowned for its durability. The tightly woven loops create a surface that can withstand heavy foot traffic, making it an ideal choice for high-traffic areas and commercial spaces.
The tight weave of loop carpet makes it resistant to stains and spills. It's easier to clean and maintain, making it a practical choice for homes with pets and children.
Loop carpeting comes in various patterns and geometric designs, allowing you to create beautiful patterns that add visual interest to your space.
Loop carpeting provides a comfortable and plush surface to walk on, making it a great choice for bedrooms, living rooms, and other areas where comfort is a priority.
Loop carpet is relatively easy to maintain. Regular vacuuming can help prevent dirt and debris from becoming trapped in the loops, ensuring a clean and tidy appearance.
The tight weave of loop carpet makes it resistant to stains and spills. It's easier to clean and maintain, making it a practical choice for homes with pets and children.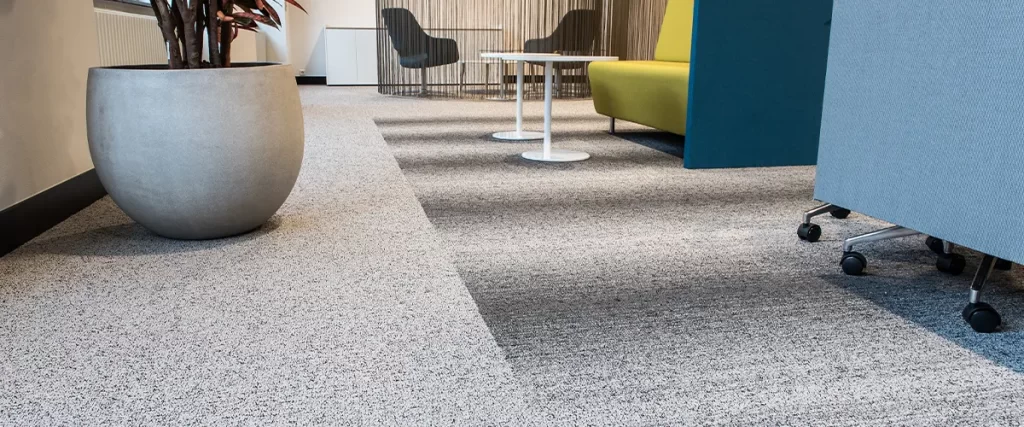 While some people mistake loop carpets with Berber carpet, there are some key differences between the two.
Loop Carpeting vs. Berber Carpeting
| Features | Loop Carpeting | Berber Carpeting |
| --- | --- | --- |
| Pile Type | Loop pile | Loop pile |
| Durability | Highly durable, suitable for heavy traffic areas | Highly durable, ideal for high-traffic spaces |
| Stain Resistance | Resistant to stains due to tight weave | Resistant to stains, thanks to its tight loops |
| Visual Interest | Offers a variety of patterns and geometric designs | Typically features looped styles, adding texture and interest |
| Comfort Underfoot | Provides comfort and a plush feel | Comfortable underfoot, especially when made from softer materials |
| Maintenance | Relatively easy to maintain with regular vacuuming | Requires regular vacuuming to prevent dirt from getting trapped in loops |
| Versatility in Styles | Available in various styles and textures, from level loop to multi-level loops | Offers versatility in terms of colors and loop heights |
| Ideal Spaces | Great for bedrooms, living rooms, and areas where comfort is a priority | Suitable for high-traffic areas, commercial spaces, and homes with pets |
| Material Options | Available in various materials, including wool, nylon, and synthetic blends | Material options include wool, nylon, and olefin, each with its unique qualities |
| Pattern Variety | Offers a wide range of patterns to create visual interest | Can feature patterns created by the arrangement of loops |
Get The Best Carpet Installation Services, Just Like These CA Homeowners
Read on to discover heartfelt testimonials from our satisfied customers, who have experienced firsthand the transformative power of our top-quality flooring installation services.
Big Bens replaced the carpet in my parents house last week, and everything looks amazing!
The installers Mario and James moved all the furniture for us we barely had to do a thing.
Thank you Big Bens Flooring!:)
Big Ben's is top notch! They use very high quality products, at affordable prices. If you are looking to replace flooring or carpet, you can't go wrong using Big Ben's! 👍
Loop Carpeting Styles and Variations
Loop carpeting offers an extensive array of styles and variations, allowing you to personalize your space while enjoying the benefits of this durable and stylish flooring option.
Level loop carpet, also referred to as "berber," features loops of the same height, creating a flat and uniform surface. This style is known for its timeless appeal and excellent durability, making it a reliable choice within carpet styles.
The simplicity of level loop carpet allows it to complement a variety of interior carpet styles, from traditional to contemporary. It's a popular choice for spaces where a clean and cohesive appearance is desired.
Multi-level loop carpeting introduces texture and depth by incorporating loops of varying heights, resulting in a visually appealing surface that adds character to your space. It stands out among carpet pile styles for its unique textural qualities.
This style is perfect for those seeking visual interest and a tactile experience underfoot. It can be an excellent choice for rooms where you want to create a cozy and inviting atmosphere, showcasing the versatility of carpet loops.
Patterned loop carpet allows you to make a unique design statement. These carpets feature intricate patterns created by the arrangement of loops, adding a touch of artistry to your floors and distinguishing it from other carpet styles.
Whether you prefer geometric designs, florals, or other patterns, patterned loop carpeting provides endless customization possibilities within carpet styles. It's a creative way to infuse personality into your interior.
Wool loop carpet is a luxurious option known for its natural softness and durability. It's an excellent choice for spaces where comfort and elegance are paramount, emphasizing the importance of carpet fibers in carpet pile.
Nylon loop carpet is highly resilient and resistant to wear and tear. It's a practical choice for areas with heavy foot traffic and offers excellent stain resistance, showcasing the functionality of carpet pile fibers.
Synthetic loop carpeting, often made from materials like olefin, provides budget-friendly options while maintaining durability and resistance to stains and moisture. It exemplifies the versatility of carpet fibers within carpet pile.
Loop carpeting is available in an array of earthy tones, including shades of beige, brown, and taupe. These colors evoke a sense of warmth and natural beauty, influencing the overall ambiance of your space and carpet styles.
For a more contemporary look, consider loop carpeting in cool tones like gray and blue. These colors can create a modern and refreshing ambiance, providing a diverse palette within carpet styles.
Are you ready to transform your space with our diverse range of loop carpeting options? Contact our team at KHB Flooring today for expert assistance and high-quality carpet installation services tailored to your specific needs.
Ready to Experience the Comfort of Loop Carpeting?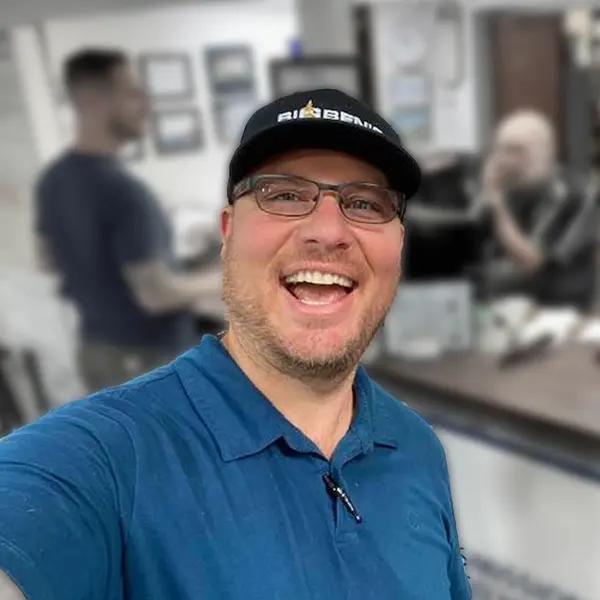 Give us a call at (209) 487-9663 today or send us a message via the button below. Our expert team at KHB Flooring is eager to assist you with personalized solutions, ensuring that you select the perfect loop carpeting to elevate your space.
We can't wait to help you transform your home with our high-quality, durable, and aesthetically pleasing carpet options.