The Best Carpet Installation In Manteca, CA
Installing a carpet floor in your hom? You'll want a pro to take care of that!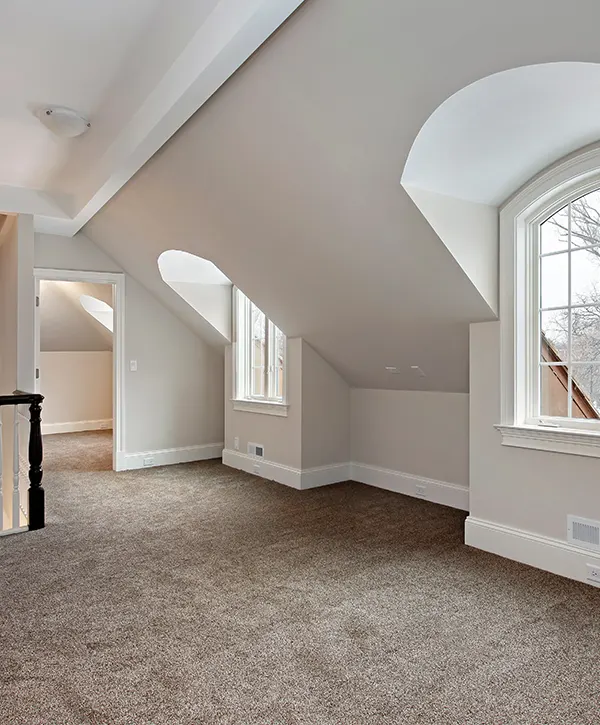 For more than ten years, KHB Flooring has provided excellent carpet floor installation services that help make homes beautiful and cozy. 
Thanks to our commitment to delivering exceptional work, we are a trusted choice for homeowners in Manteca, CA, and other areas to get their floors installed with a reliable and fairly priced service.
Check out this breakdown to see which type of carpet floor is best for your particular needs, but also what makes us so much better than others flooring contractors in Manteca!
A Carpet Installation Process That Comes With Extra Perks
We're fully committed to making sure you're completely satisfied with our work and your new carpet floor. We strive to exceed the expectations set forth in our contract by delivering exceptional quality, along with some perks that you're not getting from anywhere else! 
A Reliable Carpet Installation That'll Last Years!
Our goal at KHB Flooring is to provide you a carpet installation service that goes beyond your expectations. 
We understand the importance of loving everything about your home and strive to offer you the best possible craft, customer service, and experience. Get ready for an outstanding home improvement journey that'll make you come back for more!
You'll enjoy clear communication and pricing transparency, reliable pros all dedicated to your needs and preferences, and a smooth and fast process. These all guarantee we won't be in your way for too long, so you can return to your daily routine. 
Check out our carpet installation offer, and enjoy working with a top-tier flooring expert! Reap all the benefits of a complete service now!
Carpet Installation Cost In Manteca, CA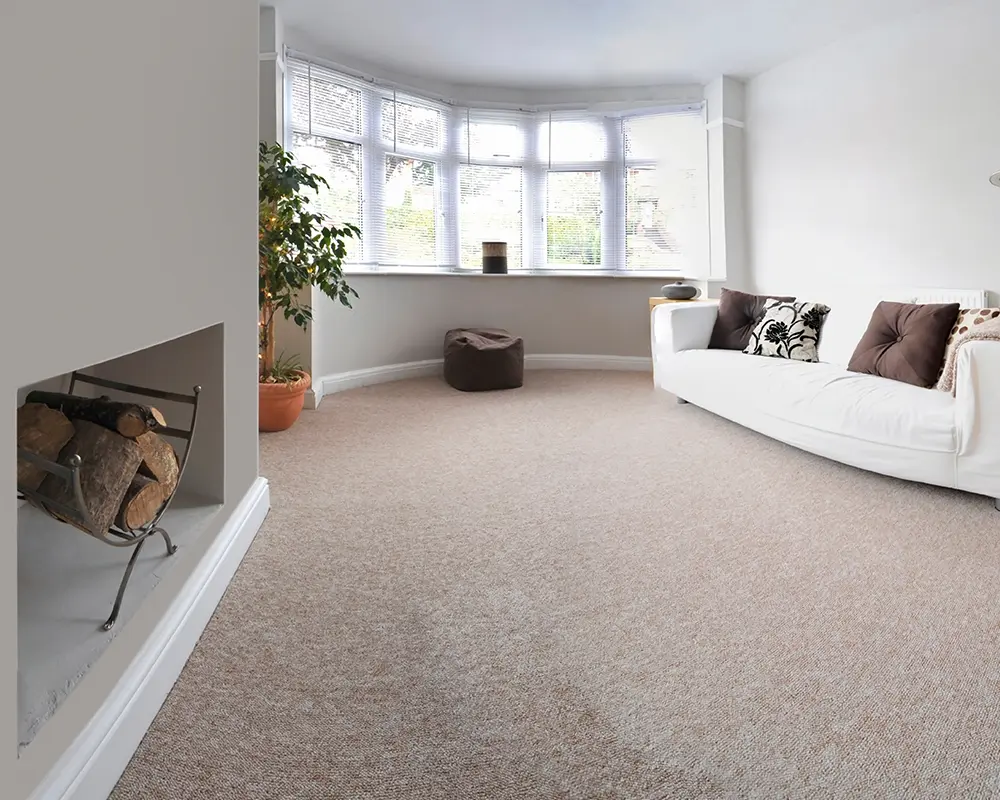 45 oz. Living Room With Entry Level Carpet
This 300 sq. ft. carpet installation project included:
The project was quoted at $1,307.
Manteca Homeowners Love Working With Us!
Here's what homeowners in manteca say about working with KHB Flooring!
Patient with this little old couple, highly efficient, professional, and friendly. Great work! Love our floor! Hoping to get more of our floors done.
Big Ben's is top notch! They use very high quality products, at affordable prices. If you are looking to replace flooring or carpet, you can't go wrong using Big Ben's!
Even experienced shoppers can struggle to understand the different carpet features. It can be even more daunting to choose the right color, texture, and thickness. 
We're here to help you figure out which type of carpet will work best for your needs. We'll take you through all the important factors to consider, so you can find the perfect choice for you.
Nylon is a popular synthetic fiber often used in carpeting. Nowadays, most carpets are made of nylon due to their affordability, style, and durability. 
Different types of nylon products are available, from luxurious to more economical options. If you're considering flooring options for your basement, nylon is a good choice. 
It prevents the growth of mold and mildew, and resists stains, keeping its color over time. However, the carpet may create static, which you can easily prevent by treating the fibers before installation.
Nylon carpet costs between $0.75 to $9 per square foot.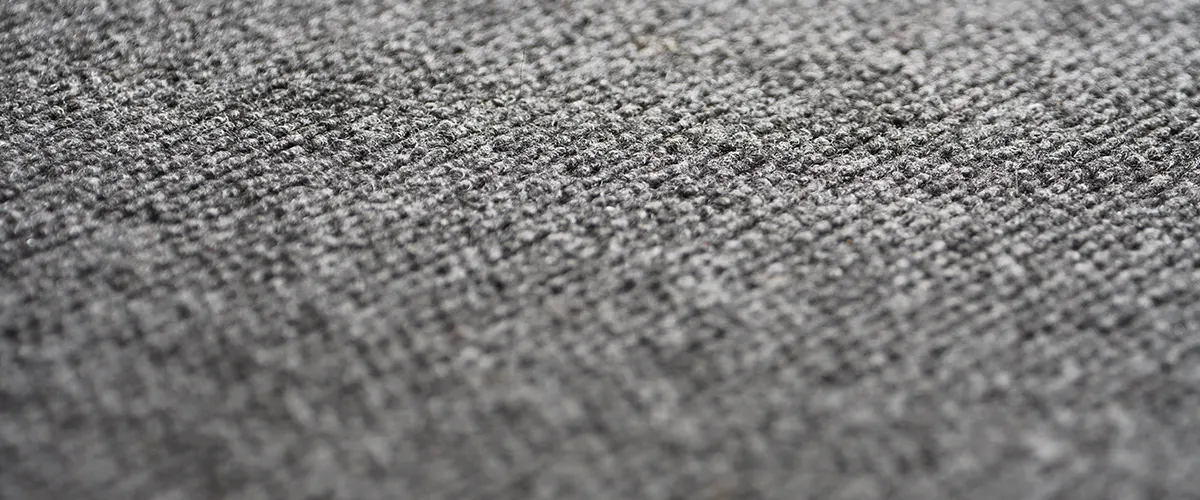 Cotton carpets may feel cozy and natural, but they come with a high price tag and aren't very resistant to stains. 
Despite being easy to clean, they are prone to staining and require a lot of care. Plus, heavy foot traffic or pets might cause them to fade. If you're looking for durable flooring for busy rooms, cotton may not be your best bet.
On the other side, cotton carpets work incredibly well in bathrooms, as long as you make sure you dry them out when they're wet.
Cotton carpets cost between $4 to $15 per square foot.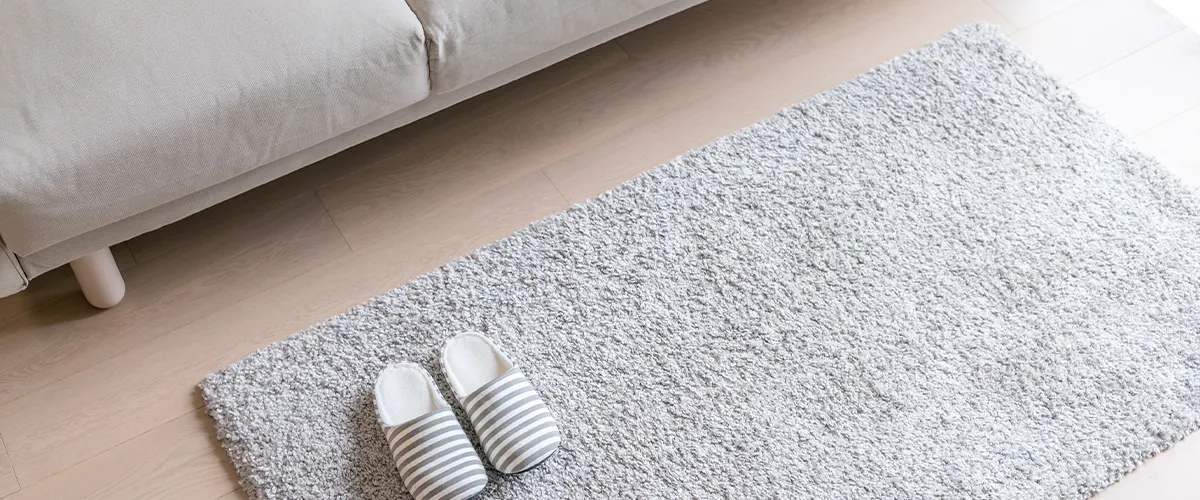 Polyester is a great choice because it's less expensive than materials like nylon, but still resists moisture and stains just as well. It's also very durable. And, if it's made into a thicker pile, polyester feels very soft and luxurious!
Polyester carpets can be a cost-effective option, but they may not last as long as nylon carpets and may not recover as well from wear and tear. However, some polyester carpets, particularly those made from recycled materials like PET, offer environmental benefits.
Polyester carpets cost between $1 to $8 per square foot.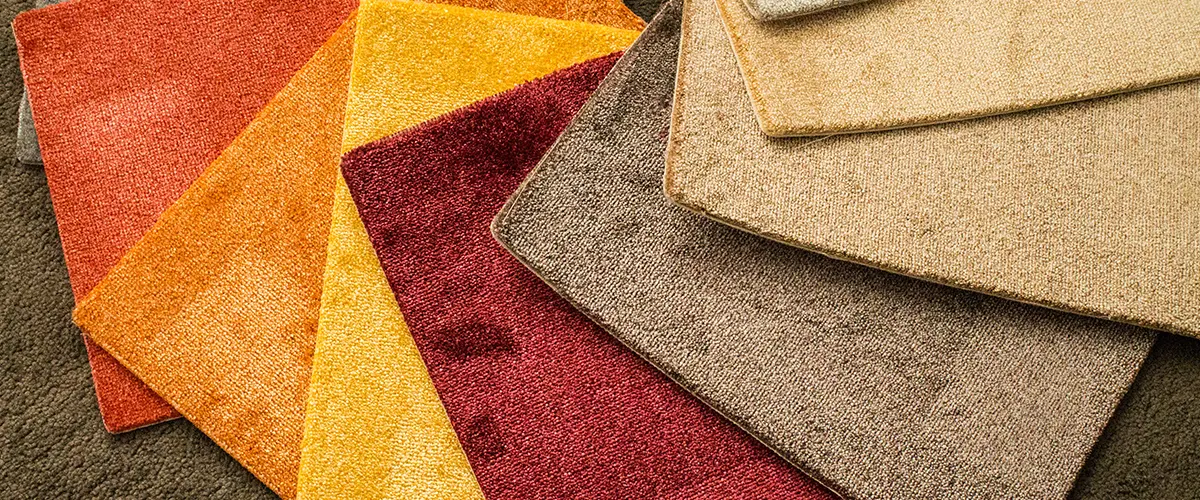 Choosing to invest in a wool carpet for your home is a smart decision. Wool is a strong and durable natural fiber that, when properly maintained, is resistant to dirt and stains. Additionally, wool carpets feel amazing underfoot, providing a comfortable atmosphere in your home for many years.
One disadvantage is that maintaining their cleanliness can be challenging, and they may lose their color over time if exposed to direct sunlight. Additionally, they are twice as expensive as synthetic fiber carpets.
Wool carpets cost between $5 to $25 per square foot.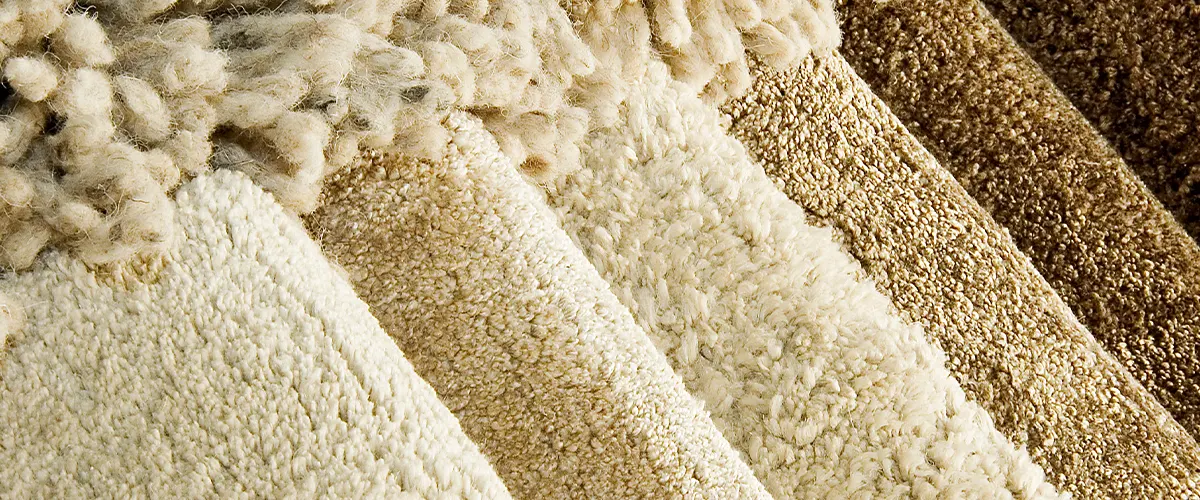 A Smooth And Fast Carpet Installation Process
Our carpet flooring installation process in Manteca, CA, will be easy and stress-free for you. We guarantee exceptional results that will exceed your expectations and leave you worry-free. With us on your side, the journey will be effortless.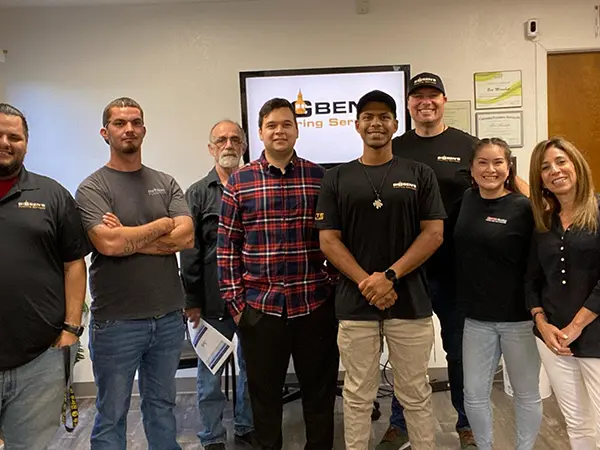 We help you define your vision for your floors.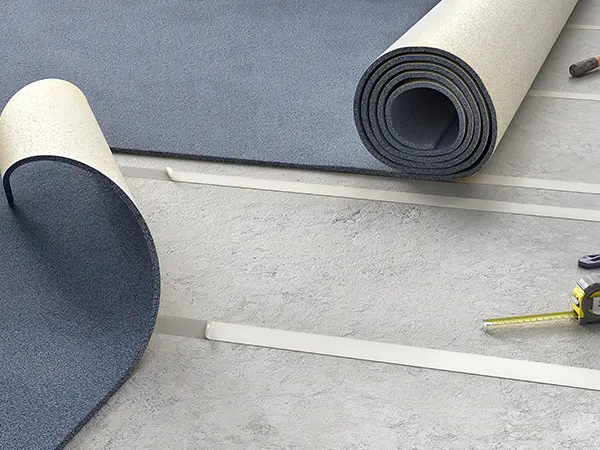 We bring your vision to life with a professional installation.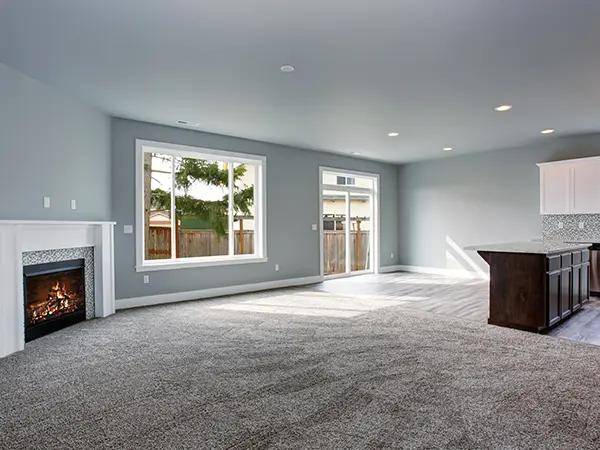 Enjoy floors that will make you smile with every step.
Frequently Asked Questions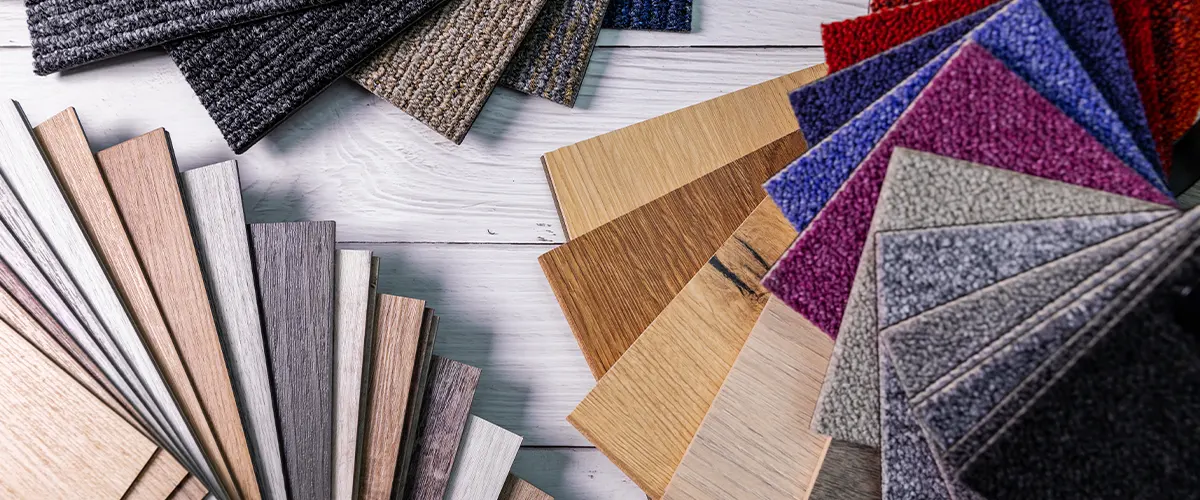 The Only Carpet Installer That's Worth Your Time
We understand that you want high-quality results and a smooth process, but finding dependable assistance can be challenging. 
We want to make it easier for you!
We provide a premium flooring service aimed at delivering maximum satisfaction. Our team is committed to delivering excellent results and paying careful attention to all the details, so you can enjoy a flawless carpet floor! 
With us, you're getting:
Give Your Home a Cozy Feel With Carpet Flooring!