Hardwood Floor Installation In Manteca, CA
If you're interested in a hardwood floor installation service in Manteca, CA, our guide has all the information you need!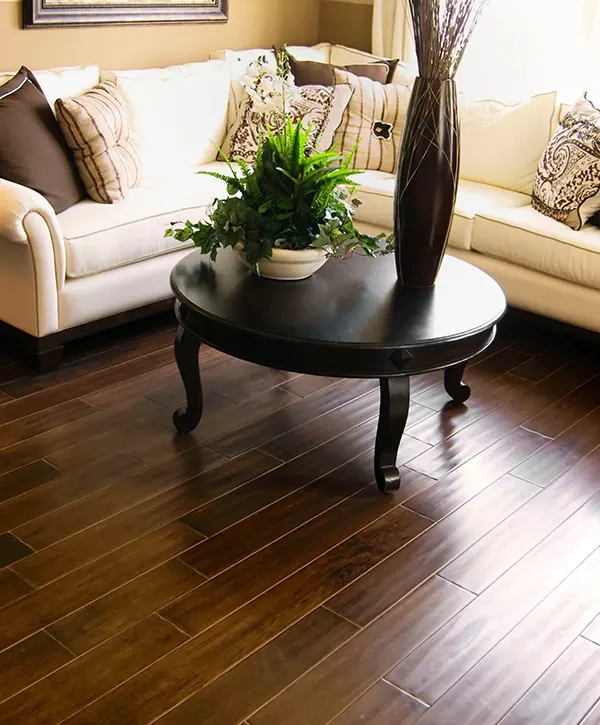 For the best hardwood flooring installation services in Manteca, CA, choose KHB Flooring. We provide exceptional products and services while embodying values such as honesty, integrity, and open communication.
We offer a hassle-free experience to all our clients from beginning to end. Don't wait any longer – upgrade your home's floors today with KHB Flooring.
Our company aims to offer top-quality wood flooring and ensure that your overall experience is exceptional. We try to surpass your expectations and leave you completely satisfied, encouraging you to choose us for all your future flooring needs.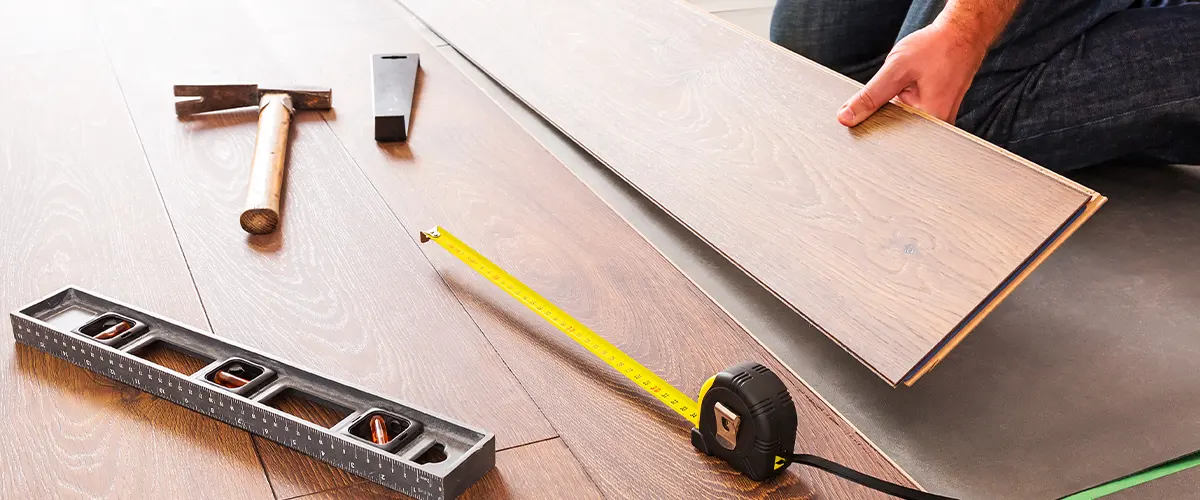 Get Quality Hardwood Floors And Uplift Your Entire Home
A professional refinishing service will reveal the hidden beauty of your wooden floors! You can instantly brighten any room in the house by revamping them to make them cleaner, newer, and more vibrant. 
Your brand-new wood floor will last for years if you hire a trustworthy contractor. At KHB Flooring, since you are our top priority, you will receive all our attention and care. And not only:
Let The Best In The Industry Take On Your Project
For over 20 years, KHB Flooring in Manteca, CA, has been a top provider of carpentry and wood floors. If you're looking to improve your living space with hardwood flooring installation, we can help enhance the look and feel of your home.
Our experienced and trustworthy team of certified staff is committed to providing top-notch services. You can rely on us to confidently and easily guide you through the process. Rest assured that you are working with a team that has honed their skills through years of experience.
Our dedication to crafting beautiful hardwood floors will motivate you to witness the transformation of your project. We prioritize customization, so you can expect nothing less than amazing with your new flooring – it will leave you amazed!
Our Customers In Manteca Love Their New Wood Floors!
Patient with this little old couple, highly efficient, professional, and friendly. Great work! Love our floor! Hoping to get more of our floors done.
Big Ben's is top notch! They use very high quality products, at affordable prices. If you are looking to replace flooring or carpet, you can't go wrong using Big Ben's!
Type Of Upgrades And Materials
Here are some hardwood flooring materials worth considering if you want to give your Manteca home a stunning upgrade.
As homeowners renovate their homes, they appreciate the unique beauty of real wood. This natural material exudes warmth and charm, making creating your ideal living space easier.
Considering investing in high-quality hardwoods can be a worthwhile option for increasing your property value, despite potentially higher costs. You can find various options of hardwoods, including hickory, American cherry, American walnut, pine, and birch.
Although installing real hardwood can be more challenging than other options, its numerous benefits make it a worthwhile investment.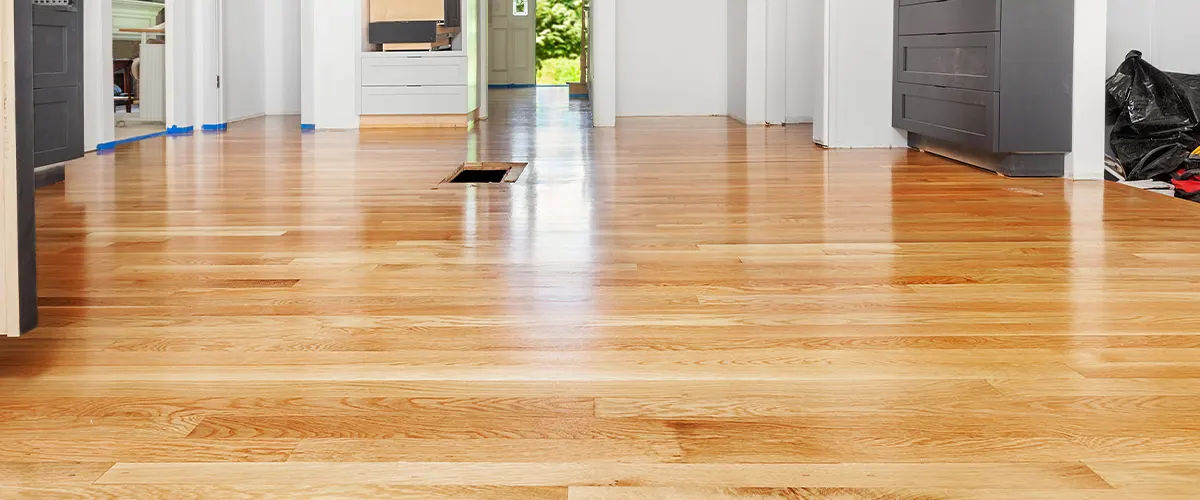 Engineered Hardwood Flooring
Engineered hardwood flooring is a type of flooring that has a plywood core and a real hardwood outer layer. It looks like real wood, but it is stronger than traditional wood floors.
Although engineered hardwood flooring may appear cost-effective, it is not as sturdy as authentic wood. You can only sand and refinish engineered wood up to two times before you expose its plywood core. Beyond that, there is no alternative except to install a completely new flooring system.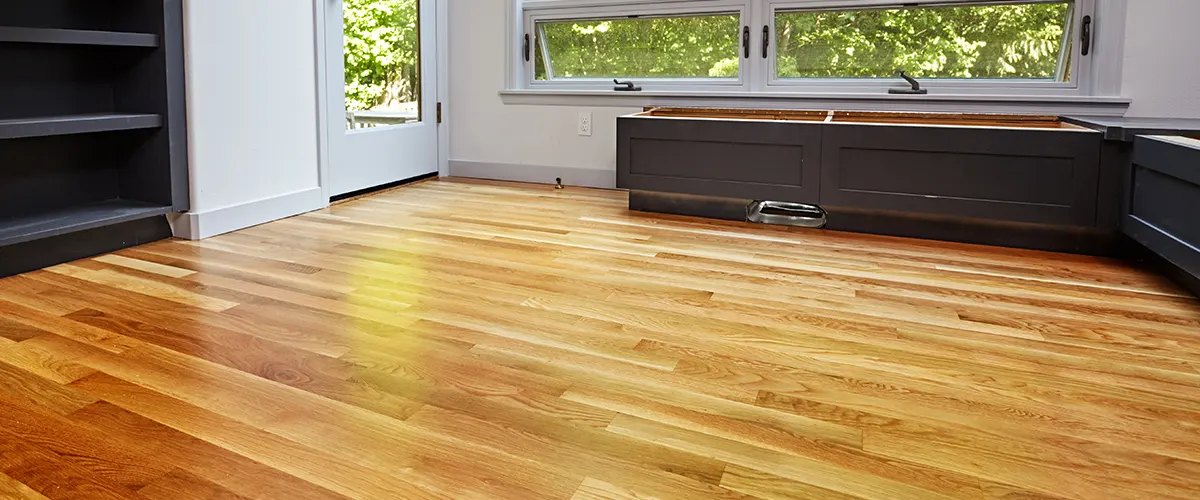 Prefinished Hardwood Flooring
If you want to enhance the appearance and durability of your home's flooring, consider choosing prefinished hardwood floors. They come in two types: authentic and engineered and have more long-lasting finishes than any other finish on the market because they're applied at the factory. With prefinished hardwood floors, you can rest assured that your home will remain attractive and protected for many years.
Prefinished hardwood floors are a great choice for those who want to save time and energy during installation. Although they may cost more than other options, with proper budgeting, the additional cost should not be a problem. Unfinished planks are better if you want a more customized look for your home or office space.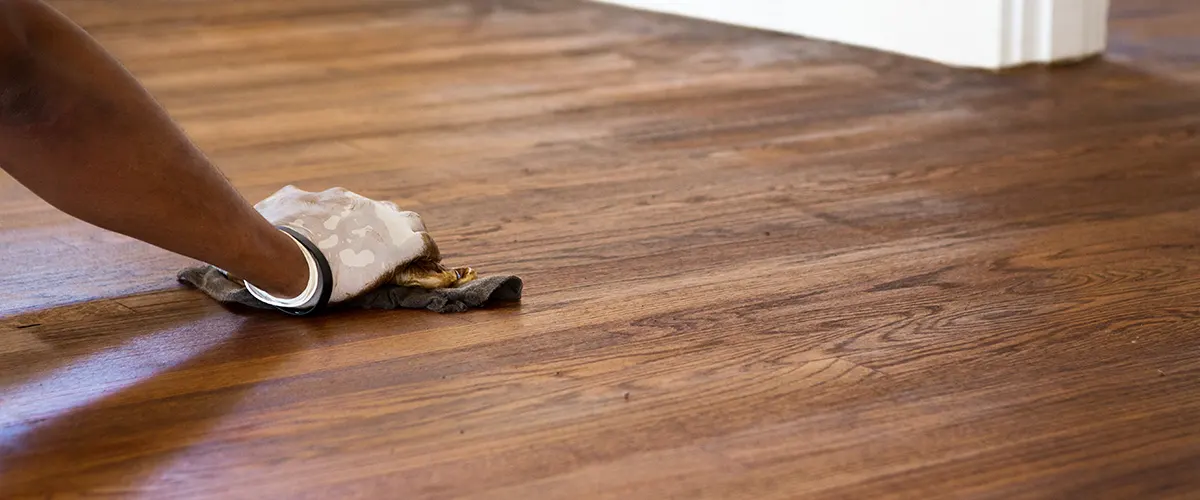 Make Your Hardwood Floor Look Like New
At our company, we are passionate about delivering quality and ensuring you're thrilled with the final product. Browse through some of our work to witness firsthand the level of precision that goes into every project!
The Best Hardwood Flooring Installation Process
We prioritize your convenience and control when it comes to remodeling. You'll have complete authority over the entire project from start to finish while we assist you. With us at the helm, your endeavor will be worry-free, and the journey will be a breeze with simple steps.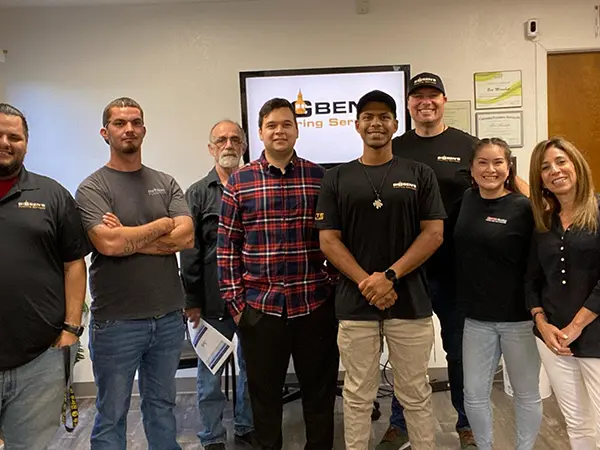 We help you define your vision for your floors.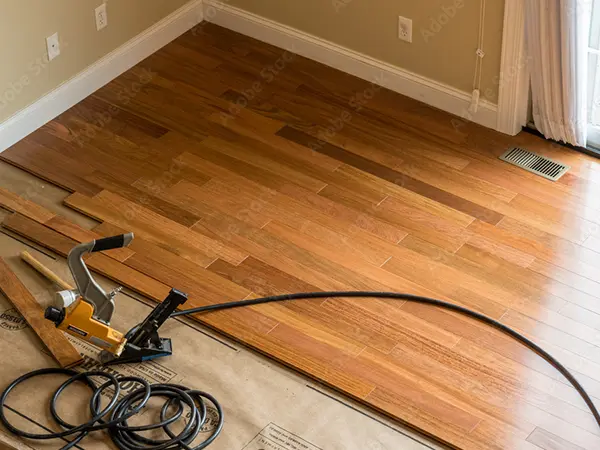 We bring your vision to life with a professional installation.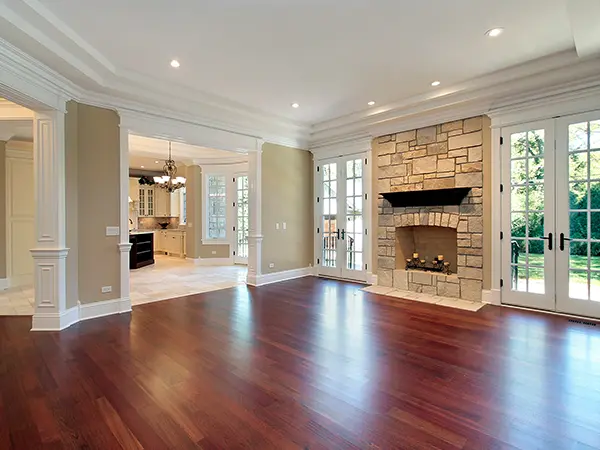 Enjoy floors that will make you smile with every step.
Frequently Asked Questions
The cost of professional installation for hardwood floors in Manteca, California varies based on the complexity of the floor design, such as inserts, herringbone patterns, borders, and medallions, as well as the type of product chosen. The cost can range from $4.99 per square foot to $25 per square foot.
Regardless of the type of work needed or materials you choose, we offer flooring solutions and excellent craftsmanship that cater to every requirement, preference, and budget.
The average rate of hardwood flooring installation is between 10 to 20 square feet per hour.
Our skilled and well-trained installers at KHB Flooring take great pride in delivering excellent service. To ensure efficiency, we may dispatch up to three professionals simultaneously depending on the complexity and size of your project.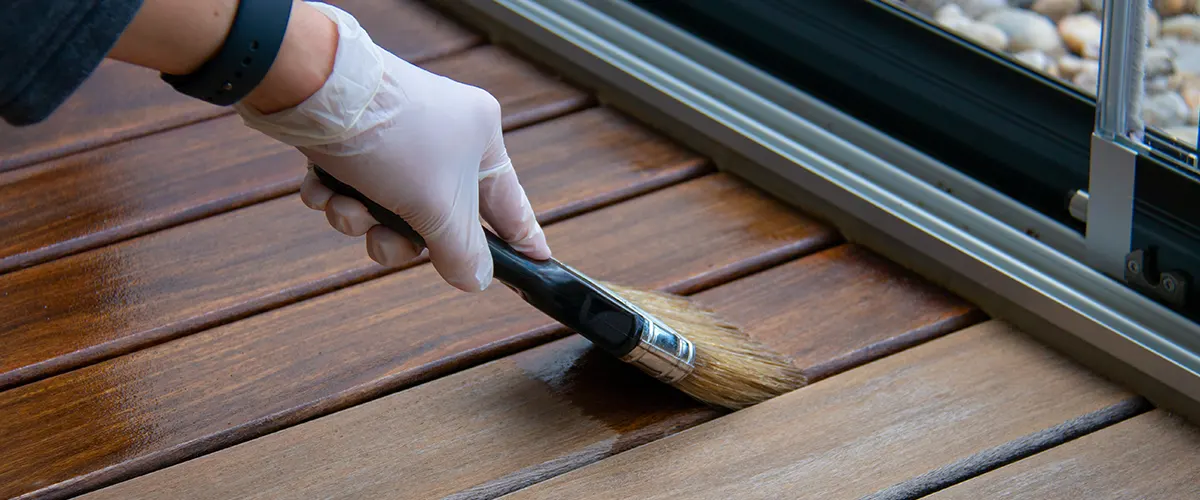 Let KHB Flooring Take Care Of Your Hardwood Floors
If you want to enhance the beauty of your Manteca home by installing hardwood floors, our company is the perfect choice for you. We specialize in new flooring installation and can assure you that your wood floors will be professionally installed with great attention to detail.
With our service, you can transform your living space into something truly special. Don't hesitate to get started today!
Let Your Hardwood Floors Shine Again!