Hardwood Floor Refinishing In manteca
If you're interested in a hardwood floor refinishing service in Manteca, CA, our guide has all the information you need!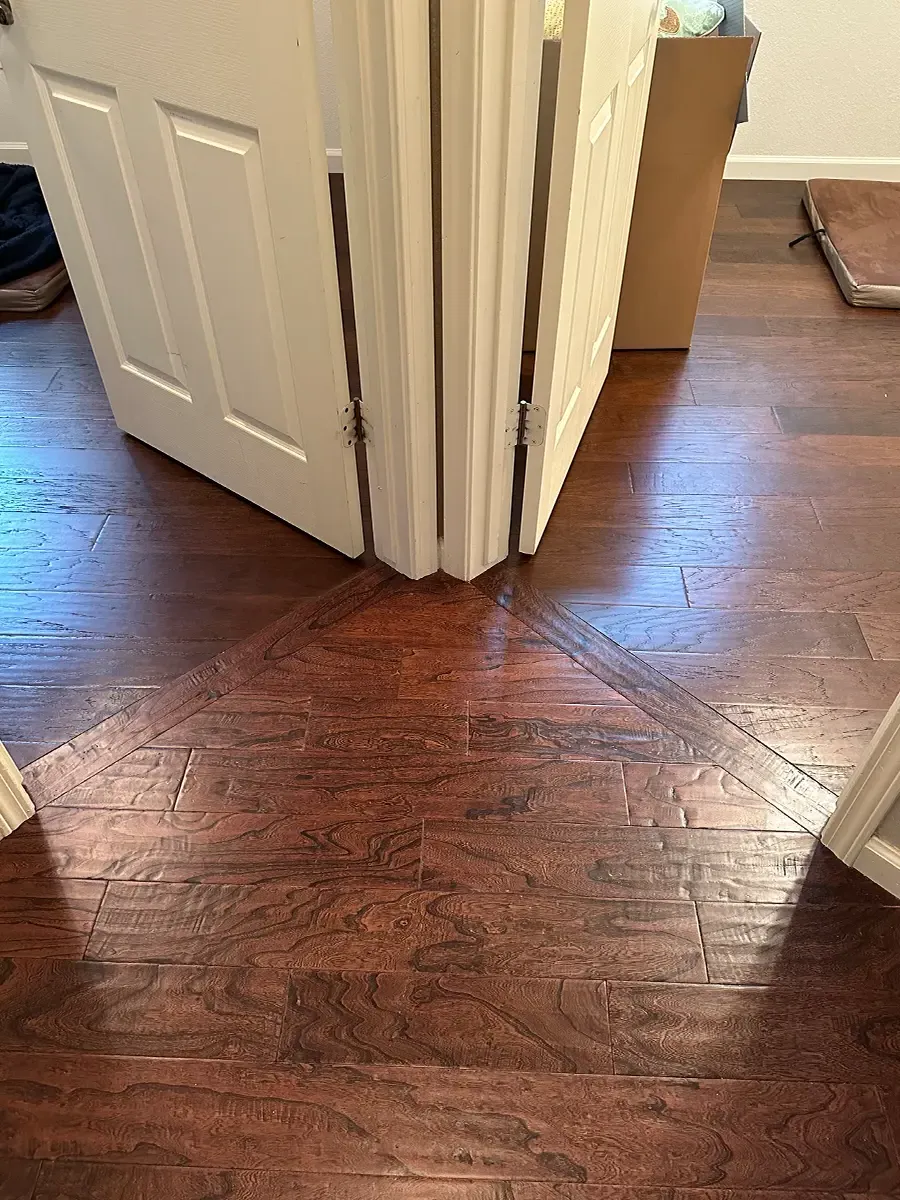 KHB Vinyl and Hardwood Flooring offer full wood floor refinishing services to ensure your wooden flooring investment brings a lifetime of enjoyment. Periodic refinishing is necessary, but with our careful craftsmanship and dedication to perfection, you can have peace of mind knowing your floors will look as good as new, even after years of use.
Trust us to make sure your hard-earned money is well spent. We are confident that you will be satisfied with the excellent results of our skilled craftsmanship. Our refinished floors will look as good as new and function perfectly. We strive to provide exceptional service to exceed your expectations.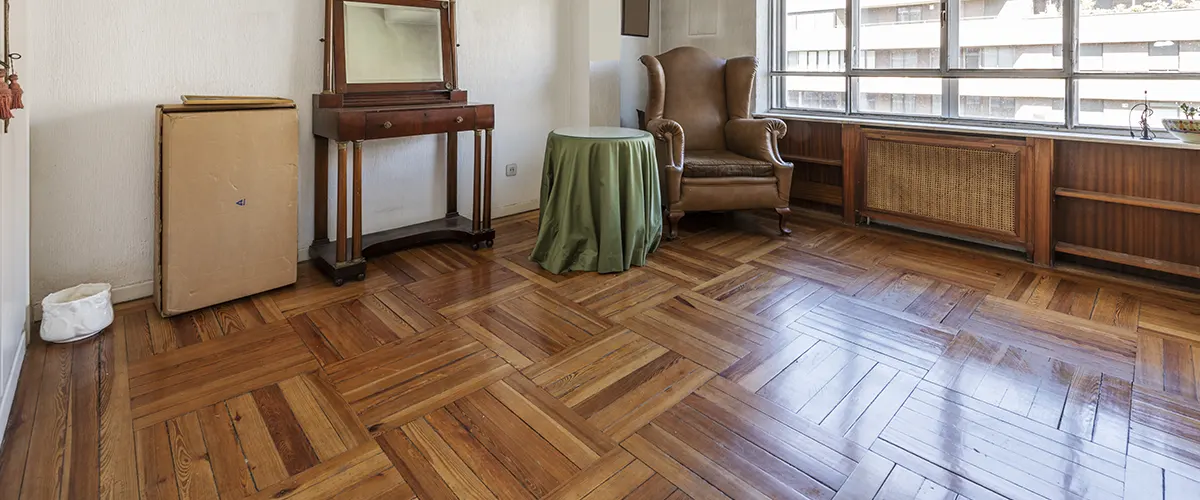 A Floor Refinishing Project With Plenty Of Benefits!
Get expert refinishing services to turn your wooden floors into stunning masterpieces! In a short time, your floors will shine and look even more vibrant.
You can trust that the superior results will brighten any area of your house for years to come. However, finding a trustworthy professional to do the job perfectly is important.
 Enjoy your newly-refinished wood floor as soon as possible!
A Highly-Efficient Floor Refinishing Service In Manteca, BC
It can be challenging to find a reliable company that can restore your hardwood floors and brings out their full potential, as the number of skilled professionals in this field is decreasing rapidly.
You can rely on KHB Vinyl and Hardwood Flooring because of our excellent reputation, certifications, and 20 years of experience in refinishing and installing floors. We guarantee that the results will surpass your expectations.
We are dedicated to meeting your needs and providing top-quality craftsmanship. We are so confident in our work that we guarantee your complete satisfaction and know that you will proudly show off your new floors for years to come!
Manteca Homeowners Love Their Refinished Hardwood Floors!
Big Ben and his friendly staff really get the job done! Excellent service and quality product.
Big Bens always put their customers first! If you use their service you will not be disappointed!
Types Of Hardwood Floor Finishes
The type of finish you choose will greatly affect how your hardwood floors look. Our team can give you expert advice and help you pick the best option to maintain and enhance the beauty of your new flooring. With our guidance, you will feel confident about your decision.
There are two main categories of polyurethanes: oil-based ones and ones that are water-based. We will examine the major differences between these two kinds of materials.
Using water-based polyurethane, you can quickly refurbish your floors in a day or less. This finish has a fast application time and emits low levels of odor and VOC, making it a more eco-friendly choice. Additionally, it produces a shiny finish that won't alter your flooring's color, making it perfect for those who want to spruce up their home with minimal effort.
Although oil-based polyurethanes dry faster, they produce harmful fumes and odors. However, they have a stunning effect on wood. They create a beautiful golden hue on lighter woods and enhance darker shades. Oil-based polyurethanes also give woodwork an exquisite amber sheen that is impossible to ignore.
Oil-based and water-based polyurethane have different characteristics. Water-based polyurethane is harder than oil-based, which makes it more susceptible to scratches. Conversely, oil-based polyurethane is more likely to dent compared to water-based.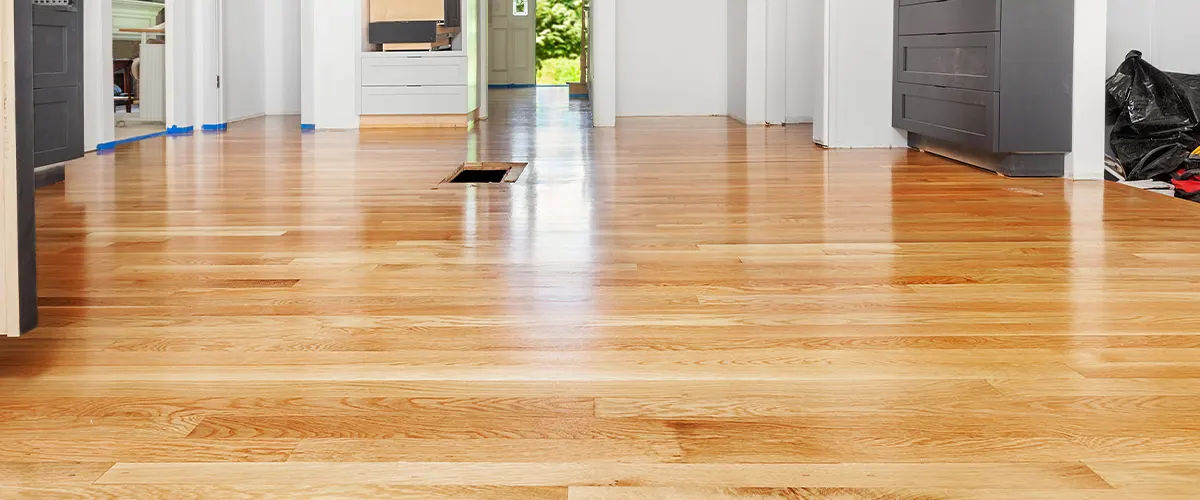 Shellac is a popular polish in Southeast Asia that originates from India. It has a glossy, amber hue that comes from the lac beetle. While it dries quickly, it's important to be careful while applying it to avoid streaks and maintain the desired look.
This Shellac finish is the ideal solution if you want a wood-sealing product that adheres well and dries quickly. It works well on greasy, tropical species and tacky woods, like pine. Although it may not be as durable as polyurethane topcoats, it still offers excellent protection that lasts many years.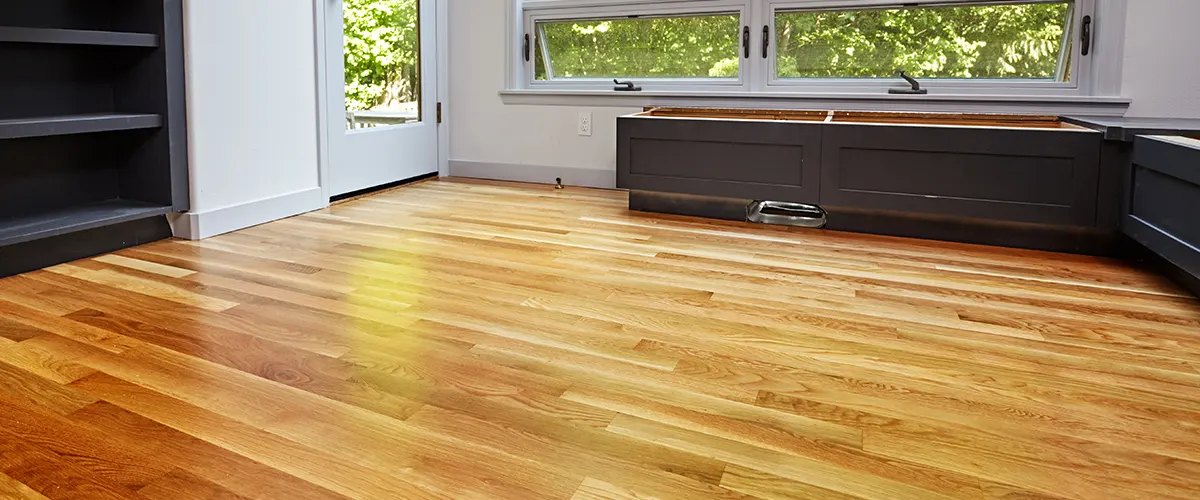 The Swedish finish, also called acid-cured finish, is a dependable option if you want to safeguard your floor and its unique patterns. This finish dries rapidly and provides lasting protection from normal wear and tear. It is an excellent choice for people with exotic wood or intricate parquet floors who desire something durable.
The finish is clear, stretchy, and long-lasting, beautifully showcasing the natural wood grain. However, it contains harmful VOCs, so if you cannot dedicate enough time to the extensive application process of an acid-cured finish, it's best to hire a professional.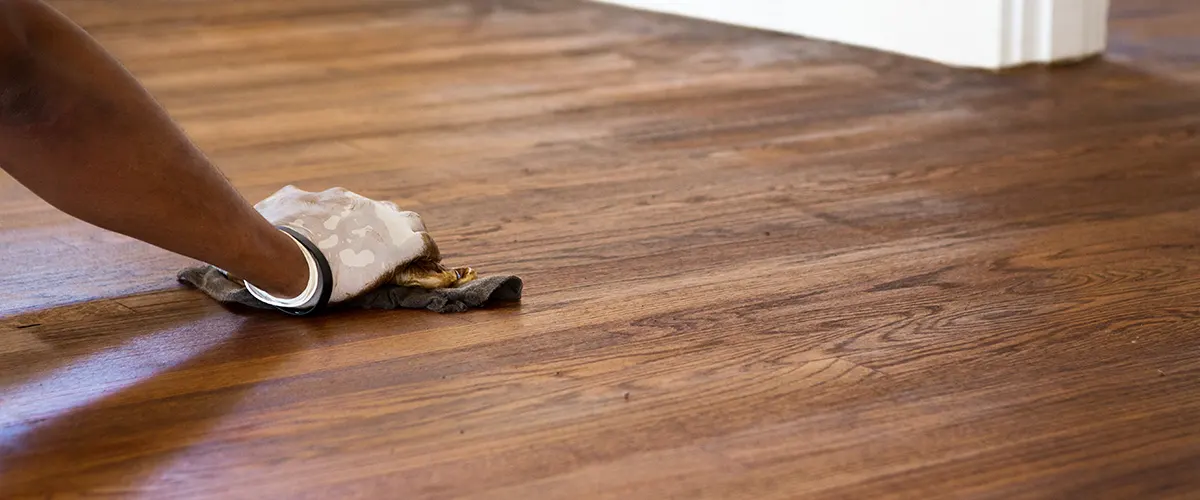 Oil sealers are great for refinishing wooden floors. They protect and maintain the natural look and texture of the wood while giving it a beautiful matte finish. Unlike polyurethane, oil treatments provide a more subtle shine that works well in any room of your home.
Moreover, these finishes have a deeper penetration into porous woods than lacquer or varnish. This brings out a more intense richness in darker tones and emphasizes the lighter grains.
Oil-based sealers have been improved to enhance durability and reduce drying time. However, they are not as durable as polyurethane. They are known to prevent cracks, crazes, or peeling and are easy to apply.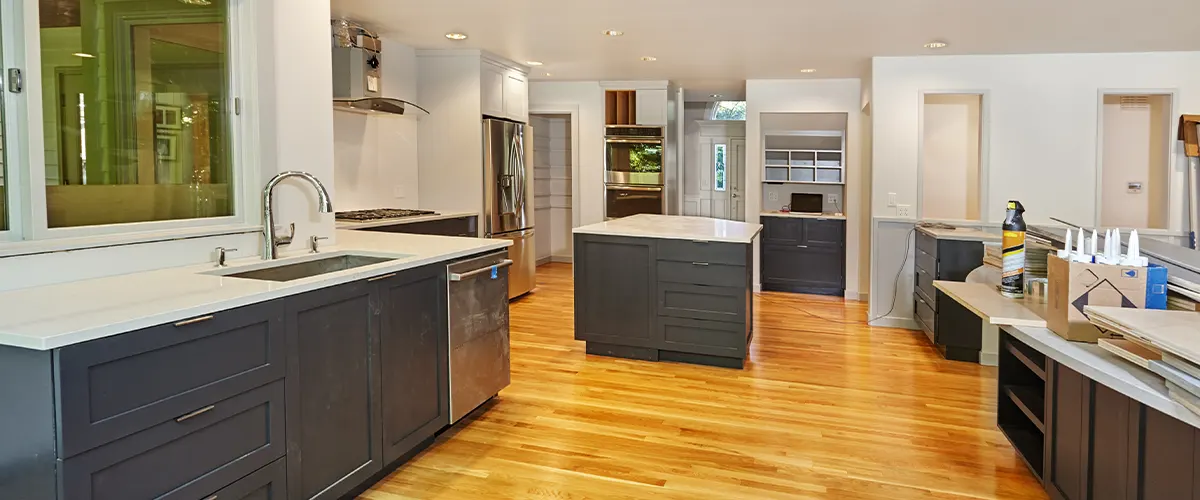 When waxing hardwood floors, wax oil is a better option than polyurethane because it seeps into the wood grains and creates a strong shield against spills and moisture. This extra layer also helps to prevent the warping or weakening of the floorboards. This means that your floor will be more resistant to water damage than other finishing methods.
Like painting can achieve various aesthetic results, wax can also provide different effects in multiple ways. The process of repairing is both easy and fast. Sanding is required before applying oil to the surface to remove water stains from the area. Once complete, your item will look as good as new!
The downside of using hard wax oil is that it needs to be regularly maintained with fresh coats. However, the good news is that it's a simple process that the homeowner can do.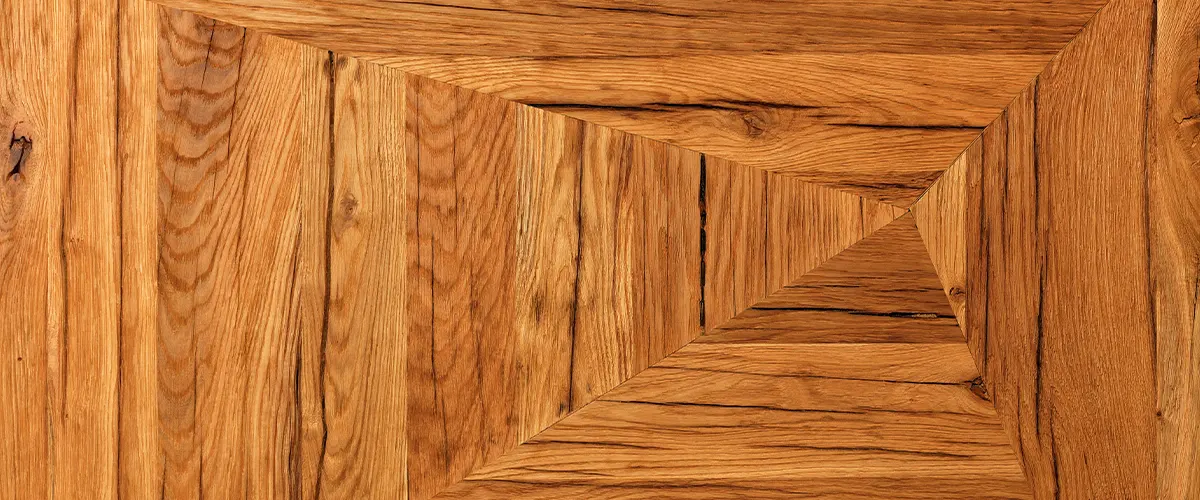 Bring Your Wood Floors In Manteca Back To Life
Take a look at our finished projects below to see what yours could potentially turn out like! Manteca has plenty of hardwood floor refinishing ideas, so start working on yours today!
Hardwood Floor Refinishing In Manteca Has Never Been Easier
We handle all the laborious tasks when refinishing your hardwood floors in Manteca. You can simply sit back and enjoy the transformation of your floors as they become more stunning than ever before.
With our support, you can transform your home's aesthetic without lifting a finger. We cover every step along the way to make the process easier for you.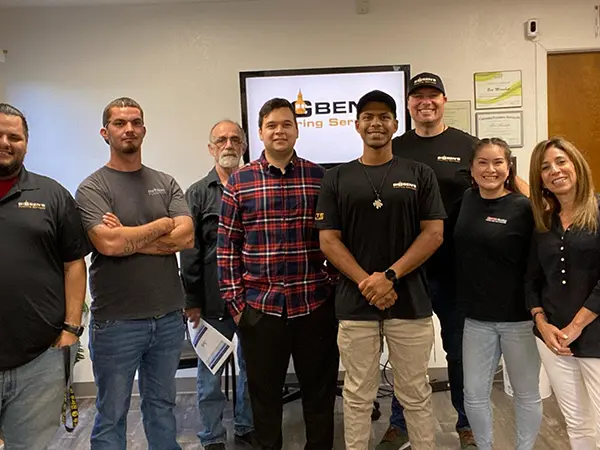 We help you define your vision for your floors.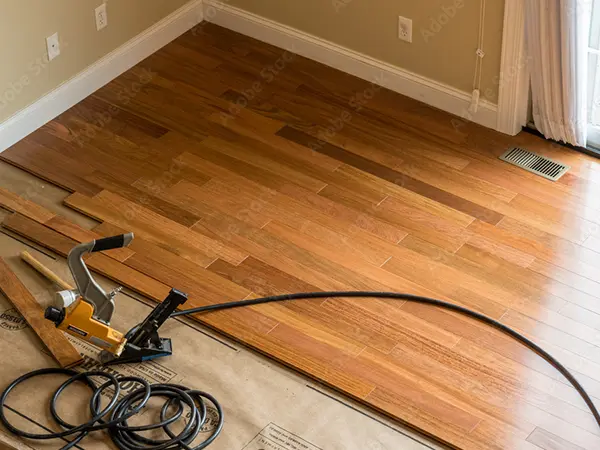 We bring your floors back to life with a professional refinish.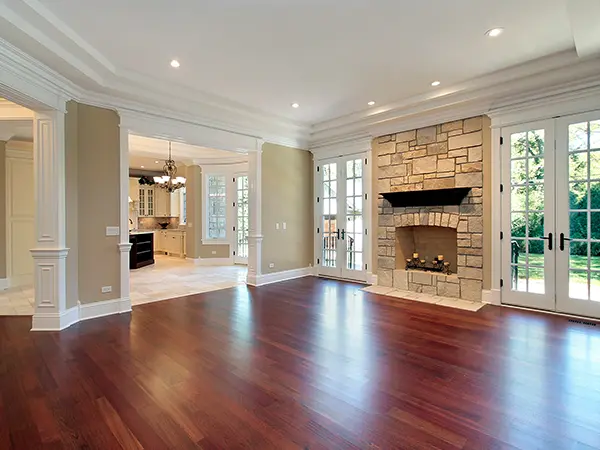 Enjoy floors that will make you smile with every step.
Frequently Asked Questions
Pricing is based on the current state of your flooring and the finishing option selected. Typically, the cost ranges from $6 to $12 per square foot. This service will revitalize your home's interior design and leave your floors looking amazing.
Our top priority is to offer our customers the best possible product quality. Usually, it takes 5-7 days to sand and polishes a three-bedroom two bath house. However, we will take an extra day to ensure your hardwood floors look exceptional.
We are committed to delivering high-quality flooring and ensuring that your new wood floors are flawless. Our team of specialists works diligently to achieve this goal.
Our team at KHB Flooring is skilled and trustworthy. Depending on size, you can expect up to three capable installers to work on your project.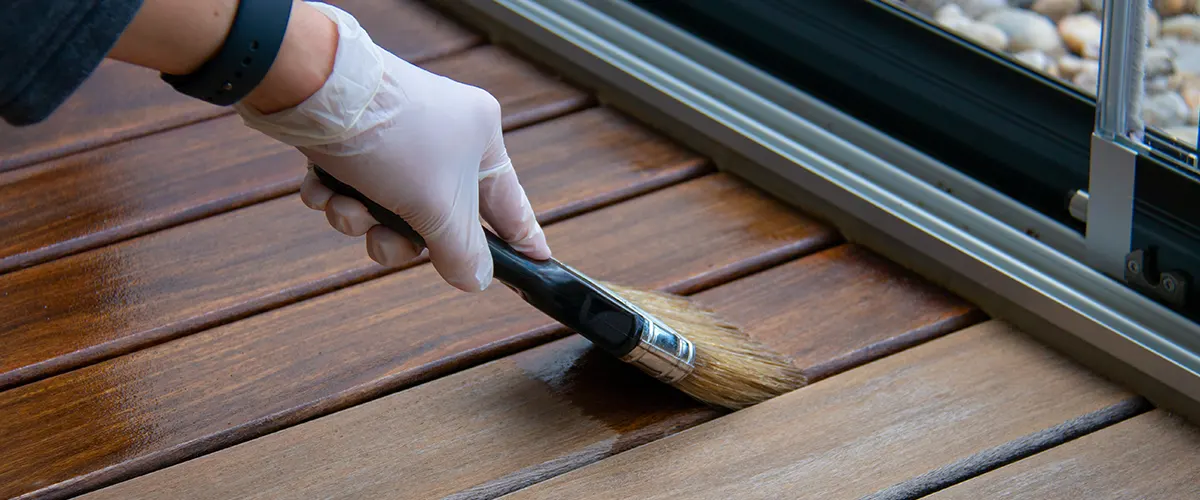 Get A Superior End-Product Right From Your Local Pros
Are you considering refinishing your home with a new hardwood floor in Manteca, CA? It's the perfect time to get it done! KHB Flooring can help you with a hassle-free and convenient process.
We will update you at every stage to address all your requirements and preferences, ensuring you are completely satisfied with the result.
Besides a pristine new wood floor, you'll also get:
Let Your Hardwood Floors Shine Again!