The Best Laminate Flooring Installation In Manteca, CA
Ready to receive top quality craft for your home in Manteca, CA?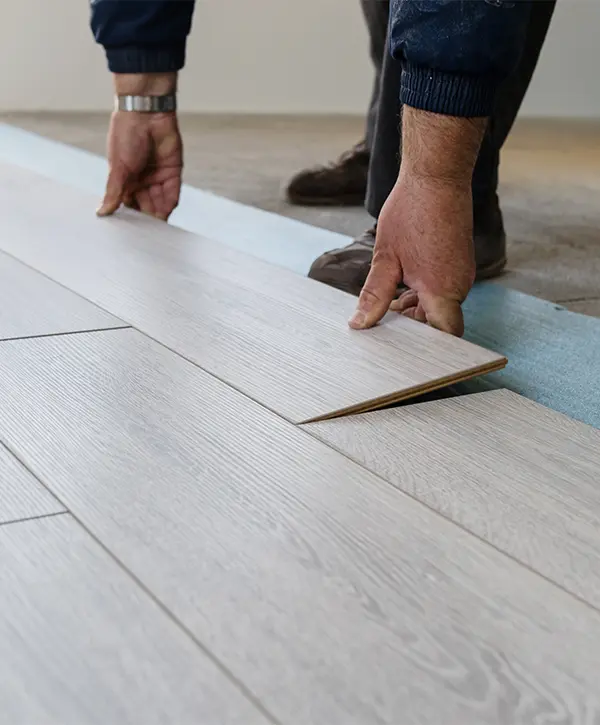 KHB Flooring offers a top-quality laminate flooring installation in Manteca, CA and nearby areas for more than ten years. Our aim is to enhance the appearance and functionality of your house with a commitment to excellency.
Your new laminate floor will completely change the look and feel of your home, and impress your visitors and create a more beautiful and inviting atmosphere. You can expect stunning visuals that will leave everyone amazed and impressed.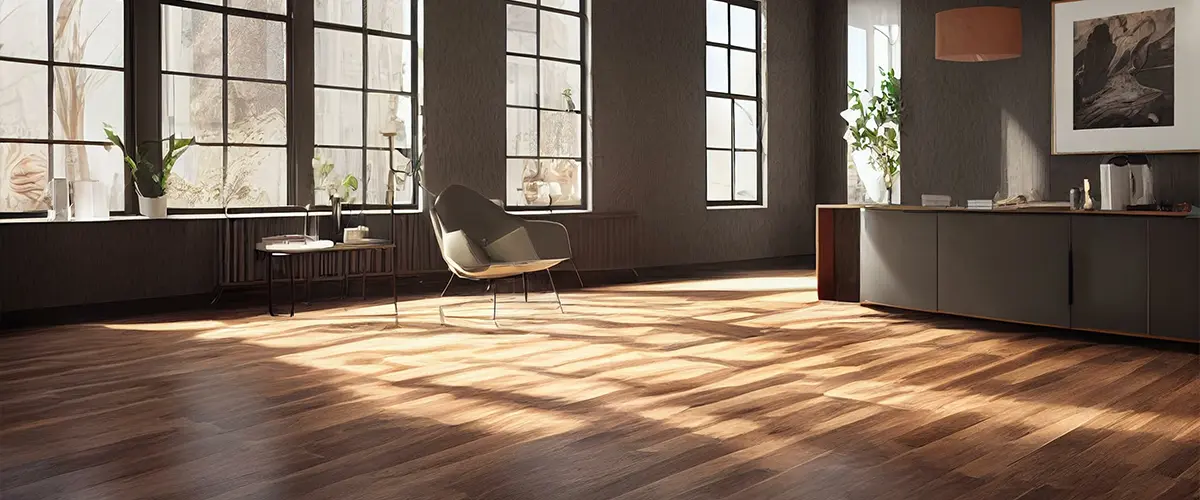 Laminate Flooring That Comes With Extra Perks
Our goal is to exceed the expectations outlined in your contract and deliver exceptional workmanship for installing your new floor. We prioritize your satisfaction and are committed to providing all the benefits of working with a specialist who deeply cares about their customers and their investments.
You'll also get the following:
The Best Laminate Flooring Installation Right At Your Doorstep
At KHB Flooring, we aim to exceed your expectations with our top-notch flooring services. We understand the importance of a high-quality home, and we strive to provide you with an outstanding experience. 
Prepare to be amazed by our exceptional product. Our team is committed to transparent communication and honesty throughout your laminate flooring project. 
We will work to make the installation process stress-free and enjoyable, giving you peace of mind from start to finish.
Check out our laminate flooring installation offer, and enjoy working with a top-tier flooring expert! Reap all the benefits of a complete service now!
Our Customers In Manteca Love Their New Floors!
Your neighbors loved working with us, and so will you! Here's what people in Manteca and surrounding areas say about having KHB Flooring on their projects!
Patient with this little old couple, highly efficient, professional, and friendly. Great work! Love our floor! Hoping to get more of our floors done.
Big Ben's is top notch! They use very high quality products, at affordable prices. If you are looking to replace flooring or carpet, you can't go wrong using Big Ben's!
There are a multitude of laminate flooring types, and all of them bring something different to the table. Besides, you must consider other factors too, like color, thickness, and texture. 
Here at KHB Flooring, we made it our mission to offer you guidance throughout the material selection phase, so you'll know for sure that what you're getting matches your needs perfectly!
Laminate Flooring Thickness
The thickness of laminate flooring is measured in millimeters (mm), such as 7mm, 8mm, 10mm, and 12mm. Thinner laminates are suitable for stable subfloors, while thicker laminates are better for noise reduction and insulation in uneven wood areas, like commercial or residential spaces.
When installing laminate flooring, measuring the space between the subfloor and any built-in structures, cabinets, doors, or appliances is important. Also, check if the laminate has cushioned padding and thickness before making your purchase.
To obtain accurate measurements, ensure that the specification document includes the measurements of both the plank and padding and any additional underlayment you plan to buy.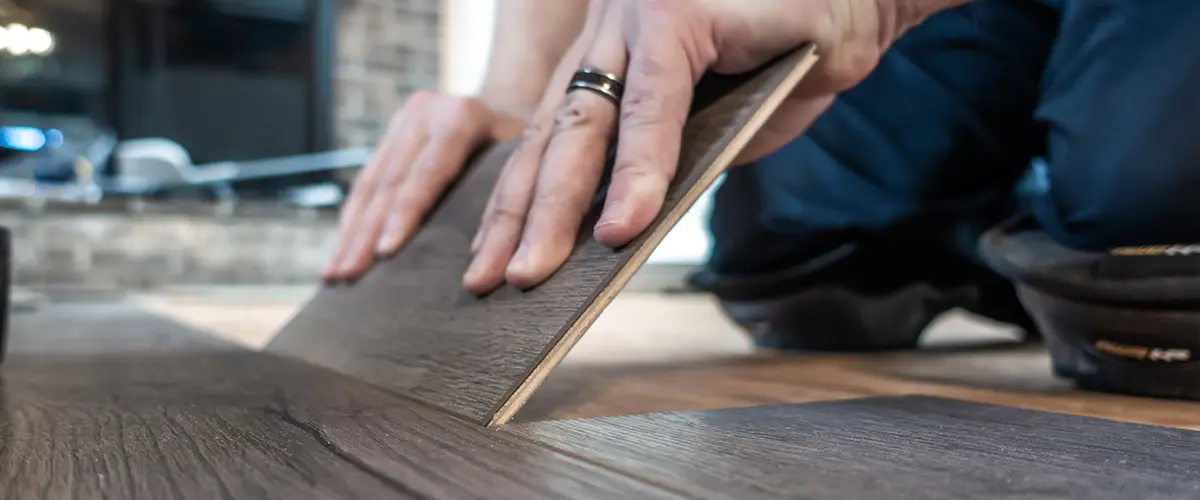 The width of your laminate flooring boards can influence how your space looks. Thinner boards are ideal for a traditional wood appearance, while wider planks are better for modern and rustic styles. 
There are many options for board width, from narrow strips to wide planks, so you can find the right fit for your needs.
Here are some common sizing ranges: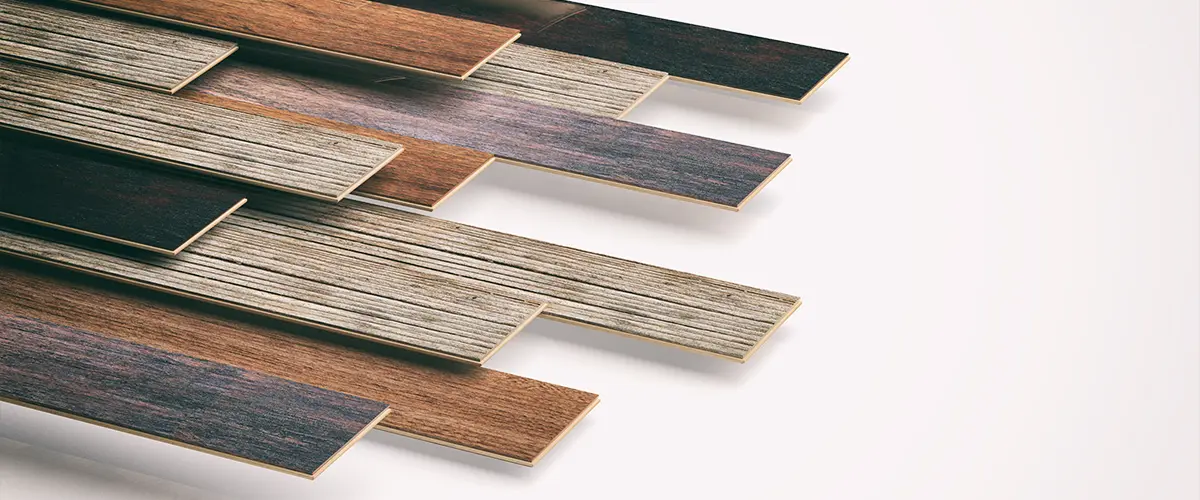 Laminate Flooring Texture
Laminate flooring has various aesthetic options that closely resemble real hardwood and offer rustic or authentic looks through texture. When selecting laminate flooring, you can consider various texture options. Here are some examples.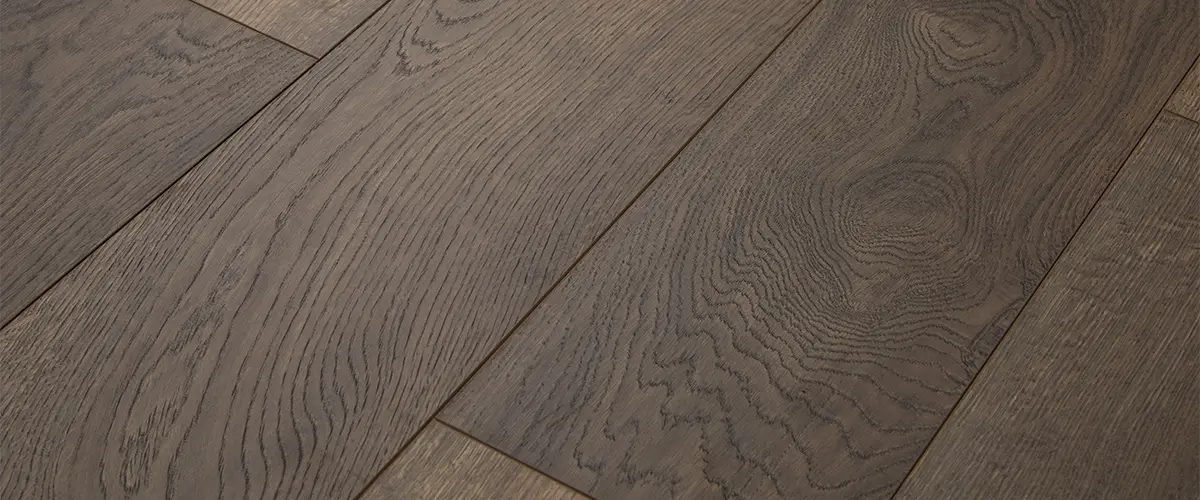 Once you have chosen the design for your laminate flooring, you should select a style that suits your requirements and preferred appearance. There are three unique styles available for you to choose from.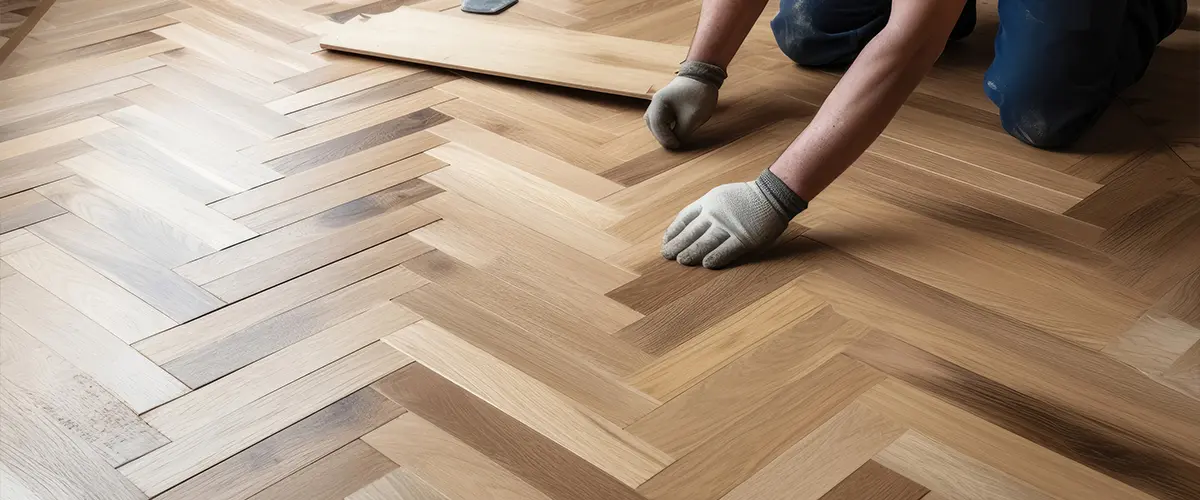 Exquisite, High-Quality Laminate Flooring Installation
We have extensive experience in installing laminate flooring, and our skilled craftsmanship is demonstrated in our work. Please take a look at some examples of our installations.
Laminate Flooring Installation - Now Easier Than Ever Before!
We are committed to providing you with a stress-free experience when it comes to installing laminate flooring in Manteca, CA. We will work collaboratively with you and keep you informed throughout the entire process. Our goal is to exceed your expectations with excellent results.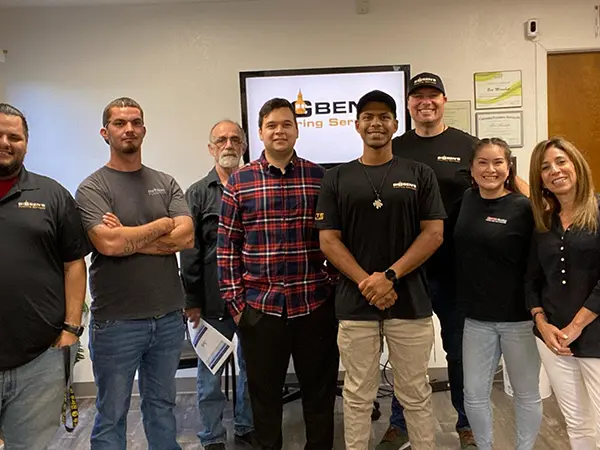 We help you define your vision for your floors.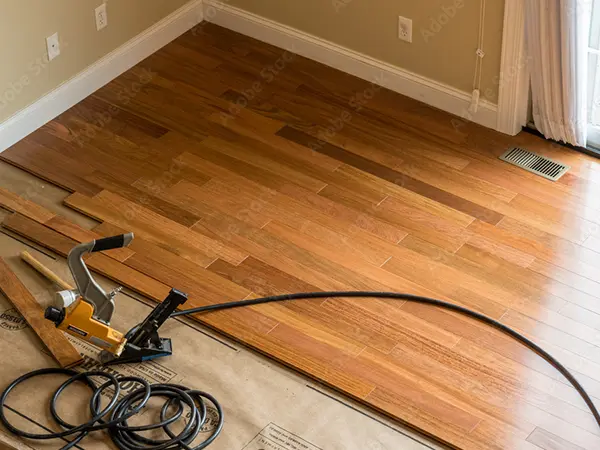 We bring your vision to life with a professional installation.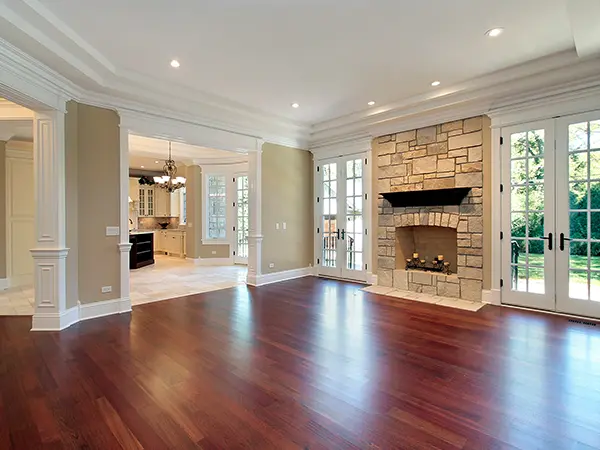 Enjoy floors that will make you smile with every step.
Frequently Asked Questions
In California, the price of professional laminate flooring installation depends on factors such as project size, complexity, and individual requirements and typically falls between $2.55 and $3.99 per square foot. 
While it may be expensive, installing laminate flooring is a worthwhile investment that can elevate your space's aesthetic appeal and luxuriousness.
The duration for laminate flooring installation relies on the project's size and the necessary preparation. Generally, our team can finish around 300-500 square feet daily. To provide an illustration, a typical residence with three bedrooms and two bathrooms commonly requires 5-7 days to accomplish.
At KHB Flooring, our skilled in-house installers are ready to assist you with your flooring project. The team consists of one to three technicians who will be present on-site for your floor renovation or makeover.
You can rely on the expertise of our well-trained professionals, who will handle your flooring with the utmost care and precision. With KHB Flooring, you can relax, assured that every detail is in good hands.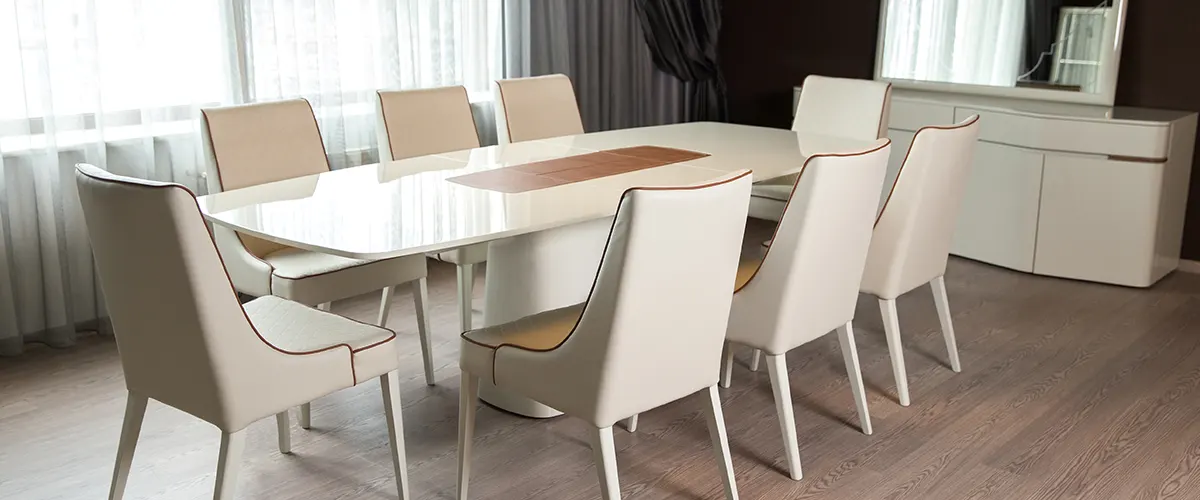 The Only Laminate Flooring Installer That's Worth Your Time
Are you searching for a reliable service provider for your flooring project? 
We know how hard it can be to find a trustworthy expert, but you deserve great results and a stress-free experience. We at KHB Flooring are committed to making sure you are satisfied with every step of the installation process and you're getting a spectacular product. 
Our goal is to go beyond your expectations and meticulously consider every detail, making sure that every part is taken care of.
With us, you're getting:
Let Your Home's Floors Shine Again!