Hardwood Floor Installation In Modesto, CA
If you're interested in a hardwood floor installation service in Modesto, CA, our guide has all the information you need!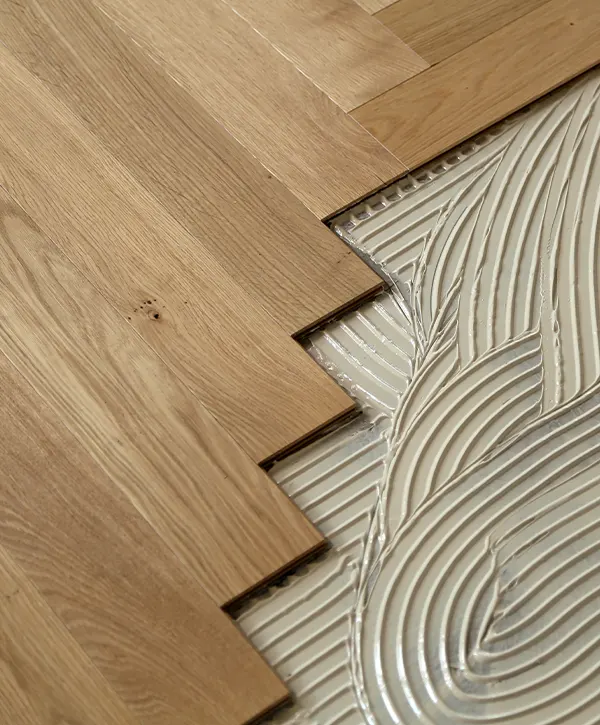 When it comes to hardwood flooring installation in Modesto, CA, you deserve nothing but the best, and that's precisely what KHB Flooring promises. As your local expert for high-quality floors, our team prioritizes values such as honesty, integrity, and open communication, ensuring a hassle-free experience every time. Make us your go-to choice when looking to upgrade your home with beautiful new floors!
At our company, we always aim to exceed your expectations and provide the most exceptional wood flooring available – plus an outstanding experience that will make you want to renovate all your home's floors!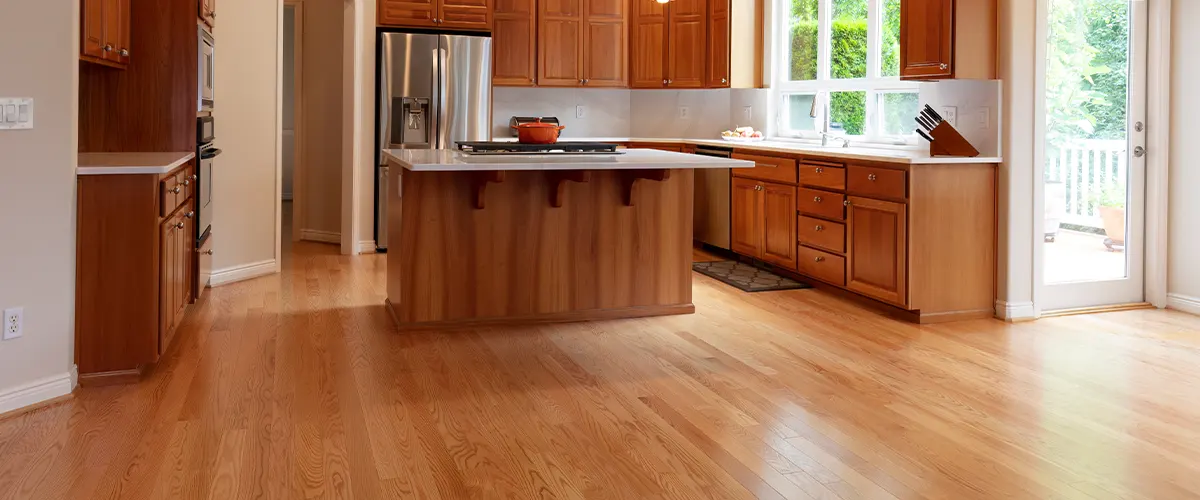 Get Quality Hardwood Floors And Uplift Your Entire Home
Uncover the hidden beauty of your wooden floors with a professional refinishing service! A revamp will leave them looking cleaner, newer, and more vibrant – instantly brightening any room in the house. Make sure you hire someone who is trustworthy to get it done correctly so that you can enjoy your brand-new wood floor for years to come.
Let The Best In The Industry Take On Your Project
If you're looking to upgrade your home with hardwood flooring installation, look no further than KHB Flooring in Modesto, CA. We have been a leading provider of carpentry and wood floors for over two decades. Our certified professionals understand the importance of trustworthiness when it comes to providing quality services. Rest assured, knowing you are working with a reliable team who has years of experience under their belt.
Our commitment to delivering stunning hardwood floors will leave you speechless and excited to see your project come to life. Your needs and tastes come first, which is why you'll be blown away by your new hardwood floors.
Our Customers In Modesto Love Their New Wood Floors!
As we serve hundreds of homes, the community has taken notice of our stellar craftsmanship! Not only are people admiring the aesthetically-pleasing wooden floors that we provide, but they also realize that we're their perfect fit when it comes to flooring jobs.
Patient with this little old couple, highly efficient, professional, and friendly. Great work! Love our floor! Hoping to get more of our floors done.
Big Ben's is top notch! They use very high quality products, at affordable prices. If you are looking to replace flooring or carpet, you can't go wrong using Big Ben's!
Type Of Upgrades And Materials
If you're planning to update your Modesto home with hardwood flooring, here are some materials worth considering.
Homeowners overwhelmingly prefer the look and feel of real wood as they renovate their homes. This natural material brings warmth and character to any room, making it easier for you to realize your dream space.
If you are looking for a way to increase the value of your property, investing in solid hardwood is an excellent option – despite its higher cost. Hickory wood, American cherry wood, American walnut, pine, and birch are just some of the varieties available. Although installing real hardwood may be more challenging than other alternatives on the market today, it will undoubtedly bring with it many benefits that make this venture worth pursuing.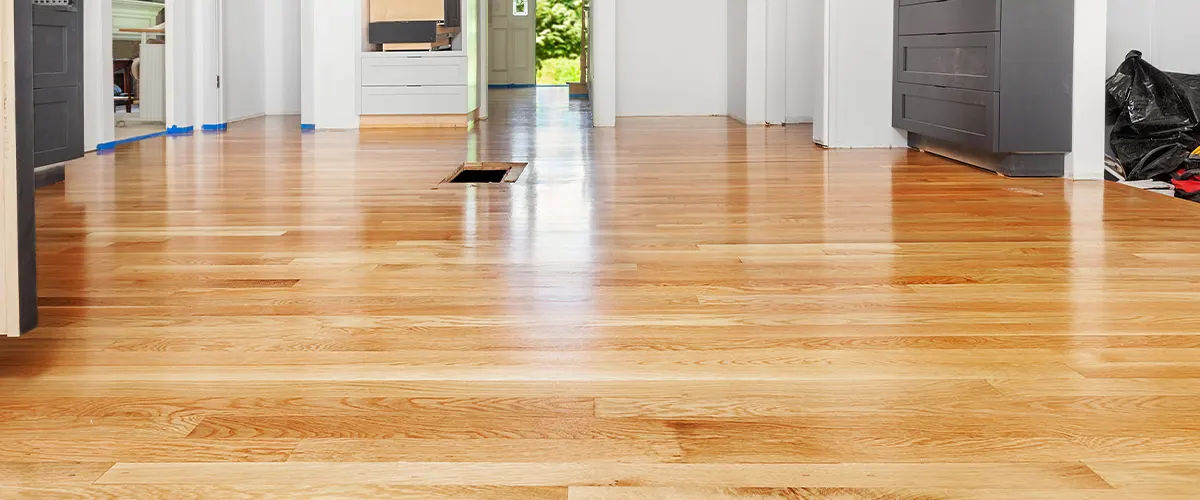 Engineered Hardwood Flooring
Engineered hardwood flooring is a manufactured floor covering made of solid, highh-quality plywood core and a top layer of real hardwood. The surface will appear to be genuine hardwood, but the center will be even more durable than wood.
Engineered hardwood flooring may be cheaper than the real deal, but it doesn't offer the same level of durability. You can sand and refinish engineered wood a couple of times until you reach its plywood core—once that's exposed, you'll need to replace your floorboards entirely.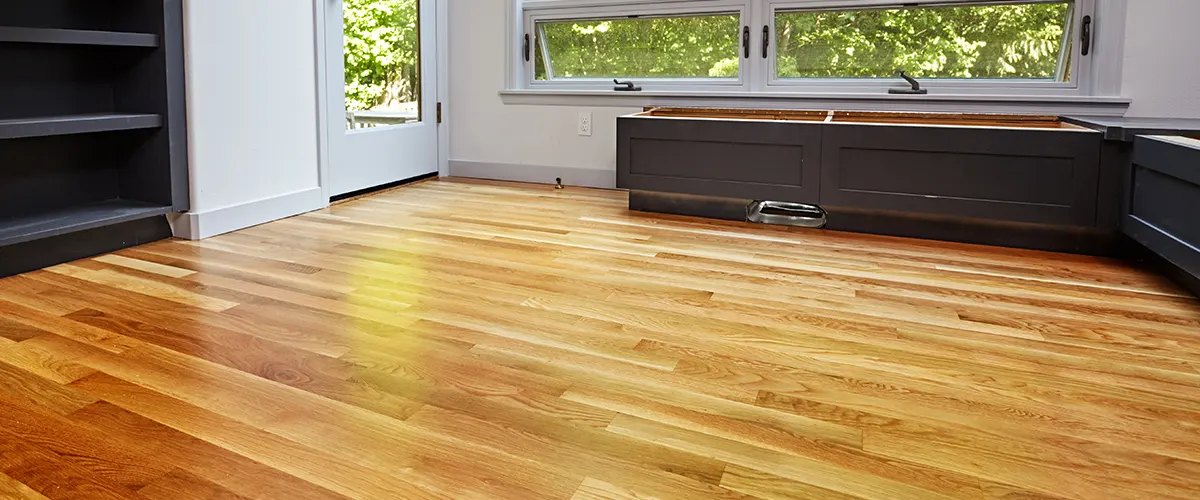 Prefinished Hardwood Flooring
As the name suggests, prefinished hardwood floors are manufactured and available in either authentic or engineered options. These types of flooring are typically the optimal selection for customers because factory-applied finishes tend to be more resilient than those that can be created at home.
Save time and energy when you install these floorboards–which is great if you're pressed for time. Although they are slightly more costly, with the right budgeting strategy in place, that won't be an issue. If your goal is to get a custom look, prefinished hardwood flooring may not provide what you need – instead, opt for unfished planks for better results.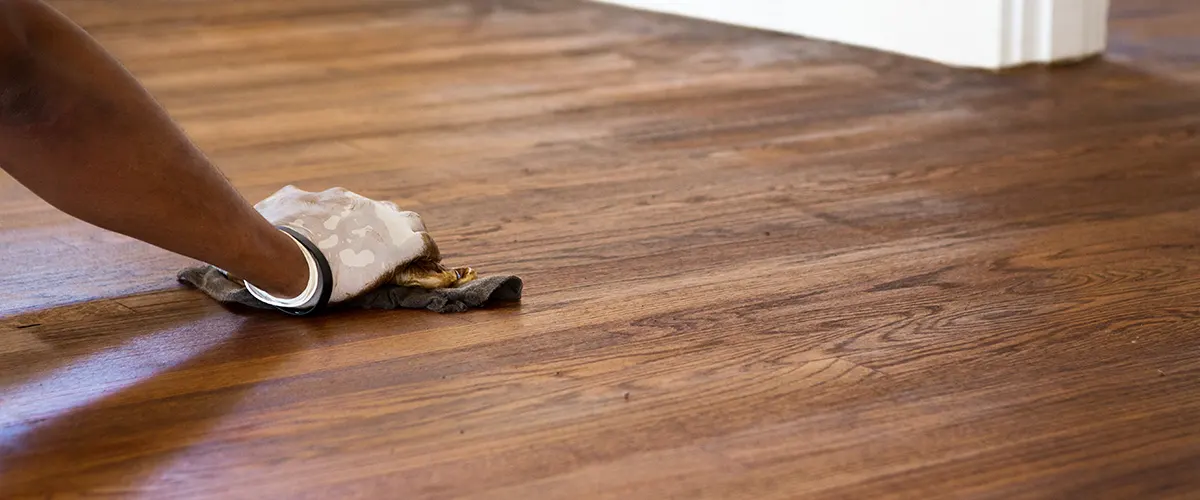 Make Your Hardwood Floor Look Like New
At our company, we are passionate about delivering quality and ensuring you're thrilled with the final product. Browse through some of our work to witness firsthand the level of precision that goes into every project!
The Best Hardwood Flooring Installation Process
We strive to make the remodeling process as stress-free and easy as possible. Your comfort is our top priority, so it's important for you to know that you'll remain in complete command of your project from start to finish. With us by your side, we guarantee a trouble-free approach with simple steps along the way!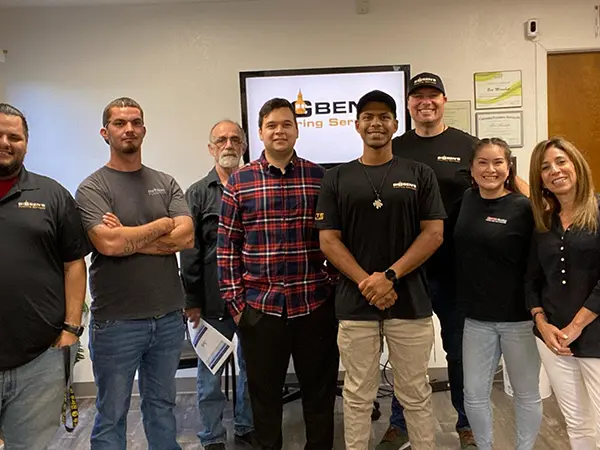 We help you define your vision for your floors.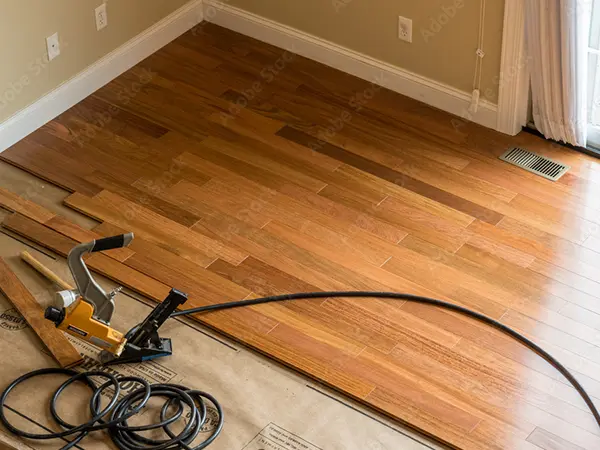 We bring your vision to life with a professional installation.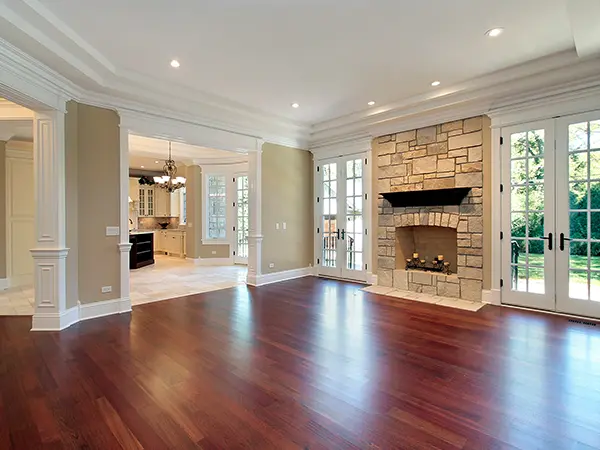 Enjoy floors that will make you smile with every step.
Frequently Asked Questions
When it comes to having hardwood floors professionally installed in Modesto, California, the cost ranges from a low of $4.99 per square foot up to as much as $25 per square foot depending on how intricate the floor design is (inserts, herringbone, borders and medallions) and what type of product you select.
We provide top-notch craftsmanship and flooring solutions for every necessity, taste, and budget – regardless of the work needed or materials chosen.
Hardwood flooring installation averages 10 to 20 square feet per hour.
Here at KHB Flooring, we are exceptionally proud of our in-house installers who have been intensely trained. According to the size and magnitude of your project, it is possible that you could be served by one to three professionals simultaneously.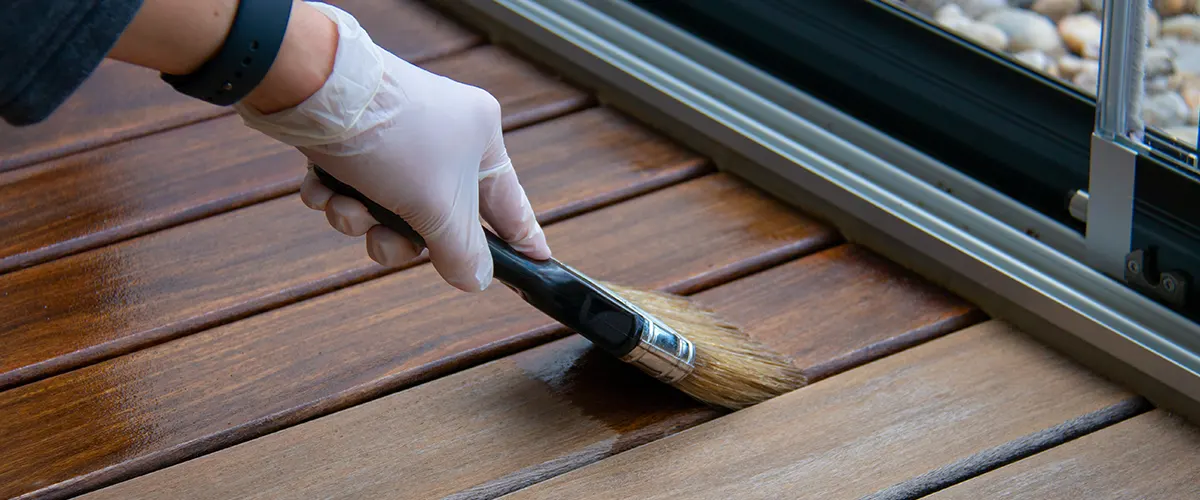 Let KHB Flooring Take Care Of Your Hardwood Floors
Are you dreaming of installing hardwood floors in your Modesto home? At our company, we are the experts when it comes to new flooring installation. With us, you can have peace of mind knowing that your timeless wood floors will be installed with precision and attention to detail. Let us help transform your living space into something completely unique – get started today!
Besides a pristine new wood floor, you'll also get:
Let Your Hardwood Floors Shine Again!