Laminate Flooring Installation In Modesto, CA
If you're interested in a laminate flooring installation service in Modesto, CA, our guide has all the information you need!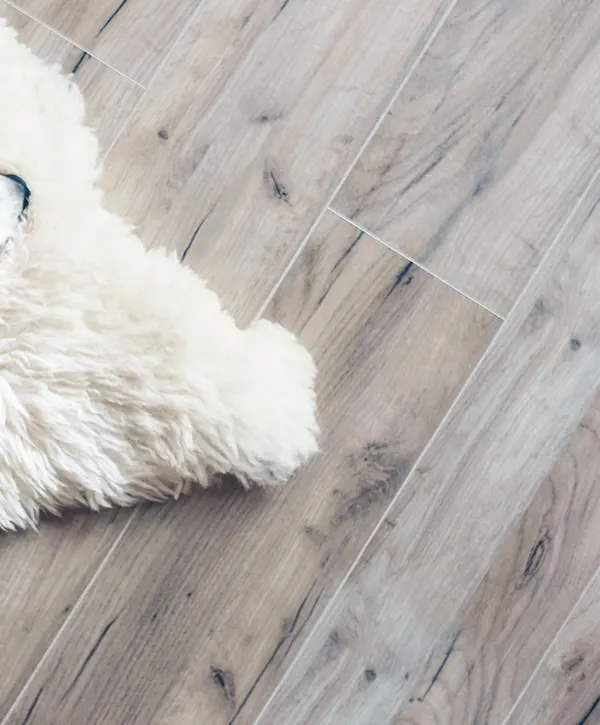 Residents of Modesto, CA have recently come to understand the incredible potential of laminate flooring and are calling on professionals for its installation. WLaminate flooring is designed to resemble many other materials, making it a fantastic choice for any area in your home. Believe it or not, people are even using laminate on walls nowadays – particularly where there's a high humidity level, such as kitchens and bathrooms.
For more than a decade, KHB Flooring has been the top choice for floor treatments in Modesto, CA and its surrounding areas. We are enthusiastic about creating beauty with every home we work on through our floors – something that homeowners have come to count on us for again and again. Our dedication is what sets us apart from other businesses in the industry!
Instill a sense of awe in your home with our extraordinary laminate floor installation service! Our services will make an unmistakable impression on all who visit, elevating the aesthetics and atmosphere of your space. Witness a dramatic transformation as you bask in stunning visuals that captivate everyone's attention.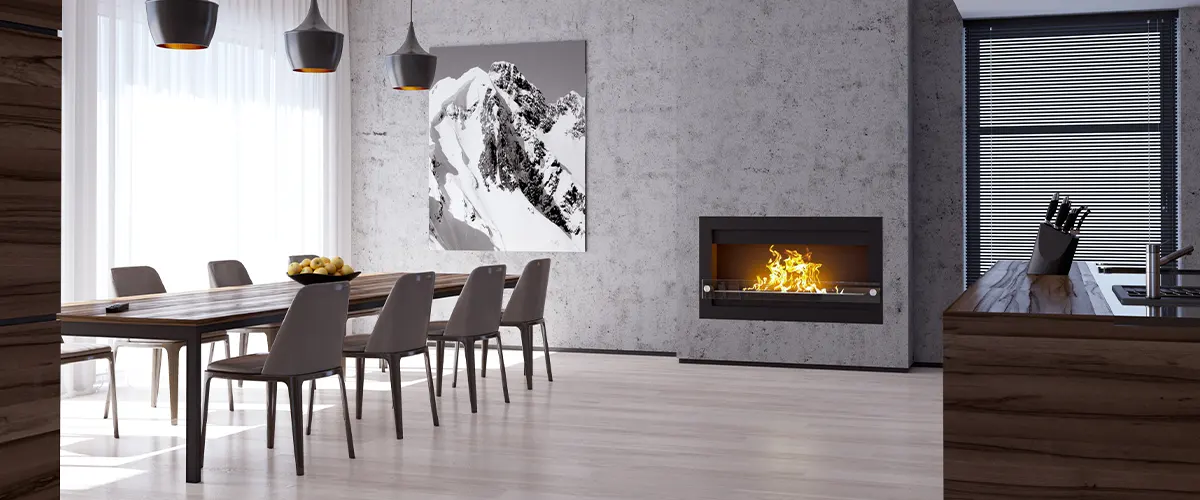 Laminate Flooring That Comes With Extra Perks
We don't settle for average – our mission is to exceed and go beyond the terms of your contract. Your satisfaction with a newly-installed floor in your home is paramount, so we ensure nothing but excellence regarding quality workmanship.
Consequently, you can rest assured that all of the additional advantages of working with a specialist who deeply cares about their customers and what they have invested will be included!
The Best Laminate Flooring Installation Right At Your Doorstep
At KHB Flooring, we are passionate about providing exemplary flooring services that exceed your expectations. We understand how important a quality home is to you and strive to give every homeowner the best customer service in the world! Prepare for an extraordinary experience that will leave you astounded by our product.
When you trust us for your laminate flooring project, we promise open and honest communication and full integrity from everyone on our team. We don't want the installation process to be stressful – we want it to be easy so that you can enjoy the remodeling experience! Our mission is for this venture to bring peace of mind from the beginning all the way through completion!
Our Customers In Modesto Love Their New Floors!
Our experience was very pleasant as well as a pleasant atmosphere. They (Ben and wife) showed us exactly what we wanted. We will soon be having measurements done.
Can't wait for our next visit. His wife set us up for an appointment right away. Very nice experience.
Excellent service! Big Ben's Flooring is your one stop shop from selection all the way to installation.
I'm more than happy with our new flooring throughout my home
Are you taken aback by the broad range of laminate flooring choices? From AC ratings to processes and systems, evaluating all the distinct characteristics can be an intimidating task – even for veteran shoppers. Toss in decisions about colors, thickness, and texture and you have quite the decision on your hands.
With so many flooring types to choose from, selecting the right laminate for your home can be overwhelming. Don't worry though as we're here to help you make an informed decision about which type of laminate is best for you. Let's break down all the different factors that will influence what kind of laminate flooring should be on top of your shopping list!
Laminate Flooring Thickness
To differentiate between laminate flooring types, thickness is measured in millimeters (mm). Typically, the most sought-after thicknesses are 7mm, 8mm 10 mm and 12 mm. When it comes to laminate flooring, the more stabilized your subfloor is – the thinner your laminate needs to be. If you're looking for improved sound reduction and insulation in residential or commercial areas where there may be imperfections in the wood, then thicker laminates are preferable.
If you are installing in an area with built-ins, doors, cabinets or appliances, it is absolutely essential to measure the space between your subfloor and any obstacles that may need to be moved out of the way – such as a door. Before making your purchase, double-check whether the laminate comes with integrated cushioned padding and if its thickness is already taken into account. The specification should indicate both plank and added cushioning measurements; however, don't forget to add in any extra underlayment you may buy as well for a precise figure.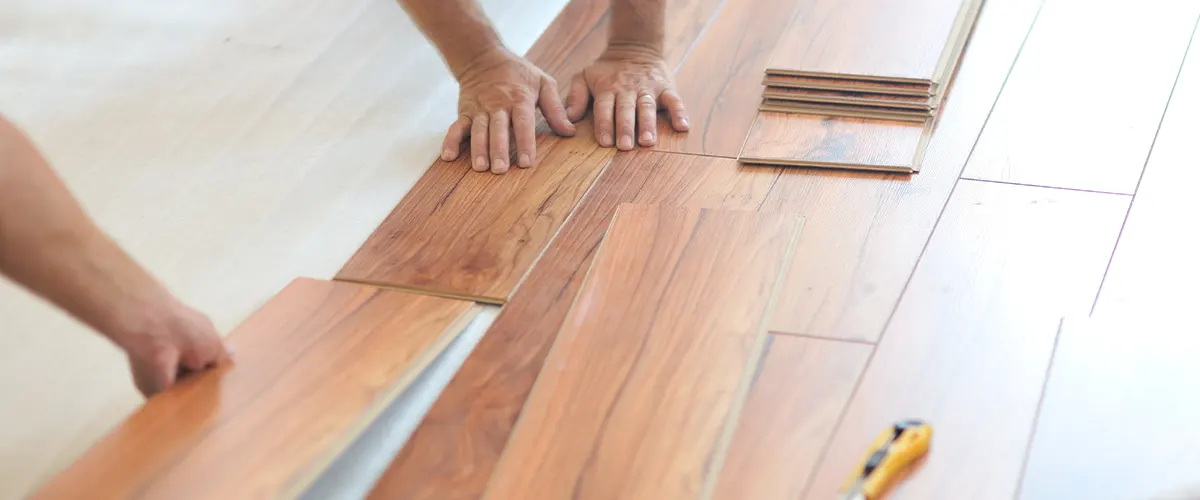 When it comes to the aesthetics of your space, the width of each laminate flooring board can make all the difference. A classic wood look is most often achieved with slimmer boards, whereas contemporary and rustic designs are best suited for a wider plank. With so many options available on widths alone – from narrow strips to wide planks – there's something out there for everyone.
Here are some common sizing ranges: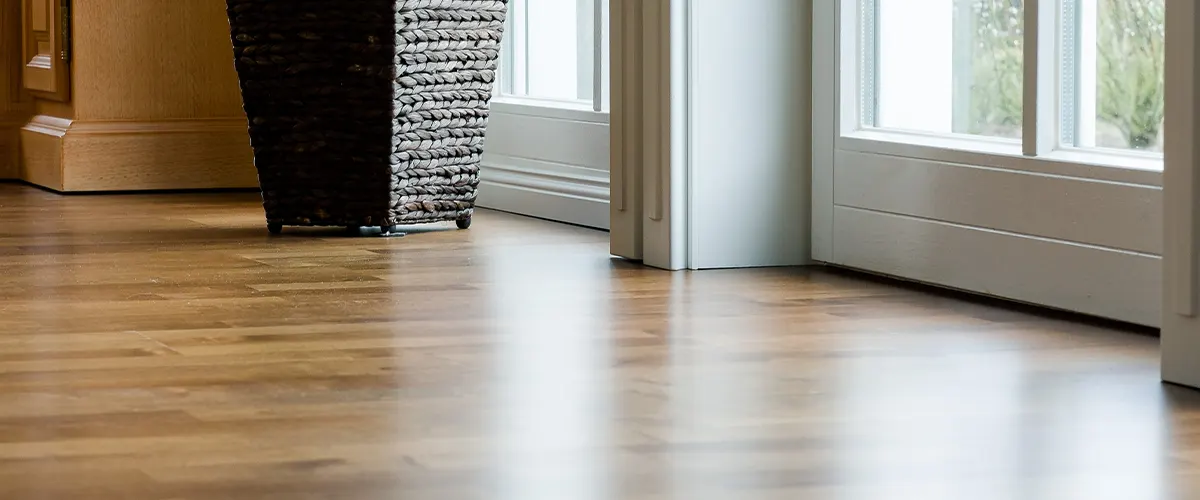 Laminate Flooring Texture
Laminate flooring has come a long way in terms of its aesthetics. Many types look incredibly similar to real hardwood and can even achieve rustic or authentic looks with the right texture. When it comes to choosing among textures, you have numerous kinds of laminate flooring at your disposal! Here are some of them: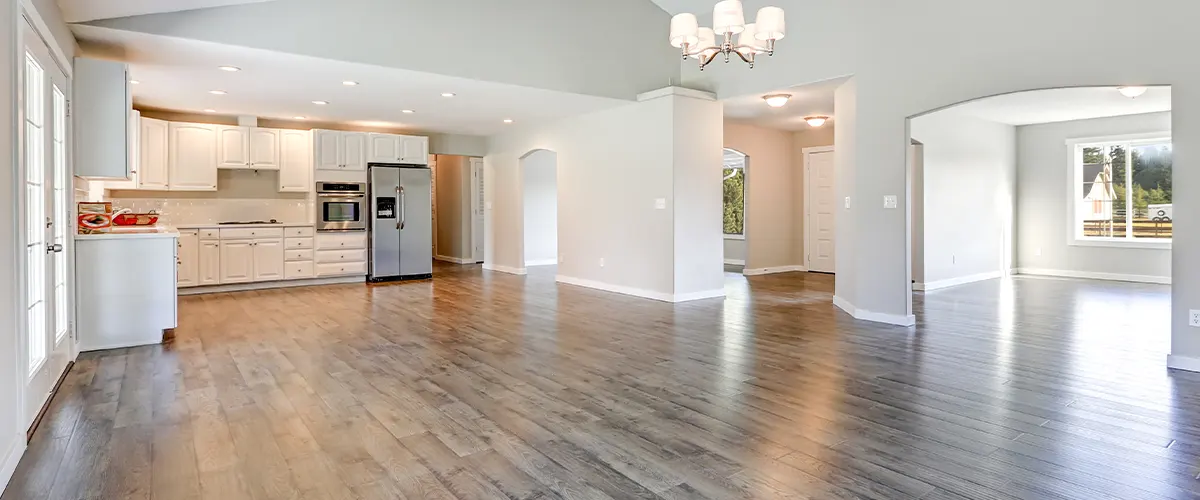 Once you have determined the desired laminate flooring design for your home, it is time to select a style. You can choose from three distinct styles of flooring that will meet all of your needs and aesthetic preferences.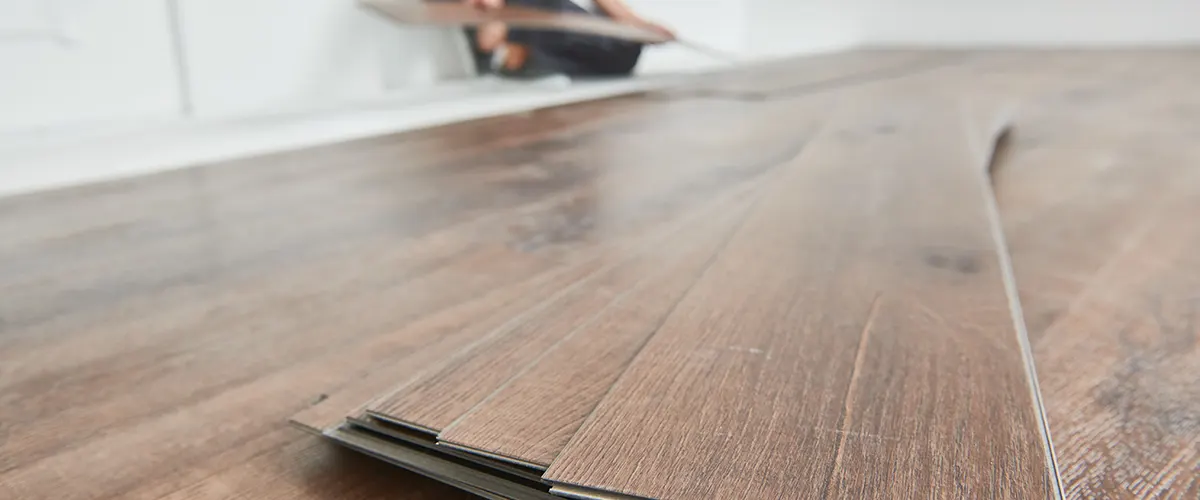 Exquisite, High-Quality Laminate Flooring Installation
We are experts in the craft with countless years of experience installing laminate flooring. Our expertise shines through with every installation – here's a look at our work!
Laminate Flooring Installation - Now Easier Than Ever Before!
Let us take the hassle out of your floor installation experience. As we collaborate on laminate flooring in Modesto, CA, you will remain at the forefront with no worries! You can trust that our results will exceed expectations while keeping stressors at bay.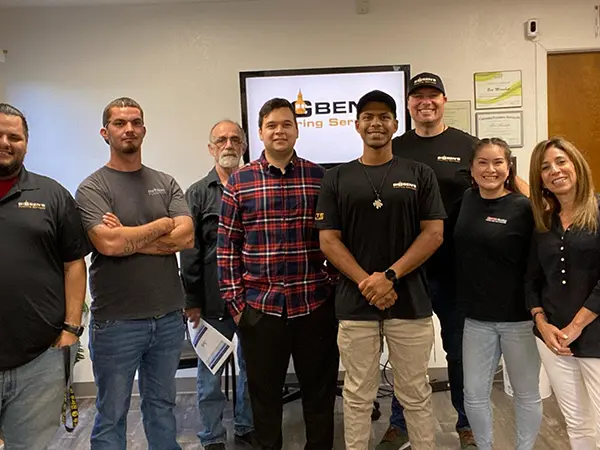 We help you define your vision for your floors.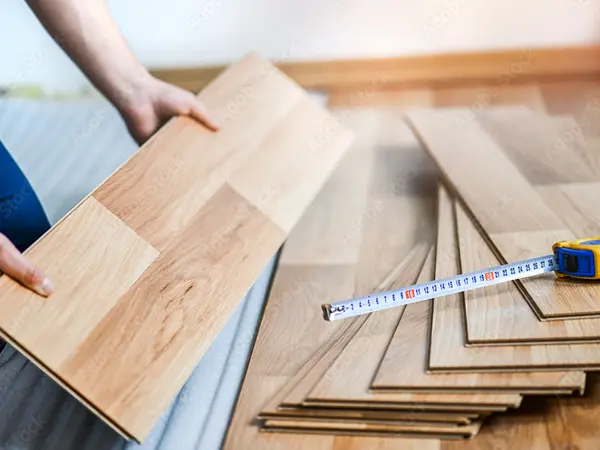 We bring your vision to life with a professional installation.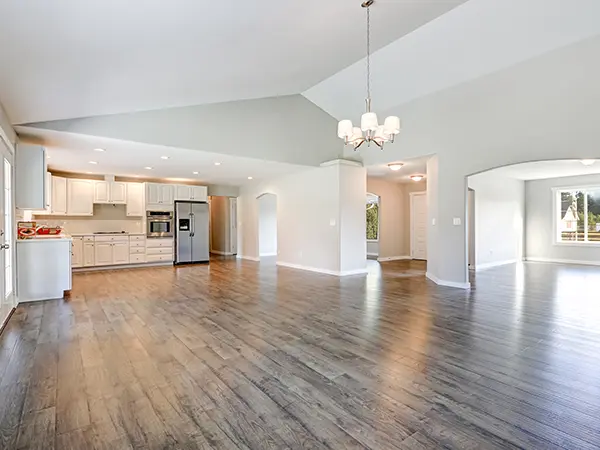 Enjoy floors that will make you smile with every step.
Frequently Asked Questions
The fee of professional laminate flooring installation in California can change depending on the size, complexity and individual requirements of each project. In general, the cost typically ranges from $2.55 to $3.99 per square foot – a small price to pay for improved beauty and luxury!
When it comes to installing laminate flooring, the project's size and preparation requirements are key factors in determining how quickly we can complete installation. Typically, our team is able to install between 300-500 square feet per day. For instance, a standard three-bedroom, two-bathroom home would take 5-7 days from start to finish.
When you enlist the services of KHB Flooring, there is no need to worry about your project – our dedicated and professional in-house installers are here for you! Ranging from one to three technicians, these experts will be onsite to help transform any floor renovation or makeover into a reality. Let us bring your dream floors to life with peace of mind that each detail is handled carefully and precisely by highly trained professionals.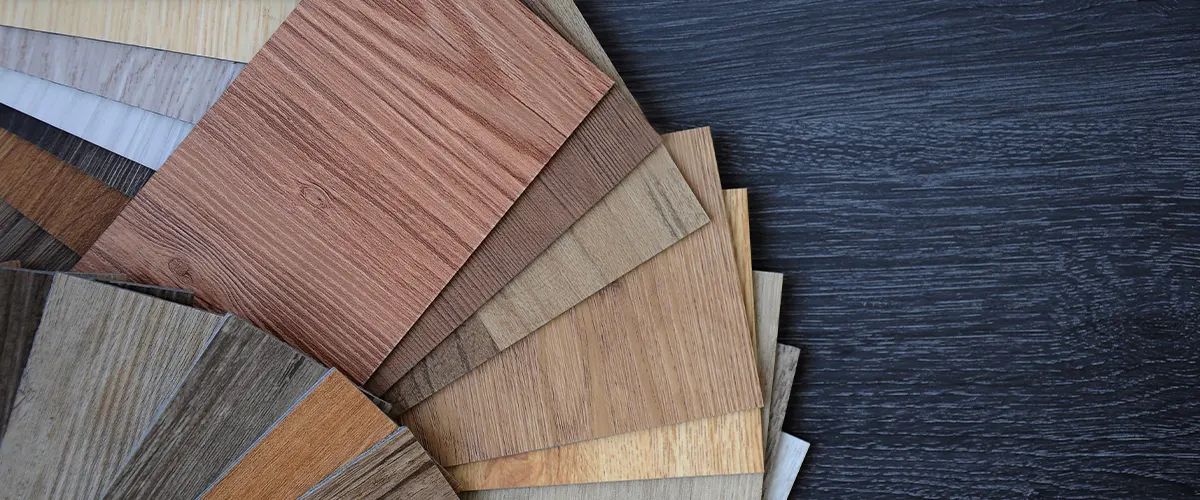 The Only Laminate Flooring Installer That's Worth Your Time
Are you in pursuit of a fantastic service provider for your flooring venture? You deserve quality results and an effortless transaction experience, but tracking down dependable expertise can be challenging. We want to make it easier on you; let us help!
At our company, we provide a comprehensive flooring service that is truly worth your investment. We take great pride in making sure that you are ecstatic with the results at every phase of installation. When it comes to ensuring customer satisfaction, we not only meet your expectations but exceed them – leaving no square inch unaccounted for!
With us, you're getting:
Transform Your Home With Top-Tier Laminate Flooring!