LVP Flooring Installation In Modesto, CA
If you're interested in a LVP flooring installation service in Modesto, CA, our guide has all the information you need!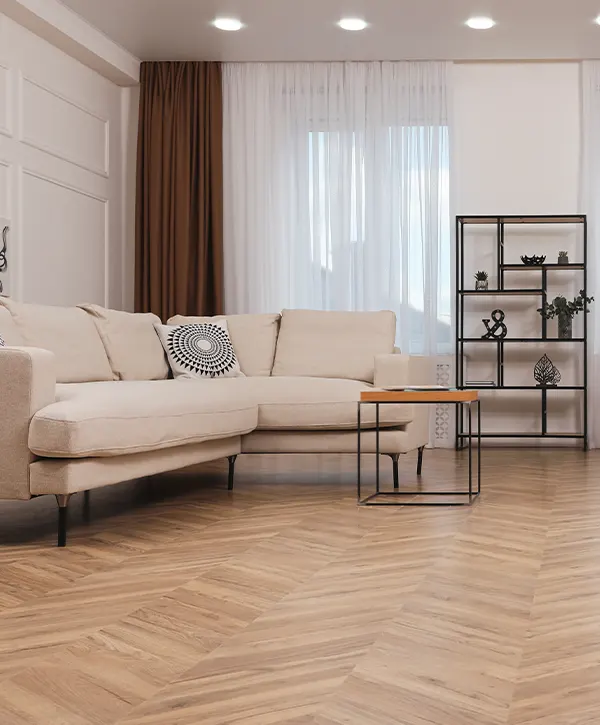 Homeowners in Modesto, CA, are finally beginning to recognize the amazing potential of luxury vinyl flooring and enlisting a qualified expert for its installation. We adore participating in these projects – they're one of our favorites!
With years of experience in the flooring industry, KHB Flooring in Modesto, CA, and its surrounding areas' go-to expert for all things floors. Through our dedication and passion for bringing beauty back into every home, we've become a trusted name for homeowners looking to give their floors some extra love.
Elevate the aesthetics of your home with our luxury vinyl floor installation service and captivate everyone who enters it! Our services will radically transform your space, creating an eye-catching look that is nothing short of stunningly beautiful.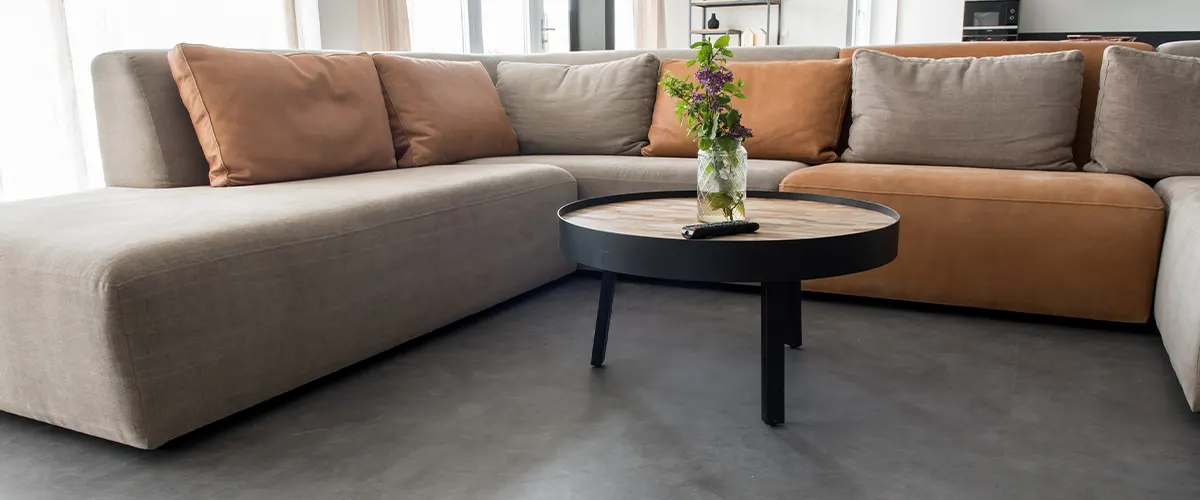 Luxury Vinyl Flooring That Comes With Extra Perks
We refuse to settle for anything less than excellence, so we go above and beyond our contract. Our goal is to ensure that you're completely satisfied with the flooring installation in your home, so rest assured knowing that you'll receive all of the bonuses from working with a professional who deeply cares about their customers and their investment!
World-Class Luxury Vinyl Flooring Installation Right At Your Doorstep
At KHB Flooring, we proudly bring world-class flooring services to your home! We aim for you, the homeowner, to experience an outstanding service that will leave you delighted with our product.
When working on your luxury vinyl flooring project, we guarantee open, honest communication and integrity. Our team will strive to make the installation process a breeze to eliminate any worries you may have about remodeling and help reduce the stress associated with such projects.
Our Customers In Modesto Love Their New Floors!
As luxury vinyl flooring continues to rise in popularity among Modesto homeowners, many are on the search for a reliable professional to handle their projects. This is what they have to say about the top choice in town!
Our experience was very pleasant as well as a pleasant atmosphere. They (Ben and wife) showed us exactly what we wanted. We will soon be having measurements done.
Can't wait for our next visit. His wife set us up for an appointment right away. Very nice experience.
Excellent service! Big Ben's Flooring is your one stop shop from selection all the way to installation.
I'm more than happy with our new flooring throughout my home
Type Of Upgrades And Materials
The reality is that different flooring types will always offer a different atmosphere in a home. Some will look better, some will be more durable, and some will be easier to install. It all depends on what you're willing to sacrifice. Here are some of the best vinyl flooring types that you can get.
Self-Adhesive Vinyl Tiles and Planks
Self-adhesive vinyl tiles and planks are aptly named, as they feature adhesive layers on the back of each tile that adhere with only pressure. To install these tiles, simply remove the protective layer on each piece before positioning it correctly and pressing down firmly. For those who may wish to refresh their look in the future, removing these self-adhesive tiles is an effortless task!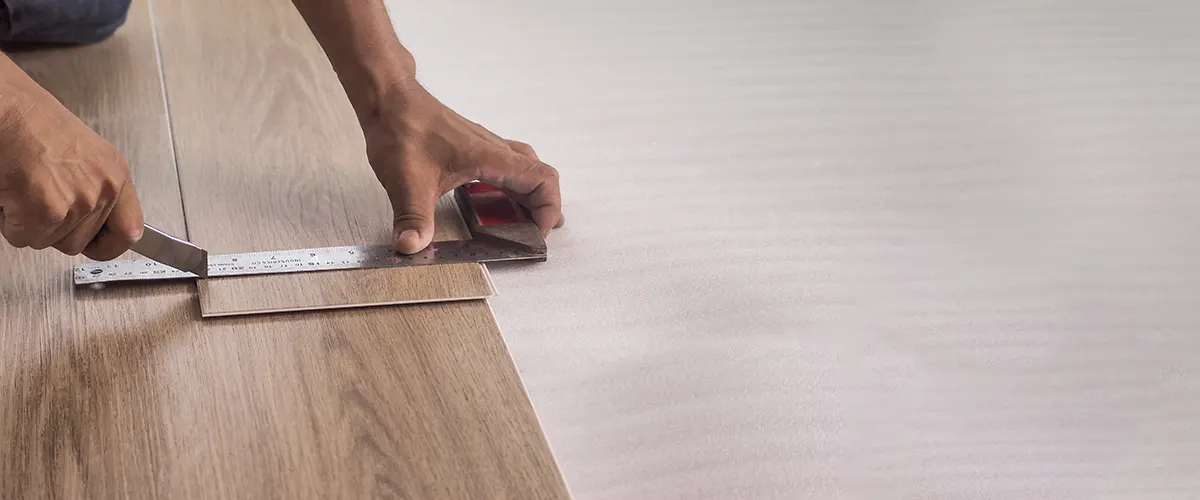 Loose-lay vinyl planks were designed to make installation a breeze. No adhesives and no locking systems are needed for this type of flooring—it relies solely on friction! Their bottom layer provides superior grip, making sure the tiles stay firmly in place without any risk of shifting beneath your feet. For added security, you can use adhesive just around the room corners to keep those planks from rolling out!
Loose-lay vinyl planks are a fantastic option for flooring because not only can they be reused and relocated with ease, but also leave no trace behind. Furthermore, their resiliency makes them one of the most sought after types of vinyl flooring available today!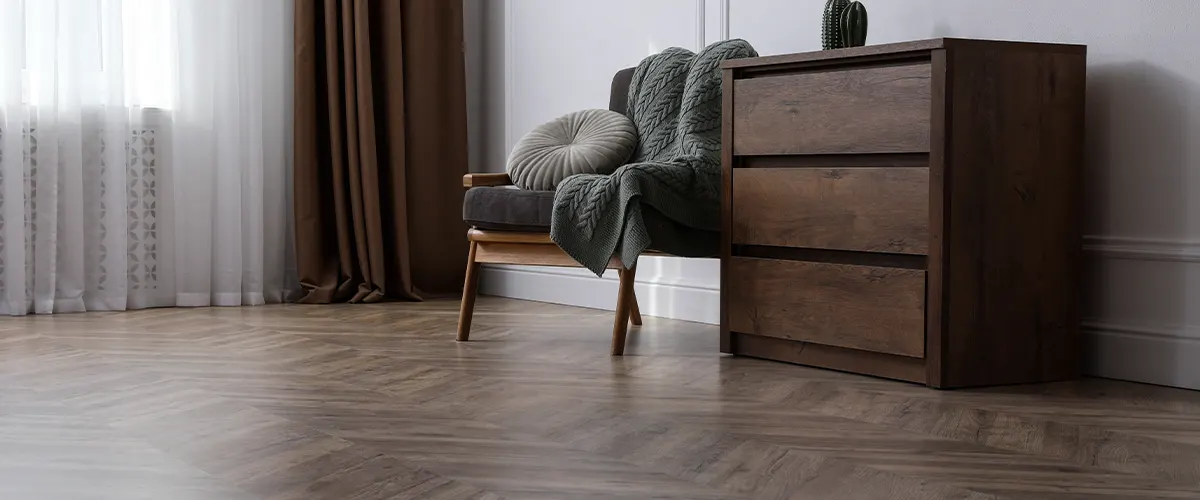 Interlocking Vinyl Tiles and Planks
Unlike other flooring options, interlocking vinyl tiles don't need glue or adhesives to be installed. Instead, the unique designs of each tile allow them to connect together in a "snap" – all you have to do is click two tiles into their corresponding places and you've got your new LVT floor!
Although taking out interlocking tiles isn't intricate, in order to extricate a certain tile one must take away the entire row as they are all connected.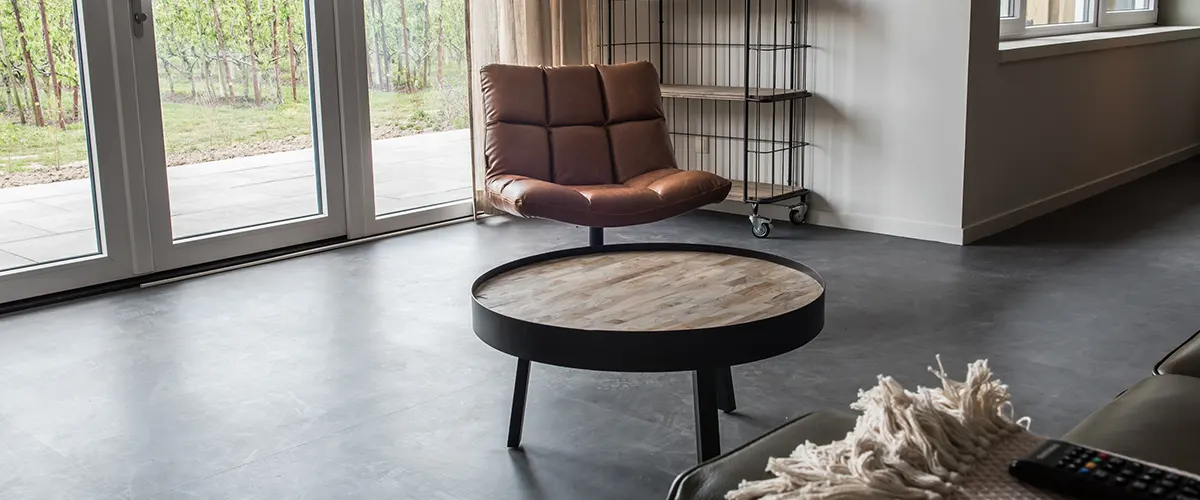 Installing glue-down LVT flooring can be trickier than sticking on self-adhesive tiles since you require a kind of adhesive that will adhere to vinyl floors. Glue-down Luxury Vinyl Tile floorings provide superior durability than self-adhesive tiles and are less likely to shift beneath your feet.
To properly install glue-down LVT tiles, the first step is to apply adhesive to the ground and then firmly press each tile into its desired position. Unfortunately, if you ever want to remove this type of flooring it can be quite difficult since few adhesives melt or dissolve easily. As such, it's usually best left up to a professional who has experience with these types of floors.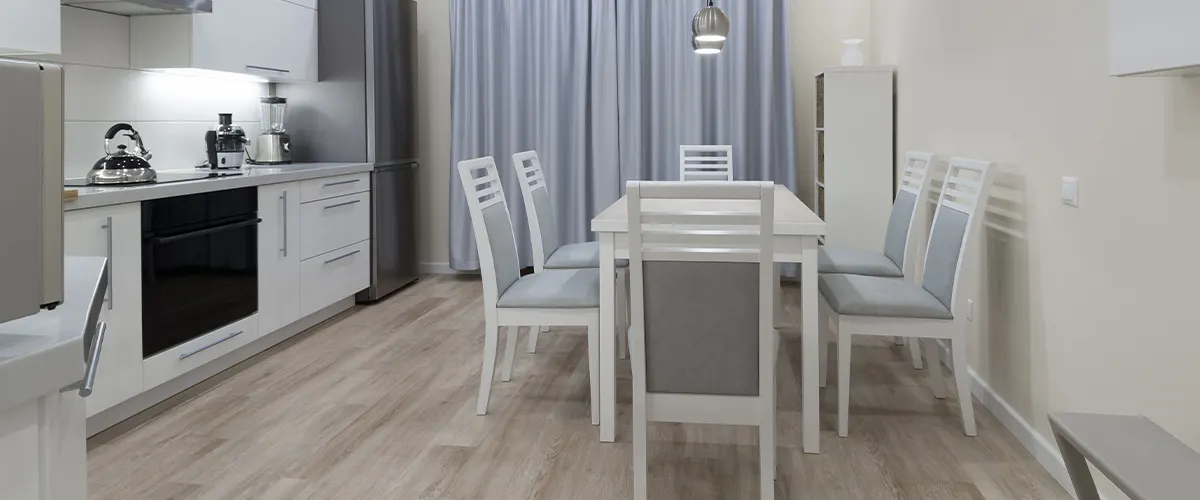 High-Quality Luxury Vinyl Flooring Installation
We are experts in the craft with countless years of experience installing luxury vinyl flooring. Our expertise shines through with every installation – here's a look at our work! !
Luxury Vinyl Flooring Installation - Now Easier Than Ever Before!
Allow our process to provide you and your loved ones with an effortless experience. When we install luxury vinyl flooring in Modesto, CA together, we guarantee a seamless journey where you are the priority at all times. Enjoy beautiful results without any of the hassle!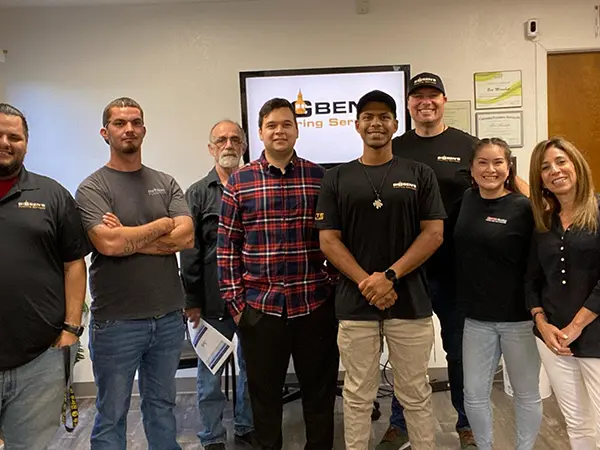 We help you define your vision for your floors.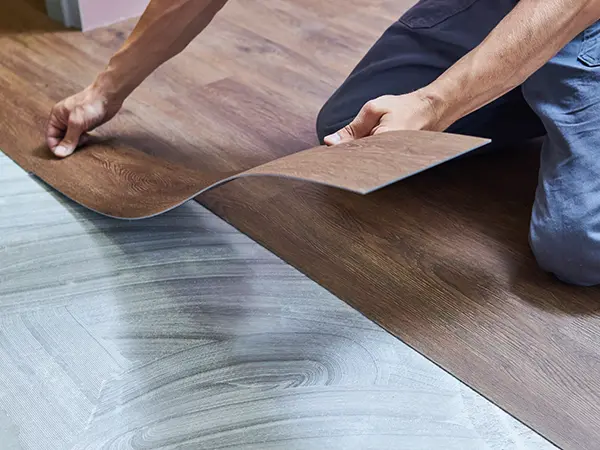 We bring your vision to life with a professional installation.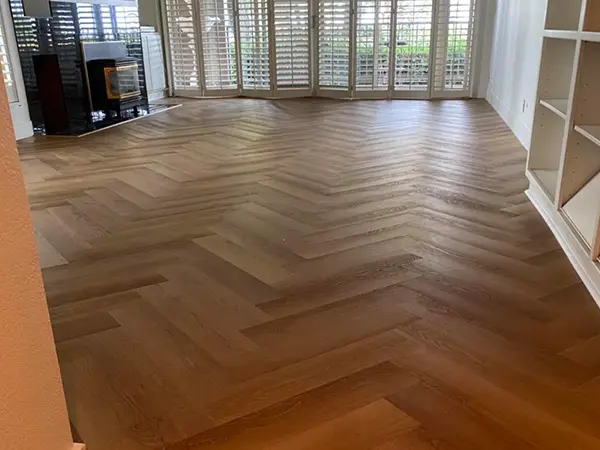 Enjoy floors that will make you smile with every step.
Frequently Asked Questions
Are you looking for a reliable yet affordable option for updating your flooring in Modesto, CA? Then look no further than luxury vinyl plank (LVP) flooring! With installation costs ranging from $2.55 to $3.99 per square foot depending on the size and style of material chosen, LVP offers an unbeatable price point that will fit any budget.
Installing an LVP (Luxury Vinyl Plank) flooring system can take time depending on various factors, such as the layout's size and complexity or how well-maintained its underlying subfloor is. On average, though, we can set up 300 to 600 square feet daily; a three-bedroom, two-bathroom house could be ready in around 5 – 7 days.
KHB Flooring is proud to have an incomparable team of in-house installers who are all specifically trained and prepared for your project. Depending on the size of your flooring task, you may be accompanied by one to three professional workers at once!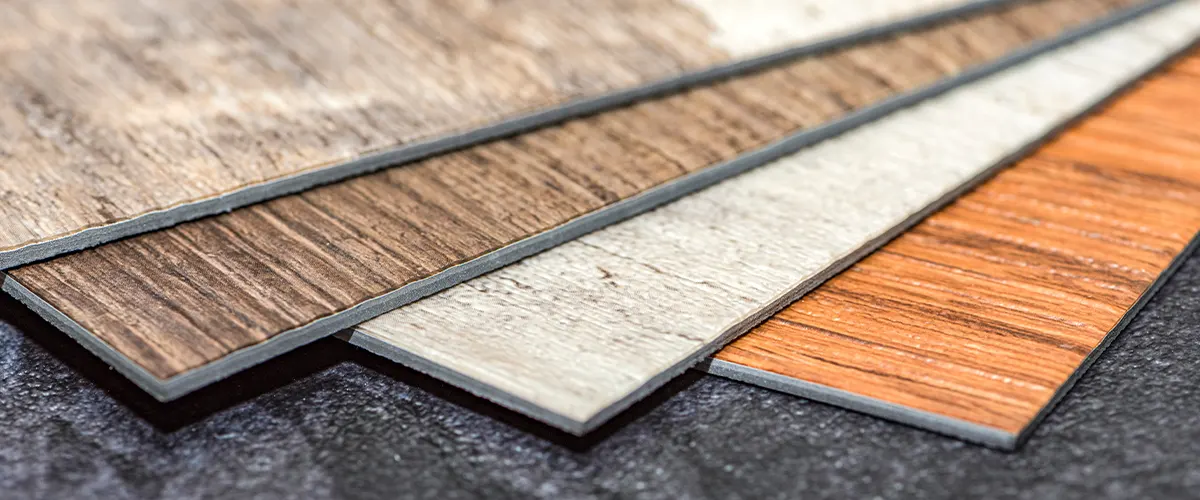 The Only Luxury Vinyl Flooring Installer That's Worth The Investment
In search of an exemplary service provider for your flooring project? Of course, you want a great-looking finished product and an effortless transaction experience. We understand that finding such reliable expertise is no easy task, so we are here to help.
At our company, we offer a comprehensive flooring service that is worth your time and money. Every step of the way, we strive to meet your expectations while also going above and beyond in order to make sure you love every square inch of your new floor!
Besides a new LVP floor, you'll also get:
Complement Your Home With High-Quality LVP Flooring!