The Best Hardwood Floor Refinishing In Oakdale, CA
Old, dull, scratched, and scuffed hardwood floors? We've got you covered!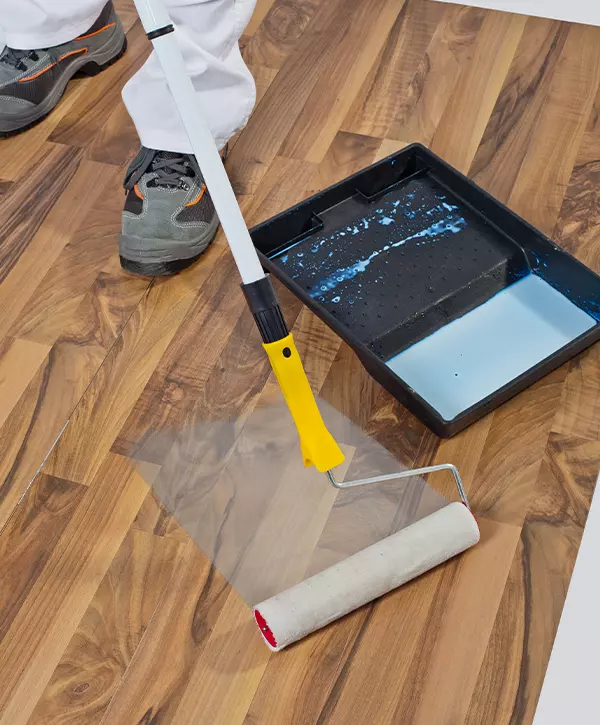 Hardwood floors are not only an aesthetic asset to your home, but they also add substantial value. However, over time, they can show signs of wear and tear, losing their original shine and smoothness. Regular refinishing can restore their beauty, making them look as good as new. It also extends the lifespan of your floors, preventing damage and saving you the cost of complete replacement.
Discover high-quality hardwood floor refinishing services in Oakdale, CA, by KHB Flooring. Our skilled team revives worn-out floors using superior tools and techniques, ensuring long-lasting charm.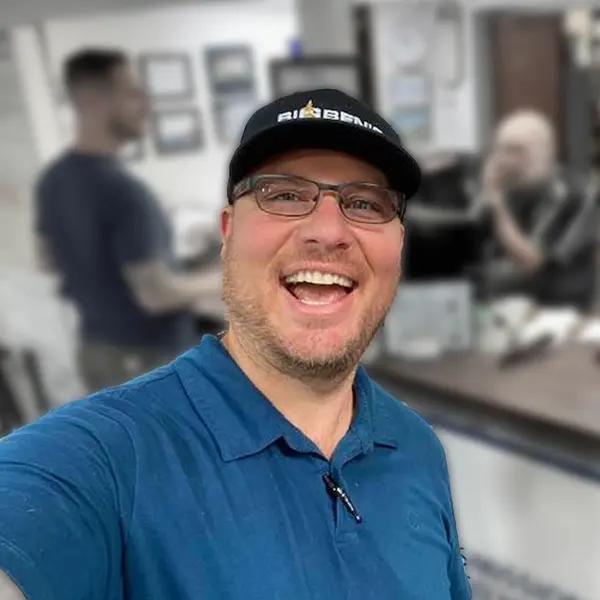 Ben Manship – One of the three owners of KHB Flooring
Hi, I'm Ben, one of the three owners of KHB Flooring. I have had a passion for carpentry and wooden floors since I can remember. I've completed over 5,000 flooring projects and have seen every major issue that wood floors can have. I partnered with Bobby and Ryan to offer you an even better flooring service and raise the bar for every other flooring company in Tracy, CA.
The Service That Just Keeps On Giving
When you choose KHB Flooring, you're investing in quality, dedication, and a commitment to excellence. We leverage years of experience, refined techniques, and a keen eye for detail to restore your hardwood floors to their original glory. Trust us to give your home the stunning transformation it deserves.
KHB Flooring is a top company for many reasons:
Take A Look At Our Finished Projects
With years of experience under our belts, we stand proud of every project we've completed. But don't just take our word for it. The photos below showcase our craftsmanship, dedication, and attention to detail. We believe they speak volumes about the quality work we consistently deliver at KHB Flooring.
We proudly offer top-notch hardwood floor refinishing services in Oakdale, CA. Don't let your hardwood floors lose their charm and value. Reach out to us today at (209) 487-9663. Our friendly team is ready to answer all your questions and guide you through our process. Looking for a free quote? We've got you covered.
Your Flooring Pros Are Ready To Serve You
When it comes to hardwood floor refinishing in Oakdale, CA, we are a trusted choice among homeowners. Our dedication to quality and attention to detail makes us the go-to provider for many of your neighbors. We are proud of the relationships we've built and the transformations we've made in homes just like yours.
They are friendly and very knowledgeable in all things flooring!
Big Bens always put their customers first! If you use their service you will not be disappointed!
Hardwood Floor Refinishing Cost In Oakdale, CA
In Oakdale, CA, the cost to refinish hardwood floors typically falls between $6.00 and $12.00 per square foot. This range can vary depending on the condition of your floors, the specific materials used, and the complexity of the project.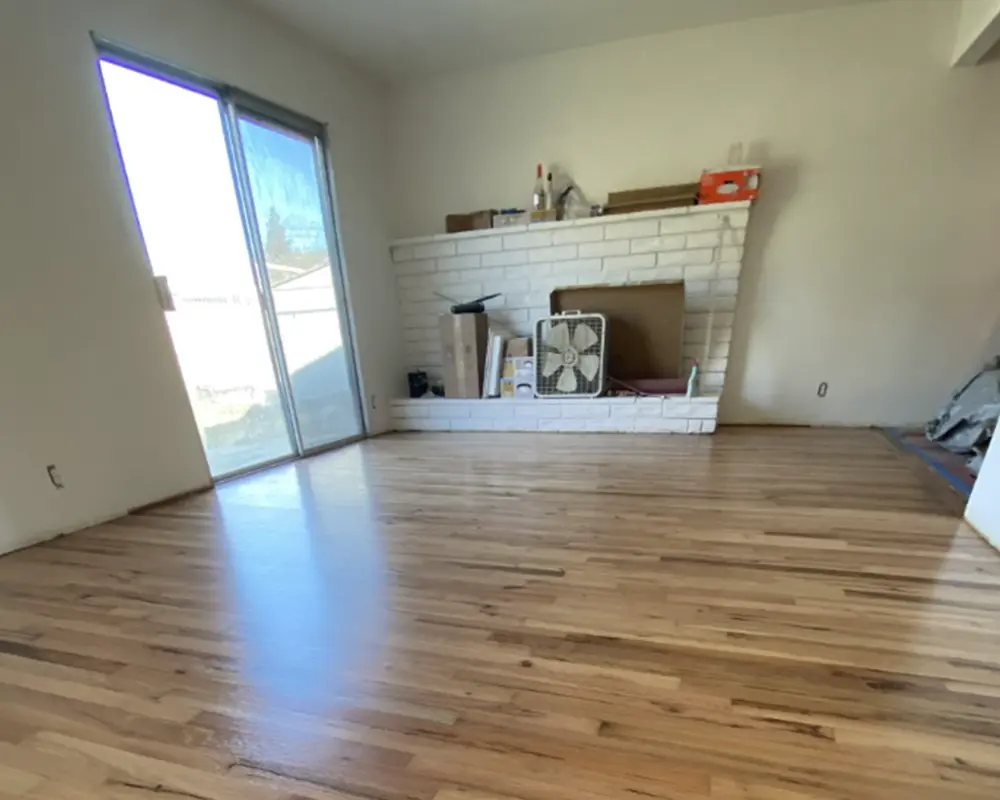 High-End Living Room Sand and Finish
The project was quoted at $4,088.
| Room Size | Square Feet | Average Cost |
| --- | --- | --- |
| 4x10 | 40 | $300 - $500 |
| 10x10 | 100 | $400 - $600 |
| 12x12 | 144 | $500 - $900 |
| 16x16 | 256 | $700 - $1,500 |
| 20x20 | 400 | $1,000 - $2,000 |
| 24x24 | 576 | $1,200 - $1,800 |
| Stairs (12 to 17 steps) | --- | $300 - $1,200 |
| Whole house | 1,000 | $2,000 - $4,000 |
| Whole house | 1,500 | $2,800 - $6,000 |
| Whole house | 2,000 | $3,400 - $8,000 |
*Please note that the prices listed above may vary. The final cost of your project will depend on various factors including the size of your space, the extent of the refinishing needed, and the type of wood. To get a precise quote for your specific needs, feel free to contact us at (209) 487-9663. We offer free, no-obligation estimates.
There's no one better than KHB Flooring to trust with your Oakdale, CA flooring needs. Our team is committed to delivering the highest quality of service, ensuring that your hardwood floors regain their original charm and continue to add value to your home. Whether it's a minor touch-up or a full-scale refinishing project, we're here to help.
Enjoy A Team That Takes Care Of Everything
At KHB Flooring, we fully understand that your time and money are incredibly valuable. That's why our hardwood floor refinishing services in Oakdale, CA, are designed to deliver top-tier results in an efficient and cost-effective manner.
Hardwood floor refinishing is a smart investment because it boosts your home's aesthetic appeal, increases its market value, and prolongs the lifespan of your flooring. Plus, it's more cost-effective than a complete replacement.
We understand how important it is to have a project completed within a set timeframe. That's why we are committed to meeting our deadlines without compromising on the quality of our work. Our team works diligently and efficiently, ensuring that your hardwood floor refinishing project is completed on time.
You're Very Close To Having Shiny New Floors
At KHB Flooring, we know that a major home improvement project can seem daunting. But we're here to make the process of refinishing your hardwood floors quick and easy. Our team of professionals works with efficiency and precision, minimizing disruption to your daily routine.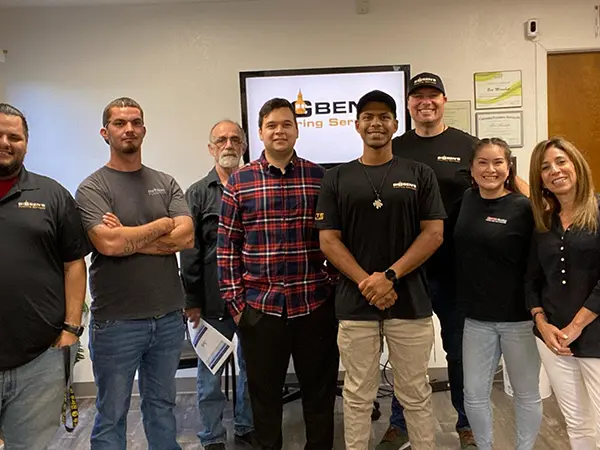 We team up with you to understand your exact flooring needs.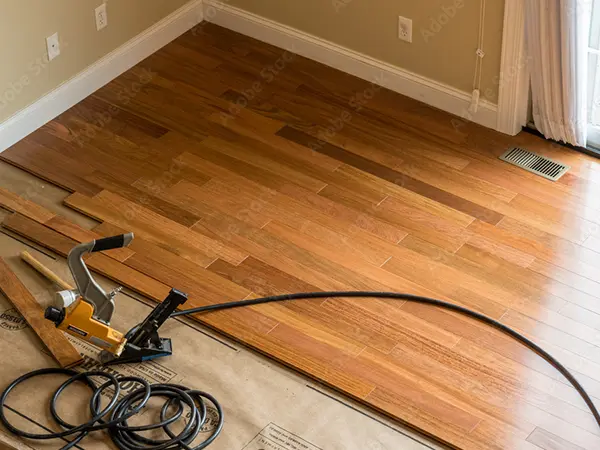 Our experts skillfully apply proven techniques to revamp your floors.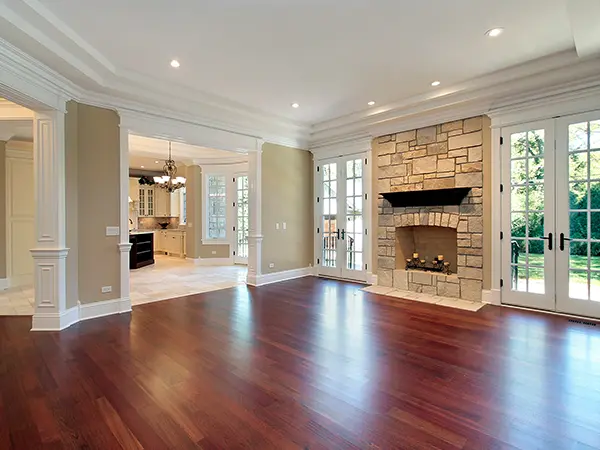 Revel in the renewed charm and elegance of your refinished floors.
Frequently Asked Questions
Absolutely, refinishing hardwood floors is a worthy investment. Not only does it significantly enhance the aesthetic appeal of your home, but it also increases its overall market value. Refinishing your hardwood floors can bring back their original charm and elegance, providing a fresh and revitalized look.
Moreover, it extends the lifespan of your floors by protecting them from damage and wear, saving you from the high costs and inconvenience of a complete replacement. It's a cost-effective way to maintain your floors in top-notch condition and keep them looking as good as new.
While it is technically possible to refinish hardwood floors yourself, it is generally not recommended unless you have the necessary skills and experience. The process of refinishing involves numerous steps, including sanding the floor to remove the old finish, applying a new stain, and finishing with a protective sealant.
Each step requires precision and attention to detail to avoid mistakes that could harm the appearance and longevity of your floors.
Additionally, the equipment needed for this process can be expensive and difficult to use without proper training. For most homeowners, hiring professionals like KHB Flooring ensures a high-quality finish, saves time, and can prevent costly mistakes.
The decision between recoating and refinishing your hardwood floors largely depends on their current condition.
Recoating is a simpler process that involves lightly sanding the surface to remove the existing coat of polyurethane, then applying a new coat. This can be a great option if your floors are in good shape but just need a bit of a refresh. If your floors have deep scratches, discoloration, or structural damage, then refinishing may be the better choice.
Refinishing involves sanding the floor down to bare wood, then applying a stain and finish. This can restore your floors to their original beauty, but it's a more intensive process that may not be necessary for floors that are still in good shape.
As always, it's best to consult with a professional like KHB Flooring who can assess your specific situation and advise on the best course of action.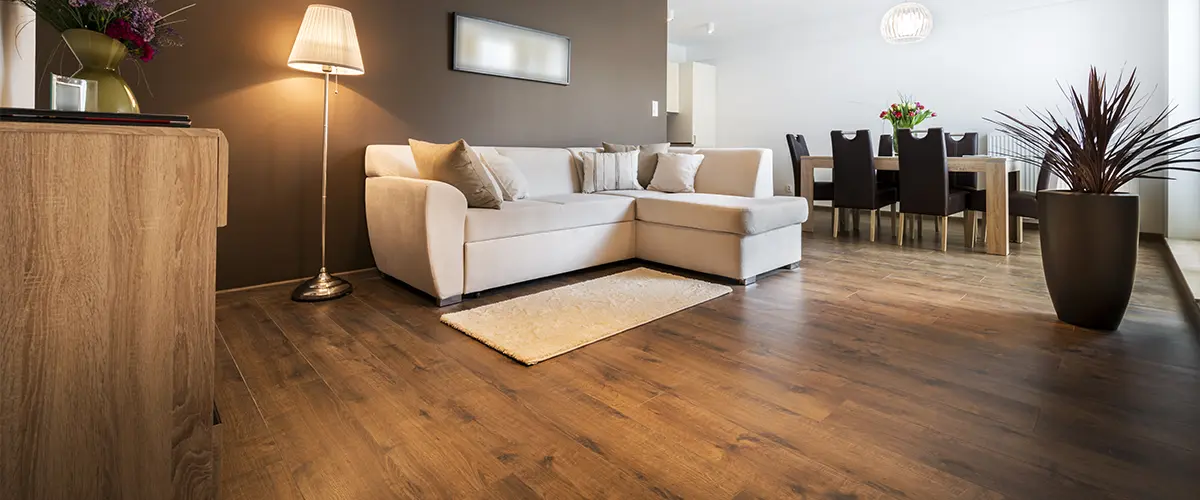 Trust Us With All Your Oakdale, CA Flooring Needs
At KHB Flooring, we are ready to answer any questions and tackle any floor refinishing project that comes our way. To experience the best hardwood floor refinishing in Oakdale, CA, don't hesitate to call us at (209) 487-9663. We'd love to hear about your flooring needs and discuss how we can help.
If calling isn't your thing, that's okay! Send us a quick message, and we'll get back to you promptly. Our dedicated team is always on standby, eager to transform your space with expertly refinished floors.
Very professional, clean, and attention to details is outstanding. Great crew to have around!
Big Ben and his friendly staff really get the job done! Excellent service and quality product.
Other services you might be interested in:
Oakdale, CA, fondly known as the "Cowboy Capital of the World," is nestled in the heart of California's fertile agriculture zone. This charming town offers a perfect blend of small-town charm and rich cultural heritage. The city is famed for its annual Oakdale Rodeo held every April, attracting cowboys and rodeo fans from across the country. Oakdale is also home to the Hershey's Chocolate Factory, which is a delight for both kids and adults alike. The scenic Sierra Nevada Mountains border the town, making it a gateway to Yosemite National Park. The Woodward Reservoir, a popular spot for fishing, bird watching, and camping, is another gem in Oakdale's crown.