The Best Laminate Flooring Installation In Oakdale, CA
Choose durable and cost-efficient laminate flooring and let our KHB Flooring experts install it!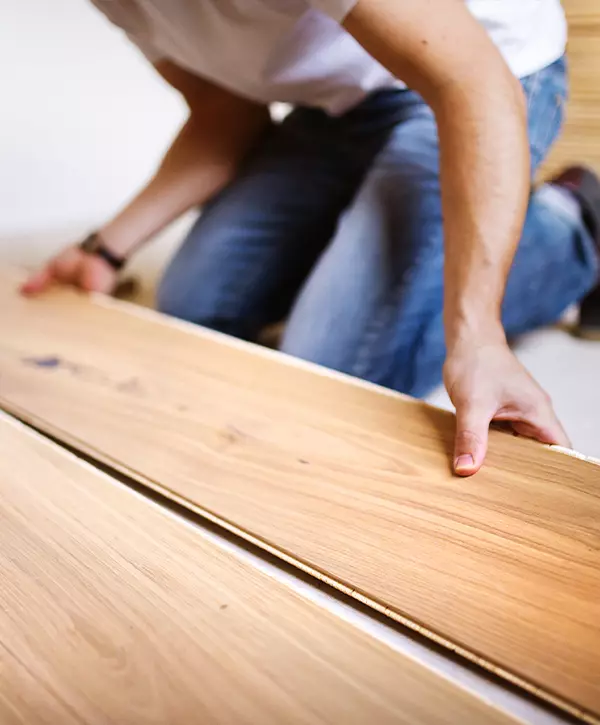 You're in the right place if you're seeking top-notch laminate flooring installation in Oakdale, CA. Our team at KHB Flooring brings unmatched expertise to the table. With years of experience under our belts, we are intimately familiar with the ins and outs of laminate flooring installation.
We use only the highest quality materials to ensure that your flooring stands the test of time. Finally, our customer service is second to none — we value your satisfaction above all and strive to exceed your expectations at every turn.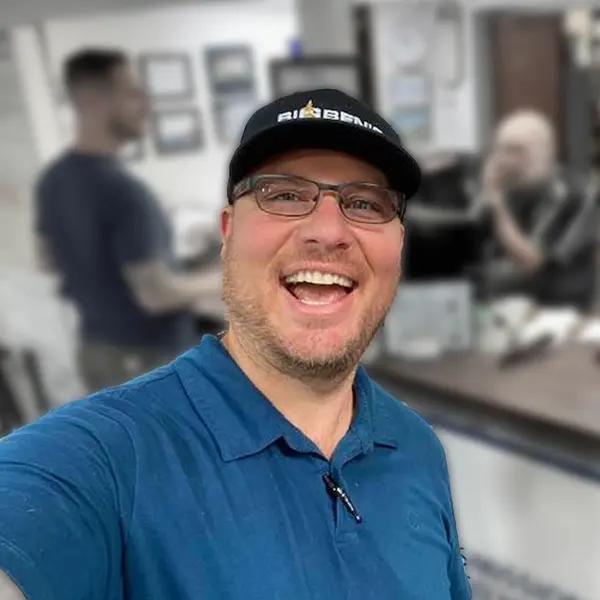 Ben Manship – One of the three owners of KHB Flooring
Hi, I'm Ben, one of the three owners of KHB Flooring. I have had a passion for carpentry and wooden floors since I can remember. I've completed over 5,000 flooring projects and have seen every major issue that wood floors can have. I partnered with Bobby and Ryan to offer you an even better flooring service and raise the bar for every other flooring company in Tracy, CA.
Discover a Hassle-Free Laminate Flooring Installation Service Tailored to You
Count on us to revitalize your space with stunning, resilient, and enduring laminate flooring that will surpass your expectations, leaving your Oakdale, CA, residence looking its absolute best. Your satisfaction is our highest priority, and we eagerly await the opportunity to serve you with our unparalleled expertise and artistry.
Prepare to experience:
Take A Peek At Our Past Projects
By utilizing top-notch materials and cutting-edge installation methods, we guarantee that each flooring solution we offer is both visually appealing and remarkably resilient. Our meticulous quality assessments ensure that every aspect of your brand-new floor meets our stringent criteria and leaves you completely satisfied.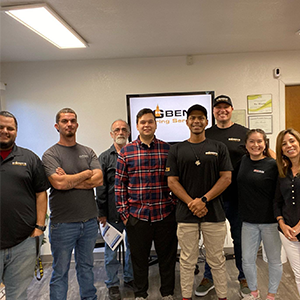 Do you have any questions or concerns regarding your laminate flooring needs? You can call us at (209) 487-9663.
We are more than happy to assist you. If you are ready to bring your flooring dreams to life and would like to request a quote, feel free to give us a call. We look forward to providing you with the best laminate flooring installation service in Oakdale, CA.
Why Oakdale, CA, Homeowners Value Our Partnership
Nothing speaks louder than the words of our satisfied customers. Here, we proudly present a selection of testimonials from homeowners in Oakdale, CA, who have trusted KHB Flooring with their projects.
Big Bens always put their customers first! If you use their service you will not be disappointed!
Big Ben's is top notch! They use very high quality products, at affordable prices. If you are looking to replace flooring or carpet, you can't go wrong using Big Ben's!
Vinyl Flooring Installation Cost In Oakdale, CA
On average, the installation of professional laminate flooring typically falls within the price range of $5 to $10 per square foot. This cost covers the expertise and precision required for a top-notch installation.
Moreover, the cost of the actual flooring materials usually varies from $1 to $5 per square foot, depending on the quality and type of laminate selected. It is crucial to take these aspects into account when budgeting for your laminate flooring project.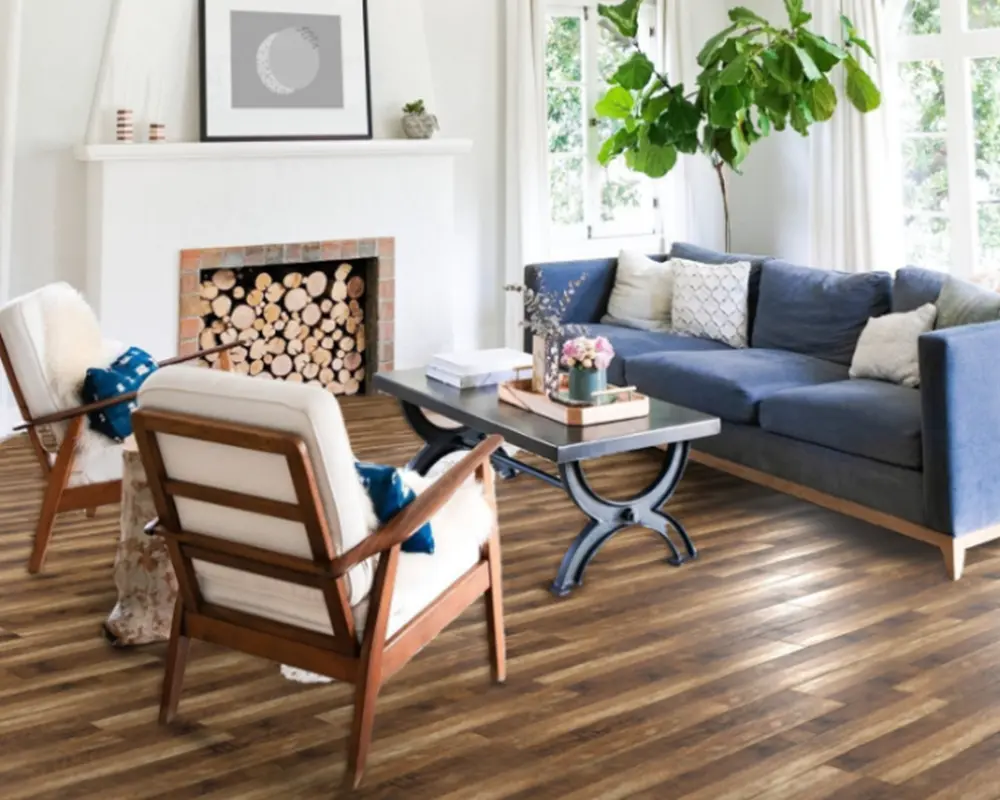 Premium Laminate Living Room Flooring
This 280 sq. ft laminate flooring project included:
The project was quoted at $3,920.
| Project Size (sq. ft.) | Average (Materials Only) | Average (Material & Labor) |
| --- | --- | --- |
| 100 | $80 - $250 | $300 - $900 |
| 200 | $160 - $500 | $600 - $1,800 |
| 300 | $240 - $750 | $900 - $2,700 |
| 400 | $320 - $1,000 | $1,200 - $3,600 |
| 500 | $400 - $1,250 | $1,500 - $4,500 |
| 600 | $480 - $1,500 | $1,800 - $5,400 |
*While these estimates provide a broad overview, it's essential to note that the actual costs can vary greatly due to a range of factors, including the specific type of laminate chosen, the complexity of the installation, and any additional customization required. To get the most accurate pricing for your specific needs, we highly recommend reaching out to us directly.
At KHB Flooring, we embody excellence. Our unique blend of industry experience, superior craftsmanship, and a relentless commitment to customer satisfaction sets us apart. Choose us for our unparalleled expertise, competitive pricing, and proven track record of delivering stunning laminate flooring installations in Oakdale, CA.
Introducing our all-inclusive service!
You can sit back and relax while we handle everything for you. No need to worry about budget and deadlines like most homeowners do when considering laminate flooring installation in Oakdale, CA.
Laminate flooring is like a versatile multi-tool for home improvement. It not only adds aesthetic appeal but also provides durability and cost-effectiveness. Consider it as an insurance policy against wear and tear. With enhanced property value and a picture-perfect living space, investing in laminate flooring is a smart choice that delivers on all fronts.
We take immense pride, not just in the quality of our work, but also in our commitment to completing each project within the agreed time frame. Our team of professionals works diligently to ensure that your laminate flooring is installed promptly and efficiently, without compromising on craftsmanship.
A Foolproof Method for Exceptional Results
Our installation process for laminate flooring is incredibly straightforward. It's broken down into three simple steps, meticulously crafted to guarantee the success of your home improvement venture.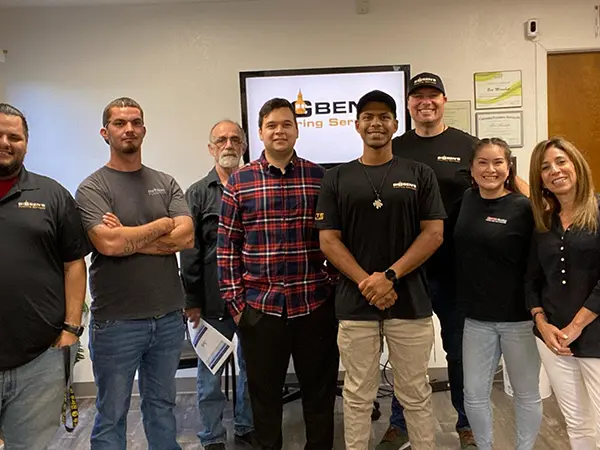 Let us pay a visit to your residence, grasp your requirements, take precise measurements, and engage in a discussion about the laminate flooring options that perfectly align with your style and budget.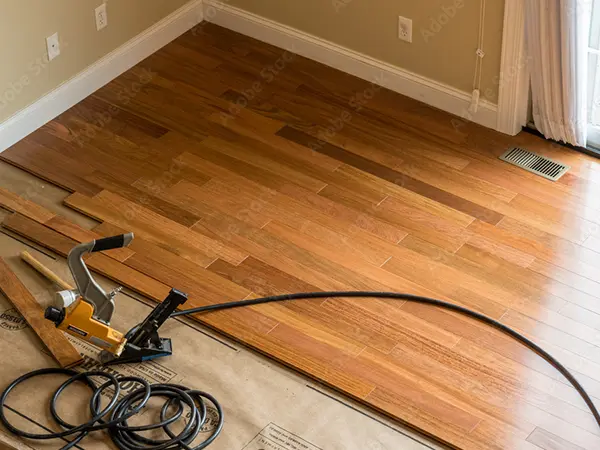 Our team of skilled professionals will carefully lay down each plank, ensuring an impeccable fit and a flawlessly smooth finish.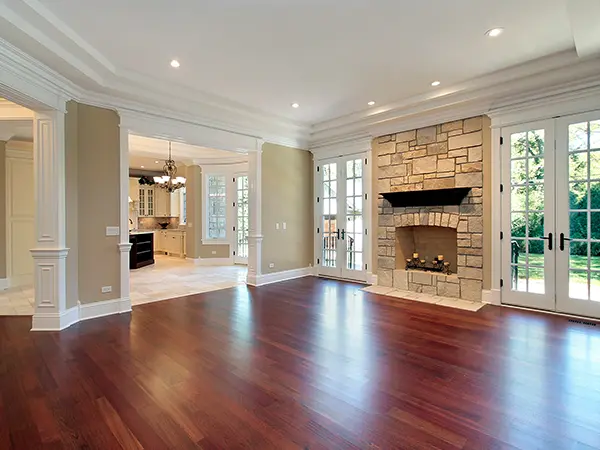 Indulge in the sheer beauty and durability of your stunning laminate flooring solution, built to withstand the test of time.
Frequently Asked Questions
While it's possible to install laminate flooring yourself as a DIY project, we highly recommend hiring professionals for the task. Laminate flooring installation requires a precise set of skills and tools, which are crucial to ensure a flawless finish and longevity of the flooring.
Attempting to do it yourself without the necessary expertise might result in errors that can potentially increase the overall cost and time spent on the project. At KHB Flooring, our team of experienced professionals is ready to deliver an excellent installation that meets your satisfaction and surpasses your expectations.
Laminate and vinyl flooring have their respective advantages, and each could be a better choice depending on your specific needs and preferences.
Laminate flooring is often chosen for its realistic appearance, which can closely mimic a variety of natural materials like wood or stone due to its high-resolution photographic layer. It's also known for its durability and resistance to wear and tear, which makes it an excellent choice for areas with high foot traffic.
On the other hand, vinyl flooring is a popular choice for its water resistance, making it an excellent option for moisture-prone areas such as bathrooms and kitchens. It's also generally softer and warmer underfoot compared to laminate flooring.
Both types of flooring are cost-effective and relatively easy to maintain. Ultimately, the choice between laminate and vinyl flooring would depend on where you plan to install it, the look you're aiming for, and your budget.
If you're still unsure, our team at KHB Flooring would be more than happy to walk you through your options and help you make an informed decision that best suits your needs.
After the installation process, it's generally recommended to wait at least 24 hours before walking on your new laminate floor. This allows the adhesive used during the installation process to properly dry and set, ensuring the longevity and durability of your flooring.
However, this timeline can vary depending on the specific product and installation method used. At KHB Flooring, we provide clear, post-installation instructions for each project to ensure optimal results and customer satisfaction.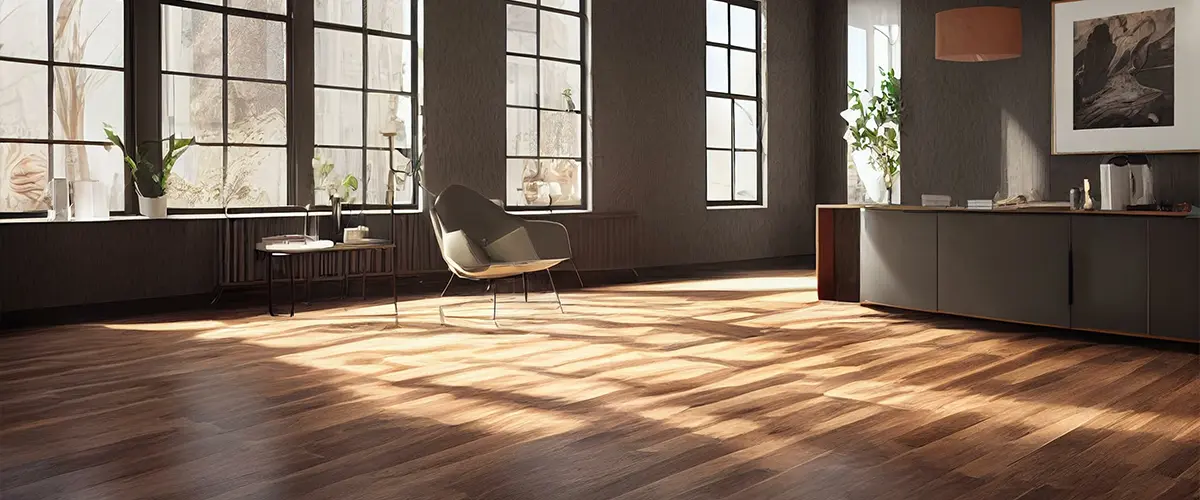 Choose The Best Contractor For Top-Tier Laminate Flooring Installation In Oakdale, CA
Don't wait another day to enjoy the beauty and durability of top-quality laminate flooring. At KHB Flooring, we specialize in superior laminate flooring installation that elevates your living space.
Reach out to us today at (209) 487-9663 for a consultation. We're ready to bring your vision to reality in Oakdale, CA. Let's start the journey towards your dream home together!
Very professional, clean, and attention to details is outstanding. Great crew to have around!
Big Ben and his friendly staff really get the job done! Excellent service and quality product.
Other services you might be interested in:
Famous for its rich Western heritage, Oakdale is a community where tradition and small-town charm meet modern living. Immerse yourself in history at the Oakdale Cowboy Museum, where you'll find an array of artifacts and memorabilia celebrating the cowboy culture. Don't miss out on the Oakdale Rodeo held annually, a spectacle that draws visitors from near and far, symbolizing the spirit of this unique town. For outdoor enthusiasts, the Woodward Reservoir Regional Park provides a perfect backdrop for camping, fishing, and bird-watching.