The Best LVP Flooring Installation In Oakdale, CA
Want affordable, low-maintenance floors installed by your local LVP pros in Oakdale, CA?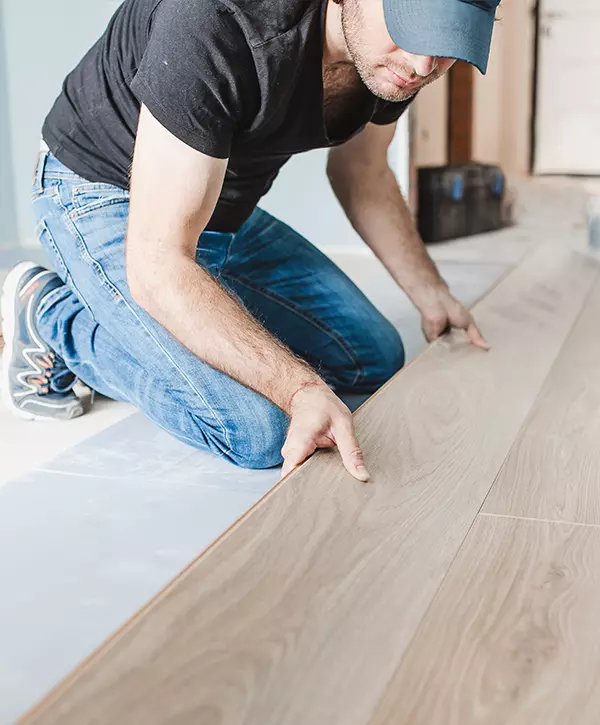 Looking for low-maintenance flooring that enhances any room's aesthetic appeal? Choose the best LVP flooring installation service in Oakdale, CA! At KHB Flooring, we're proud of our experience installing over 1,500 LVP floors for Oakdale, CA. Partnering with our dedicated team ensures a high-quality, long-lasting product with a lifetime guarantee.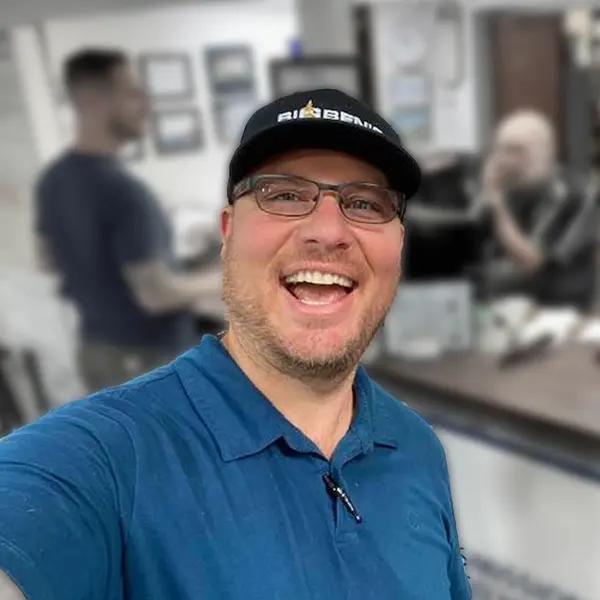 Ben Manship – One of the three owners of KHB Flooring
Hi, I'm Ben, one of the three owners of KHB Flooring. I have had a passion for carpentry and wooden floors since I can remember. I've completed over 5,000 flooring projects and have seen every major issue that wood floors can have. I partnered with Bobby and Ryan to offer you an even better flooring service and raise the bar for every other flooring company in Tracy, CA.
The Flooring Installation Service You Didn't Know You Needed
At KHB Flooring, we provide unbeatable value through exceptional craftsmanship, personalized service, and a lifetime guarantee. Our seasoned team is committed to exceeding your expectations and redefining industry standards in flooring. Choose us for a hassle-free, superior-quality flooring experience.
Join the KHB Flooring family brought together by:
Flawless Flooring Installation For Your Oakdale, CA, Home
Whether you're searching for inspiration or want to visualize the quality of our installations, we invite you to explore our past project gallery. Each project featured showcases the precision and attention to detail that goes into every LVP flooring installation we undertake in Oakdale, CA.
Ready to take the next step? Let's schedule a free consultation and provide you with a price quote. Call us now at (209) 487-9663. We look forward to becoming a part of your home's transformation journey.
How We Improved Floor Quality Across Many Oakdale, CA, Homes
Listen to our valued customers share their experience with KHB Flooring. Satisfied homeowners across Oakdale, CA are the best measure of our services and craftsmanship.
Patient with this little old couple, highly efficient, professional, and friendly. Great work! Love our floor! Hoping to get more of our floors done.
Big Bens always put their customers first! If you use their service you will not be disappointed!
LVP Flooring Installation Cost In Oakdale, CA
If you're considering LVP flooring for your home, it's important to understand the cost implications. On average, the price for LVP materials in Oakdale, CA, ranges from $2.5 to $5 per square foot. This cost varies depending on the quality, style, and brand of the LVP flooring you choose.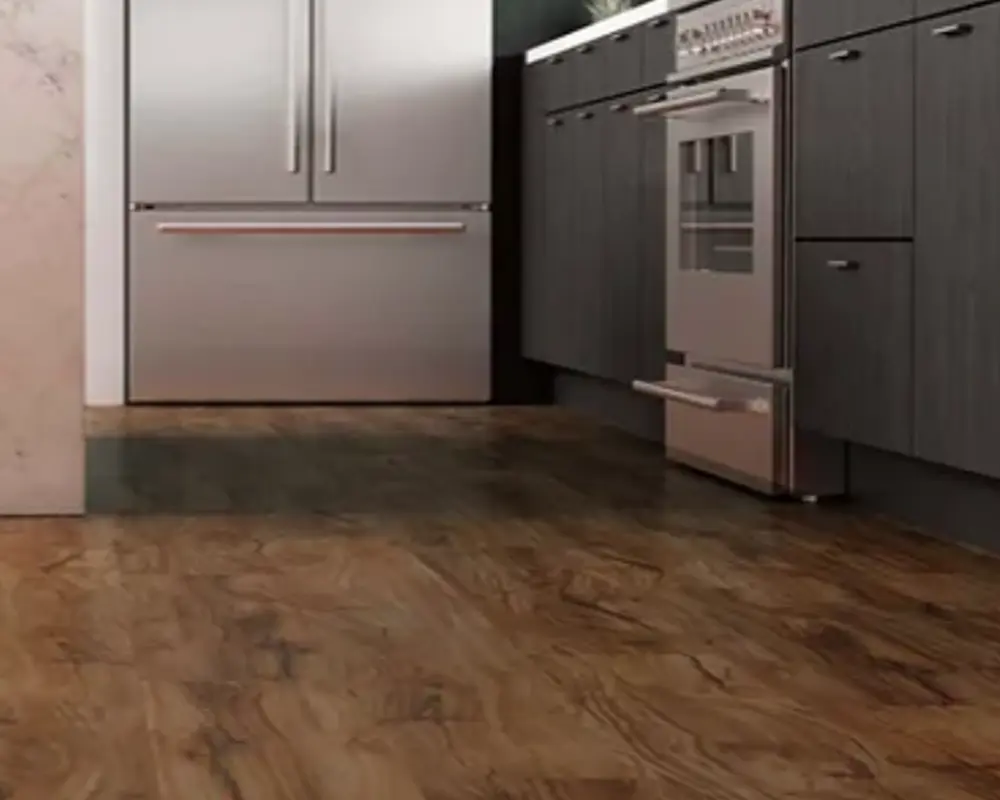 Kitchen LVP Flooring, Best Option
The project was quoted at $3,146.
| Type | Installation Cost per Square Foot | Material Cost | Average Total Cost per Square Foot |
| --- | --- | --- | --- |
| Rigid Vinyl Planks | $2 - $7 | $1 - $4 | $3 - $11 |
| Luxury Vinyl Plank | $2 - $7 | $2 - $5 | $4 - $13 |
| Luxury Vinyl Tile | $2 - $7 | $1 - $5 | $3 - $13 |
| Sheet Vinyl | $2 - $7 | $0.50 - $1.50 | $2.50 - $8.50 |
*Please note that these are average costs, and actual prices may vary. Factors that can influence the total cost include the type and quality of the vinyl, the size and layout of the space, and any additional prep work that may be needed. We invite you to contact us for a personalized quote for your specific needs.
Understanding that every homeowner has unique financial circumstances, we've made it a priority at KHB Flooring to offer a range of LVP flooring options to cater to all budgets. We're committed to delivering value without compromising on quality or aesthetics. Our experts will work closely with you to tailor a flooring solution that meets your style preferences and fits within your budget.
Money And Time Shouldn't Be A Problem
At KHB Flooring, we understand that your time and money are valuable resources. That's why we've streamlined our flooring installation process to be efficient, transparent, and provide great value for your investment.
With us, you can enjoy the upscale look and feel of luxury vinyl plank flooring without the extravagant cost. Our LVP options deliver the style and durability you desire at a price point that respects your budget. Transform your home into a haven of beauty and comfort with KHB Flooring, where luxury meets affordability.
At KHB Flooring, we value your time just as much as you do. Our team is dedicated to delivering efficient services, ensuring that we adhere to the agreed timelines. We understand the inconvenience that a long, drawn-out installation can cause, and that's why we commit to expedited yet meticulous installations.
Minimizing Disruption, Maximizing Efficiency
At KHB Flooring, we've simplified the process of installing new LVP floors in your Oakdale, CA home into three easy steps.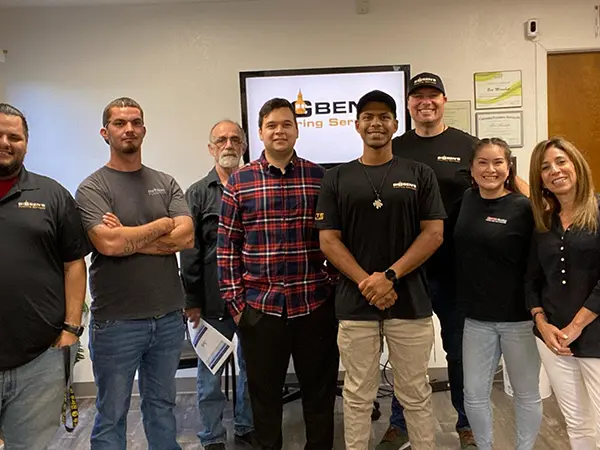 We'll work closely with you, understanding your unique needs and style preferences, to devise a personalized flooring plan that aligns with your vision.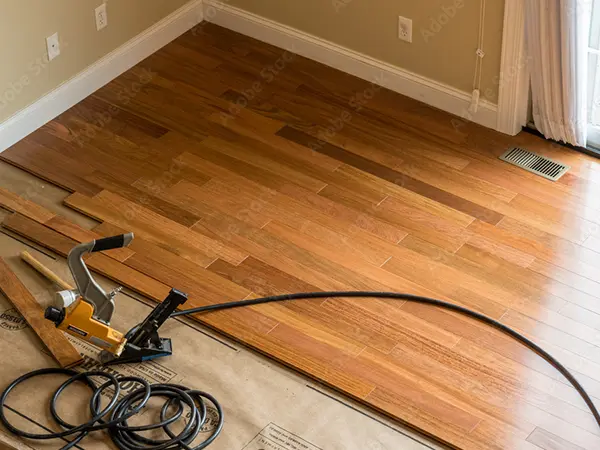 Our skilled technicians will meticulously install your new LVP floors, adhering to the highest quality standards for a flawless finish.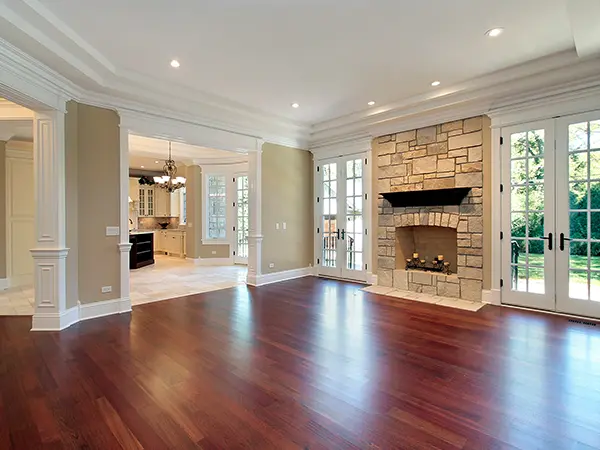 All that's left is for you to sit back, relax, and enjoy your new, beautiful, low-maintenance LVP flooring.
Frequently Asked Questions
LVP flooring is installed using a method known as "floating" installation. Firstly, the subfloor is prepared by ensuring it is clean, dry, and level.
Underlayment is then rolled out to provide a cushioning surface and moisture barrier.
Our technicians meticulously place the LVP planks on the underlayment, locking them together to create a floating floor that does not need to be glued or nailed down. Each plank is tapped into place using a mallet and pull bar, ensuring a tight fit between planks and a seamless appearance.
We then add molding or transition strips to cover the expansion gap around the edges. The entire process is efficient yet thorough, ensuring a high-quality finish and long-lasting performance.
No, LVP flooring does not need to be glued down. One of the unique advantages of LVP flooring is its installation flexibility. The most common method of installation is the "floating" method, as mentioned above, which does not require glue or nails. The pieces of flooring simply lock together, creating a secure and sturdy surface.
However, there are certain situations where glue down may be recommended, for instance, in high-traffic commercial areas or in rooms with heavy furniture. At KHB Flooring, we assess your specific needs and conditions to recommend the installation method that will work best for you.
Yes, you can install LVP directly on concrete. Concrete is a suitable subfloor for LVP flooring as it provides a sturdy, level surface.
However, it's crucial that the concrete is dry, clean, and level before installation. If there are any dampness issues, they should be resolved first. Otherwise, it can lead to problems down the line such as warping or mold growth.
Additionally, using an underlayment is highly recommended when installing on concrete to provide a moisture barrier, sound reduction, and added comfort. At KHB Flooring, we ensure all these prerequisites are adequately met before proceeding with the installation to ensure the longevity and performance of your LVP flooring.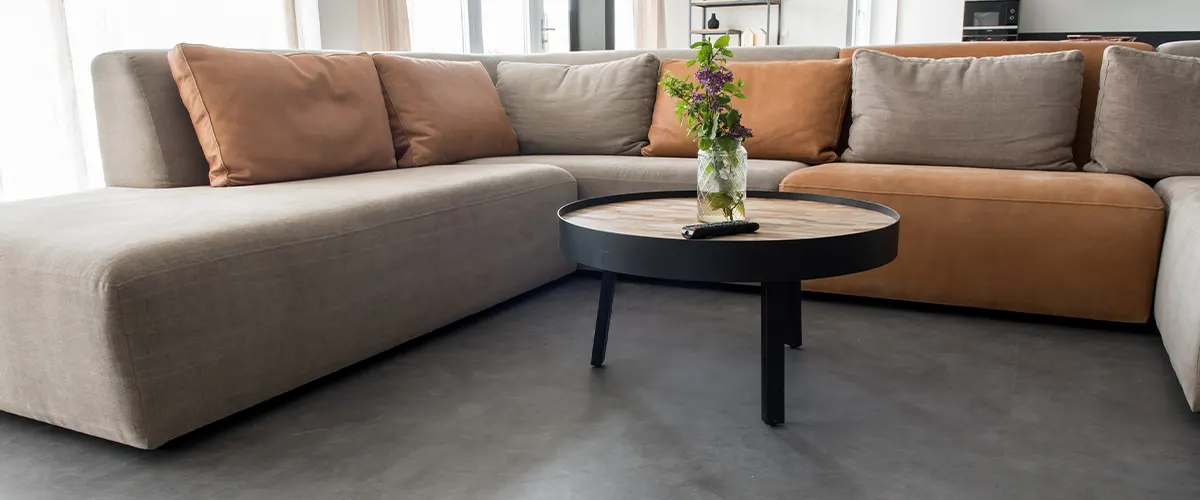 Get New LVP Floors From Your Trusted Contractor In Oakdale, CA
At KHB Flooring, we are committed to providing you with the best value, unparalleled service, and a flooring solution tailored to your unique needs. We look forward to helping you enhance the beauty and comfort of your Oakdale, CA home.
Contact us today to learn more about our LVP flooring options or to request a free quote. You can reach us at (209) 487-9663.
Very professional, clean, and attention to details is outstanding. Great crew to have around!
Excellent service! Big Ben's Flooring is your one stop shop from selection all the way to installation.
I'm more than happy with our new flooring throughout my home 🙂
Other services you might be interested in:
Welcome to Oakdale, CA- the Cowboy Capital of the World. Nestled in Stanislaus County, this small yet vibrant city is a gem worth exploring. You'll be captivated by the tranquil charm of Woodward Reservoir Regional Park, where you can enjoy camping, fishing, and boating while soaking in the panoramic serenity. History buffs will appreciate the Oakdale Cowboy Museum, showcasing the city's rich Western heritage. If you're a nature enthusiast, the Sierra Nevada Mountain Range's breathtaking sights are just a short drive away. For shopping and dining, the F Street Plaza is a must-visit locale.