Scroll to discover window repair options, process, and pricing
The Best Carpet Installation In Riverbank, CA
Make your home cozier, warmer, and more inviting with our complete carpet installation services in Riverbank, CA, and beyond.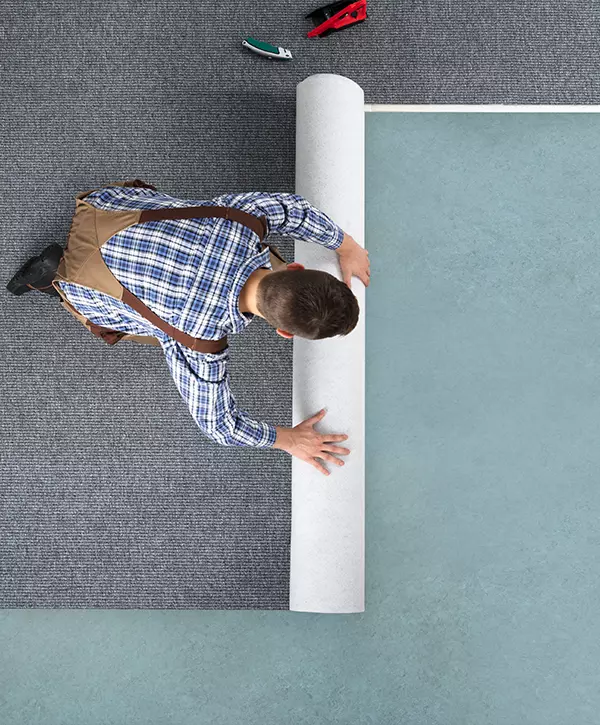 You've landed at the right place if you're looking for top-notch carpet installation services in Riverbank, CA. Our professionalism, dedication, and customer-centric approach set us apart from the competition. We have a highly skilled team of installers who are not only experts in their field, but also committed to delivering a flawless job.
Our superior service quality, attention to detail, and relentless pursuit of perfection make us the ideal choice for all your carpet installation needs. Trust us to transform your space into a warm and inviting haven.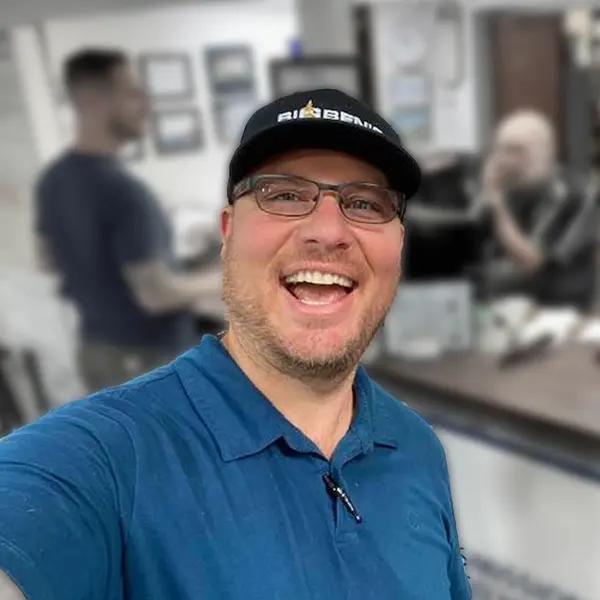 Ben Manship – One of the three owners of KHB Flooring
Hi, I'm Ben, one of the three owners of KHB Flooring. I have had a passion for carpentry and wooden floors since I can remember. I've completed over 5,000 flooring projects and have seen every major issue that wood floors can have. I partnered with Bobby and Ryan to offer you an even better flooring service and raise the bar for every other flooring company in Tracy, CA.
The Best Services In The Game, Brought To Your Doorstep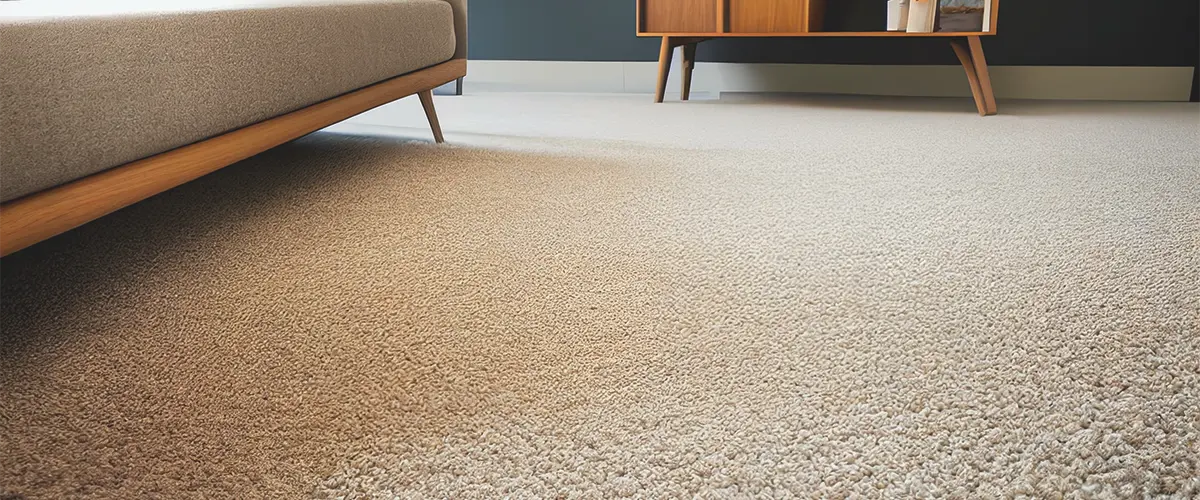 We are dedicated to achieving exceptional outcomes for every project we undertake. As a result, you will experience the remarkable advantages of collaborating with top-tier contractors for your carpet flooring installation in Riverbank, CA.
Want To See What Your Floors Can Look Like?
We invite you to explore our gallery below and visualize what your floors could look like with our expert carpet installation. Feel free to draw inspiration from our work and envision the transformation we can bring to your home.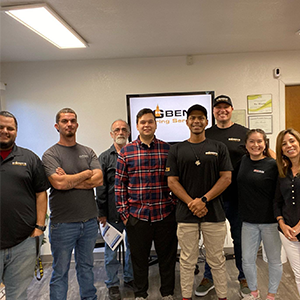 Ready for a transformative carpet installation service? We're just a phone call away! To start the process or for any questions, feel free to contact us at (209) 487-9663. Our dedicated team is always on hand to assist you. Give your floors a new lease on life with KHB Flooring.
Curious What Others Are Saying About KHB Floorings?
Hear what our customers have to say about their experience with KHB Flooring's top-tier carpet installation services. Read on to see why residents of Riverbank, CA, and beyond trust us with their flooring needs.
Big Ben's is top notch! They use very high quality products, at affordable prices. If you are looking to replace flooring or carpet, you can't go wrong using Big Ben's!
Big Bens replaced the carpet in my parents house last week, and everything looks amazing!
The installers Mario and James moved all the furniture for us we barely had to do a thing.
Thank you Big Bens Flooring!
Carpet Installation Cost In Riverbank, CA
When it comes to installing carpet in Riverbank, CA, for a space of 1,200 square feet, the cost can vary between $8,000 to $13,200. However, it's important to consider that larger areas might incur higher expenses due to the need for more materials, delivery, and labor.
Additionally, the complexity of the project, such as the number of walls and features that installers need to work around, can also affect the overall cost. To provide you with a better picture, 1,200 square feet of carpet is generally sufficient to cover a standard 2-bedroom, 1.5-bathroom home, making it a comfortable and stylish choice.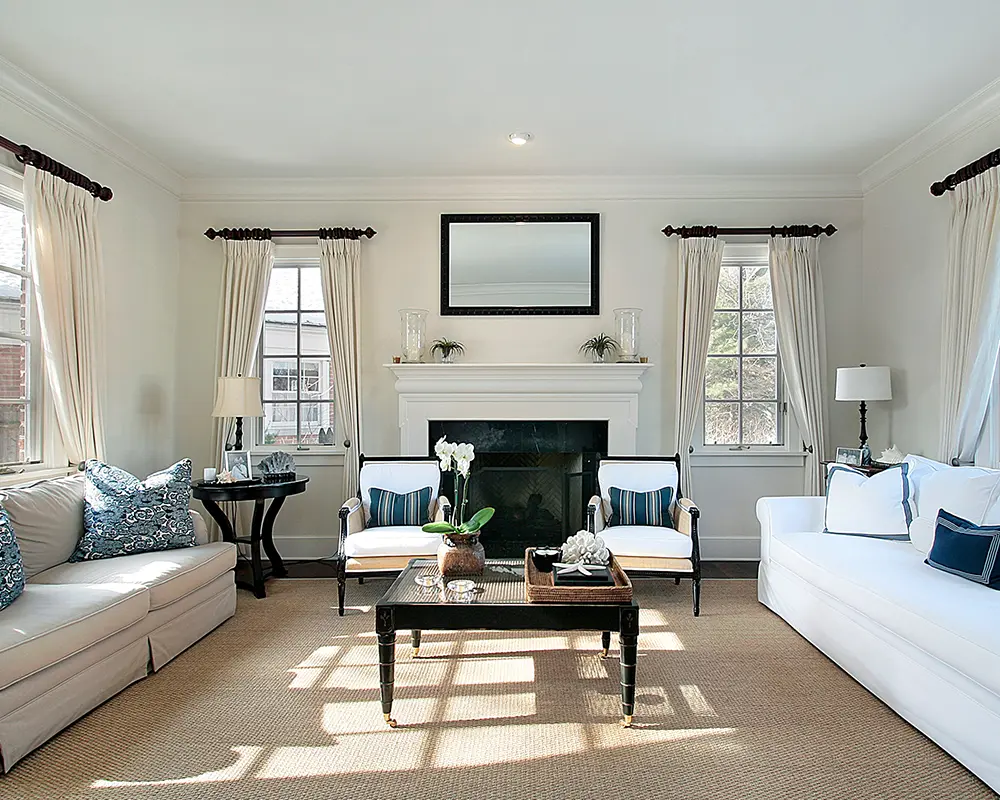 70 oz. Living Room With Top Tier Level Carpet
This 300 sq. ft. carpet installation project included:
The project was quoted at $3,687.
| Material | Texture | Pattern | Berber |
| --- | --- | --- | --- |
| Wool | $10.00 | $5.25 | $5.50 |
| Polyester | $2.20 | $2.75 | $2.50 |
| Nylon | $6.50 | $5.00 | $3.50 |
| Olefin | $8.50 | $3.50 | $2.00 |
*Prices can vary depending on a variety of factors. These can include the type of carpeting chosen, customization requests, expedited scheduling, or special circumstances relating to your space. For the most accurate estimate, we recommend reaching out to our team with specifics about your project.
Our commitment to transparency in our pricing model reflects our dedication to fostering trust and integrity in all our interactions. With KHB Flooring, you can make informed decisions about your carpet installation needs, confident in the knowledge that we're providing you with the most accurate and fair pricing possible.
A Carpet Installation Service That Never Compromises
Rest assured, we heard your concerns about pricing and deadlines, and we're here to assure you that carpet installation with KHB Flooring is easier than you think.
Carpet installation is typically affordable, including material costs. However, in larger homes with over 2,000 sq. ft. and multiple rooms needing high-quality carpet, expenses can increase substantially. Our cost-effective solutions allow you to effortlessly install new carpet flooring in your entire home without putting a strain on your budget.
At KHB Flooring, we understand that time is of the essence. We are dedicated to installing your new carpet swiftly and efficiently, without compromising on quality. Our skilled team of professionals are experts at managing their time wisely, ensuring that every carpet installation project is completed within the stipulated deadline.
Stay On Time And On Budget With A Stress-Free Carpet Installation
Our carpet installation process is seamlessly designed into three manageable steps. This efficient workflow ensures you receive top-quality service at a pace that suits you.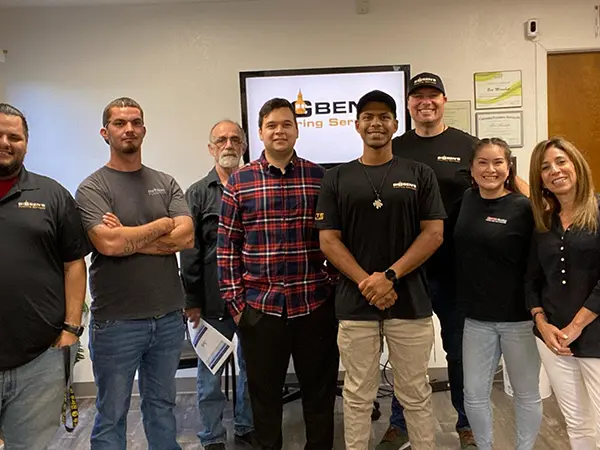 Contact us to discuss your vision, and together we'll assist you in selecting the perfect carpet flooring for your home.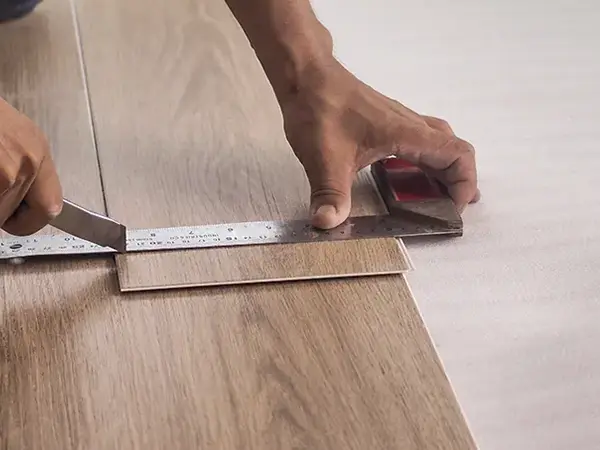 Once you have made your material choices, we will promptly commence our work in accordance with our schedule.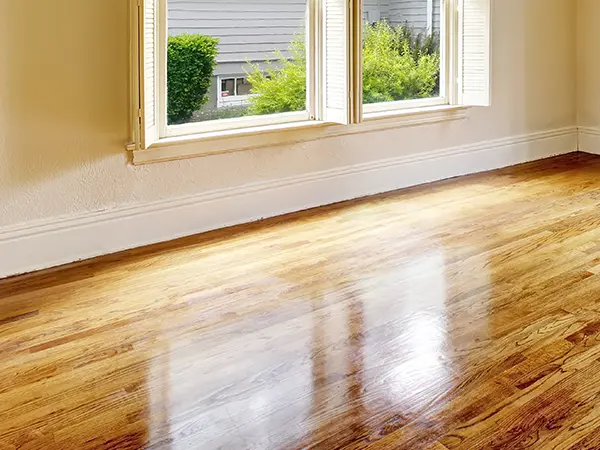 Once you've completed the final walkthrough and gained valuable insights about your new carpets, it's time to enjoy this upgraded space.
Carpet can indeed be installed on concrete through a process known as "direct glue down installation". This method involves the application of a special adhesive directly onto the concrete before laying down the carpet.
It is essential to ensure that the concrete surface is clean, dry, and smooth before starting the installation. After applying the glue, the carpet is rolled onto the surface and pressed down firmly to adhere properly. This technique is commonly used in commercial properties but can also be applied in residential settings.
Carpet can be glued directly to concrete. This method is often used in rooms with heavy traffic because it firmly secures the carpet to the floor, reducing the likelihood of it moving or buckling over time.
However, it's important to remember that the success of this installation method largely depends on the condition of the concrete. If the surface is damp, uneven, or contaminated with substances that interfere with the adhesive, the carpet may not stick properly and could lead to issues down the line.
Remember, it's always recommended to seek the guidance of a professional for such tasks to ensure the best results. At KHB Flooring, we have the expertise to handle all types of carpet installations, guaranteeing superior results that align with your expectations.
Yes, we provide old carpet removal services. We will remove all the furniture and take out the existing carpets before installing your new ones.
Enjoy The Easiest Zero-Headaches Carpet Floor Installation In Riverbank, CA
If you're looking for a top-notch carpet floor installation, why not work with our team of highly skilled professionals? At KHB Flooring, we pride ourselves on delivering flawless results that will exceed your expectations. Whether it's a residential or commercial project, we have the expertise to handle it with utmost precision and attention to detail.
Don't hesitate to reach out to us at (209) 487-9663 or simply click the button below to request a free estimate and let us transform your space with a stunning carpet floor.
Ryan took our vision of enclosing our existing patio and making it a four seasons room and made it happen. It looks exactly like our vision…the crew is on time, professional and at the end of the day the work area is clean. 
 We had a few bumps in the road but Ryan took care of everything…KHB cares about their customers and goes the extra mile to make your visions a reality!
What a great experience I had with Big Ben's flooring. We replaced all our carpet with new hard floors and the results are fantastic.
Ben and Raechel are delight to work with. They didn't have a problem coming out to multiple locations on more than one occasion and worked with me to ensure I was getting exactly what I wanted.
The installers; CJ, David and Nate were are very professional and worked efficiently, hearing any concerns I had and addressing them accordingly. Cannot recommend this company enough.
Will definitely be working with them again on future projects!
Other services you might be interested in...
Riverbank is a small city with a rich history and a vibrant community. It is known for its charming neighborhoods, lush parks, and unique attractions. The Riverbank Cheese and Wine Exposition is a yearly event that draws food and wine enthusiasts from all over, while the Galaxy Theatres – Riverbank offers the latest in cinematic entertainment. Outdoor lovers will find Jacob Myers Park a haven for recreation, with its expansive green spaces, playgrounds, and river access.