The Best Hardwood Floor Installation In Riverbank, CA
Want to get new wood floors in your Riverbank home? We've got you covered!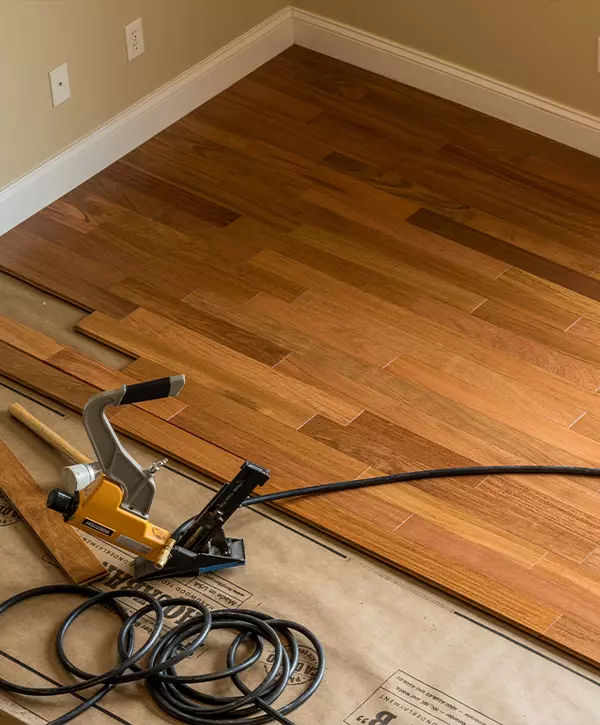 Enhance your home's value and ambiance with a high-quality and efficient hardwood floor installation in Riverbank, CA. Wood floors create a warm and inviting atmosphere that elevates the overall mood of this room while keeping maintenance and repairs at a minimum.
Here at KHB Flooring, we've installed over 100 hardwood floors for homeowners in Riverbank, CA, and the surrounding areas. If you're ready to get yours, keep reading!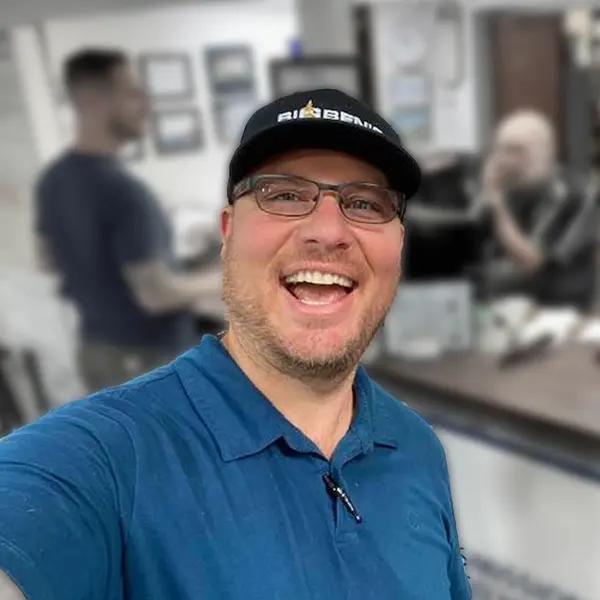 Ben Manship – One of the three owners of KHB Flooring
Hi, I'm Ben, one of the three owners of KHB Flooring. I have had a passion for carpentry and wooden floors since I can remember. I've completed over 5,000 flooring projects and have seen every major issue that wood floors can have. I partnered with Bobby and Ryan to offer you an even better flooring service and raise the bar for every other flooring company in Tracy, CA.
Hardwood Flooring Installation - Now With Extra Perks
Our objective is to deliver a superior hardwood flooring installation service that surpasses any other contractor in Riverbank. With our top-tier contractors, you can have complete confidence that this investment is truly worthwhile. Experience the excellence that sets us apart from the rest.
Get ready to enjoy:
Some Of Our Hardwood Flooring Installation Projects
KHB Flooring is dedicated to providing a flawless hardwood floor installation that guarantees your utmost satisfaction. We strive for perfection in every aspect so you can get a lasting investment you can be fully confident in. Here's what our finished projects look like.
Still on the fence about getting your hardwood floor installed? Fill out this short form and ask us anything, or call us directly at (209) 487-9663 to inquire about your upcoming flooring project. No pressure – but we're looking forward to hearing from you!
Your Neighbors Loved Working With Professionals
Our hardwood flooring installation expertise allowed us to bring countless of visions to life for our clients. People love our commitment and excellent service, and we can guarantee you'll love it too!
Patient with this little old couple, highly efficient, professional, and friendly. Great work! Love our floor! Hoping to get more of our floors done.
Big Ben's is top notch! They use very high quality products, at affordable prices. If you are looking to replace flooring or carpet, you can't go wrong using Big Ben's!
Hardwood Flooring Installation Cost In Riverbank, CA
To professionally install hardwood floors in California, you're looking to spend from $4.99/sq. Ft. up to $25/sq. ft, depending on the installation complexity (inserts, herringbone, borders, medallions, etc) and product selection.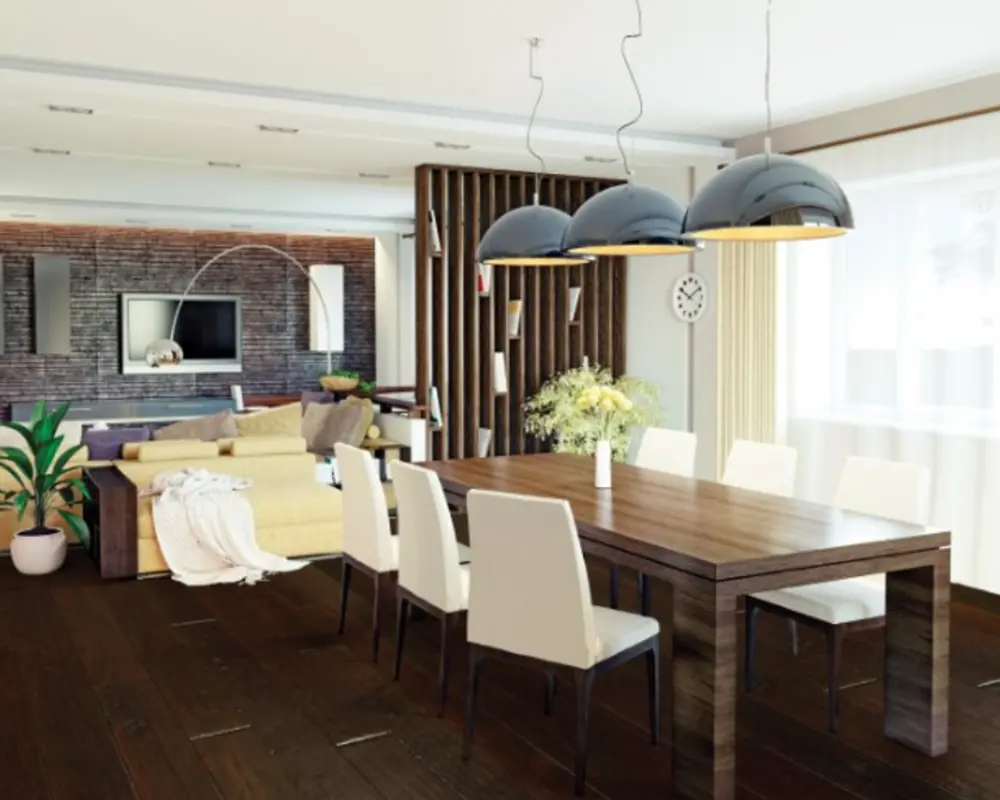 Entry-Level Hardwood Floor In Living Room
This 280 sq. ft. living room hardwood floor included:
The project was quoted at $$4,270, where the glue-down installation alone was $1,397.
| MATERIAL | INSTALLATION COST | MATERIAL COST | AVERAGE TOTAL COST PER SQUARE FOOT |
| --- | --- | --- | --- |
| Engineered Hardwood | $3 - $10 | $3 - $11 | $6 - $21 |
| Solid Hardwood | $3 - $10 | $8 - $15 | $11 - $25 |
| Prefinished Hardwood | $3 - $8 | $3 - $10 | $6 - $18 |
| Faux Parquet | $3 - $5 | $4 - $10 | $7 - $15 |
| Genuine Parquet | $7 - $20 | $8 - $20 | $15 - $40 |
Hardwood Flooring Materials Price Per Sq. Ft
| Hardwood Type | Cost Per Square Foot |
| --- | --- |
| Pine | $2 - $4 |
| Bamboo | $2 - $4 |
| Red Oak | $2 - $6 |
| Maple | $3 - $6 |
| Hickory | $3 - $6 |
| White Ash | $5 - $6 |
| Brazilian Walnut | $5 - $9 |
*Please note that the numbers above are mere estimates and may not accurately reflect your final quote. If you want to avoid any guesswork and get a final pricing quote for your project, get your free quote now!
We're Taking Care Of Everything For You!
When it comes to installing a hardwood floor, there are two concerns that frequently arise.
We strive to accommodate your budget while providing a high-quality flooring solution, ensuring that you don't overspend or deplete your savings. Our commitment to you includes a fixed quote that remains unchanged regardless of market fluctuations.
We know you're eager to have your new floor up and running without delay, and we'll do anything in our power to make it happen. Rest assured, we will complete your hardwood flooring installation according to our plan, as there's no reason for us to prolong it.
Hardwood Floor Installation Done Right And Fast
At KHB Flooring, our utmost priority is ensuring your complete comfort and well-being throughout your project. We strive to create an experience that leaves you excited and fully satisfied. That's why we've crafted a simple yet effective process that enables us to deliver exceptional results while keeping your enjoyment at the forefront.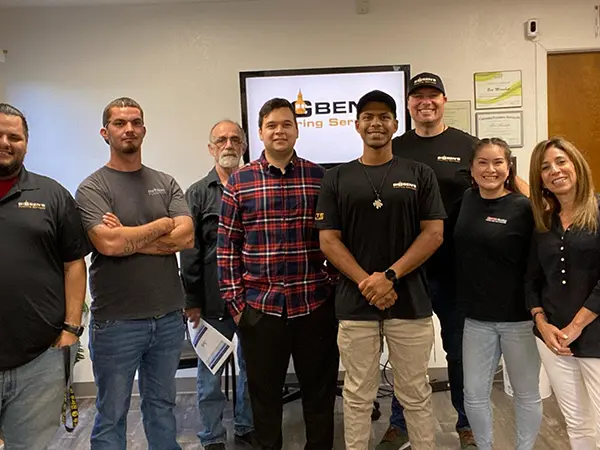 Share your vision with us, and we'll help you choose the best hardwood floor for your home.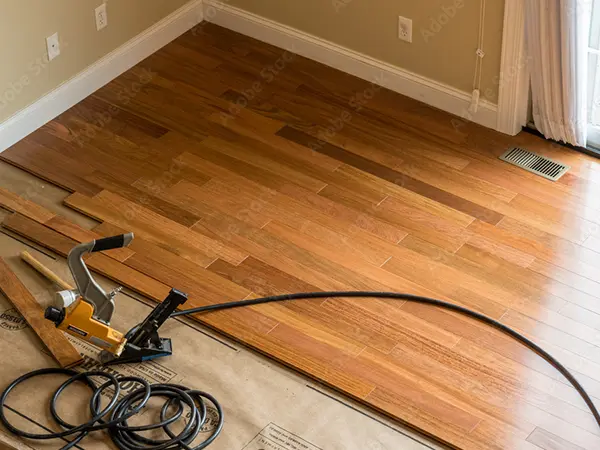 After you've decided on the materials, sit back, relax, and watch us see your vision through.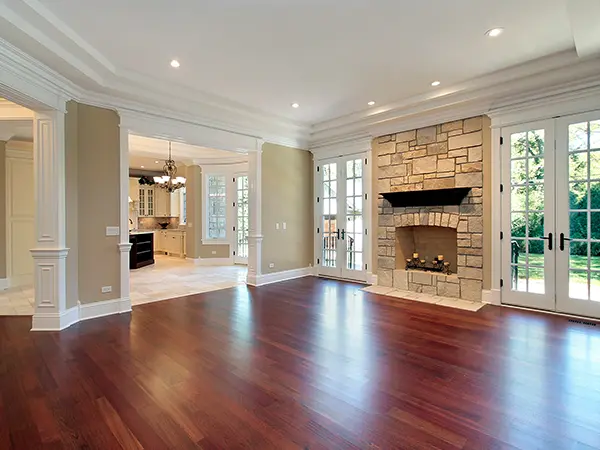 After a final walkthrough and some insights about your new floor, you can start enjoying it!
Frequently Asked Questions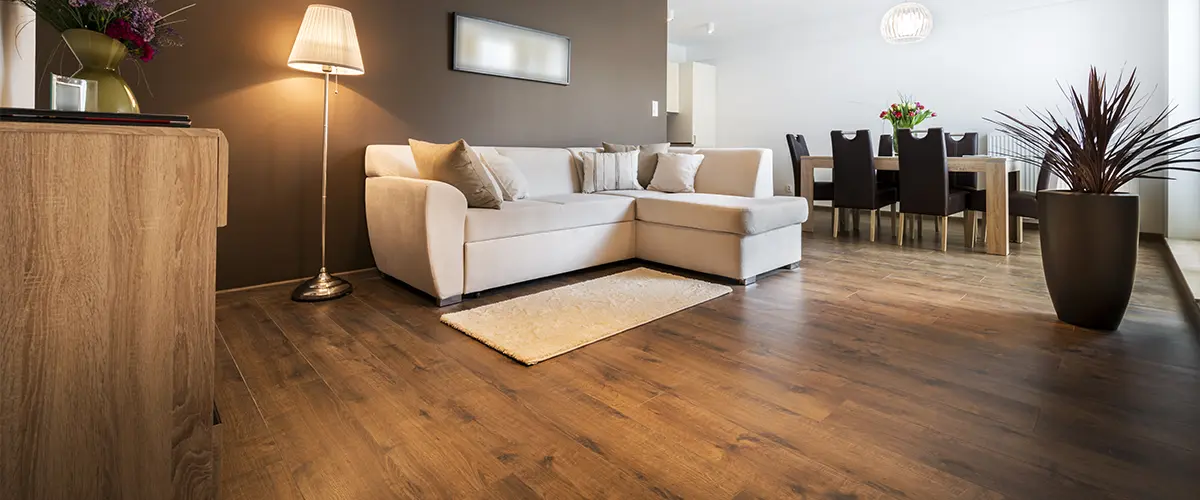 A Hardwood Flooring Service You Can Fully Trust!
Whether you're looking to install a stunning hardwood floor throughout your entire home or in select rooms, with us, you're ensured a superior end result, delivered with efficiency. We're top-tier flooring experts that have no problem staying within your budget and timeline, so expect nothing but a seamless and effortless home upgrade.
Get KHB Flooring on your upcoming hardwood installation project and enjoy the perks that no other contractor in Riverbank, CA, will ever give you! Get in touch with us at (209) 487-9663, or click the button below to request a free estimate.
Excellent service! Big Ben's Flooring is your one stop shop from selection all the way to installation. I'm more than happy with our new flooring throughout my home 🙂
Big Ben and his friendly staff really get the job done! Excellent service and quality product.
Other services you might be interested in:
Located in the heart of California, Riverbank is a vibrant city that harmonizes small-town charm with dynamic growth. Known as the "City of Action", Riverbank boasts a variety of landmarks that highlight its rich culture and history. One of these is Jacob Meyers Park, a spacious haven showcasing pristine landscapes and a picturesque river view, perfect for outdoor activities. The city also hosts the Cheese and Wine Expo, a premier annual event drawing visitors from across the country who indulge in delectable artisan cheeses and wines from renowned vineyards. From its historic downtown to its thriving communities, Riverbank emanates a unique allure that leaves a lasting impression on all who visit.