The Best Hardwood Floor Refinishing In Riverbank, CA
Give your hardwood floor a brand new look with a thorough and high-quality refinish in Riverbank, CA!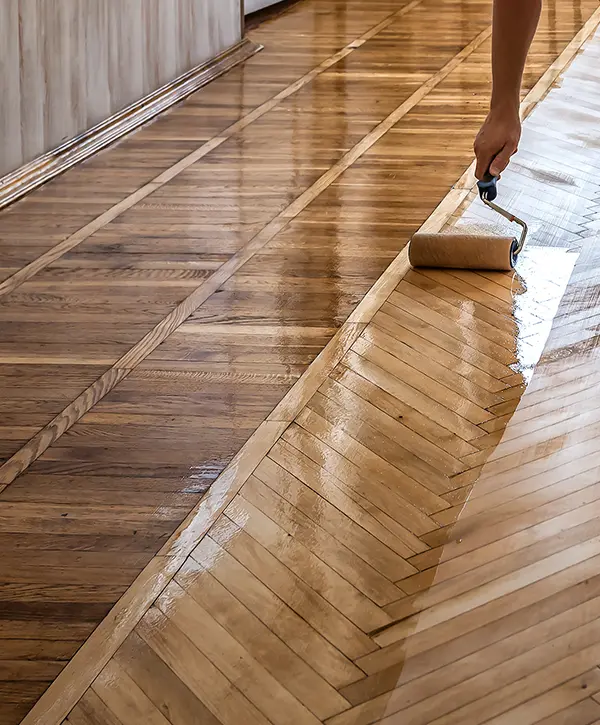 When your hardwood floors start to squeak and lose their luster, it's a sign that they need some attention. A top-notch hardwood floor refinishing service in Riverbank, CA, can bring back their former beauty at a reasonable price, maximizing your return on investment.
With KHB Flooring, you can expect exceptional results and a comprehensive refinishing service that turns this project into a smart investment!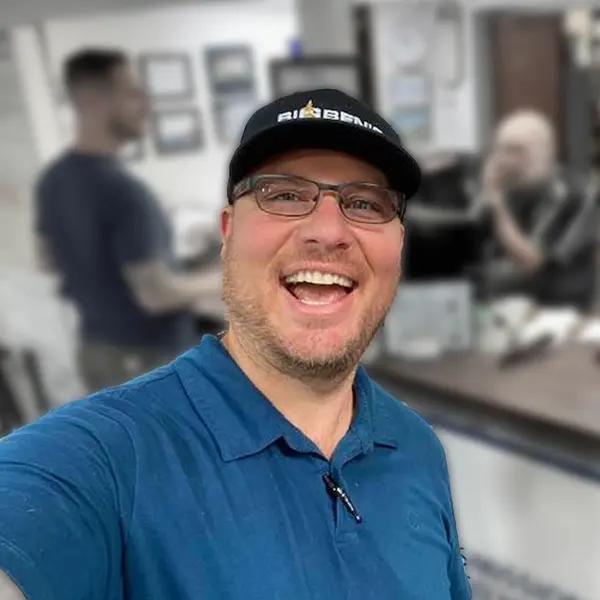 Ben Manship – One of the three owners of KHB Flooring
Hi, I'm Ben, one of the three owners of KHB Flooring. I have had a passion for carpentry and wooden floors since I can remember. I've completed over 5,000 flooring projects and have seen every major issue that wood floors can have. I partnered with Bobby and Ryan to offer you an even better flooring service and raise the bar for every other flooring company in Tracy, CA.
A Hardwood Finishing Pro That Brings More To The Table
At KHB Flooring, we recognize the enduring popularity of wood floors among homeowners. That's why we're dedicated to enhancing their quality even further and willing to take your project the extra mile to achieve that goal.
Browse Our Finished Projects And See What You'll Get!
Experience the transformation of your hardwood floor with a flawless refinishing process…
If you're curious and eager to discover more about the process of refinishing your hardwood floors, don't hesitate to contact us at (209) 487-9663 or request a free quote by clicking the button below. We will respond within one business day to discuss your plans in detail.
Your Neighbors Love A Reliable Pro
With an extensive track record of helping numerous homeowners in Riverbank, CA, with their hardwood floors, our experience speaks for itself. Don't just take our word for it, hear what your neighbors have to say about their exceptional experiences with us!
They are friendly and very knowledgeable in all things flooring!
Big Bens always put their customers first! If you use their service you will not be disappointed!
Hardwood Floor Refinishing Cost In Riverbank, CA
In California, the cost of refinishing professional hardwood floors typically falls between $6.00 and $12.00 per square foot. This range varies based on factors such as the floor's condition, the type of wood, and the chosen finish.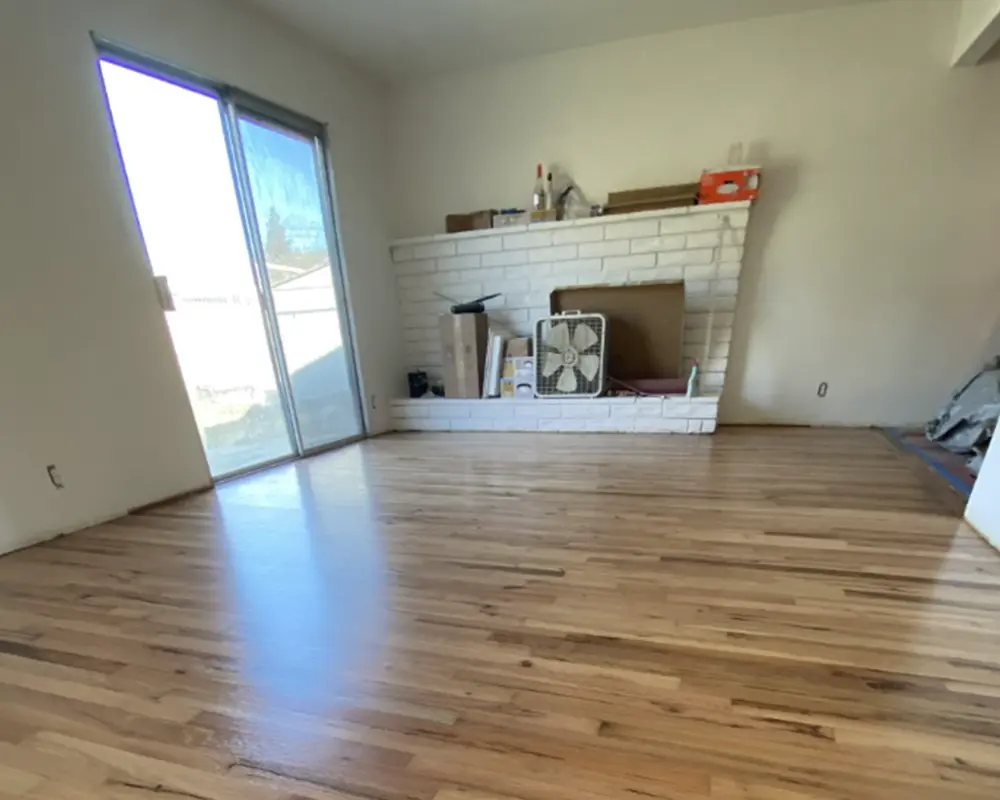 High-End Living Room Sand and Finish
The project was quoted at $4,088.
| Room Size | Square Feet | Average Cost |
| --- | --- | --- |
| 4x10 | 40 | $300 - $500 |
| 10x10 | 100 | $400 - $600 |
| 12x12 | 144 | $500 - $900 |
| 16x16 | 256 | $700 - $1,500 |
| 20x20 | 400 | $1,000 - $2,000 |
| 24x24 | 576 | $1,200 - $1,800 |
| Stairs (12 to 17 steps) | --- | $300 - $1,200 |
| Whole house | 1,000 | $2,000 - $4,000 |
| Whole house | 1,500 | $2,800 - $6,000 |
| Whole house | 2,000 | $3,400 - $8,000 |
* Please note that prices may be affected by changes in labor or material costs. If you want to know the exact price for your hardwood floor refinishing project, please contact us.
At KHB Flooring, your satisfaction is our top priority. We are dedicated to providing you with a seamless and convenient experience. Trust us to value your time and financial investment, ensuring that you can enjoy a superior new floor without exceeding your budget.
Enjoy A Team That Takes Care Of Everything
Not everyone is ready to take on the commitment of refinishing their floors. We have already addressed your most pressing concerns to make this decision easier for you.
Let's work together to create a tailored plan that fulfills your requirements while staying within your budget. Our affordable flooring solutions ensure you can upgrade without depleting your savings.
We are committed to providing the utmost efficiency and timeliness. Our goal is to complete the job within the agreed timeframe, ensuring that you can enjoy your beautifully refinished floors as planned while also allowing us to assist our next client promptly.
Hardwood Floor Refinishing - Made Easy
Our carefully crafted process puts your comfort and well-being first as we bring your dreams of an upgraded space to life. Experience a swift, efficient, and simple hardwood floor refinishing journey that will leave you in awe!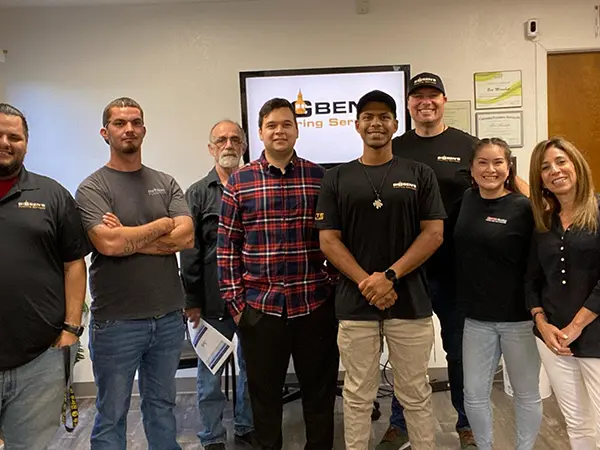 Get in touch with us, and we'll tell you exactly what your hardwood floor needs.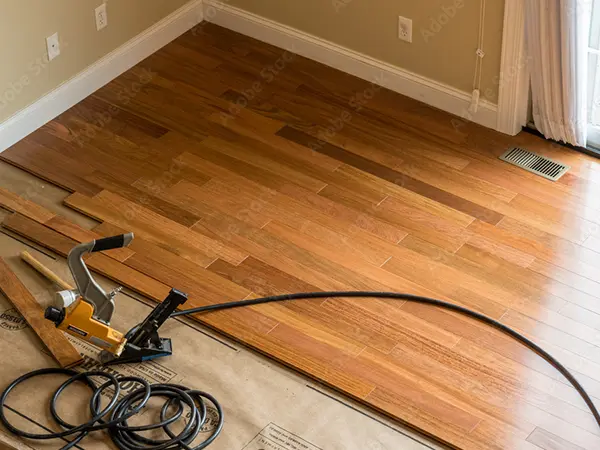 When all the details are in place, sit back and watch us work on your floors.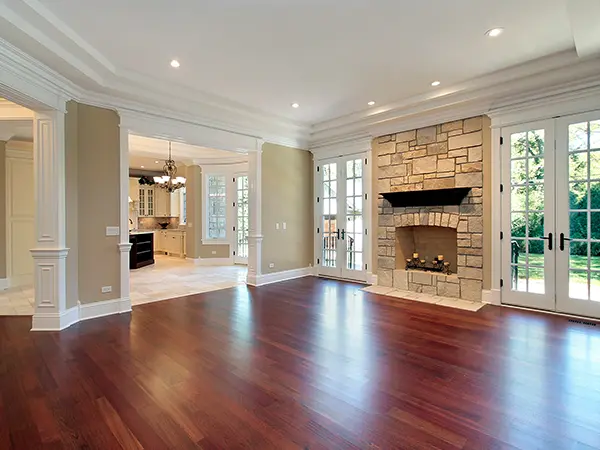 Your hardwood floors are now finished! Enjoy them like they're brand new!
Frequently Asked Questions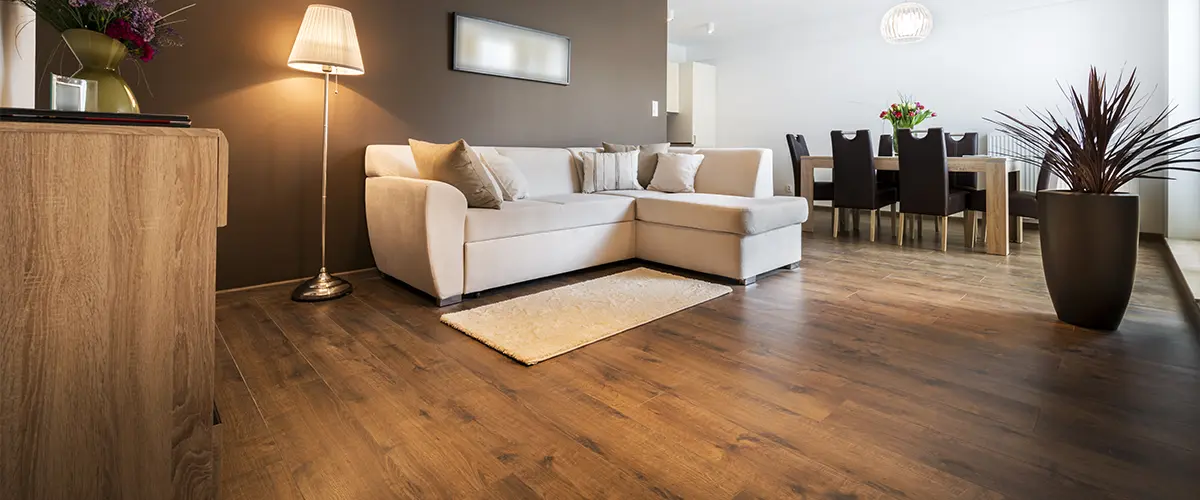 Your Best Shot At Refinishing Your Hardwood Floors In Riverbank, CA!
Refinishing hardwood floors in Riverbank, CA is a home improvement endeavor that enhances your property's value and instills a profound sense of pride in your abode. While the project itself is not time-consuming, it offers long-term benefits that make it a worthwhile investment. Every dollar spent on this endeavor is undoubtedly well-spent.
If you're looking for a skilled professional to handle your hardwood floor refinishing project, don't hesitate to reach out to us at (209) 487-9663 or simply click the button below to request your free estimate. We guarantee a prompt response within one business day!
Very professional, clean, and attention to details is outstanding. Great crew to have around!
Big Ben and his friendly staff really get the job done! Excellent service and quality product.
Other services you might be interested in:
Riverbank, CA, is a charming city nestled in the heart of California's Central Valley. This community, known for its rich agricultural heritage, is also home to several notable landmarks and attractions. The Jacob Myers Park on the banks of the Stanislaus River is a local favorite, offering ample space for picnicking, fishing, and a playground for children. The city is also celebrated for its annual Cheese and Wine Exposition, attracting visitors from far and wide to enjoy local gourmet delights. With its unique blend of small-town charm and cultural offerings, Riverbank truly embodies the spirit of the Golden State.