The Best Laminate Flooring Installation In Riverbank, CA
Let our team of professionals install your new laminate flooring and improve the aesthetics of your Riverbank, CA, home.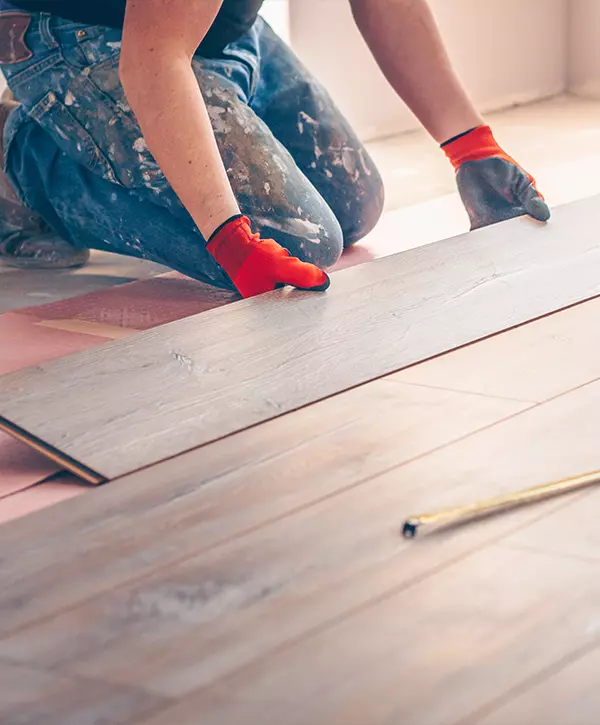 With over 2,000 successful laminate floor installations under our belt, we have honed our skills to perfection. You've come to the right place if you're seeking the best in laminate flooring installation in Riverbank, CA. Trust us to transform your home with high-quality materials and expert craftsmanship.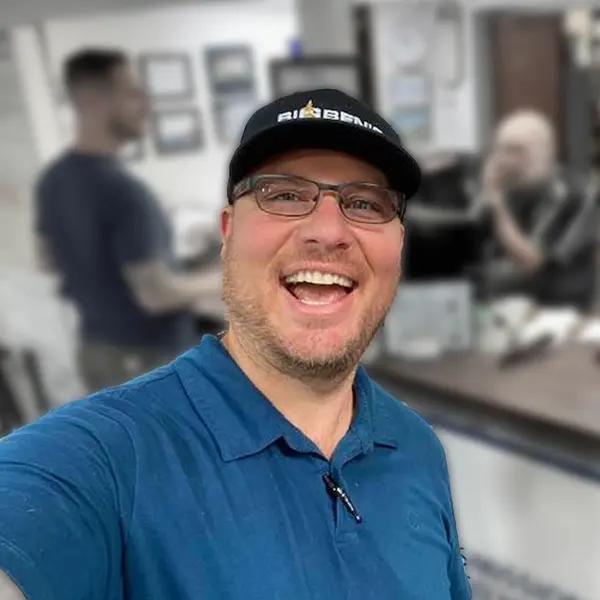 Ben Manship – One of the three owners of KHB Flooring
Hi, I'm Ben, one of the three owners of KHB Flooring. I have had a passion for carpentry and wooden floors since I can remember. I've completed over 5,000 flooring projects and have seen every major issue that wood floors can have. I partnered with Bobby and Ryan to offer you an even better flooring service and raise the bar for every other flooring company in Tracy, CA.
A Stress-Free Laminate Flooring Installation Service, At Your Disposal
Trust us to transform your space with beautiful, durable, and long-lasting laminate flooring that will exceed your expectations and keeps your Riverbank, CA, home looking at its finest. Your satisfaction is our utmost priority, and we look forward to serving you with our unmatched professionalism and craftsmanship.
Get ready to enjoy:
Our Past Projects Speak For Themselves
Employing the finest materials and state-of-the-art installation techniques, we ensure that each flooring solution we provide is not only aesthetic but also highly durable and long-lasting. Our rigorous quality checks ensure that every inch of your new floor meets our high standards and your satisfaction.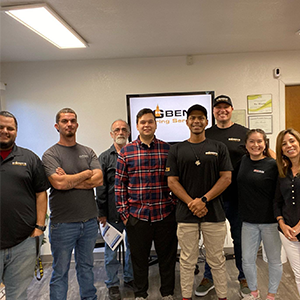 We encourage you to take the first step towards a stunning new floor.
Call us at (209) 487-9663 to speak to our laminate flooring expert right away. You can also leave us a message, and one of our representatives will get back to you shortly. Experience the best laminate flooring installation service Riverbank, CA, has to offer.
What Made Us Popular In Riverbank, CA
Hear it from clients who have experienced our world-class laminate flooring installation service. Get a glimpse of the incredible transformation we can bring to your home through their stories.
Big Bens always put their customers first! If you use their service you will not be disappointed!
Big Ben's is top notch! They use very high quality products, at affordable prices. If you are looking to replace flooring or carpet, you can't go wrong using Big Ben's!
Vinyl Flooring Installation Cost In Riverbank, CA
On average, when it comes to professional laminate flooring installation, you can expect the cost to range between $5 and $10 per square foot. This includes the skilled labor required to ensure a precise and high-quality installation.
Additionally, the cost of the flooring materials themselves will typically range from $1 to $5 per square foot, depending on the type and quality of laminate chosen. It's important to consider these factors when planning your budget for a laminate flooring project.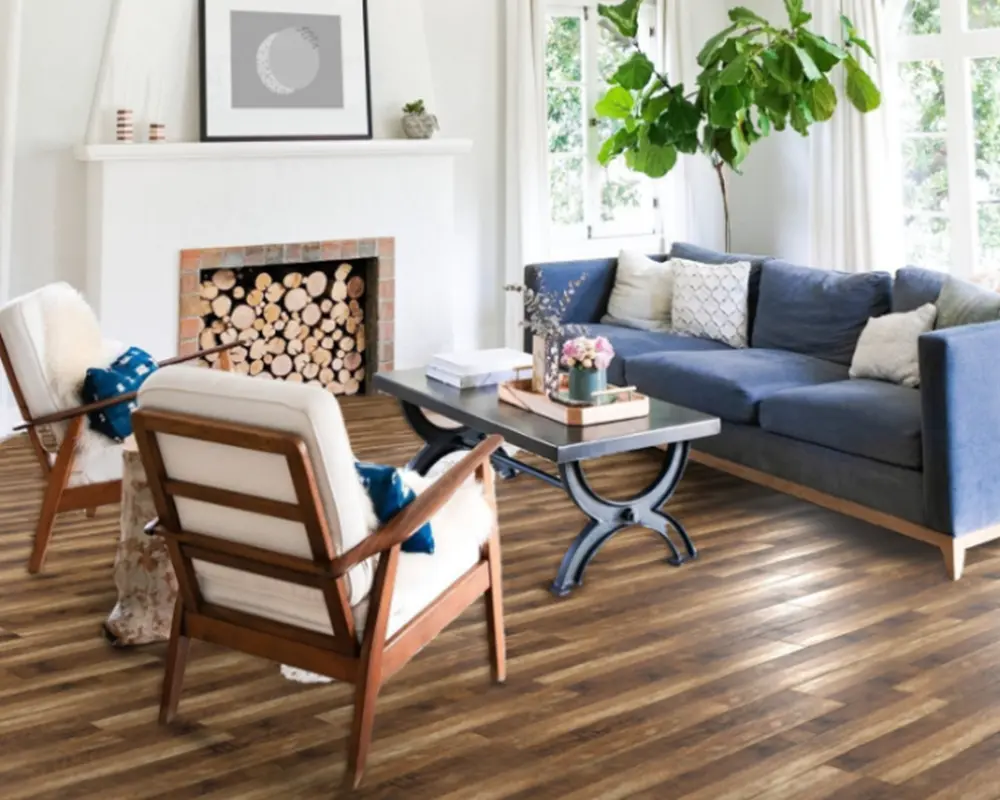 Premium Laminate Living Room Flooring
This 280 sq. ft laminate flooring project included:
The project was quoted at $3,920.
| Project Size (sq. ft.) | Average (Materials Only) | Average (Material & Labor) |
| --- | --- | --- |
| 100 | $80 - $250 | $300 - $900 |
| 200 | $160 - $500 | $600 - $1,800 |
| 300 | $240 - $750 | $900 - $2,700 |
| 400 | $320 - $1,000 | $1,200 - $3,600 |
| 500 | $400 - $1,250 | $1,500 - $4,500 |
| 600 | $480 - $1,500 | $1,800 - $5,400 |
*Once you schedule an on-site consultation, our experts will carefully assess your project and provide you with a detailed quote. This quote will cover all aspects of your flooring installation, including materials, labor, and any additional costs.
Our goal is not only to meet but exceed your expectations by delivering top-notch service within your budget. We strive to ensure your complete satisfaction throughout the entire process.
We're Taking Care Of Everything For You!
We don't want you to worry about budget and deadlines, as most homeowners do when they're considering laminate flooring installation in Riverbank, CA.
Laminate flooring is a versatile multi-tool for home improvement. It offers aesthetics, durability, and cost-effectiveness, acting as an insurance policy against wear and tear. With enhanced property value and a picture-perfect living space, investing in laminate flooring is a smart choice that delivers on all fronts.
We take pride not only in the quality of our work but also in our commitment to finish each project within the agreed time frame. Our team of professionals works diligently to ensure that your laminate flooring is installed promptly and efficiently, without compromising on the craftsmanship.
A Process That Never Fails To Deliver
Our laminate flooring installation process is as straightforward as it gets. It's divided into three easy-to-follow steps designed to ensure the success of your home improvement project.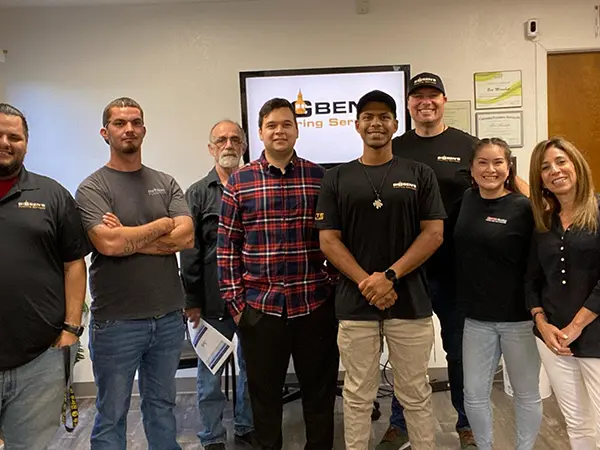 We will visit your home, understand your needs, take precise measurements, and discuss the laminate flooring options that best suit your style and budget.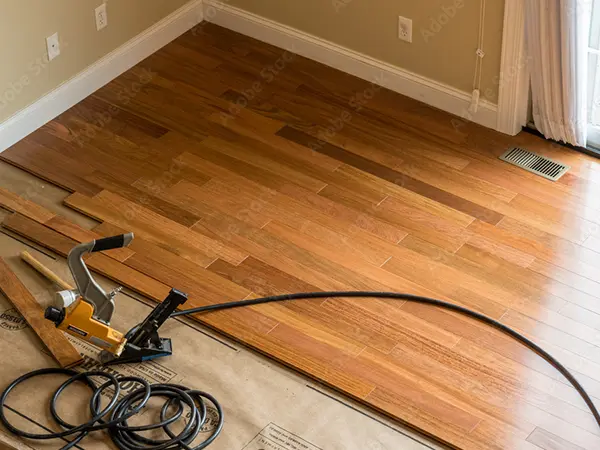 Our skilled team will meticulously lay down each plank, ensuring a perfect fit and a smooth finish.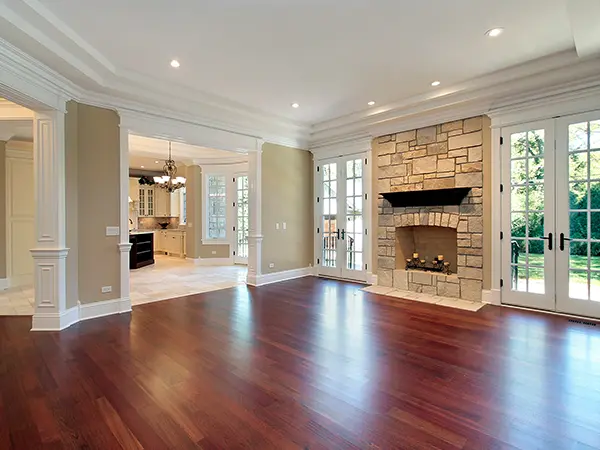 Enjoy a stunning and long-lasting laminate flooring solution that looks amazing and will stand the test of time.
Frequently Asked Questions
While it is possible for homeowners to install laminate flooring themselves, we highly recommend hiring a professional service like ours. Installation requires specific tools and skills to ensure a precise fit and finish.
A poorly installed floor can lead to various issues, such as visible seams, peaking, gapping, and even damage to the flooring itself. By hiring professionals, you can ensure proper installation and longevity of your floors, sparing you potential headaches and additional costs down the line.
Before laying laminate flooring, it is essential to prepare the subfloor. This involves cleaning it thoroughly to remove any dirt, dust, or debris. Following this, a layer of underlayment is usually put down.
This serves multiple purposes: it provides a smooth and even surface for the laminate, it can offer some level of sound insulation, and it provides a moisture barrier to protect the laminate from any dampness inAn error occurred during generation. Please try again or contact support if it continues.
While both laminate and vinyl flooring are popular choices due to their affordability and range of styles, each has its own strengths. Laminate flooring is known for its durability and close resemblance to real wood, making it an excellent choice for areas with heavy foot traffic and for homeowners who prefer the look of natural materials.
On the other hand, vinyl flooring excels in areas prone to moisture, such as bathrooms or basements, due to its water-resistant properties. It is also softer underfoot and quieter than laminate.
Ultimately, the choice between laminate and vinyl flooring depends on your specific needs, budget, and personal preferences.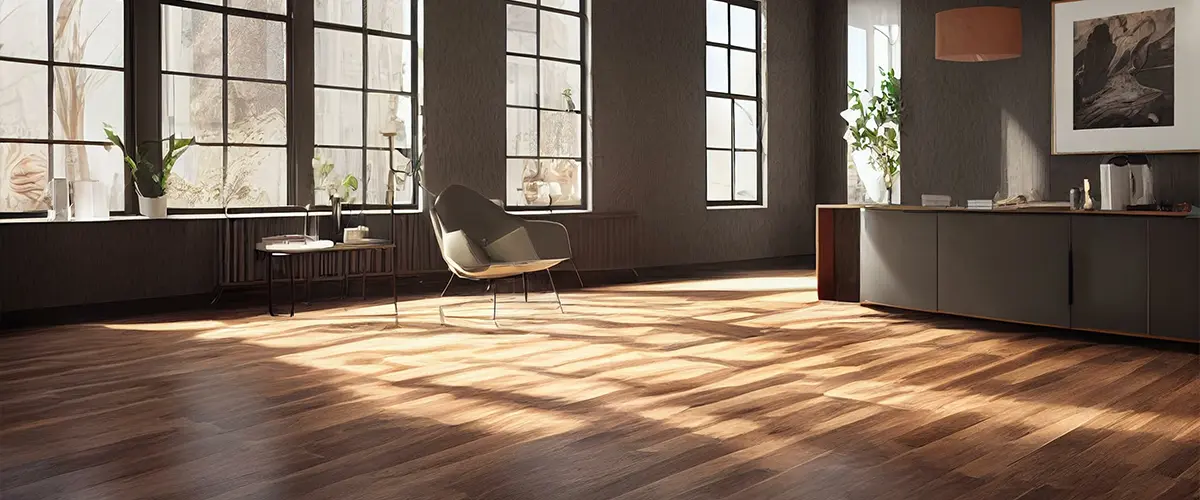 Enjoy Working With A Flooring Contractor That Respects Your Riverbank, CA, Home
Our team of experts is excited to assist you in transforming your space with high-quality flooring that suits your unique style and preferences. Don't miss out on this opportunity to enhance the beauty and functionality of your home or office. We look forward to hearing from you soon!
Feel free to contact us at (209) 487-9663 or simply click the button below to request a complimentary estimate for your upcoming laminate flooring installation in the beautiful city of Riverbank, California.
Very professional, clean, and attention to details is outstanding. Great crew to have around!
Big Ben and his friendly staff really get the job done! Excellent service and quality product.
Other services you might be interested in:
Nestled in the heart of California's Central Valley, Riverbank is more than just a beautiful place to live – it's a community buzzing with energy and activity. From the annual Cheese & Wine Exposition that attracts foodies from all around, to the Jacob Myers Park where families gather for picnics and outdoor fun, Riverbank offers a wealth of local attractions. Don't miss the chance to explore the Galaxy Theatres for a movie experience like no other, or the Riverbank Historical Society & Museum for a deep dive into the city's rich past.