The Best LVP Flooring Installation In Riverbank, CA
Upgrade your home with durable, low-maintenance LVP flooring in Riverbank, CA.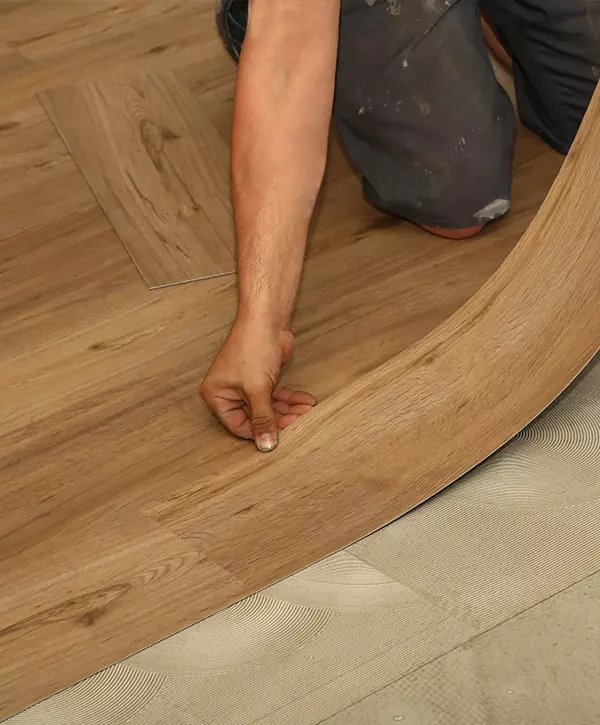 If you're in search of a low-maintenance flooring option that not only enhances the aesthetic appeal of any room in your home but also offers exceptional versatility, then luxury vinyl plank flooring is the perfect choice for you.
At KHB Flooring, we take immense pride in our extensive experience of successfully installing over 1,500 LVP floors for our valued neighbors in the beautiful town of Riverbank, CA. By partnering with our dedicated team of flooring experts, who genuinely prioritize your unique needs and preferences, you can rest assured that you'll receive a high-quality product that is not only built to last but also comes with a lifetime guarantee.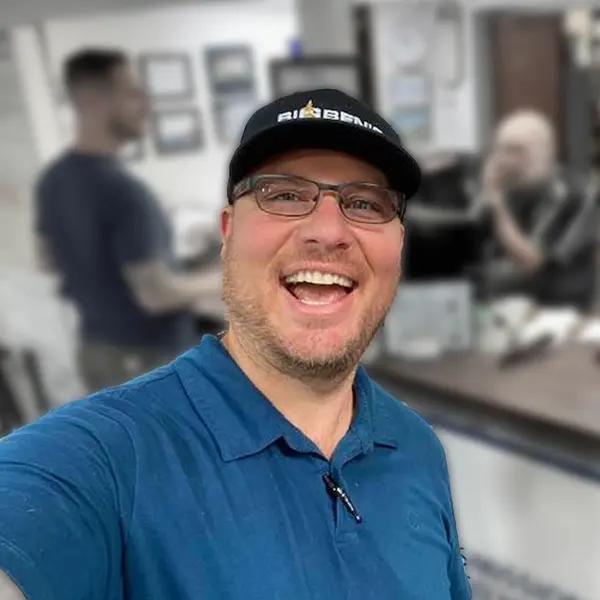 Ben Manship – One of the three owners of KHB Flooring
Hi, I'm Ben, one of the three owners of KHB Flooring. I have had a passion for carpentry and wooden floors since I can remember. I've completed over 5,000 flooring projects and have seen every major issue that wood floors can have. I partnered with Bobby and Ryan to offer you an even better flooring service and raise the bar for every other flooring company in Tracy, CA.
Flooring That Meets Your Every Demand
At KHB Flooring, our mission runs deeper than just providing a service – it is about delivering superior quality floors that speak volumes about our expertise and commitment to excellence. We strive to ensure that our customers make a worthwhile investment when they choose us, ultimately adding real, tangible value to their homes.
Be a part of the KHB Flooring family to enjoy:
Looking For Some Flooring Inspiration?
Take a moment to explore our past project gallery, filled with inspiring transformations that we have brought to life, showcasing our proficiency in LVP flooring installations across Riverbank, CA.
If you have any questions or would like to discuss your flooring options further, please don't hesitate to reach out to us. You can message us directly here, or give us a call at (209) 487-9663. We look forward to hearing from you and helping you achieve your dream floors!
Why Homeowners In Riverbank, CA, Recommend Us
Hear directly from our valued customers about their experience with KHB Flooring. We believe that the best measure of our services and craftsmanship are the satisfied homeowners across Riverbank, CA. These testimonials reflect our commitment to delivering high-quality results with every project.
Patient with this little old couple, highly efficient, professional, and friendly. Great work! Love our floor! Hoping to get more of our floors done.
Big Bens always put their customers first! If you use their service you will not be disappointed!
LVP Flooring Installation Cost In Riverbank, CA
When it comes to installing LVP flooring in California, the cost can vary depending on various factors. These factors include the size of the project and the chosen material style. On average, prices for LVP materials range from $2.5 to $5 per square foot.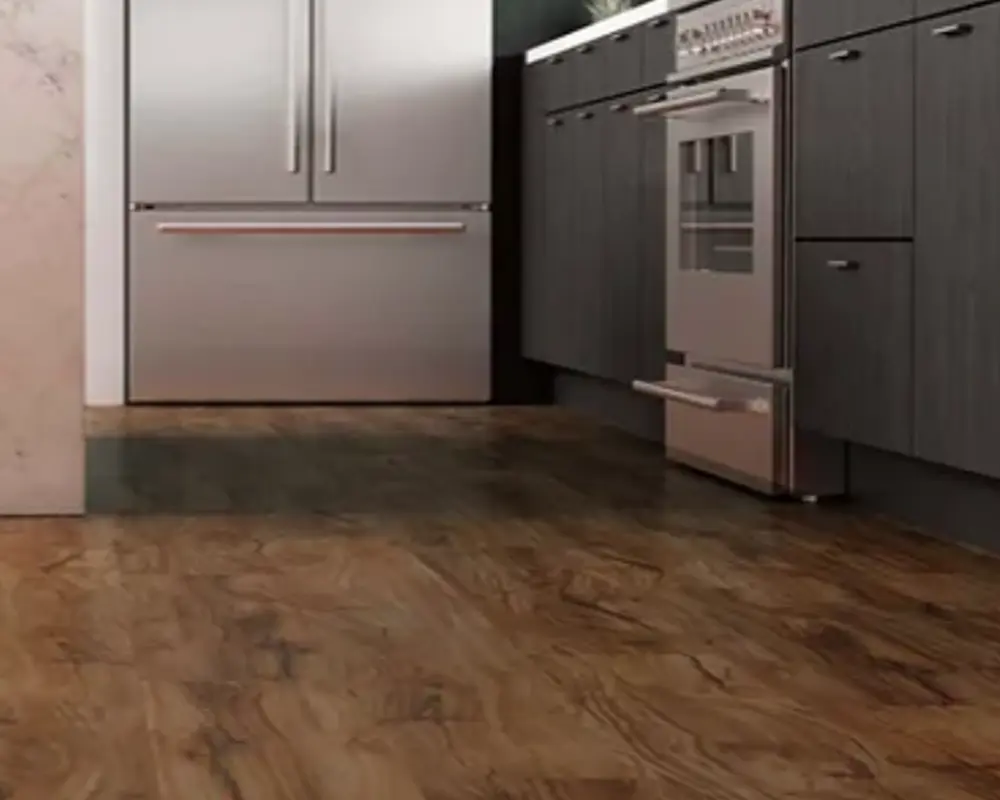 Kitchen LVP Flooring, Best Option
The project was quoted at $3,146.
| Type | Installation Cost per Square Foot | Material Cost | Average Total Cost per Square Foot |
| --- | --- | --- | --- |
| Rigid Vinyl Planks | $2 - $7 | $1 - $4 | $3 - $11 |
| Luxury Vinyl Plank | $2 - $7 | $2 - $5 | $4 - $13 |
| Luxury Vinyl Tile | $2 - $7 | $1 - $5 | $3 - $13 |
| Sheet Vinyl | $2 - $7 | $0.50 - $1.50 | $2.50 - $8.50 |
However, it's important to note that in addition to the material costs, you'll also want to consider the installation fees. Taking these factors into account will help you budget and plan accordingly for your LVP flooring project.
*We understand that every flooring project is unique and has its own set of requirements. To get a more accurate understanding of the total investment your LVP flooring installation will require, we invite you to reach out to us directly.
With KHB Flooring, you're choosing a team that brings over a decade of flooring experience to the table. We've spent these years honing our craft, sharpening our skills, and building a reputation for excellence in the Riverbank, CA community. Trust in our decade-long expertise to provide you with outstanding LVP flooring solutions that will transform your home and last for years to come.
We'll Look Out For Your Budget And Time
At KHB Flooring, we highly value your time and budget as we believe in delivering exceptional LVP flooring services without causing unnecessary delays or financial stress, ensuring a seamless and affordable home transformation.
Whether you have limited resources or not, our dedicated team is here to assist you in finding the most cost-effective alternatives for your flooring project. Rest assured that we will guide you through the process, ensuring that you can complete the job without worrying about any financial constraints.
Our primary objective is to diligently complete your project within the mutually agreed-upon timeframe, guaranteeing utmost efficiency and promptness at the job site. Rest assured, our dedicated team will leave no stone unturned in delivering the highest level of satisfaction and craftsmanship.
3 Steps To Impeccable Flooring
Our meticulously designed process is customized to guarantee your comfort and well-being during the upgrade. We are dedicated to ensuring your complete satisfaction throughout this journey.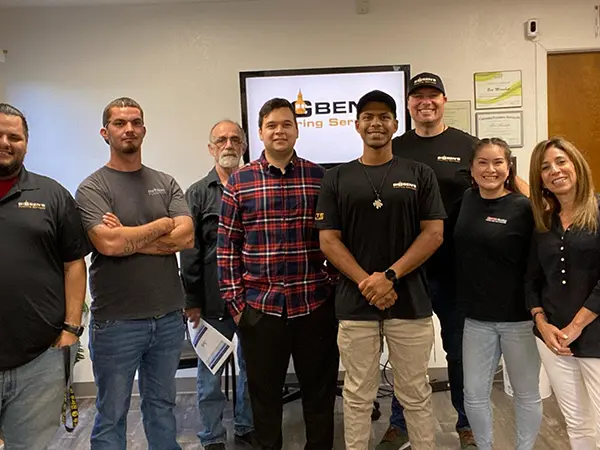 Get in touch with us, and we'll help you choose the best LVP floor for your home.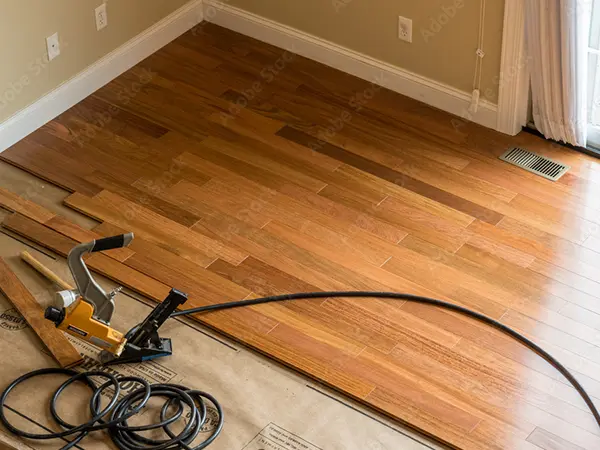 We take precise measurements and install your new floors in no time.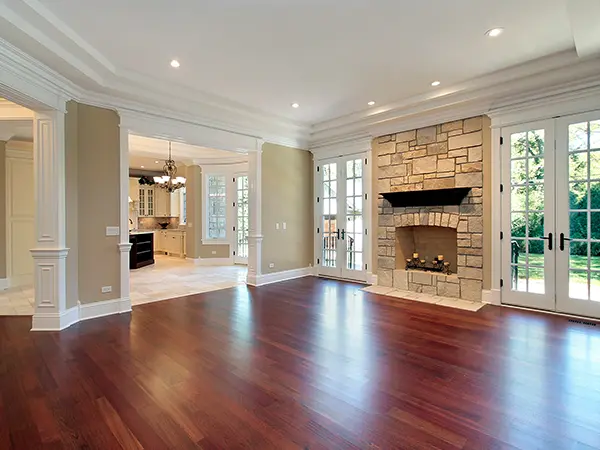 Enjoy your new LVP flooring that is built to last for years to come.
Frequently Asked Questions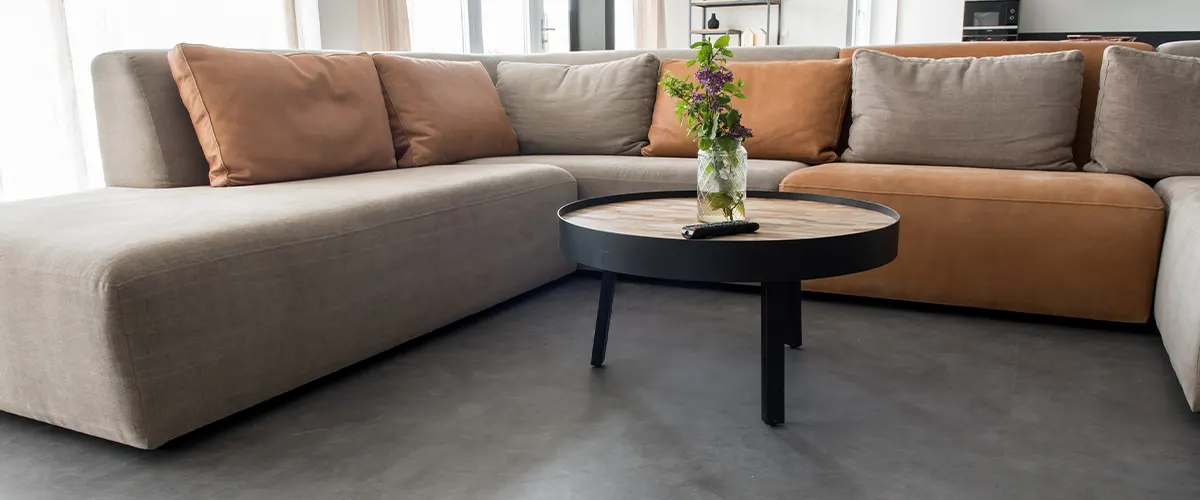 Get New LVP Floors From Your Trusted Contractor In Riverbank, CA
At KHB Flooring, we have the expertise and dedication to transform your home according to your unique preferences and budget. With us, your dream flooring project becomes an exciting reality.
If you're ready to work with a professional for the installation of your LVP flooring, we're here to help.
Please contact us at (209) 487-9663 or simply click the button below to request a free estimate. We look forward to bringing your flooring dreams to life!
Very professional, clean, and attention to details is outstanding. Great crew to have around!
Excellent service! Big Ben's Flooring is your one stop shop from selection all the way to installation.
I'm more than happy with our new flooring throughout my home 🙂
Other services you might be interested in:
Nestled within the heart of California's Central Valley, Riverbank exudes charm and a spirit of community. Known for its rich agricultural history and vibrant local traditions, it's a hidden gem that balances the tranquility of small-town living with the colorful vigor of a thriving community. Renowned for its annual Cheese & Wine Exposition, Riverbank effortlessly weaves together the fabric of rural charm and modern living, making it an idyllic location for those seeking a serene yet dynamic lifestyle.