The Best Vinyl Flooring Installation In Riverbank, CA
Hire a flooring company with over 5,000 floors installed, ready to serve you and your Riverbank, CA, home.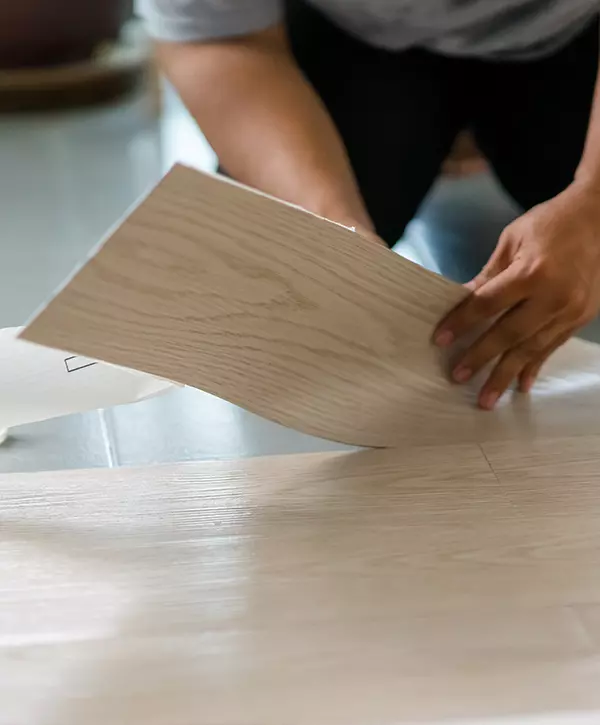 Whether it's a cozy living room, a sleek kitchen, or a stylish bathroom, vinyl flooring can perfectly complement your space. At KHB Flooring, a trusted name in the industry, we take pride in our extensive experience and expertise in installing vinyl floors.
With over 1,200 successful installations across Riverbank, Tracy, Modesto, Turlock, and various locations in CA, we have built a reputation for delivering exceptional results. Our team of skilled professionals is committed to providing you with a dependable and enduring installation that will stand the test of time.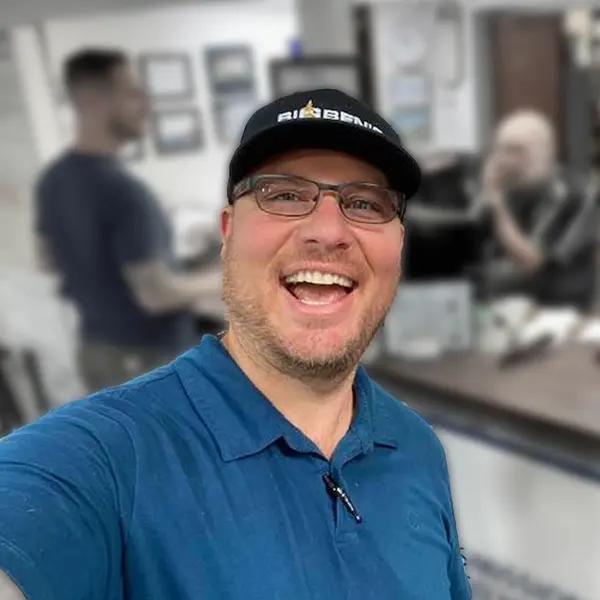 Ben Manship – One of the three owners of KHB Flooring
Hi, I'm Ben, one of the three owners of KHB Flooring. I have had a passion for carpentry and wooden floors since I can remember. I've completed over 5,000 flooring projects and have seen every major issue that wood floors can have. I partnered with Bobby and Ryan to offer you an even better flooring service and raise the bar for every other flooring company in Tracy, CA.
Your Trusted Partner In All Things Flooring
Choosing the right flooring for your home is more than just a financial decision; it's about finding the perfect solution that matches your style and withstands daily wear and tear. For residents in Riverbank, CA, that ideal solution is KHB Flooring.
Work with KHB Flooring to enjoy:
Some Of Our Past Projects, Revealed
Take a moment to explore our comprehensive gallery below, where you'll find a showcase of our past projects that demonstrate our craftsmanship, attention to detail, and the transformative power of quality vinyl flooring.
We're excited to help you transform your space with the perfect vinyl flooring. Feel free to reach out to us with any questions, concerns, or to discuss your project further. You can contact us via our contact form or by calling us directly at (209) 487-9663.
We Love Being A Part Of Riverbank's Legacy
Below, you will find testimonials from our satisfied customers who were kind enough to share their experiences with KHB Flooring. Their stories are a testament to the quality of work we deliver and the positive impact our vinyl flooring solutions have had on their homes and lives.
Absolutely love our new LVP flooring. Owners and the installers were so polite and professional.
Highly recommend Big Ben's Flooring.
Big Bens always put their customers first! If you use their service you will not be disappointed!
Vinyl Flooring Installation Cost In Riverbank, CA
Understanding the cost of vinyl flooring installation can be a complex process due to the different factors involved. The vinyl flooring installation cost in Riverbank, CA, can vary based on the size of the project, the complexity of the installation, and the type and quality of the vinyl flooring selected.
Generally, the cost for vinyl flooring installation in our area ranges from $1.5 to $3.5 per square foot. This price range includes the cost of the vinyl flooring material itself, as well as the labor costs for professional installation.
When you choose KHB Flooring, we ensure transparency in pricing, providing you with detailed quotes so you know exactly what you are paying for.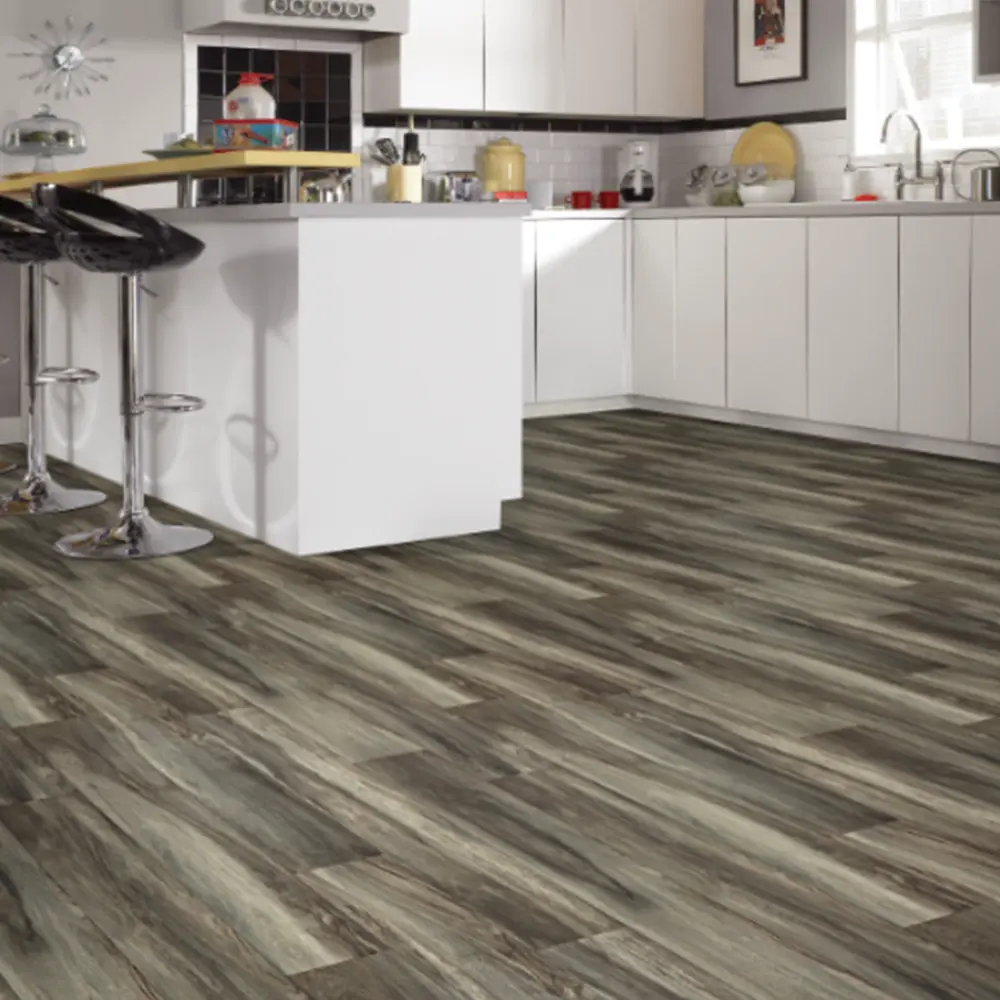 Premium Vinyl Kitchen Flooring
This 120 sq. ft. kitchen vinyl flooring included:
This project was quoted at $1,980.
*While we've given you an overview of the general costs involved in vinyl flooring installation, please be aware that prices can vary depending on specific project details.
For a completely accurate, no-obligation estimate tailored to your unique needs and preferences, don't hesitate to reach out to us. Get in touch with us via our contact form or call us directly at (209) 487-9663.
At KHB Flooring, our commitment to transparency extends to our pricing. Due to the unique nature of each flooring project, we require specifics about your unique needs and project details to provide an accurate cost estimation. This includes factors like the exact area of the space, the type of vinyl flooring you prefer, and any additional customization or complexity that the project might entail.
Work With A Contractor That Values Your Budget And Your Time
Often, working with contractors can lead to two common issues — overshooting budgets and not respecting timelines.
At KHB Flooring, we believe quality flooring should be accessible to all, regardless of budget. Our team is dedicated to providing cost-effective solutions without compromising on quality. We work closely with you to understand your vision and budget, and then tailor our services to meet your specific needs.
Honoring your schedule is one of our top priorities. We understand that any home improvement project can be disruptive, and that's why we ensure our work is completed efficiently and within the estimated timeline.
The Vinyl Flooring Installation Process That Respects Your Home
Our Hassle-Free, Three-Step Process
At KHB Flooring, we have developed a seamless, three-step process designed to provide you with new floors in the most efficient and hassle-free manner.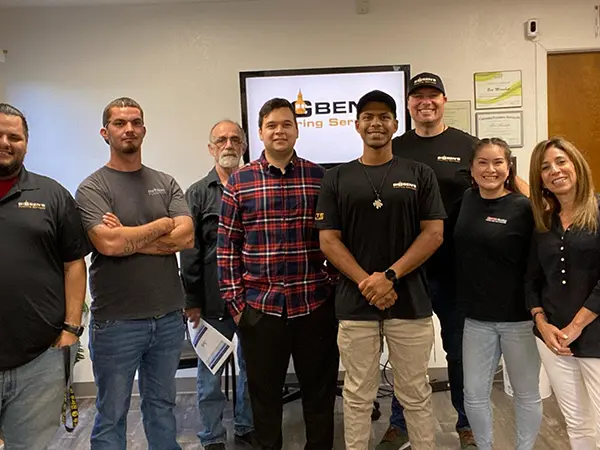 Our first step involves a thorough consultation where we understand your specific needs, preferences, and your budget.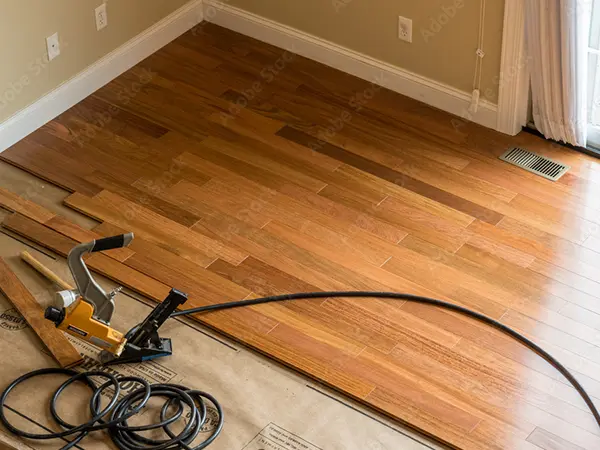 We strictly adhere to the outlined timeline, ensuring a smooth installation process that respects your home and your time.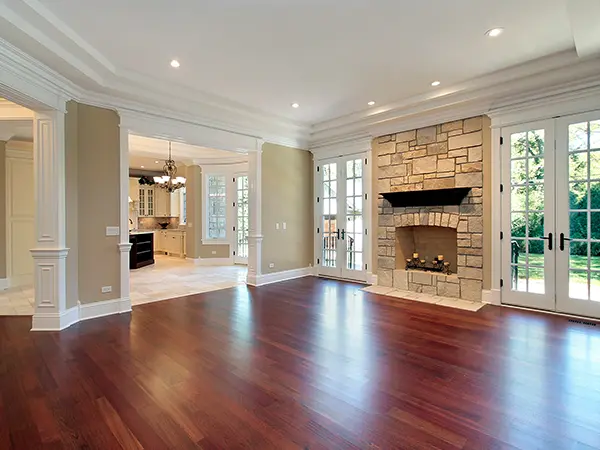 Your new vinyl floor is ready for you to enjoy in no time! We've got you covered with our three-year installation warranty.
Vinyl Flooring Installation FAQs
Yes, underlay is generally recommended for vinyl flooring. It acts as a cushioning layer underneath the vinyl, contributing to the comfort and longevity of your flooring. Underlay can also help to smooth out minor subfloor imperfections, reduce noise, and provide insulation. However, the need for underlay may vary depending on the type of vinyl flooring you choose and the condition of your subfloor. Our team at KHB Flooring can provide expert advice based on your specific circumstances.
The best installation method for vinyl flooring depends on the type of vinyl flooring you have selected.
The two main types of vinyl flooring are sheet vinyl and luxury vinyl.
Sheet Vinyl: This comes in large, flexible sheets that are cut to fit your room dimensions. Installation typically involves spreading an adhesive on your subfloor and then laying the sheet vinyl down. This method is quite straightforward, but it requires a certain amount of skill to cut the vinyl accurately and to ensure a smooth, bubble-free finish.
Luxury Vinyl: This type of vinyl flooring comes in planks (LVP) or tiles (LVT) and often features a click-lock system that allows the pieces to be snapped together over the subfloor without the need for adhesive. It's somewhat similar to installing laminate or engineered wood flooring. 
With both types of vinyl flooring, it's crucial to have a clean, level subfloor to start with. Any imperfections in the subfloor can cause problems with your vinyl flooring in the future.
At KHB Flooring, we have the tools and expertise to install all types of vinyl flooring to the highest standards. Our installation process ensures your vinyl flooring will look great and last for years to come.
Installing vinyl flooring involves several key steps to ensure a perfect and durable finish. Here's a general outline of the process:
Preparation: First, the existing floor is carefully cleaned and levelled. If needed, an underlayment is installed to provide a smooth and even base for the vinyl. It's important that the subfloor is clean, dry, and smooth as any imperfections can affect the final result.
Measurement and Cutting: The vinyl is then measured to match the dimensions of the room, and cut accordingly. If you're using sheet vinyl, it's cut to the exact size of the room, while vinyl planks or tiles are cut to fit as necessary.
Installation: Depending on the type of vinyl flooring chosen, the installation process may vary. For sheet vinyl, an adhesive is spread on the subfloor before the vinyl is laid down. For vinyl planks or tiles, they are typically installed using a click-lock system, snapping together over the subfloor without the need for adhesive.
Finishing: Once the vinyl is laid, it's rolled with a flooring roller to ensure it's fully bonded to the subfloor and that there are no bubbles or wrinkles.
At KHB Flooring, we ensure each step is carried out meticulously for a flawless finish. We're equipped with the necessary tools and expertise to handle any challenges that may arise, ensuring your vinyl flooring looks fantastic and stands the test of time.
Please note that this is a generalized process and specifics can vary depending on the type of vinyl flooring and the conditions of your specific project.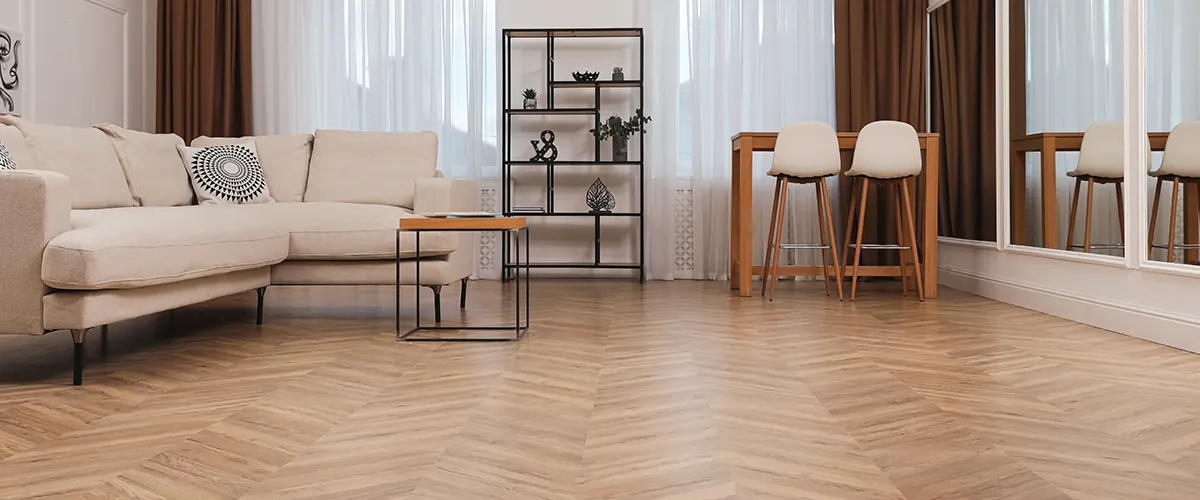 Work With Riverbank's Most Trusted Flooring Contactor
If you're looking to collaborate with a highly skilled professional and unlock the full potential of your brand-new vinyl floor, we're here to assist you. With our expertise and attention to detail, we'll ensure that your flooring project is executed flawlessly
To get started, simply reach out to us at (209) 487-9663 or click the button below to request a complimentary estimate. We can't wait to bring your vision to life!
Very professional, clean, and attention to details is outstanding. Great crew to have around!
Excellent service! Big Ben's Flooring is your one stop shop from selection all the way to installation.
I'm more than happy with our new flooring throughout my home 🙂
Other services you might be interested in:
Riverbank is a city that beautifully marries urban sophistication with rural charm. The city is home to the popular Jacob Myers Park, which sits on the banks of the Stanislaus River, offering a perfect spot for outdoor lovers. With its scenic walking trails, picnic areas, and playgrounds, it's a favorite among families. For those interested in history, the Riverbank Historical Society & Museum offers a peek into the city's past. And don't forget about the Riverbank Wine and Cheese Expo, an annual celebration of local culinary delights that attracts visitors from far and wide.