Tile Removal In Modesto, Turlock, Tracy, And More Of CA
Complete hardwood floor installation service that includes old tile removal and disposal!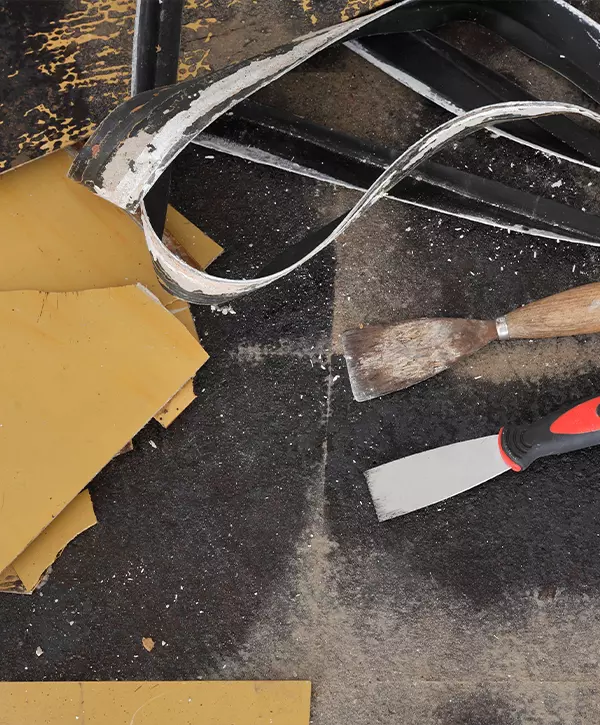 Imagine your home with the warm, inviting, and sophisticated look of a hardwood floor. The transformation is not just visual – it adds value to your property and is a practical choice for busy households due to its ease of maintenance.
Our hardwood floors not only enhance the visual appeal of your space but are also known for their longevity and resilience. They come in a range of styles, finishes, and types – like solid, engineered, or reclaimed – catering to all preferences and budgets.
The best part? We'll completely tackle old tile removal before the installation!
Partner with us to enjoy our:
Why Old Tile Removal is Vital Before New Flooring Installation
Before you dive into the exciting world of new flooring, it's crucial to bid farewell to your old tiles. Let's break down why tile removal is a vital step in your flooring journey:
For top-notch hardwood flooring installation and old tile removal, contact us today. With our commitment to excellence and attention to detail, we ensure a seamless transition from your old tiles to a new, beautiful hardwood floor.
Hear From Our Satisfied Customers
Don't just take our word for it. Hear from our valued customers who have experienced the transformative power of beautifully installed hardwood floors. These testimonials are a testament to our craftsmanship, commitment, and care. Let their words paint a picture of the possibilities for your space.
What a great experience I had with Big Ben's flooring. We replaced all our carpet with new hard floors and the results are fantastic.
Ben and Raechel are delight to work with. They didn't have a problem coming out to multiple locations on more than one occasion and worked with me to ensure I was getting exactly what I wanted.
The installers; CJ, David and Nate were are very professional and worked efficiently, hearing any concerns I had and addressing them accordingly. Cannot recommend this company enough.
Will definitely be working with them again on future projects!
Had to get my kitchen remodeled before a big party and was on a time crunch.
KHB got the job done and I loved the outcome! They did great work and got it done a week before they predicted! They also checked in a lot with me making sure everything was going good!
Ryan Kelly and Bobby Runyan who I do believe are the owners were very helpful and made sure their guys were on the job.
They were great to work with and very understanding.
Why Transition From Tile To Hardwood Floors
Transitioning from tile to hardwood floors can significantly enhance your home in several ways:
Compared to tiles, hardwood floors offer a warmer and more comfortable underfoot experience. Tiles, especially in colder climates, can be relatively harsh to step on, particularly during the winter months. On the other hand, hardwood floors retain heat better, providing a cozy feeling year-round.
The natural beauty and diversity of hardwood are hard to match. Its rich textures and colors can complement any home style, from a rustic cabin to a modern loft. Tiles have their charm, but the warm and organic look of hardwood gives your home a timeless elegance.
Hardwood floors are known for their durability. With proper maintenance, they can last for decades, even generations. While tiles are also durable, they are prone to cracks and chips. Hardwood floors, on the other hand, can withstand wear and tear and can be refinished multiple times to restore their original charm.
Hardwood floors are a valuable investment. They can significantly enhance your property's value due to their durability, aesthetics, and desirability. Potential buyers often view hardwood floors as a desirable feature, which can help boost your home's market appeal.
Unlike tiles, hardwood doesn't trap dust, pollen, pet dander, or other allergens. This feature makes it an excellent choice for allergy sufferers and creates a healthier indoor environment overall.
Ready to make the transition? Our experts are on standby to transform your home with top-quality
hardwood floor installation
.
Contact us
today for a free consultation and discover how we can add value and beauty to your home.
A Complete Hands-Off Tile Removal Process
If you're worried about removing tile to prepare your floors for hardwood, we've got you covered! We specialize in dust-free tile removal, and the best part is you don't have to do a thing.
Our team takes care of the entire tile removal process from start to finish. Whether it's tile floors, wall tiles, or even a few broken tiles, we've got the expertise and tools to handle it all.
We handle everything, including:
You can sit back, relax, and let us transform your space. So, if you're ready for a fresh start with new flooring, KHB Flooring is the right option for your Modesto home.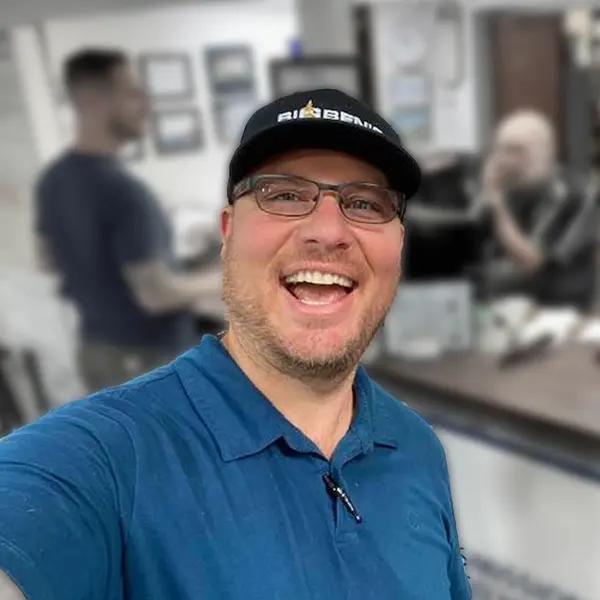 At KHB Flooring, we're your one-stop solution for a seamless transition from tile to hardwood floors. We manage the entire process, from removing old tile flooring to installing superior-quality hardwood. Transform your living space with our expert services. Contact us today at (209) 487-9663 and take the first step towards your new, stunning hardwood floors.