Professional Hardwood Floor Installation In Tracy, CA
Getting new hardwood floors in your home? Better do it with pros!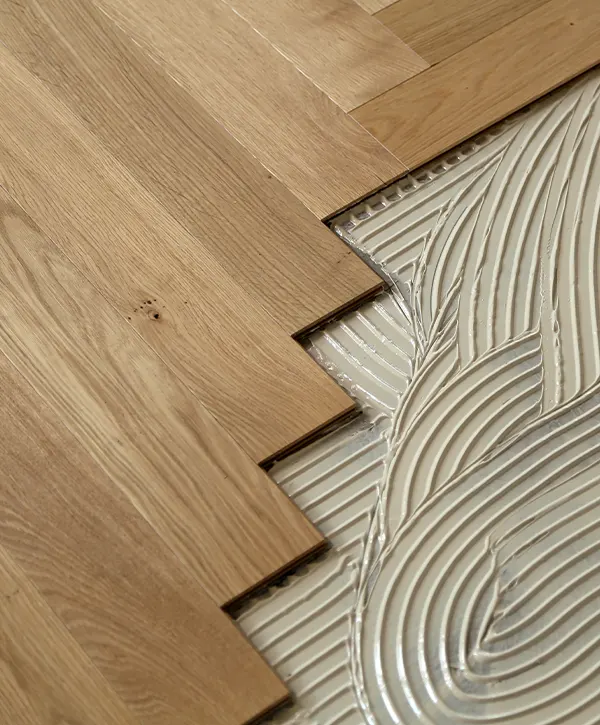 If you are looking for high-quality hardwood flooring installation services in Tracy, CA, KHB Flooring is the best option.
Our company's goal is to offer you high-quality wood flooring and deliver an outstanding overall customer experience. We strive to exceed your expectations and leave you fully satisfied, encouraging you to come back to us for all your future flooring requirements.
Upgrade your home's floors today with KHB Flooring for a hassle-free experience from beginning to end!
Get Quality Hardwood Floors And Uplift Your Entire Home
By hiring a professional refinishing service, you can uncover the natural beauty of your wooden floors and give any room in your home a cleaner, newer, and more vibrant look. If you choose a reliable contractor, your refinished floor can last for years.
At KHB Flooring, since you are our top priority, you will receive all our attention and care. 
Let The Best In The Industry Take On Your Project
KHB Flooring has been offering carpentry and wood floors services for more than 20 years to homeowners in Tracy and surrounding areas. If you aim to enhance your living area with new and properly installed hardwood floors, we're just the right fit for the job!
You'll work with certified professionals that are fully committed to providing top-notch services. Rest assured that you are in good hands, as we'll constantly guide you through the process. 
We are committed to creating stunning hardwood floors that will allow your home to reach a whole new level of comfort and aesthetics. With a focus on customization, you'll enjoy a floor exclusively designed for your lifestyle!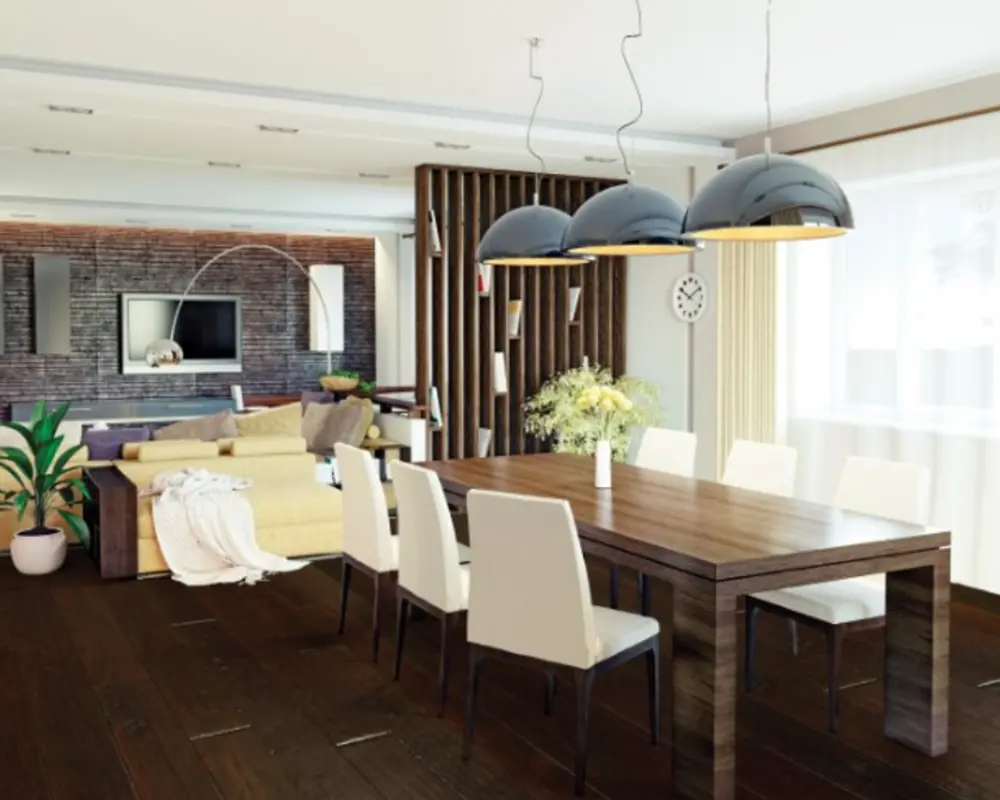 Entry-Level Hardwood Floor In Living Room
This 280 sq. ft. living room hardwood floor included:
The project was quoted at $$4,270, where the glue-down installation alone was $1,397.
Our Customers In Tracy Love Their New Wood Floors!
We take pride in our craftsmanship and the complete service we provide to homeowners in Tracy and surrounding areas. Here's what your neighbors say about working with us!
Patient with this little old couple, highly efficient, professional, and friendly. Great work! Love our floor! Hoping to get more of our floors done.
Big Ben's is top notch! They use very high quality products, at affordable prices. If you are looking to replace flooring or carpet, you can't go wrong using Big Ben's!
Type Of Upgrades And Materials
If you're planning to upgrade your Tracy home with hardwood flooring, here are a few materials that you may find worth considering.
Homeowners find real wood to be a unique and beautiful material for renovating their homes. Its natural warmth and charm make it easier to create the perfect living space.
If you're looking to increase your property value, it might be worth investing in high-quality hardwoods, even if they come with a higher price tag. Some hardwood options you can consider are hickory, American cherry, American walnut, pine, and birch.
While it may be more difficult to install than other flooring options, real hardwood offers many benefits that justify the investment.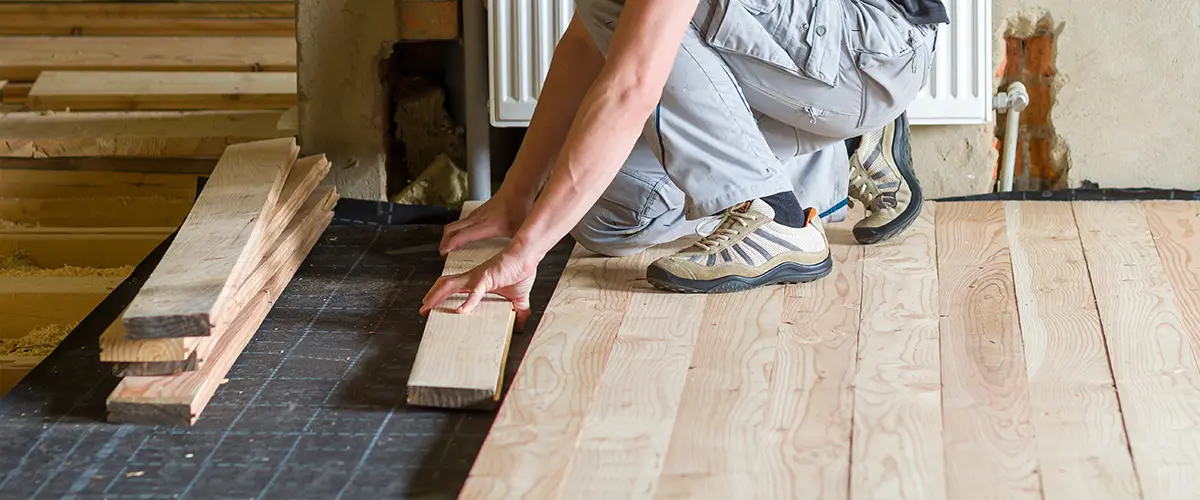 Engineered Hardwood Flooring
Engineered hardwood flooring is a flooring material made up of an outer layer of real hardwood and a plywood inner layer. Although it looks like traditional wood floors, it is more durable.
Although engineered hardwood flooring may seem like a budget-friendly option, it is not as durable as real wood. It can only be sanded and refinished a maximum of two times before revealing its plywood core. After that, you'll have no choice but to put in a whole new flooring system.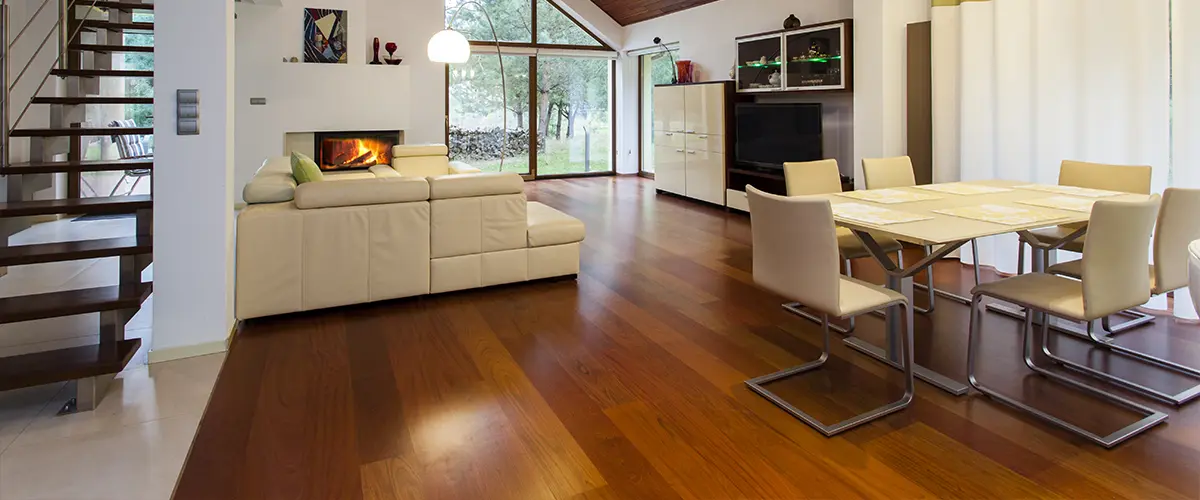 Prefinished Hardwood Flooring
Consider choosing prefinished hardwood floors to improve the appearance and durability of your home's flooring. These floors come in two types, authentic and engineered, and offer long-lasting finishes that are applied at the factory. 
By selecting prefinished hardwood floors, you can ensure that your home remains attractive and protected for many years.
If you want to save time and effort during installation, then prefinished hardwood floors are a good choice. Their cost may be higher compared to other options, but with proper budgeting, it should not be problematic. 
On the other hand, if you're after a more customized look for your home or office space, then unfinished planks are a better choice.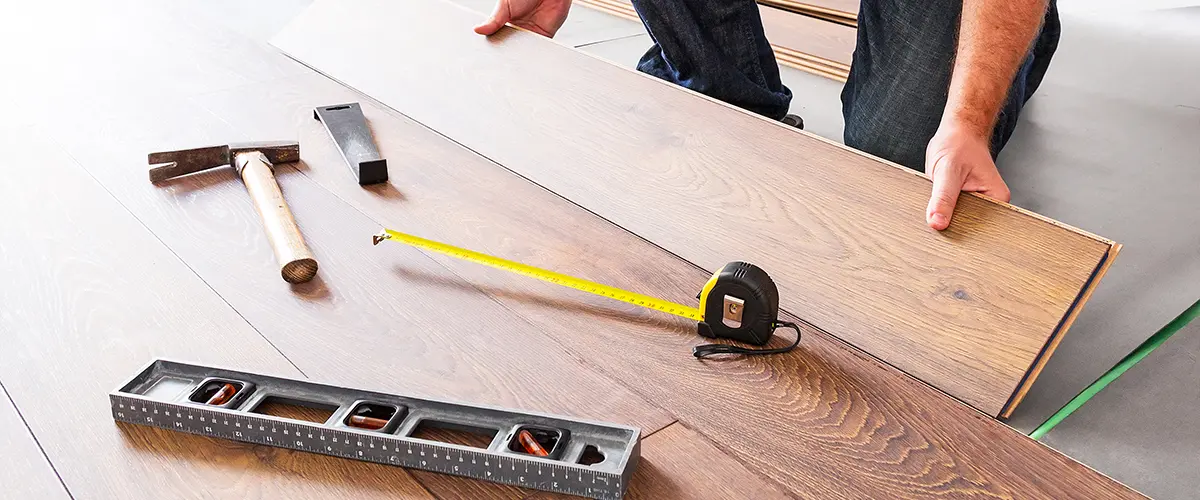 The Best Hardwood Flooring Installation Process
We understand that remodeling can be overwhelming, which is why we prioritize your convenience and control. You will have complete authority over the entire project from start to finish, and we will be there to assist you along the way. With us leading the project, you can rest assured that the journey will be a worry-free breeze, with simple steps to follow.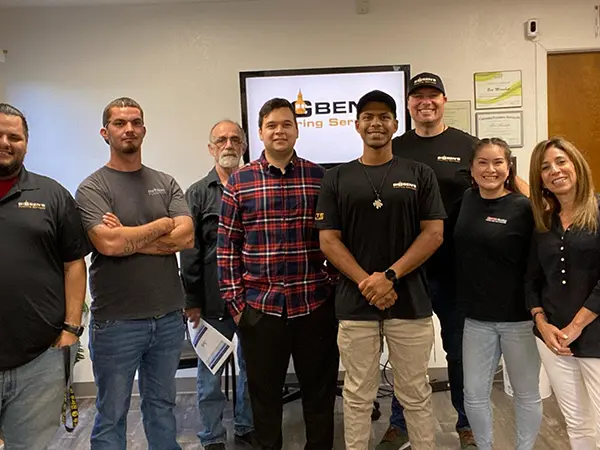 We help you define your vision for your floors.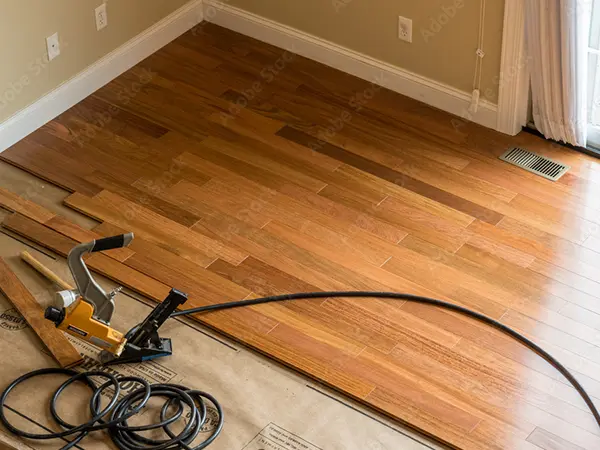 We bring your vision to life with a professional installation.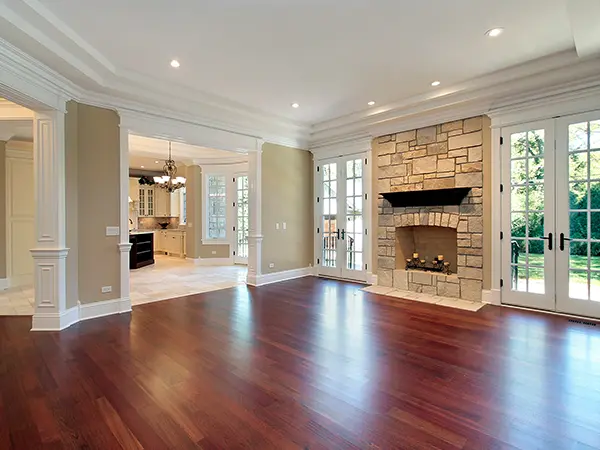 Enjoy floors that will make you smile with every step.
Frequently Asked Questions
The cost of hiring professionals to install hardwood floors in Tracy, California, depends on the complexity of the floor design, including any inserts, herringbone patterns, borders, medallions, and the specific product you choose. The cost can vary from $4.99 to $25 per square foot.
We provide flooring options and quality workmanship that can accommodate any need, preference or budget, regardless of the type of work or materials chosen.
On average, hardwood flooring installation can cover 10 to 20 square feet per hour.
KHB Flooring has a team of skilled and well-trained installers who are committed to providing excellent service. If your project is complex or large, we may send up to three professionals at once for maximum efficiency.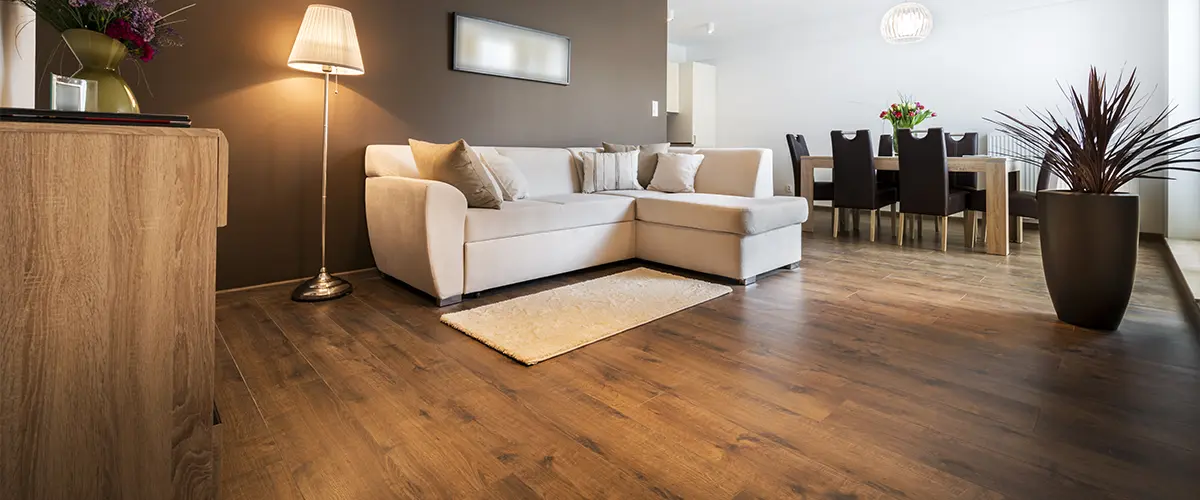 Let KHB Flooring Take Care Of Your Hardwood Floors
If you're looking to install hardwood floors in your Tracy home and want a professional job with attention to detail, our company is the perfect choice for you. We specialize in new flooring installation and can enhance the beauty of your home with our expertise.
Begin creating your very own uniquely special living space today with our service. Don't hesitate; start now! With us, you're getting:
Let Your Hardwood Floors Shine Again!