Scroll to discover window repair options, process, and pricing
The Best Laminate Flooring Installation In Tracy, CA
Looking to install a high-quality and beautiful laminate floor in your home? Make it happen with a pro!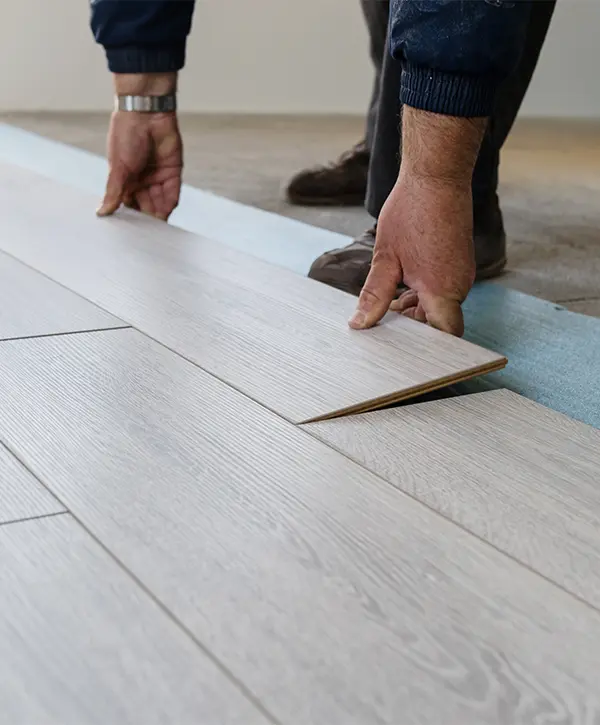 KHB Flooring has installed over 2,000 laminate floors in Tracy, CA, and surrounding areas. We're experts in what we do, and we can guarantee you a spectacular and long-lasting product that'll enhance your space and improve its vibe in ways you can't imagine! Our laminate flooring installation is one of the most sought-after services for homeowners in Tracy, CA, and for good reason!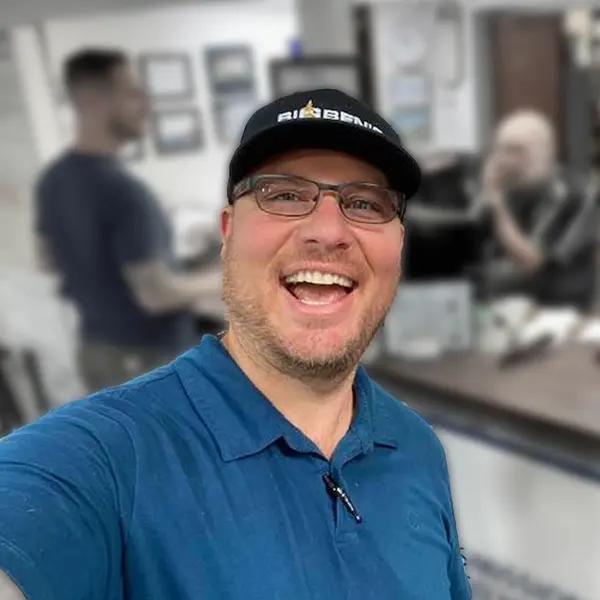 Ben Manship – One of the three owners of KHB Flooring
Hi, I'm Ben, one of the three owners of KHB Flooring. I have had a passion for carpentry and wooden floors since I can remember. I've completed over 5,000 flooring projects and have seen every major issue that wood floors can have. I partnered with Bobby and Ryan to offer you an even better flooring service and raise the bar for every other flooring company in Tracy, CA.
Laminate Flooring Installation - Now With Extra Perks
We guarantee that your new laminate flooring installation in Tracy, CA, will be a smart investment that'll make your home so much better! We want to raise the standards of the flooring industry in Tracy by giving you, the homeowner, a complete service that comes with all the pros of working with top-tier contractors!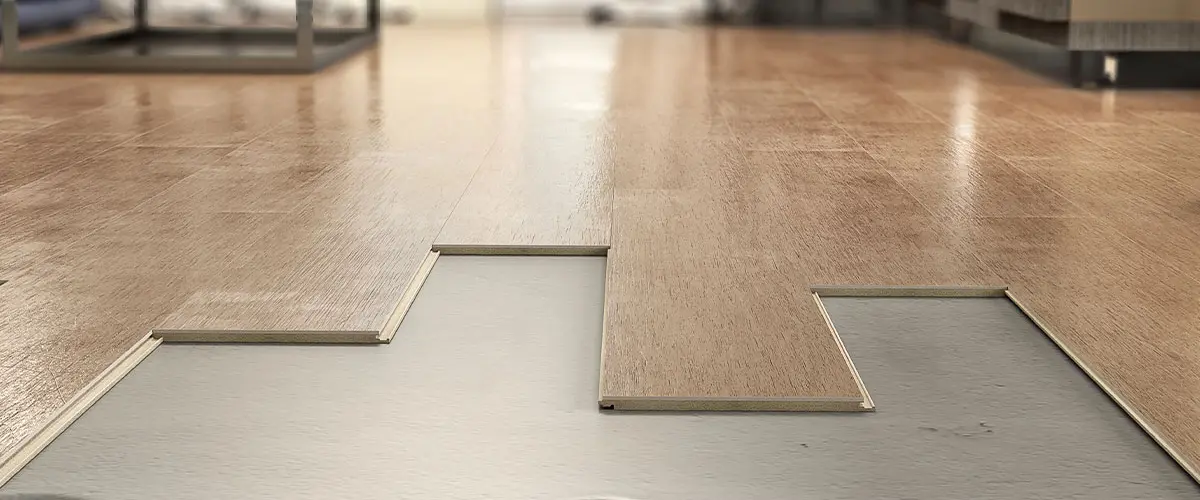 Let's build the perfect outdoor setup with:
Check Out Our Portfolio And Get Some Inspiration!
We are dedicated to providing exceptional laminate flooring installations and pay close attention to every detail. Check out our collection to envision what your space can be transformed into with a world-class flooring service!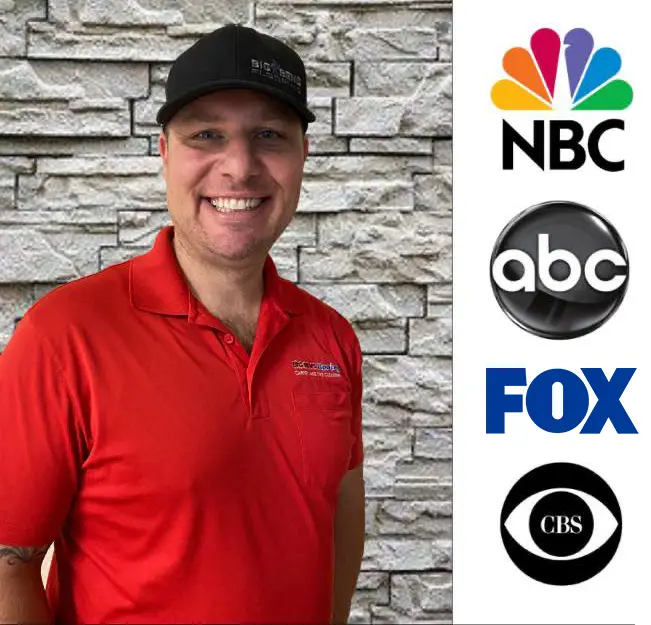 Interested in getting a pricing quote for your new laminate flooring project? Fill out this short form or call us directly at (209) 487-9663 to get started. We're looking forward to learning more about your project and helping you make it happen!
Your Neighbors Loved Working With Professionals
We have helped many people in Tracy with their floor installation projects. Time after time, we've proved reliability and professionalism so that our clients can enjoy a world-class flooring service. People love working with us, and it shows!
Ryan and team just completed a 2 week project of completely renovating an old, ugly, and very hot, sunroom into a sparkling new and air-conditioned bonus room. They installed a whole new 30' wall, doors, windows, lights, fans, paint, and a split unit hvac. Their communication, proposal process, professionalism, and quality was superb!! Although the project was probably small for them, it was a huge deal for us…and they treated it, and us, as a priority customer and completed every detail we discussed. There was a project manager every day and we had clear line of sight on the daily activities and completion times. To top it all off, they are super nice guys and we enjoyed getting to know them. I highly recommend this company for jobs small and large.
My wife and I had a home project to create a bar in a built in area in our home. We purchased cabinets, a wine fridge and a 1 1-2 inch thick butcher board countertop. 
 We could find absolutely no one who could cut the countertop to the length we needed to fit our built in. My wife started calling local businesses, and we got nowhere. I was thinking about trying to cut this myself, and I that would have turned out bad- guaranteed. 
 My wife called Ryan at KHB Construction and asked if he might know someone who could cut it. Ryan said, "Come on down, I'll do it and won't charge you!"
We showed up, and what a great guy Ryan is. Cutting this board was no easy task. Ryan gave this all of his attention and cut it perfectly. What a cool guy, and what a great business. It is obvious Ryan loves his job, is very good at what he does, and loves providing his service to his customers. 
 Without hesitation, My wife and I recommend KHB Construction.
Laminate Flooring Installation Cost In Tracy, CA
The cost for professionally installing laminate flooring in Tracy, CA, and surrounding areas can vary based on the size and scope of the project, as well as the specific installation needs. On average, professional laminate flooring installation can range between $3 – $10 per square foot, and the flooring materials will range from $1 to $5 per square foot.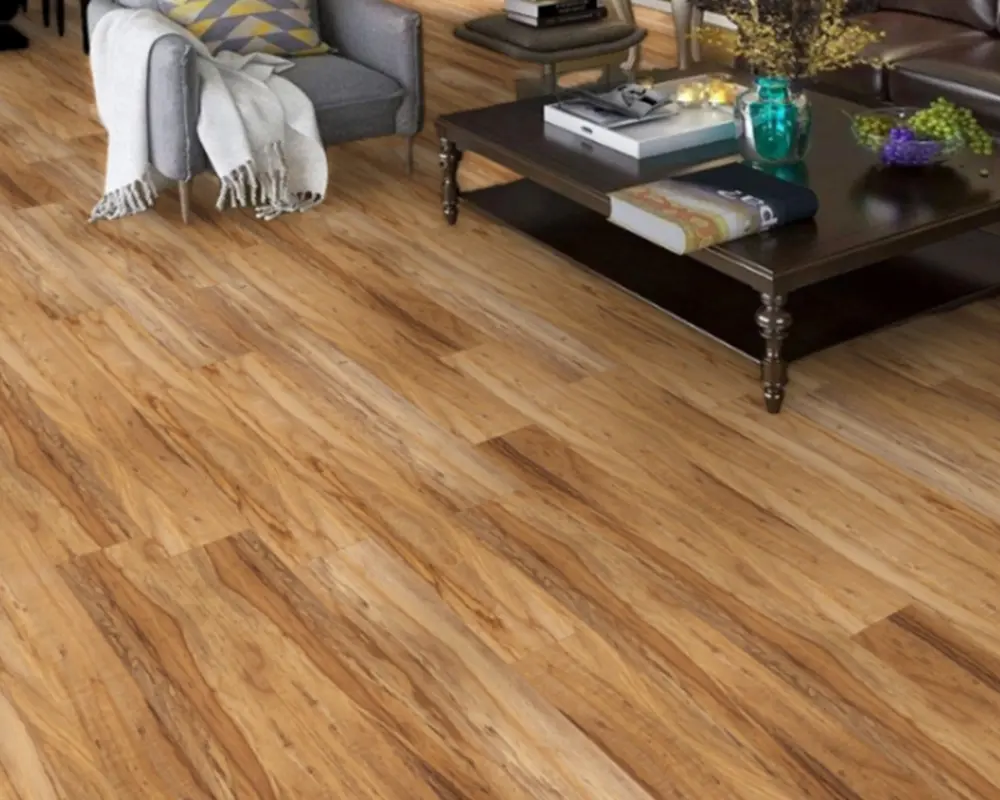 Mid-Level Laminate Living Room Flooring​
This 280 sq. ft laminate flooring project included:
The project was quoted at $2,453.
| Project Size (sq. ft.) | Average (Materials Only) | Average (Material & Labor) |
| --- | --- | --- |
| 100 | $80 - $250 | $300 - $900 |
| 200 | $160 - $500 | $600 - $1,800 |
| 300 | $240 - $750 | $900 - $2,700 |
| 400 | $320 - $1,000 | $1,200 - $3,600 |
| 500 | $400 - $1,250 | $1,500 - $4,500 |
| 600 | $480 - $1,500 | $1,800 - $5,400 |
* Note that the cost of installing laminate flooring may vary depending on the cost of labor or materials. For a more accurate estimate of the price, please contact us.
Once we finish our on-site consultation, we will send you a detailed quote that covers all aspects of your project and its corresponding costs. Our aim is to stay within your budget while providing top-notch service to guarantee your satisfaction.
We're Taking Care Of Everything For You!
Homeowners are interested in two main things when installing any type of floor, including laminate flooring.
Laminate flooring is already a very affordable material, but homeowners are more curious about the installation cost. Our price is very similar to other contractors in Tracy, CA. The difference is that we offer much more than a floor installation. We're making this project quick, seamless, and free of all the anxieties and stress that come with home improvement projects.
Our goal is to install your new laminate flooring within the agreed timeframe without any significant delays or setbacks. We strive to be efficient and prompt so that you can enjoy your new floor as soon as possible. This approach benefits both you and us, as we can then move on to help our next clients with their flooring installations.
Enjoy A Vinyl Flooring Installation That Minimizes All Stress And Anxieties
Our main objective is to ensure your comfort and well-being throughout the upgrade process. We want you to feel excited and fully enjoy the experience, and we have implemented a process that prioritizes these goals. We are confident that you will have a great experience.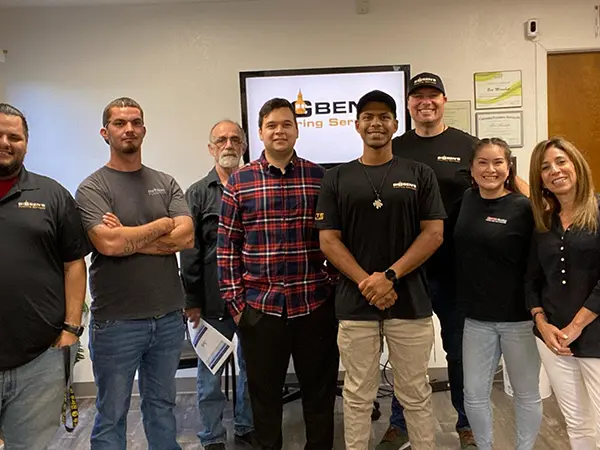 Get in touch with us, share your vision, and we'll help you choose the best laminate floor for your home.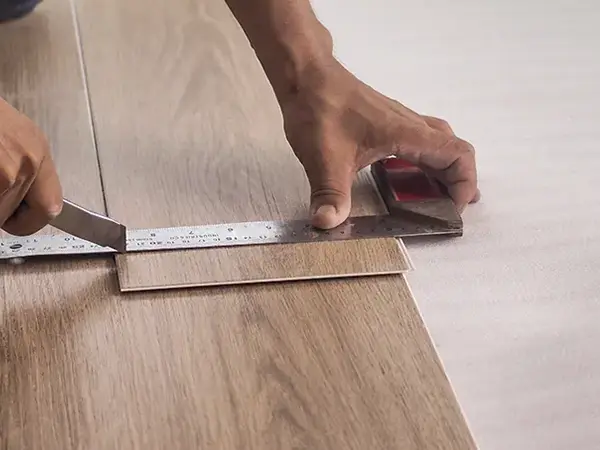 As soon as you've decided on the materials, we get to work according to our schedule. You'll have complete control at all times.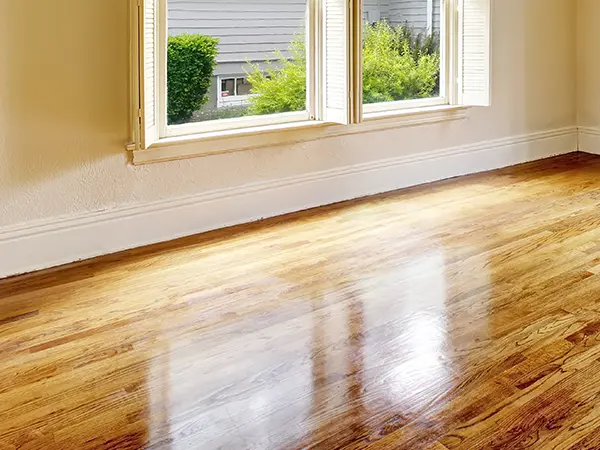 After a final walkthrough and some insights about your new floor, you can start enjoying it!
A Laminate Flooring Service You Can Fully Trust!
Installing laminate flooring properly is crucial for it to complement your home and provide all its benefits of being affordable, easy to maintain, and relatively durable. This floor will look good and enhance your space in ways you didn't think possible – especially when installed by a professional.
If you want to work with a professional and unlock the real potential of your new laminate floor, get in touch with us at (209) 487-9663 or click the button below to request a free estimate.
Ryan took our vision of enclosing our existing patio and making it a four seasons room and made it happen. It looks exactly like our vision…the crew is on time, professional and at the end of the day the work area is clean. 
 We had a few bumps in the road but Ryan took care of everything…KHB cares about their customers and goes the extra mile to make your visions a reality!
What a great experience I had with Big Ben's flooring. We replaced all our carpet with new hard floors and the results are fantastic. Ben and Raechel are delight to work with. They didn't have a problem coming out to multiple locations on more than one occasion and worked with me to ensure I was getting exactly what I wanted. The installers; CJ, David and Nate were are very professional and worked efficiently, hearing any concerns I had and addressing them accordingly. Cannot recommend this company enough. Will definitely be working with them again on future projects!
Other services you might be interested in...
KHB Flooring provides hardwood, laminate, vinyl, and carpet flooring services to the people of Tracy, CA. 
Tracy is a vibrant community located in California's Central Valley, east of San Francisco and Oakland. It has a rich history of attracting immigrants, particularly during the Gold Rush era, resulting in a diverse community. Today, Tracy's population includes families that have lived in the city for generations. KHB Flooring offers high-quality flooring materials and services at reasonable prices to the Tracy community.