Hardwood Floor Refinishing In Turlock, CA
If you're interested in a hardwood floor refinishing service in Turlock, CA, our guide has all the information you need!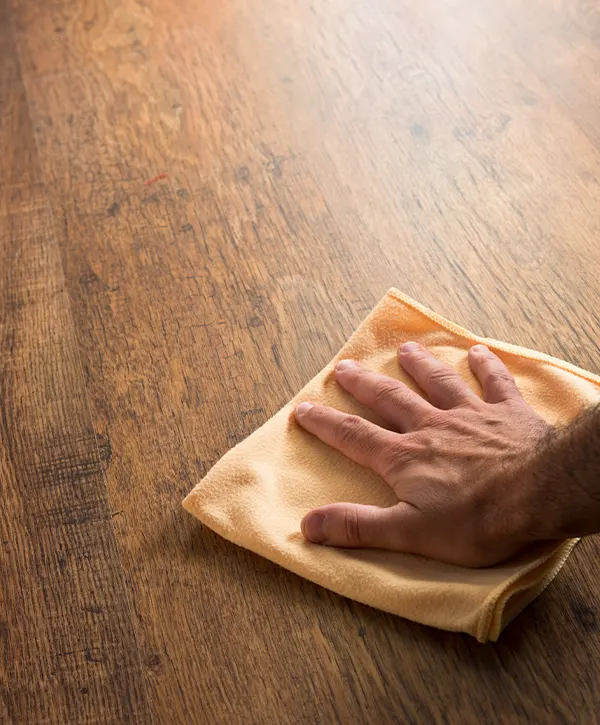 Investing in wooden flooring can bring a lifetime of enjoyment, but with that comes the need for periodic refinishing. At KHB Vinyl and Hardwood Flooring, we ensure your hard-earned money is well spent by providing full wood floor refinishing services. With our careful craftsmanship and dedication to perfection, you can rest easy knowing your floors will look as good as new even after years of use!
Once you observe the stunning results of our craftsmanship, we know that you'll be pleased. Our refinished floors will look incredibly attractive and work as if they were just installed! We pride ourselves on delivering outstanding service every time to ensure your expectations are exceeded.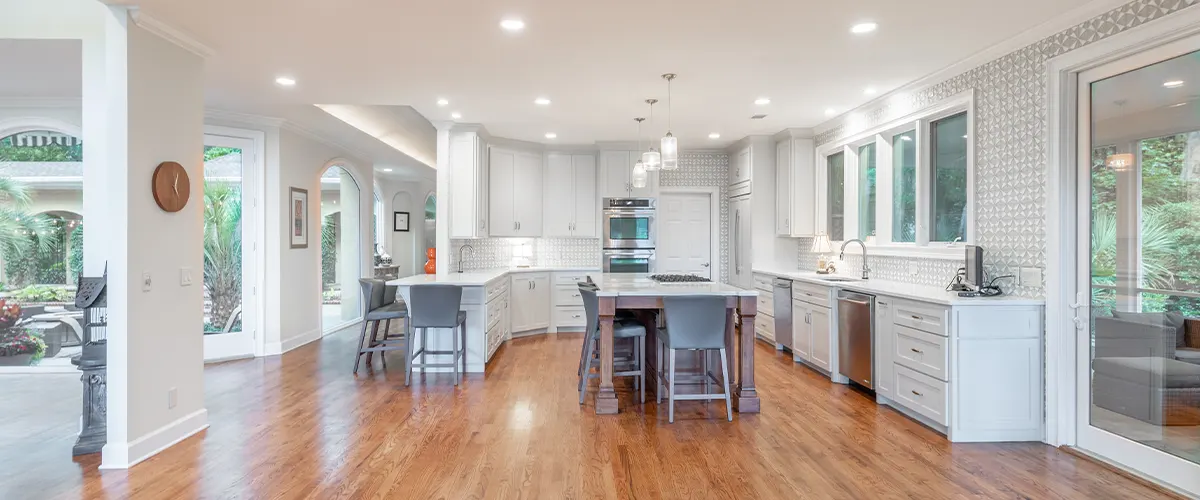 A Floor Refinishing Project With Plenty Of Benefits!
Transform your wooden floors into a masterpiece with the help of an experienced refinishing service! In no time, they will be gleaming and looking more vibrant than ever before.
With its superior results, you can rest assured that it will lighten up any area in the house for years to come – provided that you find someone trustworthy enough to do a perfect job. Make sure to enjoy your newly-refinished wood floor as soon as possible!
A Highly-Efficient Floor Refinishing Service In Turlock, BC
As the mastery of hardwood flooring professionals is diminishing at a high rate, it can be difficult to locate a trustworthy organization that can revitalize your wood floors and brings out their utmost capability.
Place your trust in KHB Vinyl and Hardwood Flooring with confidence, given our outstanding reputation and certifications. With two decades of refinishing and installing floors to perfection, you can be certain the results will exceed all expectations.
Our promise of superior craftsmanship is only surpassed by our commitment to making sure your needs are met. We stand behind this assurance and guarantee that you will happily brag about the floors we've installed for you in the years ahead!
Turlock Homeowners Love Their Refinished Hardwood Floors!
We take immeasurable pride in refinishing hardwood floors, and our customers' glowing testimonials are a testament to our service excellence. Experiencing it for yourself is all you need – scroll below now to read what your have had to say about us!
Big Ben and his friendly staff really get the job done! Excellent service and quality product.
Big Bens always put their customers first! If you use their service you will not be disappointed!
Types Of Hardwood Floor Finishes
The appeal of your hardwood floors will be significantly impacted by the type of finish you choose. Our knowledgeable team is excited to provide professional advice and guide you through each available option so that you can decide how best to maintain and bring out the beauty in your new flooring. In the end, we are sure that with our help, you'll leave feeling completely confident about your choice!
There are two primary types of polyurethanes: oil-based and water-based. Let's explore the key distinctions between these two materials.
Revitalize your floors in a day or less with water-based polyurethane! Not only is this finishing product expedient, but it also has low odor and VOC emissions for an environmentally friendly option. Plus, the glossy finish won't change the color of your flooring – ideal for anyone seeking to add some pizzazz to their home without much effort.
Oil-based polyurethanes don't need as many coats to dry off, but the fumes and odors they produce are hazardous; yet, their effect on wood is gorgeous! This type of coating will give a golden hue to lighter woods while enlivening dark shades. Plus it endows your woodwork with an exquisite amber sheen that you simply can't ignore.
A key contrast between oil-based and water-based polyurethane is that the latter has a greater hardness, thus making it more prone to scratches. On the other hand, oil-based polyurethane dents easily in comparison to its counterpart.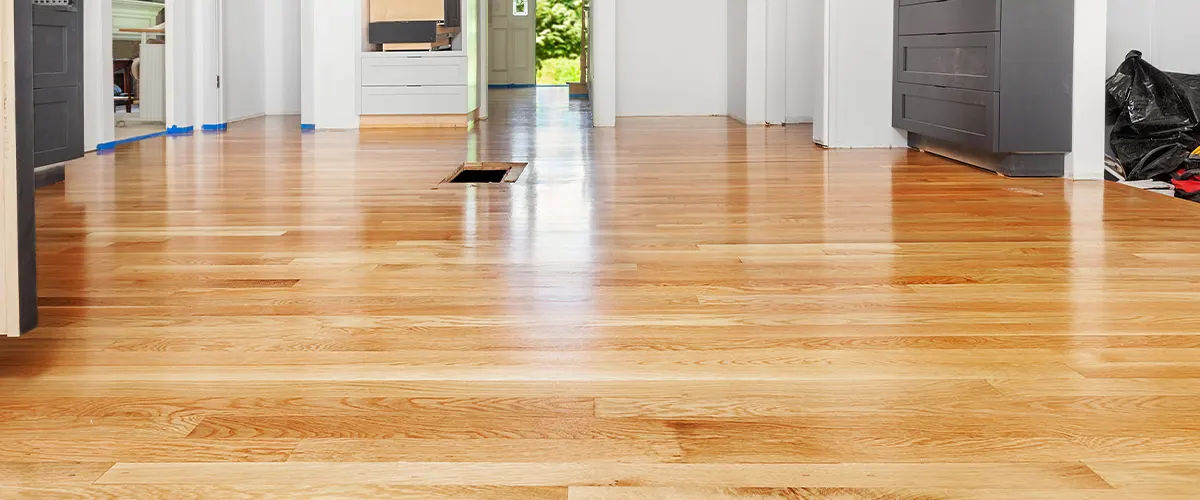 Derived from the lac beetle, Shellac is renowned for its glossy and stunning amber hue. This polish originated in India but has since become a staple throughout Southeast Asia due to its fast-drying properties., one must pay close attention while polishing to ensure they don't end up with streaky lap lines that will ruin their desired look.
If you're looking for a wood-sealing product that offers superior adhesion and fast drying times, this Shellac finish is the perfect solution! It works wonders on greasy woods such as tropical species or tacky woods like pine. 
While it may not be quite as durable as polyurethane topcoats, it still provides an outstanding protective layer that will last for many years to come! So don't wait—make sure to get your hands on this amazing product now and benefit from its exceptional adhesive capabilities.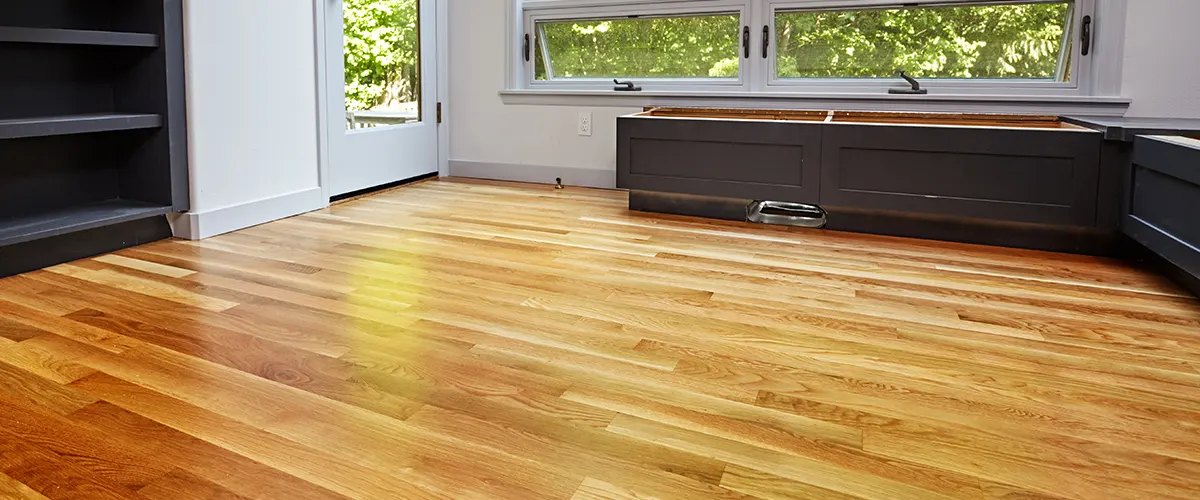 If you need a reliable way to protect your floor and its unique designs, the Swedish finish (also known as an acid-cured finish) is a perfect choice. Not only can it cure quickly, but also offer long-lasting protection against regular wear and tear. It's an ideal solution for those with exotic wood or intricate parquet floors who want something that will last!
This finish is extremely durable, transparent, and elastic–allowing the natural wood grain to show through. Although it appears fantastic, this type of finish has a considerable amount of VOCs which are dangerous for humans. If you don't have enough time on your hands to apply an acid-cured finish with its lengthy process, consider hiring someone else!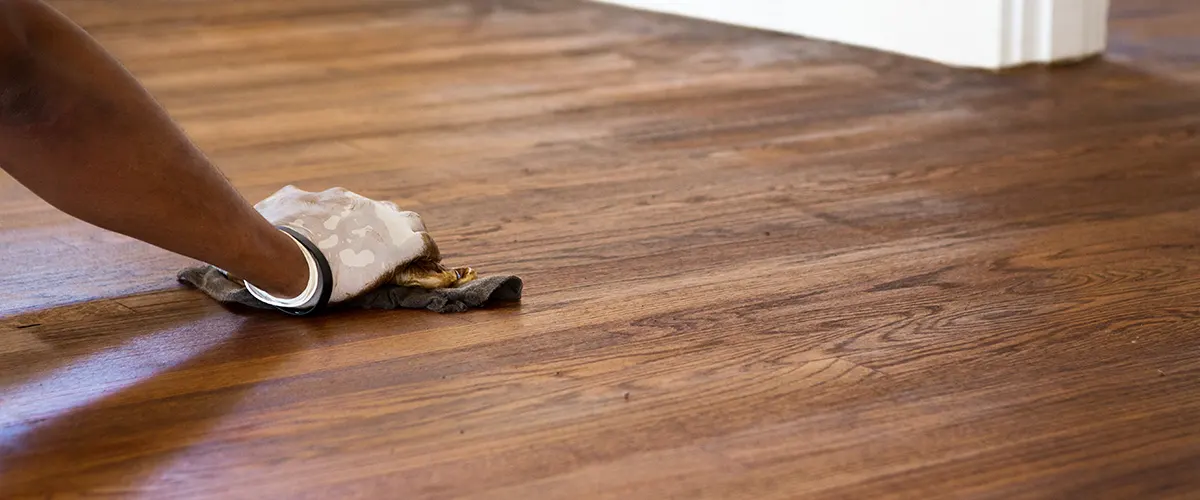 When it comes to refinishing wooden floors, oil sealers are the ideal solution. They guard and preserve your floor's natural hue, texture, and beauty and provide a captivating matte-like luster that will bring out its absolute best! Unlike polyurethane finishes with a higher sheen level – an oil treatment offers a softer glimmer for any room in your home.
Additionally, these finishes penetrate porous woods more profoundly than lacquer or varnish, bringing out an intense richness in the darker tones and accentuating lighter grains!
Oil-based sealers have been cleverly crafted and improved for enhanced durability and faster drying times, falling short of polyurethane's endurance yet providing easy application without risking cracks, crazes, or peeling.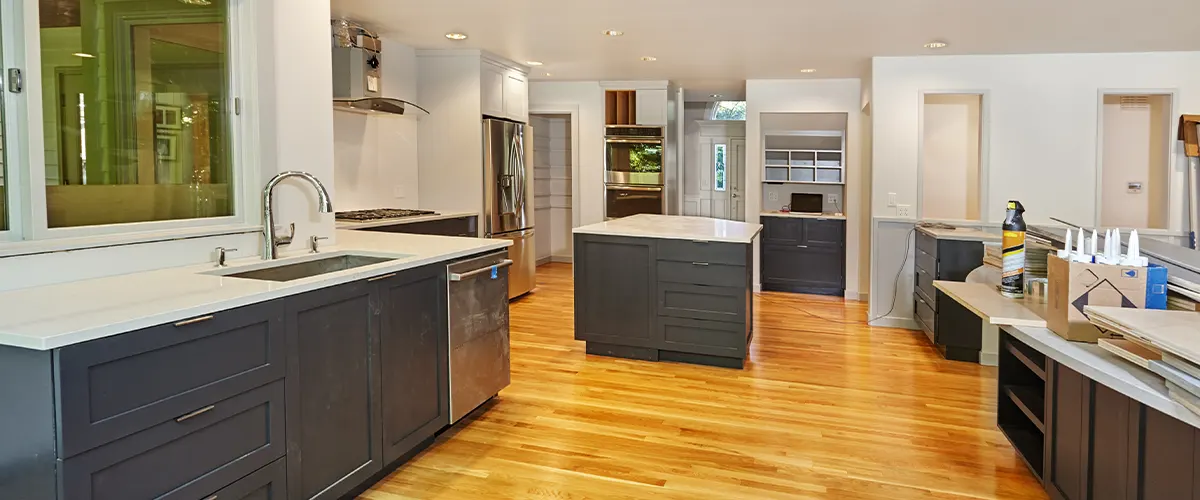 Wax oil is a far more attractive option than polyurethane when waxing hardwood floors: it penetrates the wood grain and forms an effective barrier against spills and moisture, and reinforces your floorboards by preventing them from warping or weakening. As such, your floor will be better equipped to battle water damage than other finishing methods.
Like painting, you can use wax to achieve different aesthetic results in many ways. The repair process is not only easy but also quick. Removing water stains from the affected area requires a simple sanding before applying oil to the surface. After that, rest assured that your piece will be as good as new!
The only disadvantage of hard wax oil is that it requires regular maintenance coats. Fortunately, the process is easy and may be completed by the homeowner.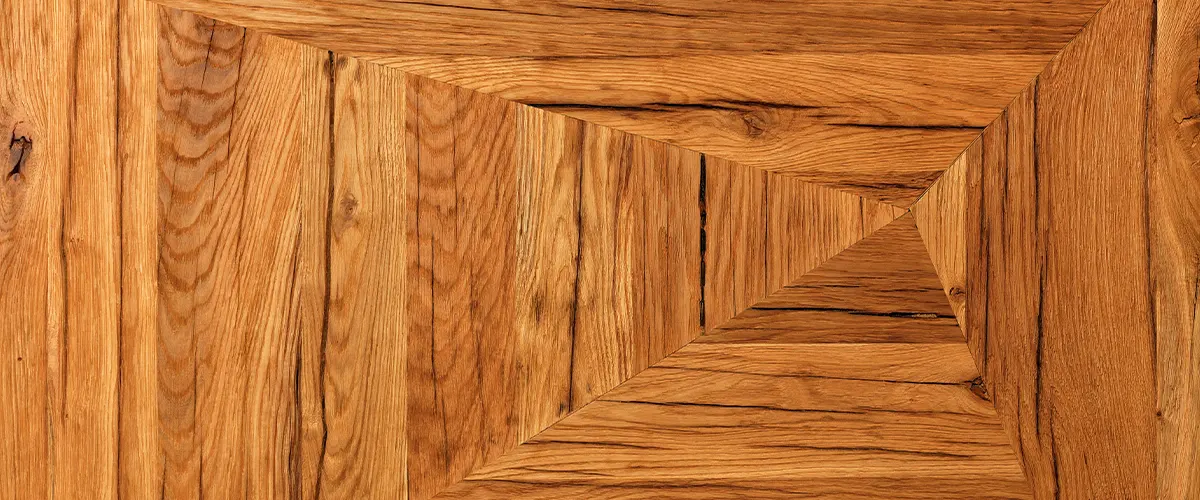 Bring Your Wood Floors In Turlock Back To Life
Take a look at our finished projects below to see what yours could potentially turn out like! Turlock has plenty of hardwood floor refinishing ideas, so start working on yours today!
Hardwood Floor Refinishing In Turlock Has Never Been Easier
When you choose us to refinish your Turlock hardwood floors, we take care of all the tedious work so that you don't have too – just sit back and relish in watching as your wood floors become more beautiful than ever before!
Enjoy not having to lift a single finger while we cover every step along the way. With our support, transforming your home's aesthetic has never been easier!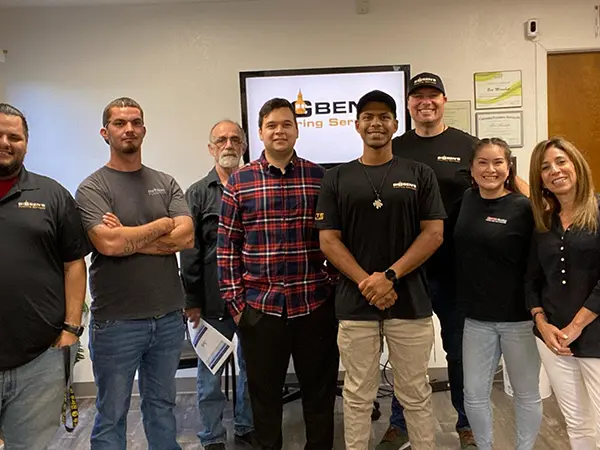 We help you define your vision for your floors.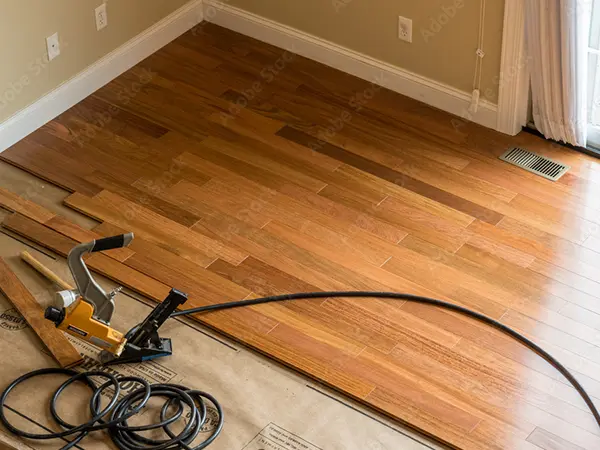 We bring your floors back to life with a professional refinish.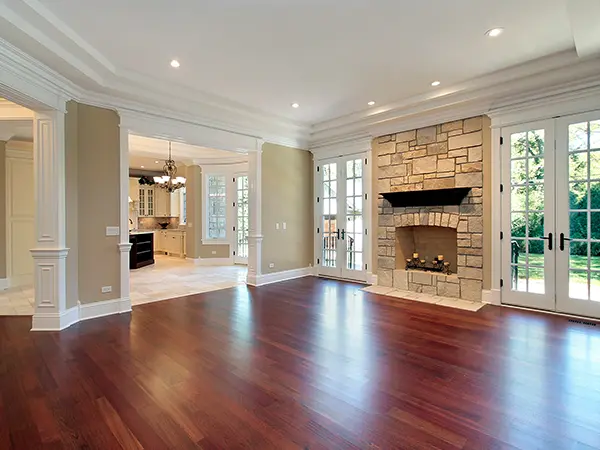 Enjoy floors that will make you smile with every step.
Frequently Asked Questions
No matter where you are, give your hardwood floors the professional finish they deserve! Prices depend on the condition of the flooring and the finishing chosen. Generally, it costs between an economical price range—$6 – $12 per square foot—to acquire this amazing service that will bring a fresh spark to your home's interior design.
We strive always to provide our customers with the highest quality product. Typically, sanding and polishing a three-bedroom two bath house takes 5-7 days; however, we won't think twice about adding a day in order to give you superb hardwood floors.
Our team of specialists is devoted to providing you with nothing short of exceptional quality flooring. That's why we take every measure possible to ensure that your new wood floors are perfect in every way!
At KHB Flooring, we are proud to have a team of experts that are highly proficient and reliable. Depending on the scale of your project, up to three talented installers could be at your service!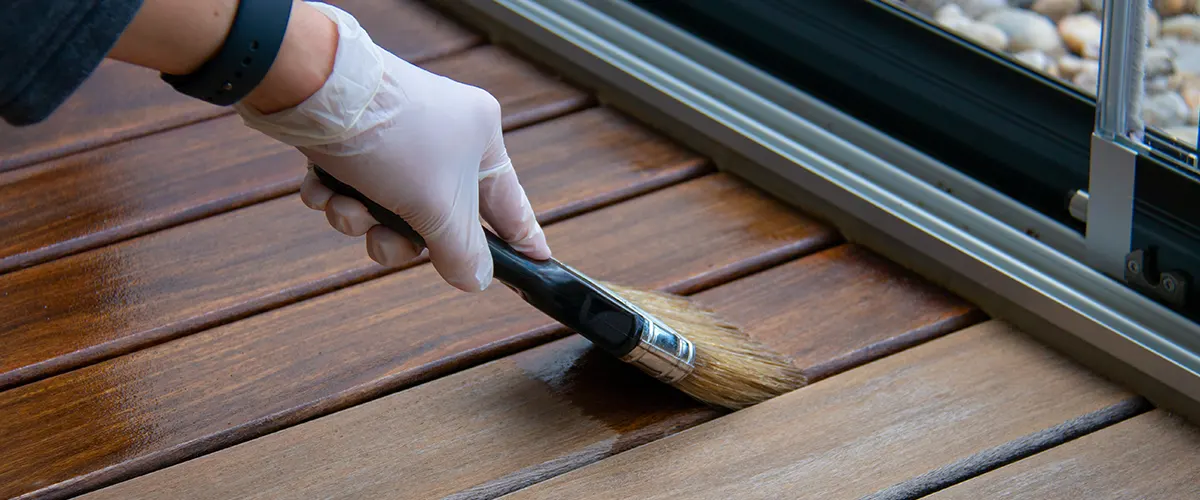 Get A Superior End-Product Right From Your Local Pros
Ready to upgrade your home with a new hardwood floor refinishing in Turlock, CA? There's no better time than now! At KHB Flooring, we make it easy and stress-free for you.
Our team will keep you informed every step of the way so that all of your needs are met and preferences taken into account – ensuring complete satisfaction upon completion. Don't wait any longer – take the plunge today with us as we give you gorgeous floors that last!
Besides a pristine new wood floor, you'll also get:
Let Your Hardwood Floors Shine Again!