Laminate Flooring Installation In Turlock, CA
If you're interested in a laminate flooring installation service in Turlock, CA, our guide has all the information you need!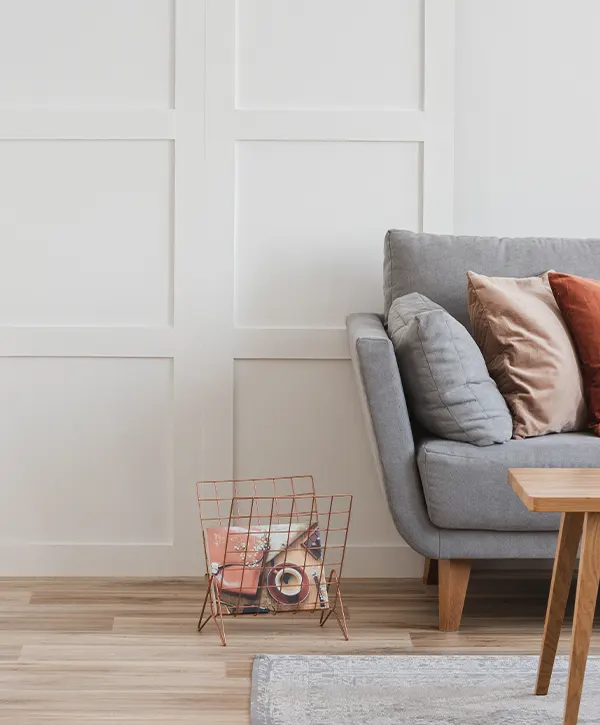 In Turlock, CA, locals have realized the benefits of installing laminate flooring and are seeking professional help for its installation. With its ability to mimic various materials, laminate flooring is an ideal option for any part of your house. Furthermore, people are now using laminate on walls, particularly in areas with high humidity, such as kitchens and bathrooms.
KHB Flooring has provided floor treatments for over ten years in the Turlock, CA area and nearby regions. Our passion is to enhance the beauty of homes with our flooring services, which has made us a preferred choice for homeowners. Our commitment to excellence is what distinguishes us from other businesses in the industry.
Transform your home with our exceptional laminate floor installation service! Our services will create a stunning impression on all your visitors, enhancing the aesthetics and ambiance of your space. Experience a remarkable change as you enjoy captivating visuals that leave everyone in awe.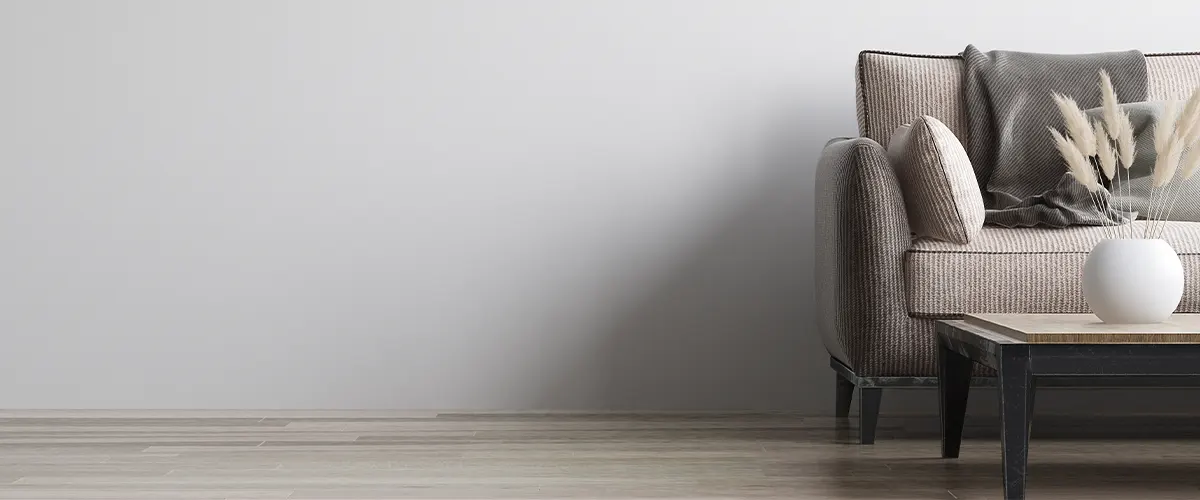 Laminate Flooring That Comes With Extra Perks
Our mission is to surpass the terms of your contract and not settle for average. We prioritize your satisfaction with a newly-installed floor in your home with nothing but excellent quality workmanship.
Consequently, you can rest assured that all of the additional advantages of working with a specialist who deeply cares about their customers and what they have invested will be included!
The Best Laminate Flooring Installation Right At Your Doorstep
At KHB Flooring, we deliver flooring services of the highest standards that will surpass your expectations. We recognize the significance of a superior home to you and endeavor. Get ready for an exceptional experience that will amaze you with our product.
We guarantee transparent communication and honesty from our entire team when you choose us for your laminate flooring project. We aim to make the installation process stress-free and enjoyable, ensuring peace of mind from start to finish.
Our Customers In Turlock Love Their New Floors!
Our experience was very pleasant as well as a pleasant atmosphere. They (Ben and wife) showed us exactly what we wanted. We will soon be having measurements done.
Can't wait for our next visit. His wife set us up for an appointment right away. Very nice experience.
Excellent service! Big Ben's Flooring is your one stop shop from selection all the way to installation.
I'm more than happy with our new flooring throughout my home
Are you feeling overwhelmed by the wide variety of laminate flooring options available? Even experienced shoppers can find it daunting to assess different characteristics like AC ratings and manufacturing methods. On top of that, you have to decide on factors like color, thickness, and texture, making it a tough decision to make.
Choosing the right laminate flooring for your home among many options can be daunting. However, we are here to assist you in determining which type of laminate is suitable for you. We will discuss the various factors that will impact your decision, helping you narrow down your shopping list.
Laminate Flooring Thickness
Laminate flooring types are differentiated by measuring their thickness in millimeters (mm). 7mm, 8mm, 10mm, and 12mm are the most popular thicknesses. Thinner laminates are better suited for subfloors that are already stable, while thicker laminates are preferred for enhanced sound reduction and insulation in areas where the wood may be uneven, such as residential or commercial spaces.
If you plan to install laminate flooring in such an area, it is crucial to measure the space between the subfloor and any obstacles like built-ins, cabinets, doors, or appliances. Also, before purchasing, confirm if the laminate comes with cushioned padding and its thickness. The specification document should have the measurements for both the plank and padding. However, don't forget to include any additional underlayment you plan to purchase for accurate measurements.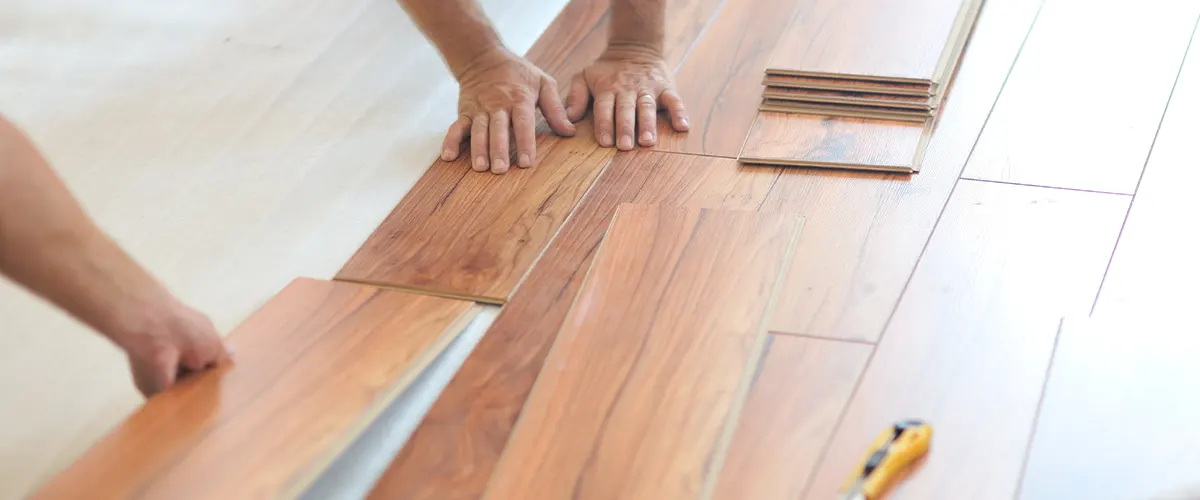 The laminate flooring boards' width can impact your space's overall appearance. For a traditional wood look, it's best to choose thinner boards. On the other hand, wider planks are well-suited for modern and rustic styles. There's a suitable choice for everyone with numerous options available in terms of width, ranging from narrow strips to wide planks.
Here are some common sizing ranges: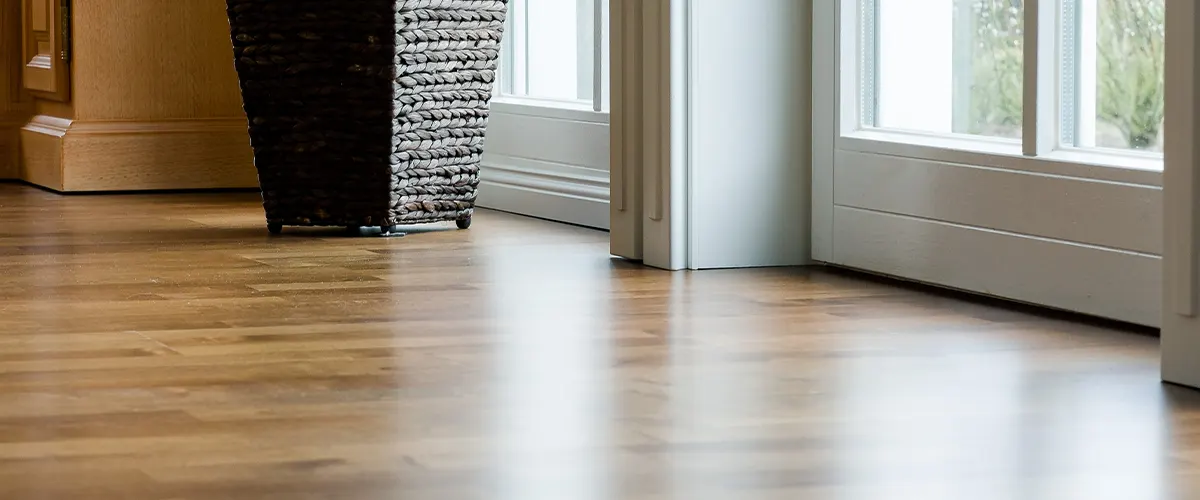 Laminate Flooring Texture
Laminate flooring now has a wide range of aesthetic options, with many types closely resembling real hardwood and offering rustic or authentic looks through texture. You have many texture options to consider when choosing laminate flooring. Here are some examples.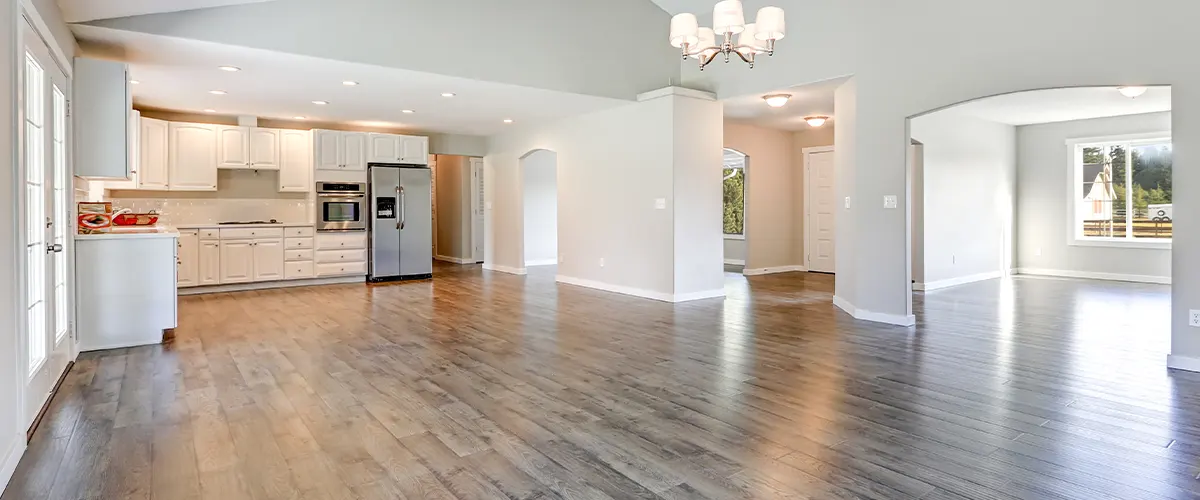 After deciding on the design of your laminate flooring, you need to select a style that complements your needs and aesthetic preferences. You have three distinct styles to choose from.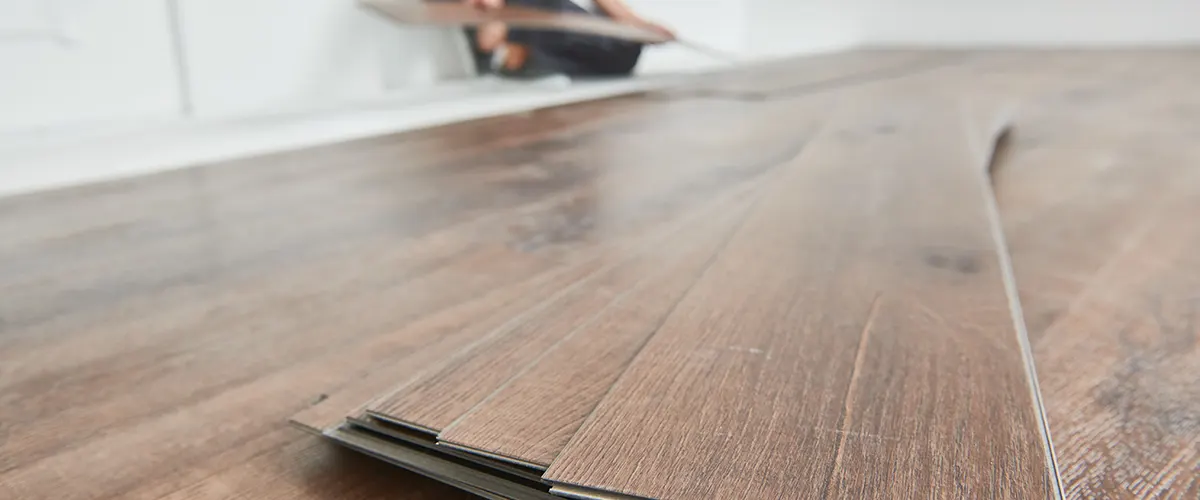 Exquisite, High-Quality Laminate Flooring Installation
We are experts in the craft with countless years of experience installing laminate flooring. Our expertise shines through with every installation – here's a look at our work!
Laminate Flooring Installation - Now Easier Than Ever Before!
We will make the floor installation experience hassle-free for you. We will work together on installing laminate flooring in Turlock, CA, and you will remain updated throughout the process without any concerns. You can count on our excellent results to exceed your expectations, and we will ensure that the whole process is stress-free for you.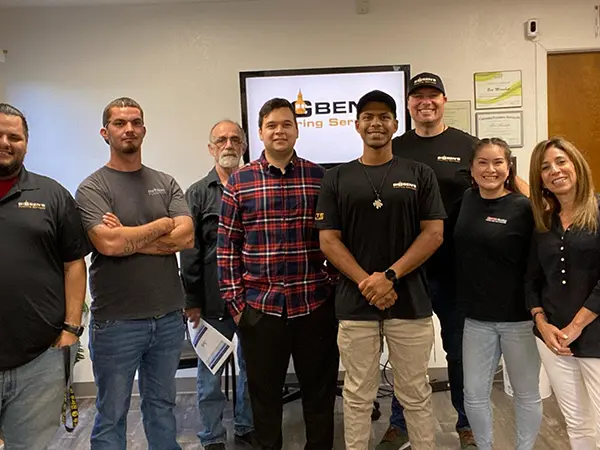 We help you define your vision for your floors.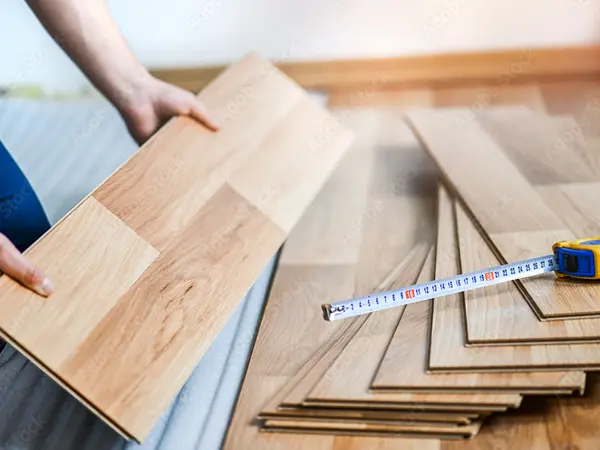 We bring your vision to life with a professional installation.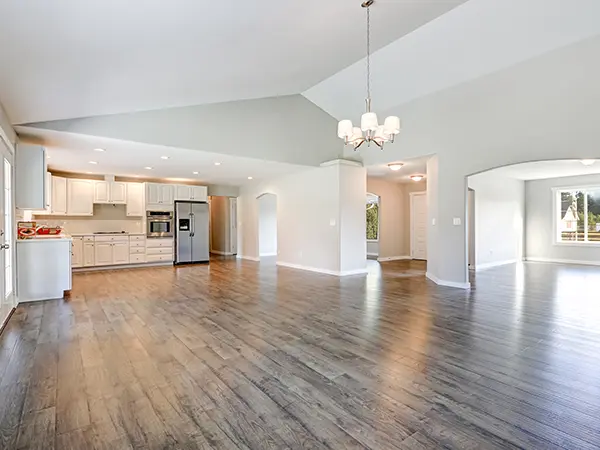 Enjoy floors that will make you smile with every step.
Frequently Asked Questions
The cost of professional laminate flooring installation in California varies based on factors like project size, complexity, and individual requirements. Usually, the cost ranges from $2.55 to $3.99 per square foot. Despite the price, it's worth it to enhance the beauty and luxury of your space with laminate flooring.
The time it takes to install laminate flooring depends on the size of the project and the preparation required. Our team can typically install 300-500 square feet per day. For example, a standard three-bedroom, two-bathroom home usually takes around 5-7 days to complete.
KHB Flooring has a team of dedicated and professional in-house installers who can help you with your project. They range from one to three technicians and will be onsite to assist with your floor renovation or makeover. You can trust that our highly trained professionals will handle your dream floors with care and precision. With KHB Flooring, you can have peace of mind knowing that every detail is taken care of.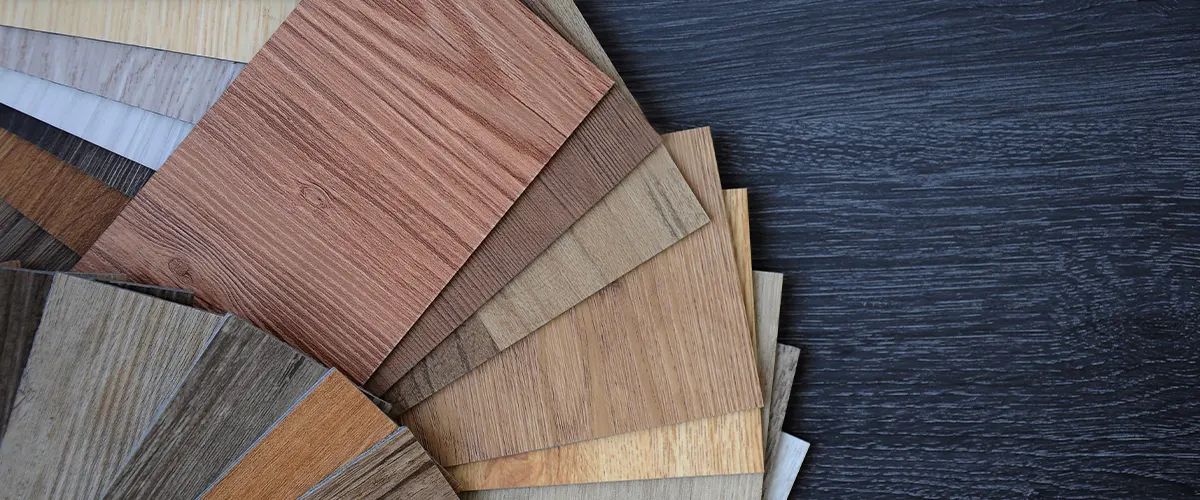 The Only Laminate Flooring Installer That's Worth Your Time
Are you looking for a reliable service provider for your flooring project? We understand that finding a trustworthy expert can be difficult, but you deserve excellent results and a hassle-free experience. Don't worry, we can assist you in your search and make it easier for you.
Our company offers a complete flooring service that is highly valuable. We are dedicated to ensuring your happiness with each phase of installation. We strive to exceed your expectations and pay close attention to every detail, ensuring every inch is accounted for.
With us, you're getting:
Transform Your Home With Top-Tier Laminate Flooring!