Underlayment Installation In Modesto, Turlock, Tracy, And More Of CA
Ensure the durability and longevity of your floors with our professional underlayment installation.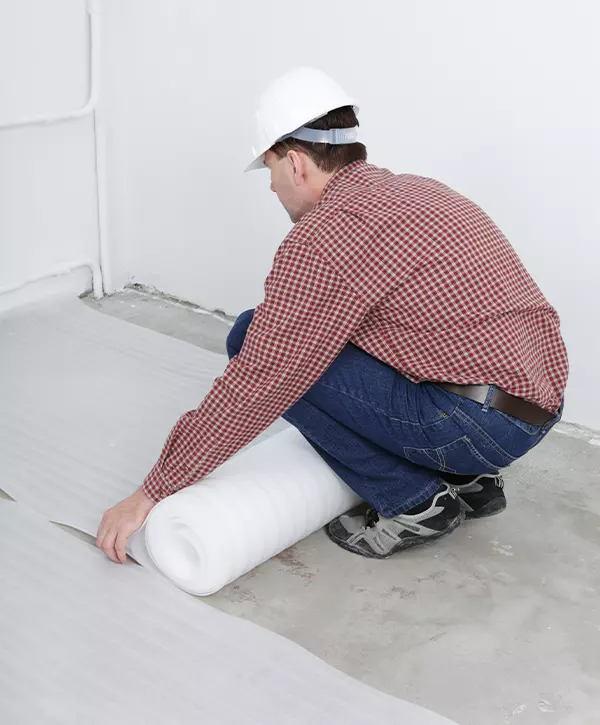 Ensure the durability and longevity of your floors with our professional underlayment installation.
Picture your floors, perfectly even, with an underlayment installed by our experienced professionals. Imagine the peace of mind knowing your flooring investment is protected, adding value to your home or business. With our underlayment installation in Modesto, CA, that dream can become a reality!
Our team of seasoned professionals at KHB Flooring is skilled in the installation of various kinds of underlayment, ensuring smooth, level, and sturdy flooring. We pay meticulous attention to detail, and we're dedicated to providing our clients with top-tier quality and efficiency.
Partner with us to unlock:
Importance of Underlayment Installation for Laminate Flooring
Underlayment installation is a crucial step in laying laminate flooring. It involves placing a thin material, called the underlay, between the subfloor and the laminate flooring. This layer serves multiple important functions:
Get in touch with us at KHB Flooring for all your laminate and underlayment installation needs. We ensure flawless setups for lasting comfort and durability. Choose KHB Flooring for quality service and superior results.
Our satisfied clients across Modesto, Turlock, and Tracy are a testament to our top-tier flooring instllation services. Read their experiences of enhanced comfort and remarkable durability – the KHB Flooring difference.
What a great experience I had with Big Ben's flooring. We replaced all our carpet with new hard floors and the results are fantastic.
Ben and Raechel are delight to work with. They didn't have a problem coming out to multiple locations on more than one occasion and worked with me to ensure I was getting exactly what I wanted.
The installers; CJ, David and Nate were are very professional and worked efficiently, hearing any concerns I had and addressing them accordingly. Cannot recommend this company enough.
Will definitely be working with them again on future projects!
Had to get my kitchen remodeled before a big party and was on a time crunch.
KHB got the job done and I loved the outcome! They did great work and got it done a week before they predicted! They also checked in a lot with me making sure everything was going good!
Ryan Kelly and Bobby Runyan who I do believe are the owners were very helpful and made sure their guys were on the job.
They were great to work with and very understanding.
How We Install Underlayment for Your Flooring Project
At KHB Flooring, we strive to provide a seamless and professional installation process for homeowners. Here's how we would install underlayment if you hired us for your flooring project:
Assessment and Preparation
We begin by evaluating the condition of your existing floor, including the floor joists, to ensure they are suitable for installation.
If needed, we address any repairs or adjustments to the floor joists and subfloor to create a stable foundation for the plywood underlayment.
Selecting the Right Plywood Underlayment
We carefully choose the appropriate plywood underlayment based on your selected flooring material, such as wood floors, engineered floors, or laminate.
Our selection considers factors like moisture resistance to protect against any potential moisture coming from the subfloor.
Cutting and Fitting the Plywood Underlayment
We accurately measure and cut the plywood underlayment sheets to fit the dimensions of your room.
Ensuring a proper fit, we align the factory edges and tape rows together, eliminating any gaps.
Installation of Plywood Underlayment
Starting along one wall, we lay down the plywood underlayment sheets, securing them to the subfloor using appropriate fasteners.
This ensures that the plywood underlayment remains flat and smooth, providing a solid base for installing the flooring.
Seam and Edge Treatment of Plywood Underlayment
If necessary, we carefully join the seams of the plywood underlayment sheets, ensuring they are tightly bonded.
Special attention is given to the edges, ensuring they are flush with the walls and any transitions.
Quality Check of Plywood Underlayment
Before proceeding with the installation of the flooring, we thoroughly inspect the plywood underlayment to ensure it is flawlessly installed without any imperfections.
With the plywood underlayment in place, we proceed to install your chosen flooring material, whether it's wood floors, engineered floors, or laminate.
Once the flooring installation is complete, we meticulously clean up the work area, removing any debris or waste materials, leaving your space ready to enjoy.
Experience the Luxury with Our Laminate Flooring Gallery
Discover the elegance and durability of laminate flooring by exploring our comprehensive gallery. Lose yourself in the array of designs, textures, and colors, all demonstrating the superior craftsmanship that KHB Flooring in Modesto offers. Step into a world where quality meets style.
Underlayment Installation In Modesto, CA - FAQs
Experience Unrivaled Expertise and Quality with KHB Flooring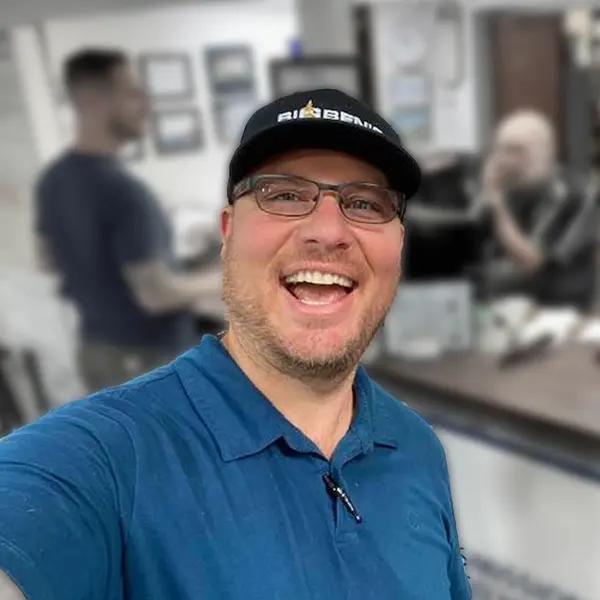 If you're looking for professional underlayment and laminate flooring installation services in Modesto, CA, don't hesitate to reach out to us at KHB Flooring. Our team of seasoned experts will ensure a seamless and durable installation, providing an upgraded look and feel to your space.
Don't delay upgrading the aesthetics and functionality of your floor. Dial (209) 487-9663 today to discuss your project and experience the KHB Flooring difference in underlayment installation in Modesto, CA.