Vinyl Tile Installation In Modesto, Turlock, Tracy, And More Of CA
Get your free vinyl tile installation quote today for stunning, magazine-worthy floors!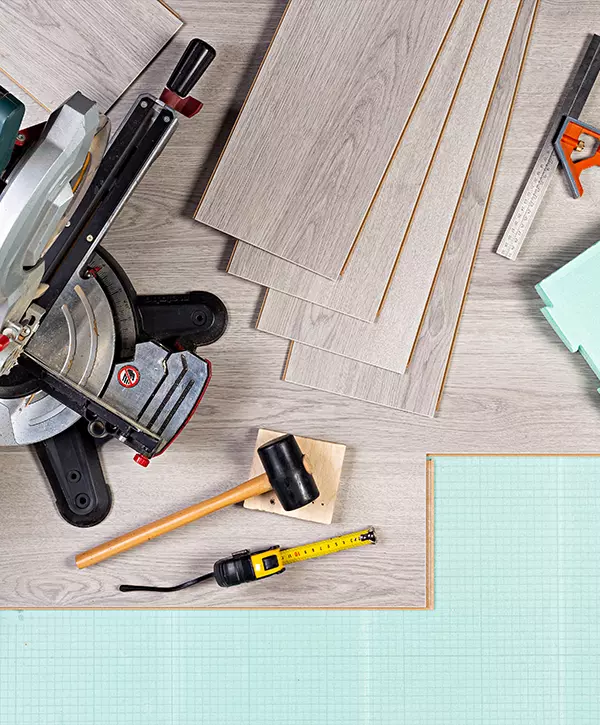 Vinyl tile flooring offers a perfect blend of durability, affordability, and aesthetic appeal. It's an ideal choice for those seeking a cost-effective yet stylish option. While DIY might seem enticing, employing a professional contractor ensures precision and longevity, protecting your investment.
Our team in CA, with expertise in installing vinyl tiles in Modesto, Turlock, Tracy, and beyond, is your best choice. With vast experience, top-notch equipment, and a commitment to customer satisfaction, we guarantee a flawless installation that transforms your space and lasts for years.
Work with us to enjoy:
Vinyl Tile vs. Luxury Vinyl Tile: Understanding the Difference
Vinyl tile and Luxury Vinyl Tile (LVT) may sound similar, but they actually have some important differences. Let's break them down:
So, when choosing between vinyl tile and LVT, consider factors like composition, appearance, thickness, durability, and cost to find the best fit for your needs and style. Or contact our vinyl floor installers at KHB Flooring, and we'll teach you everything you need to know about the two.
Hear From Satisfied Customers Who Enjoy Their Beautiful Floors
Don't just take our word for it, listen to the high praise from our happy customers. Their testimonials attest to the quality, durability, and beauty of our vinyl tile installations.
What a great experience I had with Big Ben's flooring. We replaced all our carpet with new hard floors and the results are fantastic.
Ben and Raechel are delight to work with. They didn't have a problem coming out to multiple locations on more than one occasion and worked with me to ensure I was getting exactly what I wanted.
The installers; CJ, David and Nate were are very professional and worked efficiently, hearing any concerns I had and addressing them accordingly. Cannot recommend this company enough.
Will definitely be working with them again on future projects!
Had to get my kitchen remodeled before a big party and was on a time crunch.
KHB got the job done and I loved the outcome! They did great work and got it done a week before they predicted! They also checked in a lot with me making sure everything was going good!
Ryan Kelly and Bobby Runyan who I do believe are the owners were very helpful and made sure their guys were on the job.
They were great to work with and very understanding.
Benefits of Vinyl Tile Installation In Modesto
Vinyl tiles offer a multitude of benefits that make them a popular choice for flooring, especially in areas like Modesto, Turlock, and Tracy:
Vinyl tiles are a cost-effective choice for those on a tight budget. They are less expensive than many other flooring options, yet they provide a stylish look that can enhance any space.
With a wide range of colors, patterns, and styles to choose from, vinyl tiles allow you to customize your flooring according to your aesthetic preferences.
These tiles are known for their hard-wearing nature. They can withstand heavy foot traffic without showing signs of wear and tear, making them an excellent choice for bustling households or commercial spaces.
Vinyl tiles come with a peel-and-stick feature, which means they are easy to install without professional help. This not only cuts down on installation costs but also allows for quick room makeovers.
Vinyl tiles are easy to clean and maintain, requiring just regular sweeping and mopping. They are resistant to water and stains, which adds to their longevity.
Despite their hard surface, vinyl tiles provide a comfortable underfoot feel. They are slightly softer than other hard surface flooring options, reducing the chance of injuries from falls.
At KHB Flooring, we are always ready to help you make the best decision according to your particular needs and preferences, so contact us to discuss your future flooring project.
Our Portfolio of Stunning, High-Quality Vinyl Floor Installations
Explore our impressive portfolio that showcases the transformative power of our high-quality vinyl floor installations. Each project uniquely enhances the property's aesthetic appeal and functionality, providing lasting value to our clients.
Our Step-By-Step Vinyl Tile Installation Process
At KHB Flooring, we pride ourselves on our professional and streamlined installation process. Here's what you can expect when you choose us for your vinyl tile installation:
Our goal is to make the entire process as seamless and stress-free as possible. Contact us today and learn more about vinyl tile installation, or request a complimentary quote.
Vinyl Tile Installation FAQs
Transform Your Space with Vinyl Floor Installation in Modesto, CA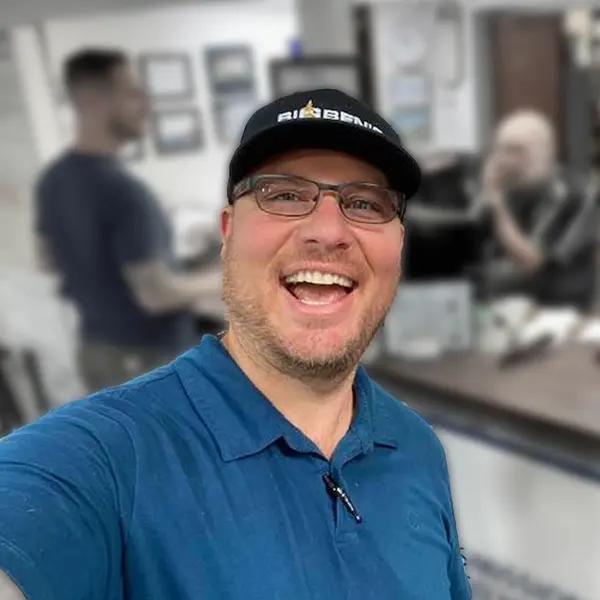 Unleash the potential of your interiors with our expert vinyl floor installation services. Whether you are looking to renovate your home or upgrade your commercial property, our professional team at KHB Flooring will provide high-quality work that not only enhances your space's aesthetic appeal but also its functionality and durability. Don't wait – contact us at (209) 487-9663 and start the journey towards a stunning transformation today!